News
Is now the time to invest in luxury cars?
How buying habits for luxury goods are changing and why treating yourself may actually be a sound financial move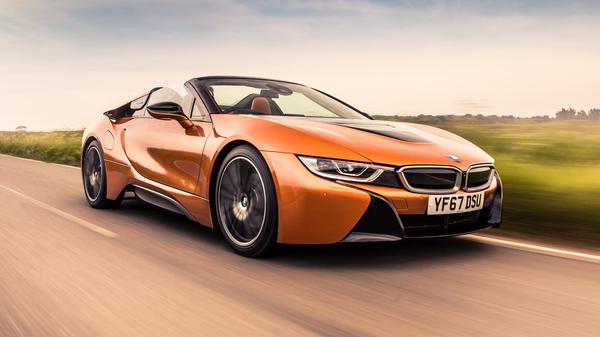 Covid has had an unexpected effect on buying habits for luxury goods, changing which brands and products consumers value, and the car world is no exception.
Pre-pandemic, there were some givens in life, like buying a track-focused
Porsche 911 GT3
and flipping it to one of the salivating buyers not lucky enough to get on the dealer's VIP list first time round. Porsche didn't much appreciate it, and neither did those who actually wanted to own and drive the car rather than simply make a quick buck off a financial investment, not a personal one. But, according to the speakers at this year's Walpole Summit on the Future of British Luxury, the landscape seems to have changed, and for the better. Consumers are looking for iconic pieces that bring joy and satisfaction to their owners down the years and, like an Audemars Piguet, will be passed from generation to generation, gently maturing in value, bringing happiness along the way.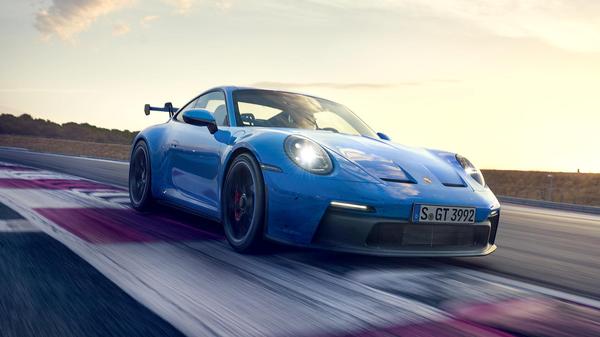 The authenticity of the brand and product are now vital. We want less luxury but better luxury. Fewer pieces but hero products from smaller ranges. We want unusual materials and paint finishes, a transparent provenance, a story behind the car and its background. Was it the prototype, the first sustainable product or did it belong to a legendary designer? Why, in short, does it exist? If the answer is the bean counters saw a gap in the market where they could triple their ROI by simply sticking some carbon fibre and extra aero on an existing model then forget it. The idea of brand-agnostic purchasing in order to turn a profit is out of tune with the zeitgeist for slow luxury investing.
We also, intriguingly, now see pre-loved (i.e. used) pieces as partners to brand-new products, not a poor substitute for those who can't afford it fresh out of the box or off the dealer forecourt, at least according to Bain & Company's report at the Walpole Summit. Pre-loved products are strongly approved of now, because they fit into the up-cycling, sustainability narrative around zero-waste consumerism. So, the answer to "should I invest in a luxury car now?" is yes, but go to the top of your price band and don't expect to sell it on quickly. Get your garaging in place, store it, look at it, drive it when the sun is out, bring it out for friends and family on special occasions, watch the price rise through the years before passing it on through the family. If you can, make your luxury purchase a long-lasting legacy.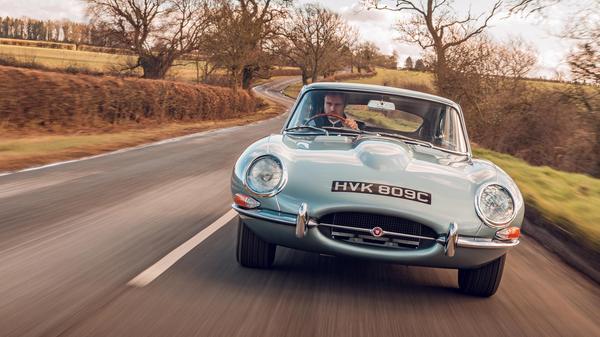 For me, that means a used
BMW i8
on the basis it ticks a few of my (humble) investment boxes. BMW has stopped making this intelligent, less-is-more,
plug-in hybrid
supercar, so it's now a capped market. It's not a hypercar with a run of 300 - my investment budget is never going to stretch that far - and 20,000 were sold worldwide so we're not talking mega bucks. This is a small investment project with similar returns. But the i8's design has not aged one jot, even though it's coming up for a decade old. Those distinctive lines are still exciting, the interior was disruptive enough that it still defines a moment in time when car tech got clever, and so it strikes me as an industrial design study for the next 50 years. And as one of the first hybrid sports car, it has a eco-conscious, early adopter story to tell. But, best of all in this new world of more honest luxury, I love it and really, really want one.
Pre-pandemic I was eyeing up the cheapest examples I could find, but now I'm looking at that burnt orange launch colour and wondering if I can stretch to it, because undoubtedly that's where the latent desire will land. Saying that I spotted a Frozen Yellow one on Auto Trader which also floated my boat. I'd love a
Roadster
, but instinct tells me the
coupe
will have the greatest staying power and fewer potential problems to deal with. And, sometimes, if your own market intelligence fails you when it comes to cars, it's not a bad idea to take the ultimate litmus test - the reaction of an eight-year-old boy. If he's still excited by a car born before him, as mine is, you're on to a winner.