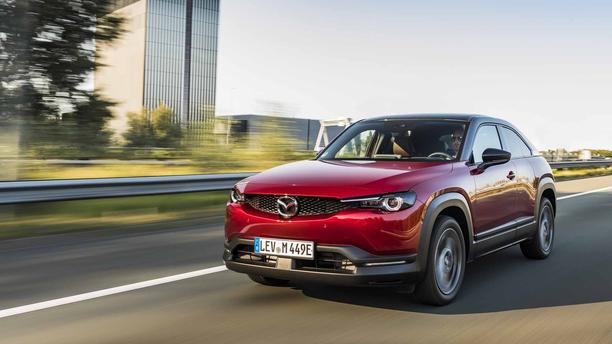 Discover the
Mazda MX-30
New from £29,150 / £343 p/m
5 doors

5 seats

Automatic

Electric
Is the Mazda MX-30 SUV a good car?
Read our expert review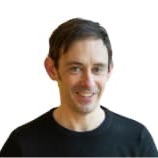 Words by: Dan Trent
"The Mazda MX-30 is a pure electric crossover with stylish looks inside and out and plenty of appealingly distinctive features, rear-hinged passenger doors for the back seats included. In style terms it competes with the fashion-conscious Honda E and Mini Electric but is more practical than both and more distinctive than the Peugeot e-2008 or Renault Zoe you might also consider at this level. The small battery and limited range are an issue, though."
Read the review by category
Running costs for a Mazda MX-30
As the small electric car market gets more competitive prices are becoming increasingly attractive and Mazda has taken a bold punt with its MX-30 by reducing the battery size, which it says makes it cheaper to buy than its immediate rivals. These include the Honda E and Mini Electric, both of which have similar appeal for trendy urbanites, and the likes of the Peugeot e-2008 and Renault Zoe, which the MX-30 matches for practicality. If you're lucky enough to have off-street parking where you can install a home charging point the MX-30 is going to cost peanuts to run, the smaller battery also meaning it's quicker and cheaper to charge. Tax incentives like VED and Benefit In Kind will also make an electric car like the MX-30 very appealing to both private and company drivers. That short range does, however, mean you'll need to rely on public charging more than some rivals. That's still cheaper than petrol or diesel but not always by as much as you might think.
Lease deals
These deals are based on terms of 8,000 miles, for a 36 month lease with a 6 months initial payment.
Standard equipment
Expect the following equipment on your Mazda MX-30 SUV. This may vary between trim levels.
Related articles and reviews
Mazda MX-30 SUV (2020 - ) review
Mazda joins the electric age with the funky looking MX-30, a stylish compact crossover with distinctive styling, a super cool interior and fun handling – only the limited range lets it down