Expert Review
Hyundai i20 Hatchback (2020 - ) review
The new Hyundai i20 is a competitive player in the supermini sector and, while not the flashiest or most stylish, offers a generous spec and lots of well thought out tech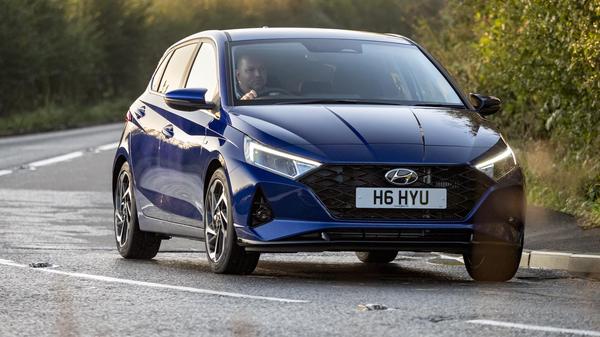 Words by: Dan Trent
Published on 4 February 2021 | 0 min read
The Auto Trader expert verdict:
For all the noise about SUVs and crossovers superminis are a big part of the market, the Ford Fiesta this new i20 competes with the biggest selling car in the country. It's up against a lot of very talented rivals too, the Renault Clio, Peugeot 208 and Toyota Yaris all offering a greater sense style and a choice of powertrains ranging from traditional petrol all the way to full electric. Hyundai has improved the quality for this new i20 and it is very well equipped with plenty of tech, which offsets the relatively high purchase price.
Reasons to buy:
Generous spec
Perky turbocharged engine
Nippy handling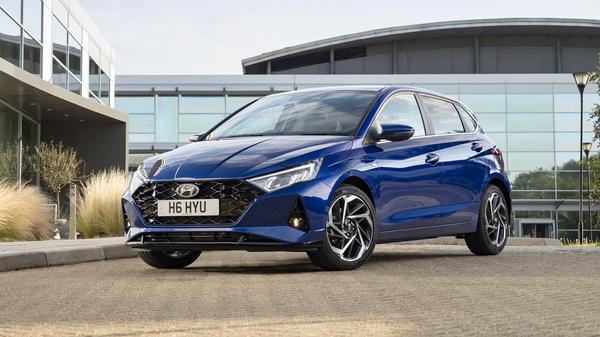 Running costs for a Hyundai i20
Hyundai has traditionally been portrayed as a no frills 'value' brand but the i20 signifies ambitions to move upmarket. To put that into practice Hyundai has simplified the range and doesn't offer a sparsely equipped base model on the basis buyers seem to prefer more features in their cars these days. This raises the entry price to the point where the i20 looks expensive compared with the Clio, Fiesta, 208 and even the VW Polo but means you get a better specification, Hyundai claiming significantly improved residual values over the previous i20 as a result. This is important for keeping monthly costs down, whether that be through leasing, finance or PCP deals. In terms of day to day running costs the new i20 introduces 'mild hybrid' technology, which is jargon for the more powerful start-stop systems and batteries appearing in most modern cars. It saves a little bit of fuel and CO2 but running expenses are comparable with most rivals and if you're really out to cut fuel costs full hybrids like the Yaris or new E-Tech version of the Clio offer a more tangible benefit here. The Vauxhall Corsa and Peugeot 208 are among those in the class offering pure-electric options too, though these cost more to buy outright.
Expert rating: 3/5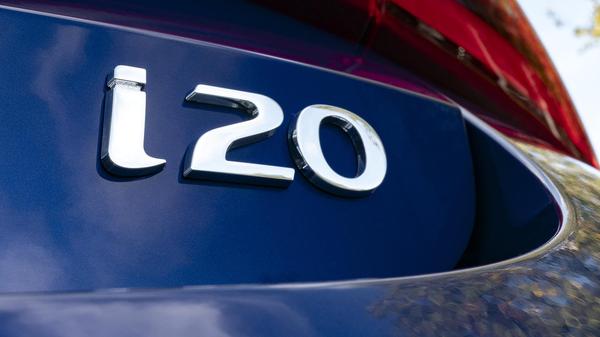 Reliability of a Hyundai i20
Not so long ago Hyundai's five-year warranty was a stand-out feature, bettered only by the seven years of its Kia sister brand. These days the rest of the industry has caught up and rivals like Renault and Toyota now offer the same, which can only be good news for buyers. As a new model it's too early to say what this i20's record will be like but, speaking generally, the warranty reflects the confidence Hyundai has in its products and the brand has a commendable reliability ranking.
Expert rating: 4/5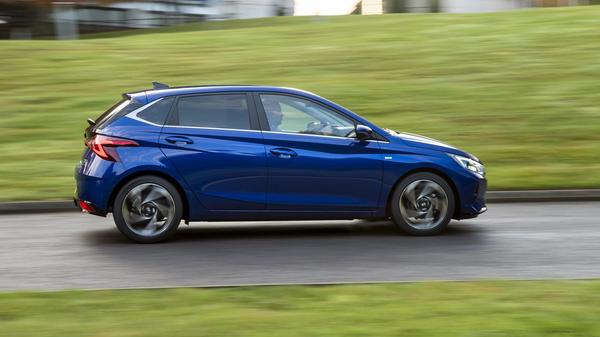 Safety for a Hyundai i20
Safety tech is important these days and the i20 is generously equipped here, standard kit including a forward collision alert and automatic emergency braking system to intervene if you fail to spot a hazard in front of you, front and rear parking sensors, 'self-centring' assistance to keep you in your lane and a driver attention monitor. This is plenty to be going on with, the more expensive versions getting uprated automatic braking with cyclist detection, blind spot monitoring and an alert to tell you the car in front has pulled away in traffic jams, even if that does beg the question what you were doing if you hadn't already noticed.
Expert rating: 5/5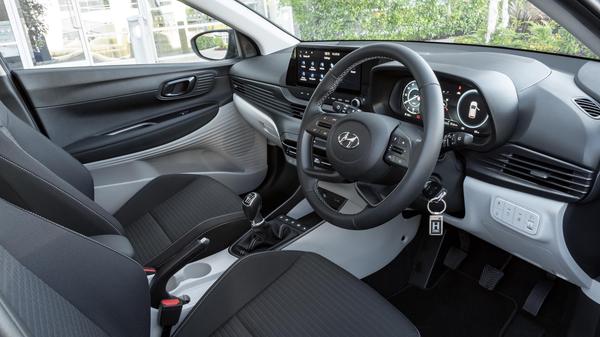 How comfortable is the Hyundai i20
Big wheels are fashionable and look good but the 17-inch ones on the Premium spec car we drove are overkill for the modest power of the engine and means the speed bumps and potholes you encounter on urban roads send nasty thumps through the car. This is a shame because once the speeds increase a little the i20 settles down and shows impressive comfort and an easy-going nature for such a small car, meaning you'd happily cover big distances in it. Like all good superminis it's also good fun to chuck around, and feels nippy and easy to drive. The interior is functional rather than stylish, many rivals offering a more inspiring place to be and greater sense of fun. But the i20 is otherwise accommodating and easy to get comfortable in, with some neat practical features like slots in the boot that let you tuck the parcel shelf behind the rear seats if you need a bit more space to carry taller items or stack shopping on top of pushchairs and the like.
Expert rating: 3/5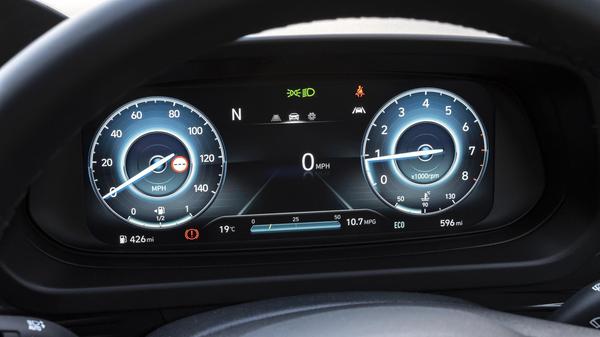 Features of the Hyundai i20
If that starting price looks intimidating then don't worry – as soon as you get in the i20 you realise you're getting a return in terms of the kit, the standard digital instrument cluster with configurable displays an impressive feature for a supermini. Even the base model pairs that with an 8.0-inch central touch-screen for your infotainment needs, to which you can pair your phone through CarPlay or Android Auto to use your navigation apps and other features. We drove the next model up in the range, which comes with a fully integrated Hyundai system with built-in nav, a bigger screen and increased functionality. In terms of graphics and ease of use it's streets ahead of rivals like the Yaris and brings 'big car' tech to the supermini class, though the 208 carries off a similar trick with a lot more interior style.
Expert rating: 5/5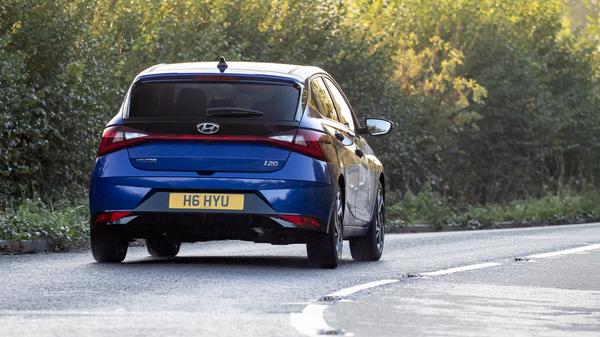 Power for a Hyundai i20
There's a 204 horsepower hot hatch version called the i20 N on the way, which promises to give the class-leading Fiesta ST a run for its money. For now, though, the range is limited to just the one petrol engine, this being a 1.0-litre turbocharged three-cylinder with 100 horsepower. Most rivals feature something similar and it offers plenty of performance for a car of this size, though the long gearing on the manual one we drove took the edge off the response and seemed more suited to motorway cruising than the kind of nipping around town most supermini drivers do. Given that we'd like to try the seven-speed automatic, on the basis the extra gear should make it more responsive.
Expert rating: 3/5