News
Coming soon: Hyundai i20 N
Rally inspired looks and technology power Hyundai's new i20 N hot hatch as it looks to cash in on the brand's success at the highest levels of motorsport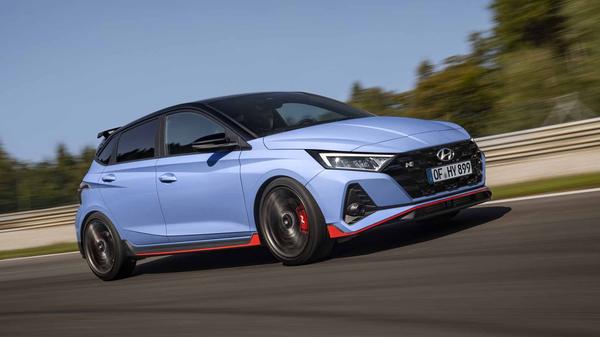 Hyundai is a relative newcomer to the hot hatch segment but has already impressed with its Golf GTI rivalling
i30 N
, the first model from its N performance division. Now we have news of the second, the i20 N, based on the all-new generation of Hyundai's supermini.
It may be a little brother to the i30 N but the i20 N follows a similar path, not least with its distinctive light blue paint, red trim highlights and contrasting black bodykit and spoilers. A clear rival to the class-leading
Ford Fiesta ST
, the i20 N follows a similar path and is powered by a 204 horsepower, 1.6-litre turbocharged petrol engine driving the front wheels through a manual gearbox. Top speed is 142mph and it will hit 0-62mph in just 6.7 seconds.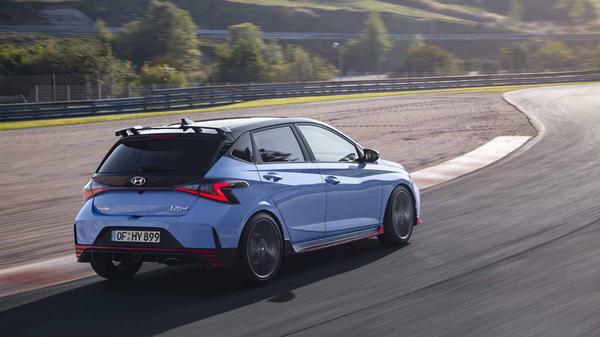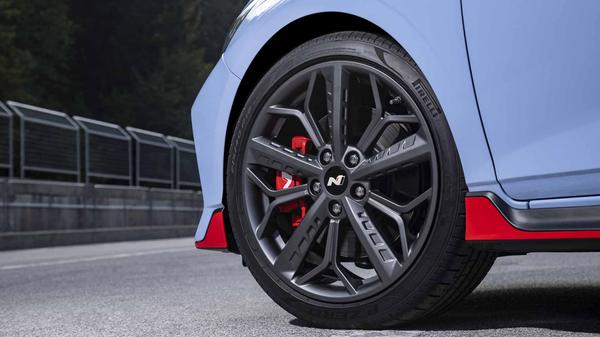 With Hyundai competing at the highest level of rallying against Ford and Toyota, the new i20 N follows in a long and celebrated tradition of rally-inspired road cars much loved by fans and enthusiasts. While the technical rules mean any resemblance is little more than superficial this emotional bond is important, Toyota likewise cashing on the success of Welshman Elfyn Evans with the hotly anticipated GR
Yaris
we saw at Goodwood SpeedWeek recently. The opportunity for fans to own cars resembling those driven by their motorsport heroes is an important marketing hook and revives memories of a previous age of hot Subaru Imprezas and Mitsubishi Evo road cars resembling the rally versions driven by heroes like Colin McRae and Tommi Mäkinen.
Suffice to say, Hyundai has gone to some trouble to make the i20 N look like a rally car, along with technical features to make it drive like one too. This includes the rather cheesily named N Grin Control System with five different modes that alter the steering feel, exhaust noise and other parameters. There is even a launch control function and automatic throttle blipping to smooth out your gear changes. The suspension is all beefed up compared with the standard i20 and there is also the option of what Hyundai calls an N Carving Differential, the Fiesta ST using similar technology to help get the power down in the corners.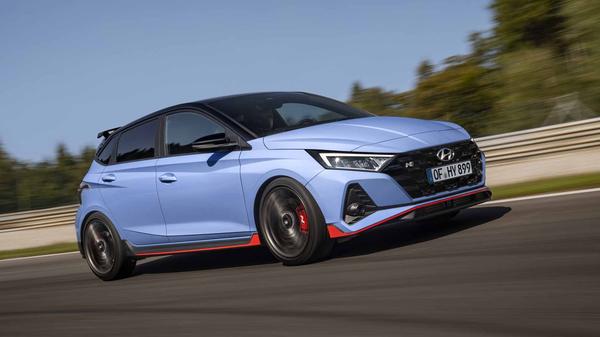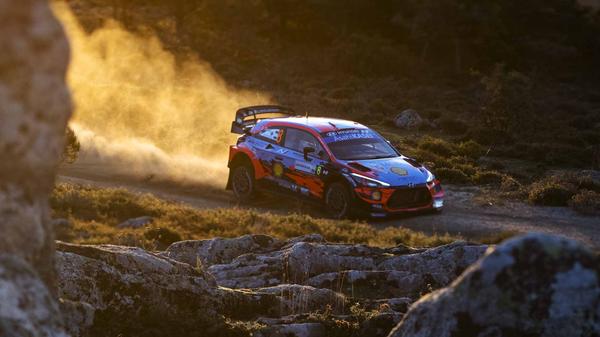 In case all that goes to your head Hyundai has thrown in a ton of safety features as standard, including automated emergency braking, lane-keeping assistance, blind spot warnings and lots more. If you want additional tech you can also option in a 10.25-inch touch-screen packed with features and smartphone connectivity.
If you like the sound of all this you have a bit of a wait on your hands, given the i20 N won't be available until next spring at the earliest. If our favourable impressions of its i30 N big brother are anything to go by it'll be worth the wait, though.