Feature
How to sell a car
How to sell your car in 2021, including our top tips for a quick sale and a good price.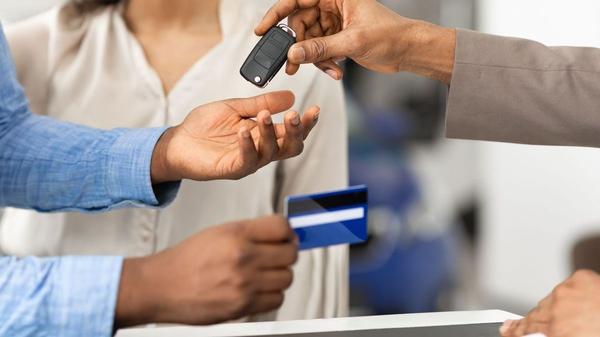 Looking to sell your car? Start here.
This guide will talk you through the steps involved in selling your car and point you in the right direction for more advice on everything from fixing your car up before you sell, to creating your advert, to signing and filing the paperwork with the new owner.
Is it better to sell a car or part exchange?
First up – work out whether selling or exchanging your car is the right option for you.
If you've got the time to wait for the right buyer, selling your car privately can result in more money for you. If it's a cherished car, or one you've spent time modifying or working on, knowing it's going to good owner can mean a lot too. But it can take time to find the right buyer, and you'll need to deal with enquiries yourself.
Part exchange
is a quick, easy and instant process. Give us your reg plate and mileage and we'll send an accurate market value (we update them daily) to a dealership and to you. If you're happy, you can then get in touch to arrange trading your old car in. Then there's
Instant Offer
. Simply tell us about your car and we'll give you a free, no obligation cash offer that's valid for seven days. If you want to go for it, we'll send you the cash and pick the car up from your home. Overall, it's a question of whether you've got the time to wait or want the money now – and the right answer is the one that works best for you, so
explore your options
.
Getting a car valuation
Whether you sell your car or trade it in, you should definitely consider a car valuation.
Knowing how much your car is worth means you can price it accurately – and cars with accurate prices tags sell faster. It'll also give you more confidence if you have to negotiate price either with a buyer or when part-exchanging at a dealership. Auto Trader's car valuation tool combines data from over 3,500 dealer websites, 800,000 adverts, major car auction values and the values of ex-fleet and car leases. It's data you can trust, so you'll get an accurate price you can fall back on at any time.
Learn more about car valuations.
Your responsibilities when selling a car
Private sellers have a duty to ensure:
The vehicle is roadworthy. It'll need to pass its MOT, and you cannot sell it if you know of any issues that would result in it failing its next MOT. No turning a blind eye, you'll need to get it fixed. The vehicle matches the description in the advert. Describe your vehicle as truthfully as possible. You might not want to admit there's a scratch, but a buyer will see it eventually and could use that to haggle the price down. Be honest in the advert and in any face-to-face discussions about the car's history – if the buyer gets the full story up-front, it can reduce the risk of future disputes or claims you misrepresented the car during the sale. You have the right to sell the car. If you're paying for the car through PCP, Hire Purchase or Conditional Sale you'll need to ensure you've made the final payment and legally own the car. It's illegal to sell a car with outstanding finance remaining.
Where should I sell my car?
If you decide to sell, you have a few options of where to go, including private sales, auctions and dealerships.
You could also use classified sites like Auto Trader. We have millions of car buyers on our site and app every day. If your advert is good quality and your price is fair, you shouldn't have much trouble selling to an audience of that size.
Preparing your car for sale
As an absolute minimum – clean the car. Give it a wash and a hoover, nobody's going to swoon over a car full of rubbish and covered in dust.
If there's less than three months left on your MOT, think about getting a new one. A full MOT can be a deciding factor for a lot of used car buyers, so get yourself on their shortlist. Weigh up the cost of repairing simple mechanical faults and minor damage – like paintwork. You might make the money back (and then some) in the long run. Also check your car has a full service history – it's another way to make your car the obvious purchase.
Creating an advert for your car
We've been doing this a while, so we have heaps of advice on how to create a car advert that'll stand out.
Top tip: price your car realistically, especially if you want a quick sale and less hassle negotiating. Use your car valuation to get it right, and check prices of similar cars in your area. Get good quality photos from a range of angles and, as above, make sure your description is accurate and really sells what makes your car special. People like to hear about the interiors, practicality, and any little quirks that make your car the best one on the market. Let them know! In terms of making the advert itself, it's easy. Just follow the three steps in
our guide to advertising your car.
Handy links: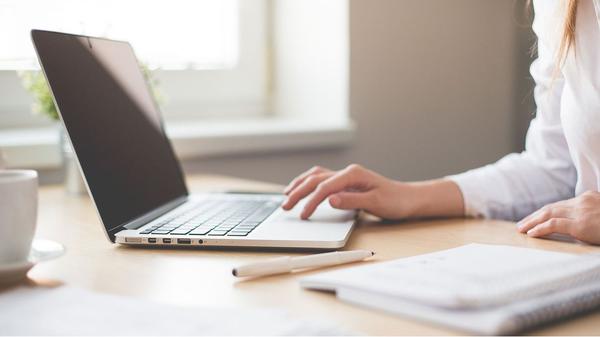 Meeting a buyer and offering a test drive
Before you meet, get the prospective buyer's contact details and give them a call to check they're genuine. Our
Safety and Security Centre
includes advice on how to avoid common phishing scams, and you can check free websites like
the Vehicle Safe Trading Advisory Group
.
You'll have to arrange a viewing at a time that suits you both. If they want a test drive, check their driving licence is valid and that they're insured. Check your insurance covers the car too. Always accompany the prospective buyer on a test drive and avoid leaving them unaccompanied with the keys. If possible, ask a friend or relative to accompany you during the viewing or test drive.
What paperwork do I need to sell a car?
Make sure you have your documents, including the MOT and stamped service history, to hand so the buyer can look through and make sure your car is legitimate. Include receipts for any work you've had done too.
Don't let anyone make copies or take photos of your documents – they don't need them for reference, and nobody wants falsified records or duplicates out there. If they buy the car, you'll hand over all these relevant documents to them then. Provide a receipt that specifies the car was "sold as seen, tried and approved without guarantee". This doesn't affect the buyer's rights but does mean that the car must match the description you gave (so, again, make sure it's accurate). Make sure you both have a signed copy of the receipt for future reference.
Getting paid for your car
Bank transfers are usually the safest way to get paid for your car – payments made online or over the phone can be done the same day.
Other options include CHAPS (an immediate bank transfer with a fee attached) or ESCROW services (where the money is held by a third party, the FAS has a register of legitimate payment service firms). If you opt for cash, see if you can get it handed over at the bank. In any case, don't let anyone drive away until you're sure you've been paid in full. Make sure any funds have cleared, including checks or banker's drafts.
Choosing your next car
And finally, the really fun bit!
Whether you opted an Instant Offer and already have the cash in your hand, or you're waiting for the ink to dry on your receipt – you're ready for a new car! If you're looking for inspiration, read our expert reviews or watch them on our YouTube channel. If you've already got one in mind, head over to the AutoTrader app or find used and new cars near you on the site. Selling your car online is easier than ever – it's really just a case of finding the way that works for you and following the steps from there. With a good advert live, or a great cash offer in your hand, you'll be behind the wheel of a new car in no time!
Don't forget the last few steps
Make sure you've got two copies of the contract – one for you and one for the buyer. Both should be signed and dated. Keep your copy as proof of purchase.
You'll also need to tell DVLA you're no longer responsible for the vehicle. You can
do that online
, or via post.