Advice Advertising your car
Creating a new advert on Auto Trader? Check out these top tips on how to create an effective and eye-catching advert.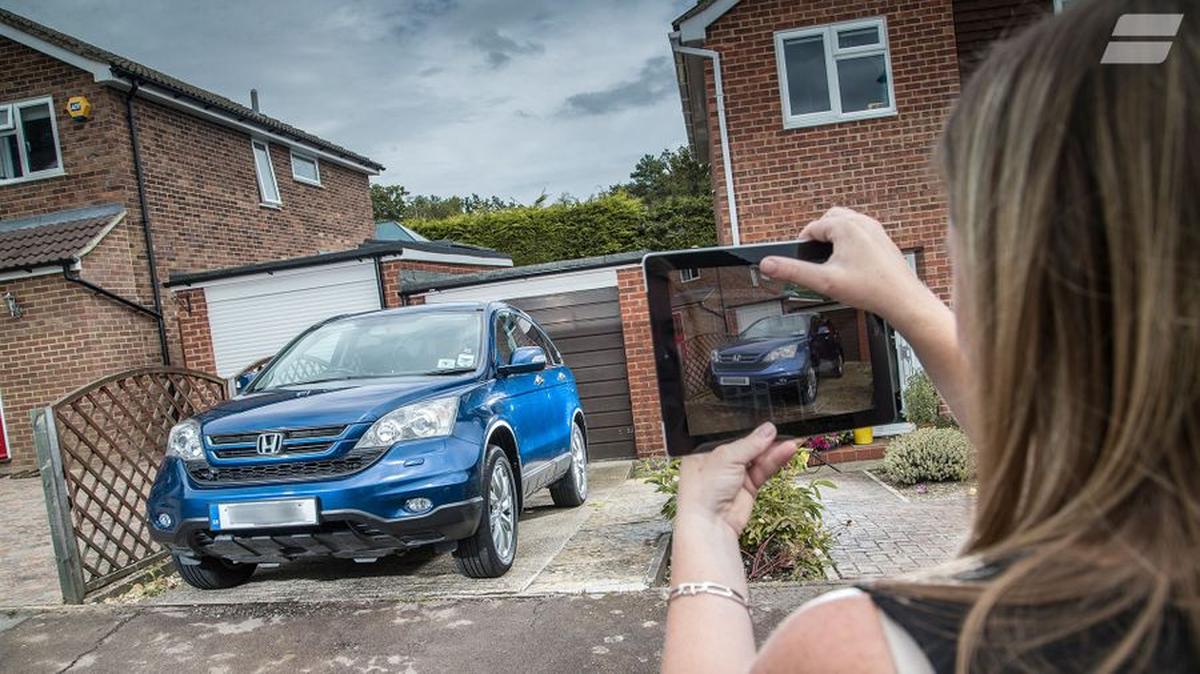 View gallery
How should you take photos?
The first thing most people will look at in an advert are the pictures of your car, so you need to make sure they stand out.
The first rule of car photography is to make sure the car looks good before you think about picking up your camera. Ensure it's clean and tidy inside and out. Smarten it up with a good wash and throw away any clutter from inside.
Related:
Getting your car ready to sell
Naturally, you want the car to stand out in the photos, so when you're deciding where to photograph it, choose somewhere bright, with a plain background. You don't want anything near the car that will draw people's eyes away. Remember, you need somewhere with enough room to get all round the car, and if possible, only shoot the car when it's dry and in daylight.
When you take the photos, try to take them from a natural height. Don't crouch down or stand on something to make them look more dramatic; take them from the kind of angle from which someone will expect to look at it.
Which pictures should I include?
Take a good selection of photos so any prospective buyer gets a complete view of the car, inside and out. We recommend taking these, and choosing the best for your advert:
Front corner


Rear corner


Front straight-on


Back straight-on


Side profile


Close-up of a wheel, especially if they are alloys


The dashboard


Front and rear seats


Inside the boot


The engine bay


Any damage to your car


With a convertible, take a picture with the roof down and one with the roof up
TOP TIPS
Make sure the photos are in focus

Shoot in bright light, but not direct sunlight

Don't photograph a wet car

Clean the car thoroughly beforehand

Always keep the whole car in the shot, unless shooting details
How should you write an advert?
A good advert can help to sell a car more quickly and for more money, so it's important to do it as well as possible.
Remember, it's against the law to misdescribe a car, so you must be as accurate as possible and include any defects you know about. Be honest about the car's condition too.
On Auto Trader, just filling in your registration number will automatically fill in lots of details about your car, including:
Make and model


Age


Body type


Colour


Transmission


Engine size


Fuel type
Beyond that, you just need to include details like the car's mileage, MOT, warranty information and service history. Consider including any extra features it may have like air-con, sat-nav or leather upholstery.
Buyers may also be interested in the number of owners the car has had, whether you've made any modifications to it, and perhaps even why you're selling it.
How long should an advert be?
Successful adverts are clear and concise. In our experience, between 50 and 75 words is the ideal length for an online advert.
Avoid block capitals as they make the advert harder to read. Also try to avoid clichés, such as 'lovely driver' and 'first to see will buy', and vague terms or jargon that won't mean anything to buyers.
TOP TIPS
Be honest, concise and accurate

Avoid clichés, vague terms and block capitals
How to attract more interest for your advert
Are you thinking of selling your car? There are a few simple hints and tips to help you sell your car as quickly and easily as possible. Watch our video to find out more.
What can you do if your car is not selling?
If your car isn't generating as much interest as you would like, we recommend the following simple changes.
Change the price
First of all, you can adjust the price. But, before you do that, use our free valuations service to check how much your car should be advertised for. Prices do fluctuate, and our valuations are updated daily, so there's no better guide to a car's real value at any given moment.
More than likely, you'll want to drop the price, but don't go too far. Also think about where your new price will sit within Auto Trader's search categories. You may be tempted to price a car just below a round number at, say, £5,995, but pitching it at £6,000 will mean it appears in more search results, as well as coming nearer the top of the list when someone searches for cars priced at £6,000 and under.
You could also consider pricing the car higher, because it can still sell if the buyer believes they're getting real value for money, and especially if the advert is brilliant and catches their eye. Being priced higher than competing adverts isn't always a bad thing if you can prove your vehicle is worth that amount.
Or, look at it the other way: if you drop the price of your car and a buyer haggles it down further still, this will bring the amount you receive down even lower.
Change the photographs
The key is to make sure your photographs stand out from all the others. Remember, there will almost certainly be several cars on sale that are very similar to yours.
When buyers are searching, they tend to remember pictures they've seen, so as a first option you can try switching the order of your existing photos to get a second look.
A better option is to get a new set of photos (and follow our golden rules above). Remember it's best to shoot the photographs from the same height as someone would normally look at it. So, avoid taking any photographs from too high or too low.
Always try to choose a strong main image. We reckon a photo of the whole car, taken from the front corner is best.
Related:
Sell your car with Auto Trader
.