Advice
How can I be sure I'm getting the right price for my part-exchange?
Get the best possible deal by securing the right valuation for the car you're trading in.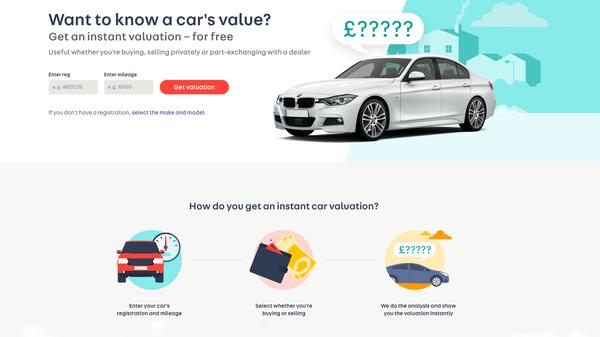 When you're buying a car, it's all too easy to overlook the car you're selling, if you have one.
However, it's vital you know how good a valuation you're being offered in any negotiation is. After all, it's madness to secure a good price on your new car, only to throw it all away by being short-changed on the other half of the deal. If you're selling to a private buyer, use the 'Private' price on our free valuation tool to give you an indication of just how good any offer is. If you're selling your car in part-exchange, use the (lower) 'Part-exchange' price. You might be tempted to scour the classifieds to see how much similar cars are being sold for, but that isn't really a help when you're negotiating to part-exchange. These advertised (retail) prices take into account the costs involved in making a car ready for sale, so the value you'll be offered for a part-exchange will be lower. To get the right price for your part-exchange, first make sure it is in good condition, and then use our valuation tool. Then, when you're looking through the adverts on our site, look for those from dealers who have the part-exchange box in the right-hand column. They are working with Auto Trader to promote trust and transparency in the used car market. When a customer clicks in that box, the same valuation is sent to both you and the dealer. That means both sides will start any conversation about a part-exchange value from the same point. The price is calculated from Auto Trader ads, dealer websites, car auctions and fleet services, so it is the best guide you can find. The only major assumption is that your car is in good condition, so it's possible a dealer may offer a different price once they've seen your car. As yet, not everyone is operating this system, so if you do need to negotiate, be firm. Before you start, pick a maximum price you're prepared to pay for the car – and a minimum price for your part-ex – and don't deviate from them. Last, but not least, if you're not getting the deal you want, simply get up and walk away.