Feature
Best Car for New Drivers: Ford Fiesta
Find out why the Ford Fiesta was the 2017 winner of our Best Car for New Drivers award.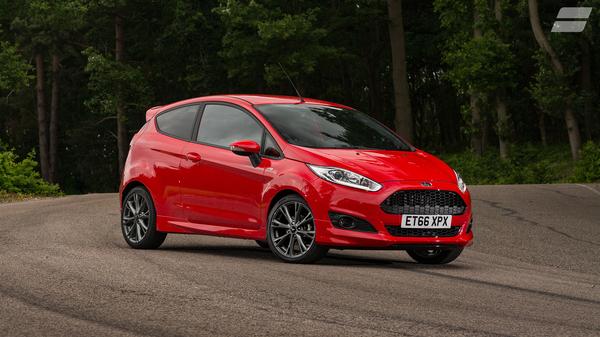 New drivers have quite a lot on their plate, including trying to remember what they've been taught, and getting to know the rules of the road. They need their car to make life as easy as possible, so they can fully concentrate on driving.
Most new drivers favour a car that's
small
, easy to manoeuvre and
cheap to insure
, and as many new drivers are also young drivers, a decent amount of tech and style don't go amiss, either. No surprise, then, that the 2017 winner of our Best Car for New Drivers Award was the
Ford
Fiesta
. Like most of our awards, this category was decided by feedback collated from a survey of around 10,000 car owners, all of whom rated their car in 16 key areas. That means an Auto Trader New Car Award is a real stamp of approval from people that live with the car day-in, day-out, and it makes each winner a true consumer champion. Buyers who've been driving for less than two years voted it best in four key areas: looks, reliability, comfort and cost-effectiveness. Here are just a few of the comments owners made about the Fiesta…
"It ticks every single box in terms of tidiness, reliability, it's economic, it's an attractive car and the interior is extremely well done."
"I think the Fiesta is a great first car, there's not a better one out there."
It's not just car buyers that rate the Fiesta as a great first car, either. Our experts agree, as you can see in our
Best First Cars feature
, and
Expert Review
.
Question is, which cars could pip the Fiesta to top honours in 2018? Since last year, a new
Fiesta
has come along, which is even better than before, and there's also been a new version of the
Seat Ibiza
, which has really impressed us with its sophisticated driving experience and affordability. Meanwhile, one of last year's runners-up, the
Vauxhall Corsa
, remains a firm favourite with young drivers. Have your say on the outcome of our 2018 New Car Awards by
completing the survey
and letting us know what you think of your car. Be sure to watch out for the results on 24 May.