Expert Review
Lexus LC 500 coupe (2017 - ) review
The Lexus LC is a beautiful, distinctive and stylish coupe straddling the divide between mature GTs like the BMW 8 Series and serious sports cars like the Porsche 911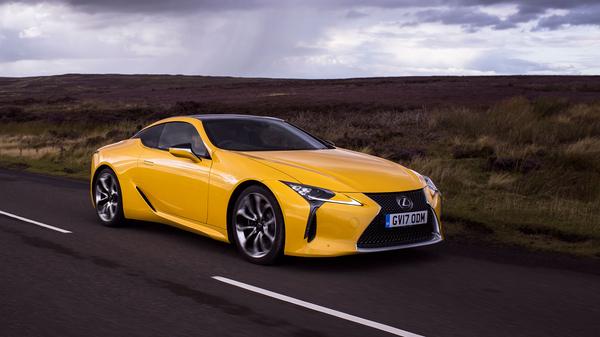 The Auto Trader expert verdict:
Available new from £88,920
The LC is an eye-catching, beautifully made coupe that has different characters depending on which version you go for. The hybrid is a great cruiser and ticks plenty of eco boxes, but it's not particularly engaging to drive. The V8 model, though, is a really solid touring sports car, with great performance and handling. A new convertible version offers further appeal.
Reasons to buy:
Eye-catching looks
Rare compared to rivals
LC 500 is fun to drive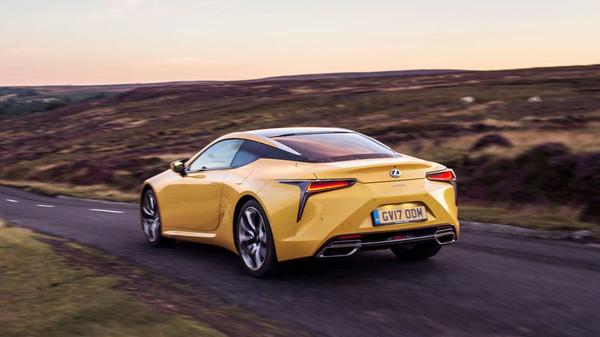 Running costs for a Lexus LC 500
Lexus hopes customers for the LC will be drawn from sports cars like the
Porsche 911
, as well as other GTs like the
BMW 8 Series
. Comparing a top-spec LC 500 Sport+ (which is likely to be the biggest seller) to those rivals reflects well on Lexus. It costs several grand more to buy than a BMW M850i, but thanks to strong resale values will cost about the same to run over three years. It'll also hold its value much better than higher end coupes that customers may consider, such as the
S-Class Coupe
, which is much more expensive to buy. A Porsche 911 Carrera S with an automatic gearbox is also slightly pricier, and although you'll save a lot in fuel with the Porsche, the resale values of the Lexus make it cheaper to run long-term. It's a similar story with the LC 500h, which is priced exactly the same as the V8 car. There aren't any other hybrids of this type, and its very strong resale values mean it's cheaper to run long-term than a BMW 840d, even though the entry-level LC 500h is considerably more expensive to buy.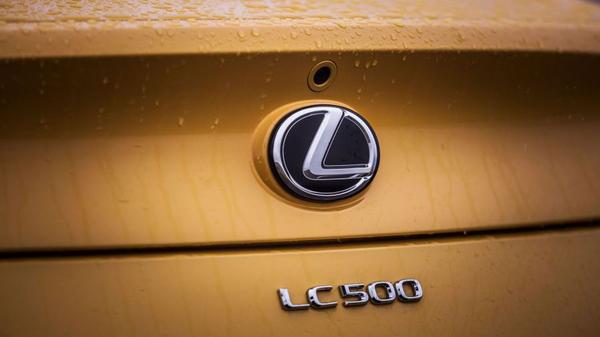 Reliability of a Lexus LC 500
The LC is a relatively new model for Lexus and a low-volume seller, so there's no reliability data available yet. Lexus as a brand has an excellent
reputation for reliability
, though, sitting near the top of Warranty Direct's Reliability Index, which ranks manufacturers. We've no reason to think the LC will change that reputation. Should anything go wrong, Lexus offers a three-year, 60,000-mile warranty on all new cars, and a five-year, 60,000-mile warranty on hybrid components and batteries.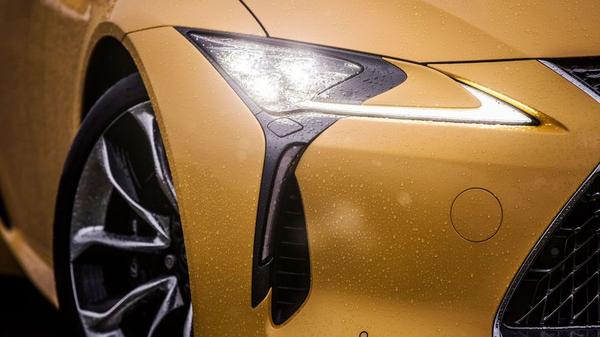 Safety for a Lexus LC 500
All LC models get a generous roster of safety equipment, including automatic radar-monitored cruise control, a system that buzzes the steering wheel (and even tweaks it, if necessary) to stop you drifting out of lane, a blind spot monitor, sensors to warn you of unseen cars approaching when you're backing unsighted out of a space, parking sensors and camera and automatic emergency braking. For an extra charge, you can opt for a head-up display system, which projects driving information onto the windscreen, reducing the need to glance away from the road.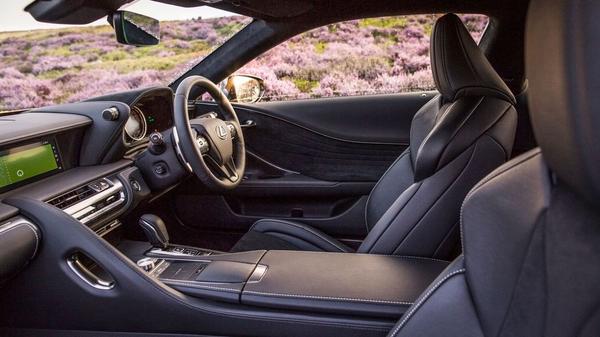 How comfortable is the Lexus LC 500
Lexus has a deserved reputation for great quality interiors, and the LC upholds it in fine style. The materials used, including leather and faux-suede, are of a high quality, and everything is screwed together superbly. The driving position is suitably low for a car with sporting intent, with the driver's hips almost on the floor. We've only tried Sport and Sport+ models so far, which come with upgraded sports seats that are both comfortable and supportive for more enthusiastic cornering. The LC is pitched as a grand tourer and has plenty of space up front, but the two rear seats are really for children or bags only. The boot will just about swallow a golf bag, but if you've got several big suitcases for a week away, you'll struggle. As a grand tourer, the LC needs to be comfy enough to make long journeys a pleasure. While the car stays reasonably comfortable most of the time, the ride quality is not quite as smooth as it might be. On the other hand, the handling is really impressive. Sport+ models come as standard with rear-wheel steering, which turns the LC into a sharp, nimble machine decisively further along the sporting spectrum.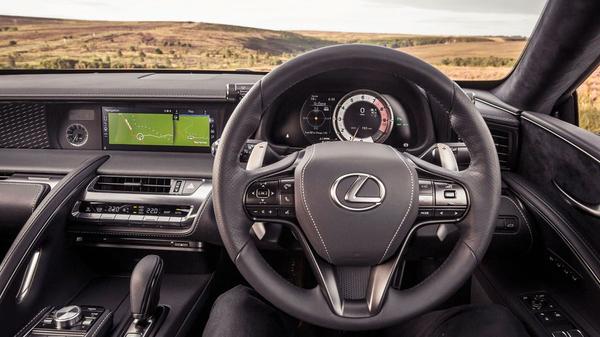 Features of the Lexus LC 500
Lexus wants the LC to have a luxury image, so standard kit is plentiful. All models get a full sat-nav-equipped infotainment system, a 12-speaker Pioneer sound system and leather upholstery.
Smartphone integration
via Android Auto or Apple CarPlay is also standard. Sport models get upgraded front seats and Alcantara (faux-suede) upholstery, while the Sport+ models get carbon fibre sill protectors The limited options list includes a head-up display, a Mark Levinson stereo, bigger wheels and metallic paint. The only major fly in the ointment is the infotainment system, which is controlled by a trackpad in between the front seats. It's very fiddly to use, not to mention distracting when you're driving.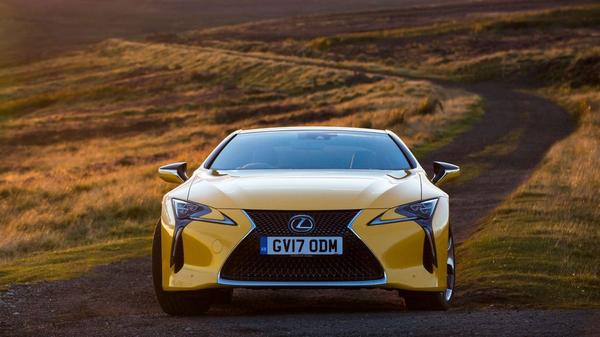 Power for a Lexus LC 500
The LC's performance varies dramatically depending on which version you choose. The LC 500h uses a hybrid system, mixing a 3.5-litre V6 with an electric motor to generate 359 horsepower, which is enough for rapid, if not scintillating progress. It's connected to a very clever gearbox that mixes four normal gears with two electric generators to create, in effect, a ten-speed automatic gearbox. During cruising and motorway driving, it's almost seamless. But try and push the car on fun roads, and it doesn't make for an entertaining experience, jumping around between gears with the merest flex of your accelerator foot. Thankfully, the story is very different in the LC 500. Its 5.0-litre petrol V8 is a wonderful engine, with lots of torque and a great sound that's amplified inside the cabin thanks to some acoustic engineering. The V8 also uses a ten-speed automatic gearbox, but it's an entirely different system to the one found in the hybrid, and it works much better.