Expert Review
Lexus IS 300 Saloon (2016 - ) review
In a conservative market sector the Lexus IS is to be commended for its distinctive style, though some of the quirks border on irritating and hybrid-only engine option limits choice compared with rivals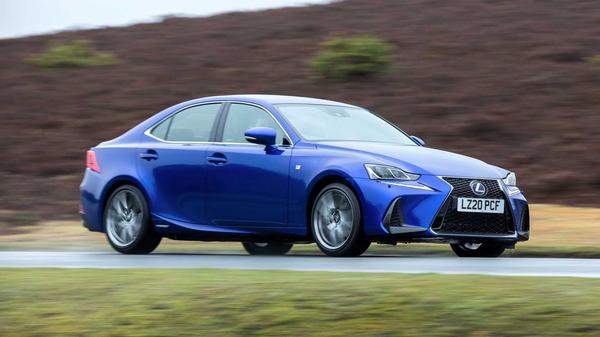 Words by: Phill Tromans

Additional words by: Auto Trader
Last updated on 5 September 2020 | 0 min read
The Auto Trader expert verdict:
The Lexus IS looks utterly distinctive, and that alone could be enough to tempt drivers away from the usual suspects in the compact executive class. Overall, though, we still think rivals like the Audi A4 and BMW 3 Series and Mercedes-Benz C-Class are better all-rounders and the lack of a plug-in hybrid option will limit its appeal to company car drivers.
Reasons to buy:
Excellent reliability
Looks distinctive next to its German rivals
Plenty of standard equipment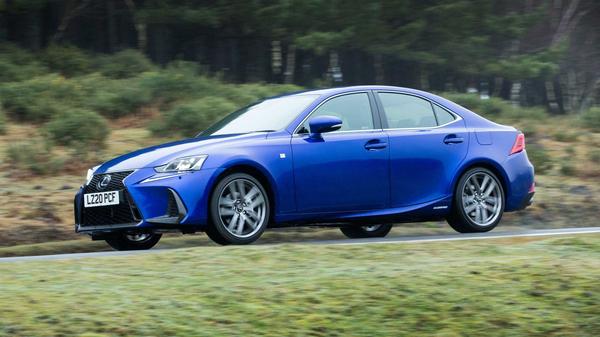 Running costs for a Lexus IS 300
All IS models are hybrids, Toyota's system basically meaning petrol refinement with the fuel consumption (but not the emissions surcharge) of a diesel. That's an attractive combination, not least for company drivers looking to keep a lid on monthly running costs and avoid the supposed stigma of fuelling from the black pump. It's also cheaper to buy than diesel versions of the equivalent Audi A4, BMW 3 Series or Mercedes-Benz C-Class. However, the huge Benefit In Kind savings available on plug-in hybrid versions of the BMW, Mercedes and others in this class will probably make a much bigger difference to the monthly costs for those all-important company drivers and here the Lexus is at a significant disadvantage. This will be of less concern to private buyers but, for a car aimed squarely at executives, it presents something of a problem for Lexus.
Expert rating: 2/5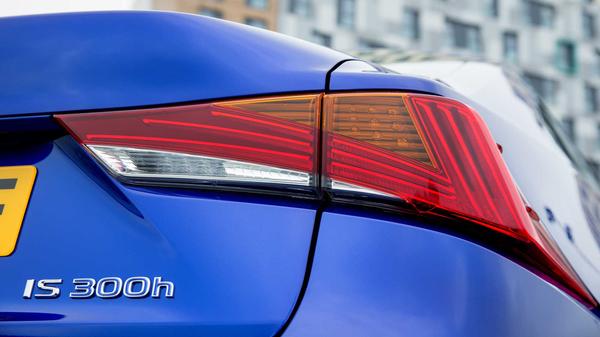 Reliability of a Lexus IS 300
There aren't many car companies that have a better reputation in this area than Lexus. The brand regularly features on or near the top of any given reliability survey, and every one of its models weighs in with an equally solid performance. What's more, Lexus dealers are renowned for delivering some of the best customer service in the business, so on the off-chance that anything does go wrong, it shouldn't be much of a headache to fix.
Expert rating: 5/5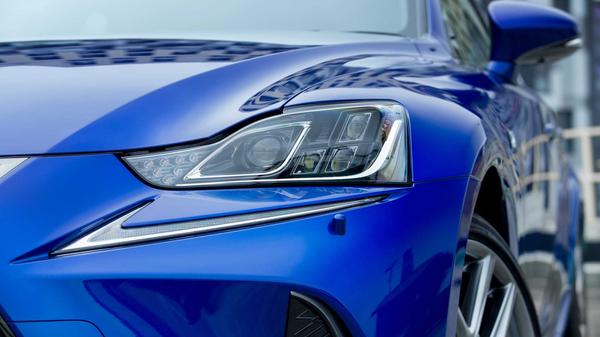 Safety for a Lexus IS 300
The IS earned a maximum safety rating and scores well for pedestrian protection, thanks to the pop-up bonnet. As you'd expect of a modern, premium saloon there's a ton of safety tech and driver aids, all models getting the Lexus Safety System+ package, comprising radar cruise control, lane-keeping assistance, automatic high-beam for the headlights and a 'pre-collision system'. Blind spot monitoring and 'rear cross traffic alert' is, however, only included on the top model, optional on other grades and not available at all on the entry-level model.
Expert rating: 4/5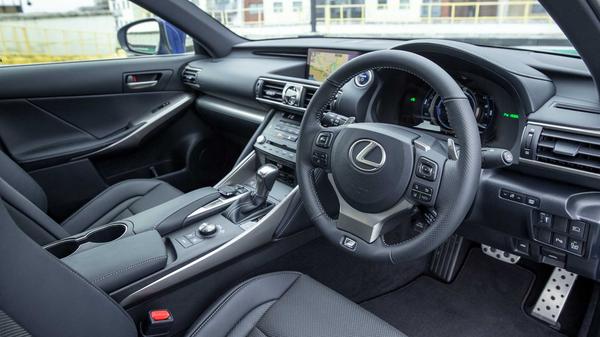 How comfortable is the Lexus IS 300
So far, we've only driven the on the largest (18-inch) wheels the car is available with. Sadly, despite the suspension being revised when the car was facelifted, the ride quality is rather jittery and unsettled at any speed, and on any surface. Bluntly the IS still isn't as engaging or as rewarding to drive as many of its rivals, many of which also give a smoother ride. The IS provides a decent amount of space in the front seats, but those in the back won't be quite so well off. Legroom isn't as generous as it is in most rivals, and the sloping roofline means headroom is rather restricted, too. What's more, the extremely narrow middle seat and bulky transmission tunnel in the floor mean that squeezing three people into the back isn't just uncomfortable, it's a complete non-starter. The boot is comparable to those of rivals for outright capacity, but the space isn't a great shape.
Expert rating: 2/5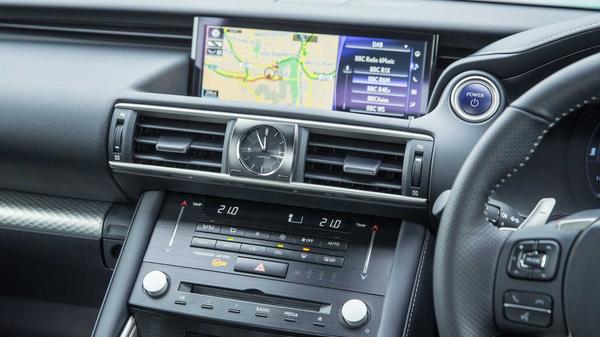 Features of the Lexus IS 300
All IS models get built-in navigation, DAB, Bluetooth and a (relatively small) 7-inch display screen. There's even a CD slot, which is pleasingly old-school. Only the top model gets the bigger, 10.3-inch screen, connected services, reversing camera and other features, this version also gaining the fancy Mark Levinson premium speaker system. You can add this whole package of features as an option to other models, though. Lexus has been as bold and unconventional with the inside of the IS as it has been with the outside, and there is some excellent attention to detail. Yes, the cabin feels exceptionally well built, but there are also some details that really let it down. For instance, compared to the A4's 'virtual cockpit' the graphics on the IS's dashboard and infotainment screen simply don't look good enough, some of the displays and buttons are a bit too '1980s Casio' for comfort and the controls are strewn across the centre console seemingly at random, making for awkward ergonomics. Touch control for even basic operations like heating is also unnecessarily fiddly in operation.
Expert rating: 3/5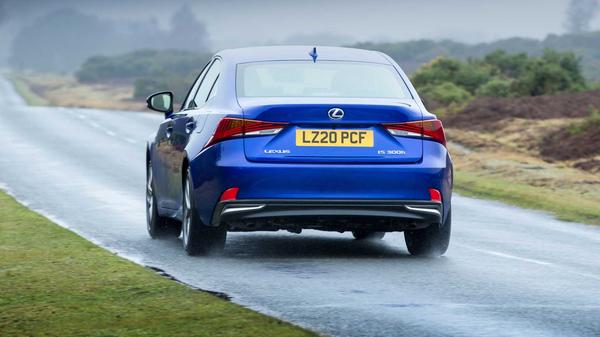 Power for a Lexus IS 300
Having previously offered a conventional turbocharged petrol option Lexus has now pared the IS range back to be hybrid only, leaving you a single choice of powertrain. This is marketed as a 'self-charging hybrid' to set it apart from plug-in alternatives offered by rivals and pairs a 2.5-litre petrol engine with an electric motor capable of powering the IS on its own for short distances and at low speeds. Most of the time you'll be using both power sources, though, and, even then, it feels somewhat sluggish even with a combined power output of 223 horsepower. Squeeze the throttle in an attempt to make meaningful progress and the standard automatic transmission will have the petrol engine screaming away in protest, which is actually makes it less refined and responsive than the diesel-powered rivals.
Expert rating: 2/5