Expert Review
Land Rover Range Rover Evoque SUV (2019 - ) review
Find out more about the perennially popular Range Rover Evoque, and see whether it has what it takes to be top dog among family-sized premium SUVs
The Auto Trader expert verdict:
The second-generation Range Rover Evoque promises to build on the popularity of the first, and with near-identical styling, buyers who loved the original certainly won't be put off. But have there been enough advances under the skin to give it the edge over big-name rivals like the Audi Q3, Volvo XC40 and BMW X1?
Reasons to buy:
Lots of gadgets and gizmos
Eye-catching looks
Strong off-road capability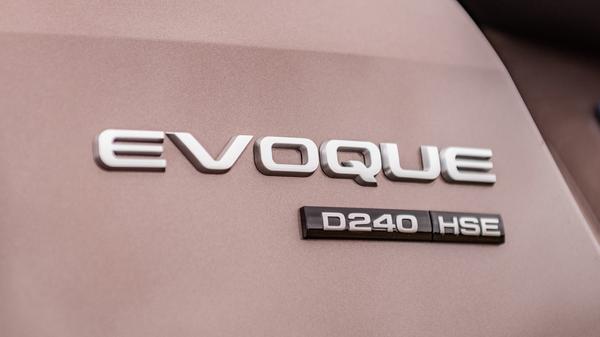 Running costs for a Land Rover Range Rover Evoque
Compare the Evoque's running costs to those of the Volvo XC40, and they end up being very similar. The Volvo is slightly cheaper to buy and has lower insurance groupings, but higher fuel consumption and slightly weaker resale values even things up over a typical three-year ownership period. Both cars have an appreciable advantage over the Audi Q3, mainly due to resale values, while the Porsche Macan's higher price also makes it a more expensive car to own long-term.
Expert rating: 4/5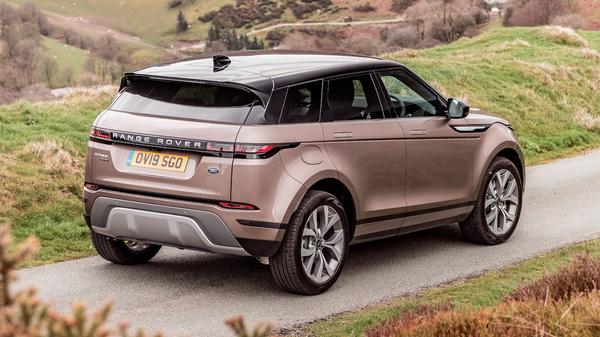 Reliability of a Land Rover Range Rover Evoque
Land Rover doesn't have a great reputation for reliability, and that's echoed in JD Power's 2019 UK Vehicle Dependability Study, which ranks manufacturers. Land Rover was fifth from bottom, although that is at least better than rivals BMW and Audi. It's also one place higher than the same study in 2018, and two places higher than in 2017, so there are signs things are slowly improving. Should anything go wrong, Land Rover offers a reasonable three-year, unlimited mileage warranty on all its new cars.
Expert rating: 2/5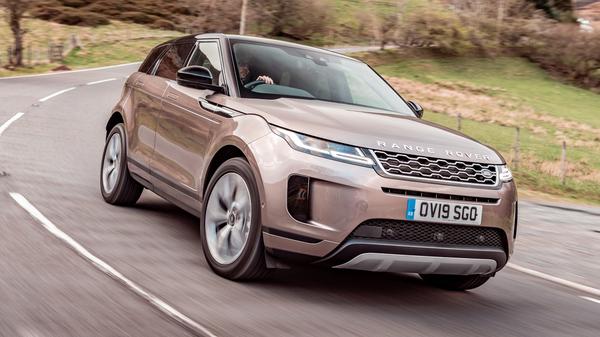 Safety for a Land Rover Range Rover Evoque
All Evoques come with automatic emergency braking that will react to cars, pedestrians and cyclists in the event of an impending accident, as well as lane keeping assistance, which stops cars unintentionally drifting out of the lane. There are six airbags and two Isofix child seat mounting points on the outer rear seats. Options include a Park Pack, which adds a rear traffic monitor that detects approaching vehicles when reversing out of a parking space, and clear exit monitor, which checks the coast is clear when opening a door into traffic. A Drive Pack includes a high-speed emergency braking system, which works up to 99mph, and a blind spot detection system.
Expert rating: 4/5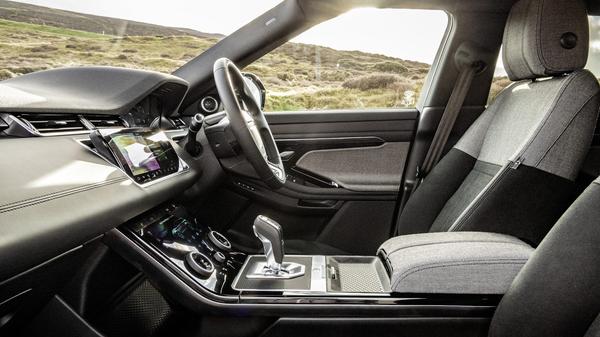 How comfortable is the Land Rover Range Rover Evoque
The Evoque's interior takes its cue from the larger Velar, with a minimalist approach that largely ditches dashboard buttons in favour of touchscreens. Higher spec models get a pair of screens in the centre, one for entertainment and navigation and the other for vehicle set-up, temperature control and so on. It looks very slick and it's reasonably easy to use, although you might want to pull over when using some of the more complicated functions. The seats in the cars we've tried lack some lateral support and aren't quite as plush as you might expect – you feel like you're perching on them rather than nestling into them. But they are available with a range of luxurious upholsteries, and the driving position is good with a range of adjustment on both seat and steering wheel. There's a cockpit-like feel to the front of the cabin, with a high centre console, and higher-spec versions get a screen in front of the driver in lieu of the more traditional analogue dials you'll find in lower-spec cars. There's plenty of opportunity to spec your Evoque to match your personal style, and for the most part, the materials used feel luxurious and a bit different to those offered by rivals. However, some of the plastics don't feel as solid as you'd expect from a car like this, and things don't feel quite as well screwed together as in an Audi Q3. Overall, though, it's a pleasant environment to sit in. While not exactly cavernous, the boot is at least the same size as you'll find in an average hatchback. The rear seats fold down for more space, but they don't go completely flat, so the Evoque isn't an ideal companion for those moments when you need to slide long slabs of flat-pack furniture into place. The Evoque doesn't feel particularly roomy for passengers, either. The convergence of the rakish roof line and the rising window line means it can feel quite dark and enclosed in the back, especially in cars without the panoramic sunroof. If you can see past this, though, there's actually enough space to be comfortable. The tiny rear window means visibility isn't great, but to combat this, Land Rover offers a rear-view camera system called ClearSight, which displays a wider view on a screen in the rear-view mirror. It's standard on HSE models, but an option on others. Once you're used to it, it works quite well. Storage-wise, there's space under the central armrest and reasonably sized door pockets, as well as a couple of cupholders between the front seats. They're different sizes, which is great if you have different-sized containers. The first Evoque aimed to provide a sporty driving experience, but this second-generation car is more mature in its character. The comfort levels are reasonable, both with the standard suspension and the optional adaptive suspension, and while there's a bit more up-and-down movement from the car in the standard set-up as you ride over bumps, you expect a car wearing the Range Rover badge to be a bit wafty. It's pretty tidy through the corners, too. The Evoque is quite a heavy car, due in part to all its tech and off-road kit, and you can feel all that weight sloshing around as you change direction. There's a bit more body roll with the standard suspension than the adaptive, but you'll find both very capable. The weight of the steering is a little inconsistent,too, but push on and you'll find plenty of grip and control, which makes the Evoque feel settled, safe and unflustered. It's way more capable off-road than its rivals, too, at least in all-wheel-drive guise. You can select a range of set-ups for different terrain, from gravel to mud and ruts to snow, and while the Evoque can't boast the clambering ability of its larger Land Rover colleagues, it certainly won't disgrace itself.
Expert rating: 3/5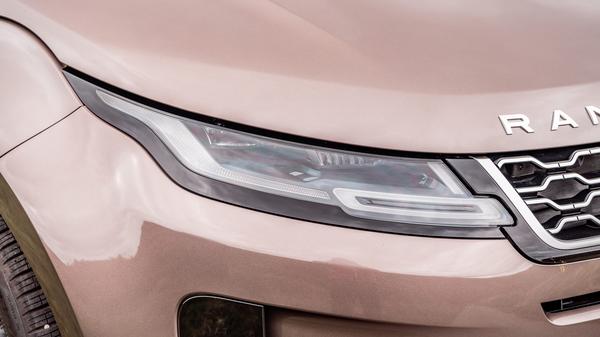 Features of the Land Rover Range Rover Evoque
There are two families of Evoque – the standard range and the sportier-looking R-Dynamic models – each of which are available in four trim levels. This means a total of eight versions, not counting special editions. The entry-level Evoque features heated, electric front seats, while the S model gets an infotainment upgrade which adds Apple CarPlay and Android Auto, and also features navigation and a wi-fi hotspot. Move up to the SE and you'll get the extra touchscreen in the centre console, more advanced electric front seats and the Park Pack added, while the HSE has even more adjustable front seats, a Meridian sound system and the Drive Pack, which features adaptive cruise control. It's very easy to send your Evoque's price rocketing if you want to add bells and whistles, though given the kit you get as standard is pretty decent anyway, hopefully you shouldn't need to. Options include some less ethically controversial upholstery choices for those that don't want leather. These include fabrics from high-end furniture manufacturers and, while they aren't particularly cheap, it's nice to see something different from the norm. You can also spec a Black Pack, which adds various gloss black elements to the car's exterior, and Land Rover also offers a panoramic sunroof.
Expert rating: 3/5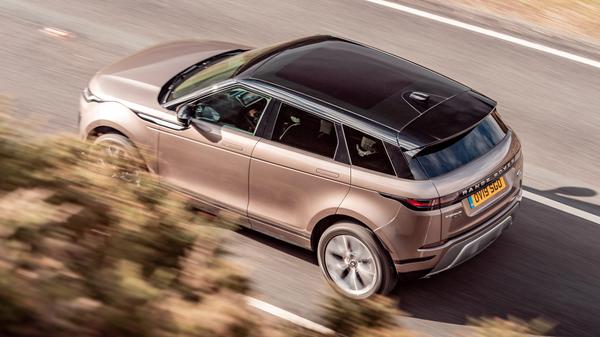 Power for a Land Rover Range Rover Evoque
The diesel range starts with the 150 horsepower unit, which is the only engine available with two-wheel drive and a manual gearbox. It is, however, also available with the same automatic gearbox and all-wheel drive combination that comes as standard across the rest of the range. There's also a 180-horsepower diesel engine, and another with 240 horsepower. We've not tried the entry-level engine yet, but we've had a shot in both the others. The mid-range one is fairly leisurely in the way it accelerates, but it's flexible enough to keep you rolling along pretty easily if you're not in too much of a hurry. The range-topping diesel feels like it has a bit more poke, but it is only a bit, so it's still best to adopt a relaxed driving style. Petrol fans can choose from three engines with outputs of either 200, 250 or 300 horsepower. Again, we're yet to try the least powerful one, but we've had a shot in the others. The 250 horsepower one feels a good bit peppier and more engaging than the range- topping diesel, although against the stopwatch, the performance isn't all that different. The most powerful petrol is quicker still, but in everyday driving, you'll probably struggle to notice the difference, so you might as well save the cash. The nine-speed automatic gearbox is smooth and unobtrusive, but can be slow to respond when you want a sudden burst of acceleration. You can use wheel-mounted paddles to shift manually, although with nine gears to get through, you may be flicking through them quite a lot. All the automatic cars have a mild hybrid system, which adds a small battery to recoup energy from braking, and help acceleration, but it can't run in pure electric mode like a full hybrid. It operates largely behind the scenes, rather than being a noticeable feature during driving.
Expert rating: 4/5