Volvo XC40
New from £25,800 / £370 p/m
Overview
Petrol, diesel and other options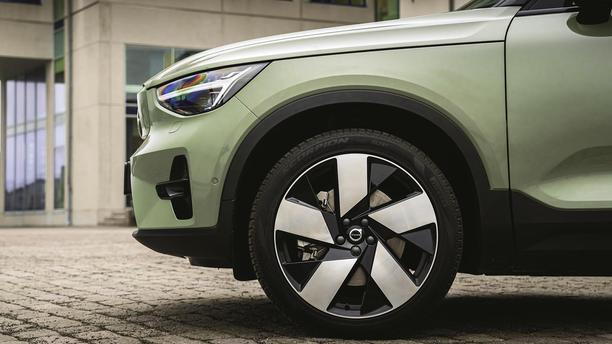 About the Volvo XC40
Smart looks inside and out

Improved range and performance

Great to drive
The cheapest four-wheeled slice of Scandi living you can buy (and it's still quite expensive). A lot of money for a small SUV but Volvo is now a luxe brand with pale woods, sustainable wool, tech from Google and a massive swappable touchscreen. Makes you want to get out in the great outdoors and do some forest bathing. Petrol, diesel, plug-in hybrid and the Recharge pure electric version all on sale.
Is the Volvo XC40 SUV a good car?
Read our expert review

Words by: Dan Trent
"Life is coming at us pretty fast in the world of electric cars and the slick and stylish XC40 Recharge has already come in for an extensive round of improvements. Not that you'd necessarily notice from the outside, given the changes focus on increased efficiency in the battery pack and a switch from front- to rear-wheel drive on the single motor version thanks to a new and more powerful drive unit. The ability to travel further and faster on a charge is welcome, though, and helps keep this already impressive electric SUV competitive as more and more rivals enter the market. You can still buy your XC40 with internal combustion engines (ICE) or as a plug-in hybrid but, for the purposes of this review, we're concentrating on the Recharge electric models."
Read the review by category
Running costs for a Volvo XC40
For some people the choice to go electric is about more than just money, and the clean image of zero emissions driving fits with Volvo's values and a customer base that likes to project an image of environmental responsibility. In this context the fact monthly finance costs for the Recharge version of the XC40 are more than double those of the mildly hybridised internal combustion model are perhaps less of an issue than it may seem, though owners of the electric version might want more than just a green tab on their numberplate to make the point given they look otherwise similar. For those buying as a company car, or with the facility to charge at home on cheaper off-peak domestic energy tariffs, there are of course significant savings available that help offset those higher purchase or finance costs as well. Overall Volvo is a premium brand selling a premium product, and the XC40 delivers on that promise in some style. But as rivals congregate in this increasingly competitive corner of the market you may find your money goes further elsewhere.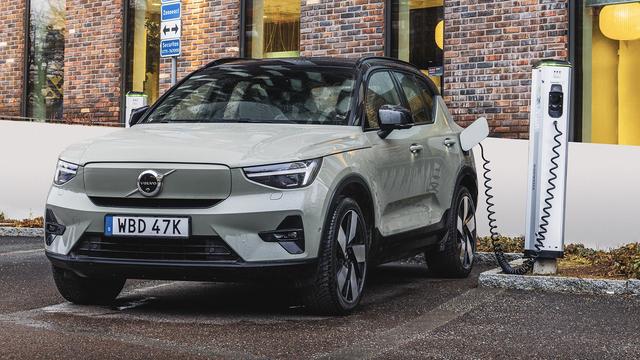 Reliability of a Volvo XC40
There is the industry-average three-year/60,000-mile warranty and the battery is covered for eight years, like most other electric cars. Volvo build quality feels solid but the brand appears mid-table in most owner reliability surveys. As you might expect, it comes below Japanese competitor brands such as Lexus and Honda, although it does often rank above the big German three.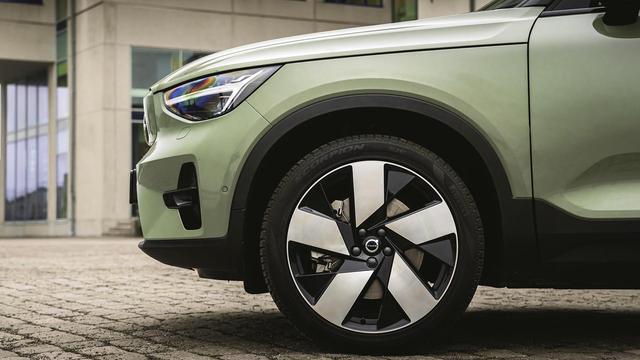 Safety for a Volvo XC40
A dedication to safety has been core to Volvo's right-on brand image for decades, and unsurprisingly the XC40 continues this tradition into the era of driver assistance technology to hopefully stop you having an accident in the first place. To that end powerful LED headlights with automatic dipping take the stress out of night driving while rear parking sensors should stop you backing into bollards in the supermarket car park. Volvo's City Safety system meanwhile looks out for pedestrians, cyclists and other vulnerable road users and will brake to a stop if you don't see them, though this is of course no excuse for not paying full attention to the road ahead yourself. If there's one disappointment it's that the really sophisticated stuff like alerts for unseen traffic crossing behind you when pulling out, blind-spot warnings and a clever system to mitigate rear-end shunts is only included when you go up a trim level. Fair enough, the tech costs money and Volvo needs to recover its costs there. But if any brand should be including this stuff as standard Volvo is the one.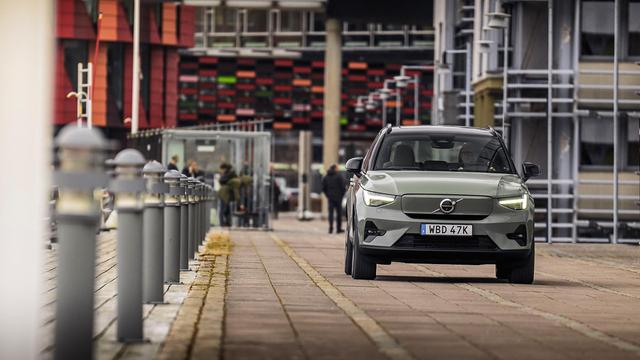 How comfortable is the Volvo XC40
While it's a relatively compact car the XC40 looks after its occupants, the Scandinavian interior design vibe executed with real panache and signified by clever use of natural materials like sustainably sourced wood on the dash and the woollen upholstery. The little Swedish flag tags on the seats are a subtle but pleasing finishing touch, here. So much for style, what about the substance? Well, the extra weight of the Recharge plants it on the road with more assurance but big wheels can thump over the bumps and the fat tyres wrapped around them roar at speed, somewhat intruding on the otherwise peaceful atmosphere of silent electric propulsion. The steering is also surprisingly heavy for a modern car, which keen drivers may appreciate but those spending more time in the city may not. Volvo seats are meanwhile always good in terms of comfort, and so it proves here with firm but supportive padding that keeps you fresh no matter how many hours you spend at the wheel. It's less accommodating in the back, where short doors mean access can be a bit tight, an 'inboard' position for the outer rear seats squeezing the available space for someone sitting in the middle while the raised floor in the centre leaves them little room for their feet. A comfy four-seater, it's therefore more of a squeeze in the back for five than the likes of the Hyundai Ioniq 5 or Kia EV6 that benefit from being designed from the start as electric cars rather than converted from existing internal combustion powered models, and have flat floors and loads more legroom as a result.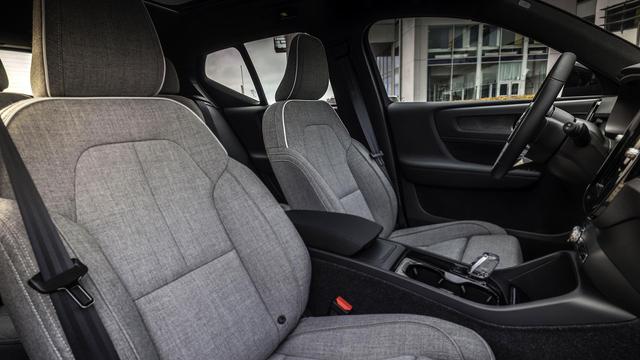 Features of the Volvo XC40
The XC40 may be expensive but it feels it as well, so there is some return on your investment. LED headlights, heated seats and a powered tailgate are among the nice-to-haves included as standard and all Recharge models get Volvo's slick combination of a digital instrument cluster and large, vertically oriented central screen through which you interact with phone, navigation and music. The switch to a Google-powered operating system makes this slicker than before and easy to integrate with your home account if that's how you run your life. Thankfully Apple users are now accommodated with plug-in CarPlay, though strangely Android Auto is not yet supported. CarPlay was added via an over-the-air update so hopefully Volvo can do the same here. More generally in the way of things there's a tacit invitation to move up at least one grade from the entry-level one, the mid-level trim gaining heated rear seats, the additional driver aids mentioned in 'Safety', an range improving heat pump for the climate control and powered adjustment for the driver and passenger seats. Dig deeper still for the really nice stuff, like the panoramic roof, Harman Kardon sound system and fancier upholstery.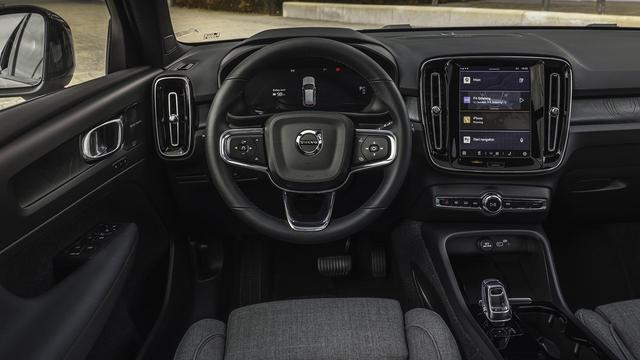 Power for a Volvo XC40
While you might not guess it from the looks Volvo has really rolled up its shirt sleeves on the technical side, with significant improvements to the batteries, motors and way they're installed in the car to improve range, performance and handling. The most obvious benefit is in range, with the Recharge Single Motor going from an official 264 miles to 290 miles while the Twin with its bigger battery goes from 270 miles to 334 miles. These will still be a little optimistic compared to what you get in real-world driving, but are significant gains and demonstrate how Volvo's technology is improving. The other important change is the Single Motor going from front- to rear-wheel drive and getting a small increase in power along the way to 238 horsepower. The Twin Motor also shifts more of its all-wheel drive power split rearwards, the result being less influence on the steering from the motors for smoother cornering and a more natural balance under power, though we did get a bit of a wriggle under hard acceleration out of a junction. This was neatly gathered up by the traction control but was a reminder of how the dynamics of the car have changed. On the road the Single Motor feels more than adequate in performance terms and would probably be our pick. The 408 horsepower of the Twin Motor is amusing in terms of the acceleration it can deliver and the XC40 is more than capable of handling it but, frankly, it's a novelty you don't really need in an otherwise sensible family SUV and feels more than a car of this nature needs.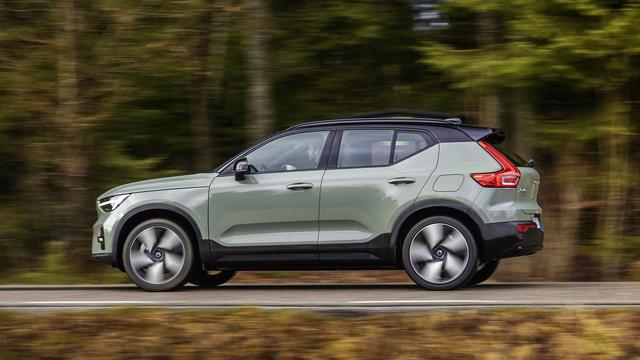 Lease deals
These deals are based on terms of 8,000 miles, for a 36 month lease with a 6 months initial payment.
Standard equipment
Expect the following equipment on your Volvo XC40 SUV. This may vary between trim levels.
Related articles and reviews