Expert Review
Jaguar I-PACE SUV (2018 - ) Electric review
The Jaguar I-Pace is an all-electric SUV offering huge performance, an impressive real-world driving range and serious desirability – updates for the 2021 model year improve charging speed and onboard tech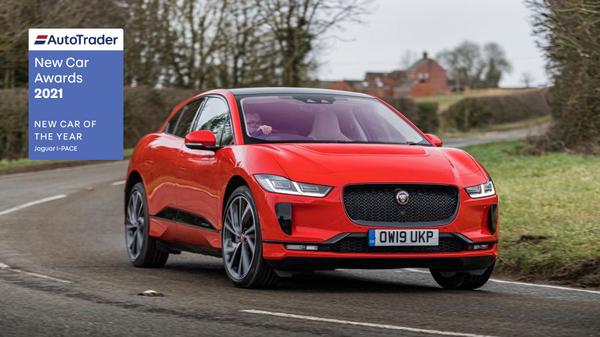 The Auto Trader expert verdict:
Available new from £65,245
There's no denying that the I-Pace is an impressive technological achievement by Jaguar. The performance is sensational, it's good to drive, enormously practical, high in quality and very desirable. And crucially, the impressive real-world range makes electric motoring a viable option for a lot more people. New features for the 2021 model year include a slicker infotainment system with more connected features to keep pace with rivals like the Polestar 2, Audi E-Tron, Mercedes-Benz EQC and Tesla Model X.
Reasons to buy:
Huge performance
Long range for an electric car
Very roomy inside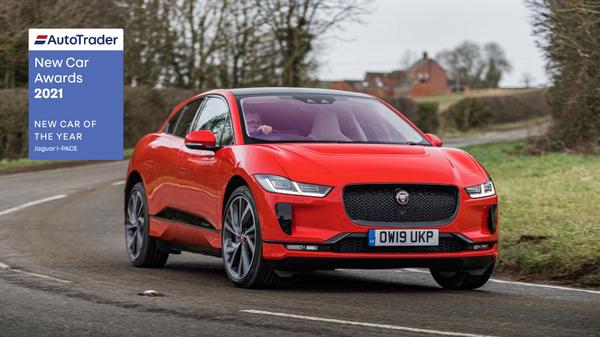 Running costs for a Jaguar I-PACE
No electric car is cheap compared with conventional cars of a similar size, but the Jaguar I-Pace is really, really not cheap. Even when you factor in the Government's plug-in car grant contribution, prices still start at around £60,000 and climb pretty steeply as you progress through the range. The most obvious rival in spirit – the
Polestar 2
– looks a little more affordable in comparison but, likewise, quickly gets expensive with a few options and the Jaguar is on a par with premium-badged electric SUVs from Audi and Mercedes. Still, charging up your car is obviously much cheaper than filling it with petrol or diesel, and electric motoring also earns you all sorts of tax breaks and exemptions, meaning
company drivers
could well reap huge savings in monthly
Benefit In Kind
that make it more viable than you might think.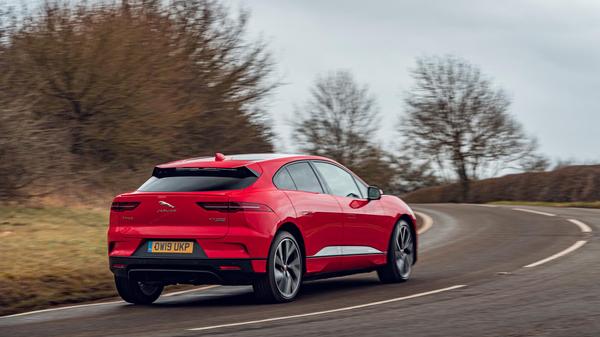 Reliability of a Jaguar I-PACE
Obviously, it's way too early to conclusively comment on the Jaguar I-Pace's reliability one way or another, but there are one or two things that might provide some clues. Warranty Direct's Reliability Index places
Jaguar
above its premium rivals (
Audi
,
BMW
and
Mercedes-Benz
) in the manufacturer standings, but all these carmakers sit quite a way down in the bottom half of the table.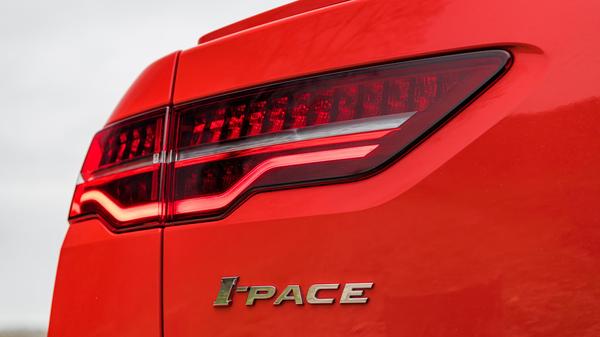 Safety for a Jaguar I-PACE
All versions come with six airbags to help keep you safe in the event of an accident, along with electronic driver aids like automatic emergency braking and lane keep assist to help you avoid having one in the first place. The SE model adds a blind spot assistant to the standard car's safety roster, while the HSE adds active cruise control with a steering assistant.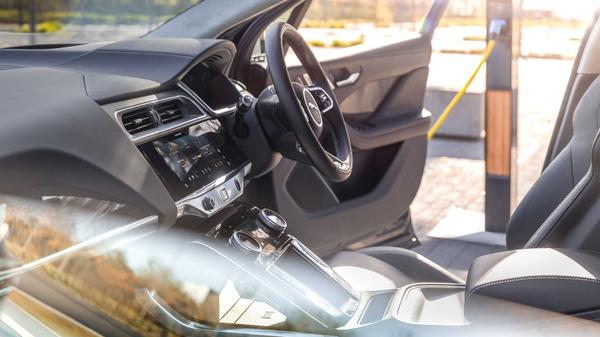 How comfortable is the Jaguar I-PACE
One of the many benefits of an electric car is that you don't have to design it around an engine and gearbox, and that gives the designers far more freedom over how to use the space available. And in the I-Pace, it's used very effectively. The wheels are pushed out close to the four corners of the car, giving it an enormous wheelbase in comparison to the length of the car, and that's great news for legroom. There's bags of it in all five seats, and headroom is generous, too, so tall passengers can stretch out in comfort. A wide middle seat and plenty of shoulder room also mean carrying three across the rear bench isn't out of the question. The boot is big and there's no load lip to get in the way when you're hauling in heavy items. You can also fold down the rear seats for even more space, but the backrests don't lie completely flat. Limited visibility thanks to small windows and thick pillars is the only real functional complaint, but one common to most modern cars. As it always does with all its products, Jaguar is aiming the I-Pace at the sportier end. The body is also made from aluminium to help keep weight down as much as possible but, due to the heavy battery pack, it still weighs in at well over two tonnes and you feel that in the handling. It's better than most and typical Jaguar characteristics like keen steering response and balance through the corners translate well into the electric age. The I-Pace is an easy car to drive but also a fun one, especially for drivers who appreciate the engineering expertise that has gone into making it such a rewarding steer. If you're really keen 'Adaptive' packages for air suspension and driver modes are expensive options, and mean you can configure the ride comfort anywhere from floaty to sporty according to your mood. Many will consider these desirable extras, which is a consideration for resale value. But having now driven an I-Pace on the 'unfashionable' smaller wheels with the standard, steel-sprung suspension we can report Jaguar has put equal effort into making this 'base' specification handle just as well, and you can save that cash without fear of getting a second-rate driving experience. Whichever set-up you go for, the I-Pace combines above-average body control in the corners with an ability to smother the bumps few rivals can match. For driver and passengers alike this is a winning combination.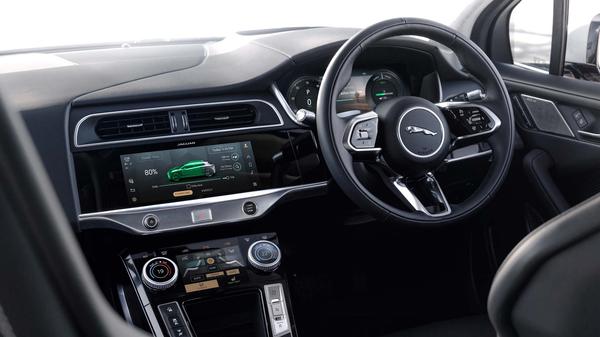 Features of the Jaguar I-PACE
Given the price you'd expect decent equipment levels and, thankfully, the I-Pace doesn't disappoint. The entry-level version includes a heated windscreen, two-zone climate control and power-adjustable front seats among the standard kit. New for the 2021 model year car is Jaguar's latest 'Pivi Pro' connected infotainment system, through which you manage not just phone, streaming music and suchlike but can also control the car via an app, which is handy for checking charge levels, pre-heating on cold days and suchlike. The sharper graphics and smartphone-inspired interface for the new system bring it bang up to date against rivals like the Audi E-Tron and Google-enabled Polestar 2, which is important given EV buyers tend to be tech-savvy and keen on integrating their digital lives. You can use the built-in system, or connect your phone via
Apple CarPlay and Android Auto
and the package includes a data plan to enable the various online features. A Meridian sound system is also standard. Pivi Pro updates itself 'over the air' and is a more user-friendly interface than the previous set-up, though like all such systems takes a little time to 'learn' given how many features it includes. More generally as you progress up the range the I-Pace gets more luxurious, the synthetic leather of the base model replaced by increasingly plush real leather with additional features like fancier LED headlights, powered tailgate, bigger wheels and expanded driver assist functions as you go.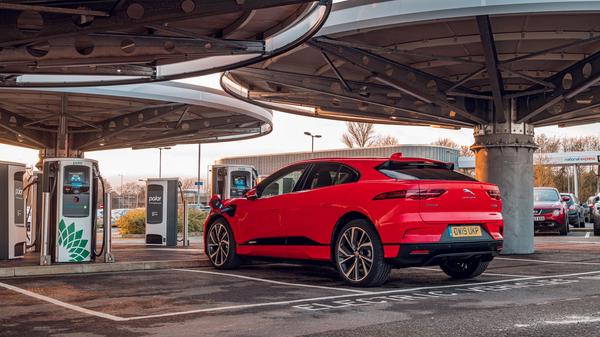 Power for a Jaguar I-PACE
The I-Pace has two electric motors – one to power the front wheels and one to power the rears – which have a combined power output of 400 horsepower. That's proper sports car territory. More important than the power, though, is the torque, and that's even more generous. The result is astonishing acceleration, whether it's away from the mark or picking up speed on the move. The 0-62mph dash takes 4.8 seconds, but if we're honest, that number doesn't do justice to the urgency with which you're hurled towards the horizon. And, as you're going like the clappers, there's an eerie shortage of mechanical noise to be heard. That said, there is quite a lot of road noise to be heard at a steady motorway cruise. That level of performance demands
a big battery
, the I-Pace coming as standard with a 90kWh pack which will get you nearly 300 miles on a full charge by official figures. Experience shows you'll need to plan a charging stop for journeys over 200 miles in the real world, especially in winter, but that will be enough for most people's day-to-day needs. A big battery takes
longer to recharge
and for the 2021 model year Jaguar has increased the onboard charging capacity from 7kW to 11kW, which will benefit those lucky enough to have a three-phase electricity supply for their home wallbox. That's still a rarity for most
domestic charging
but may help those who plug in at work or
out and about
and reduces the charging time from just under 13 hours to more like 8.6. If you can find a suitable DC fast charger you can add nearly 40 miles to the range in just 15 minutes on a 50kW supply, or nearly 80 miles with a 100kW charger over the same period.