News
Mercedes reveals E-Class cabriolet
The fifth version in Mercedes' executive car range will be officially launched at next week's Geneva Motor Show and is expected to go on sale later this year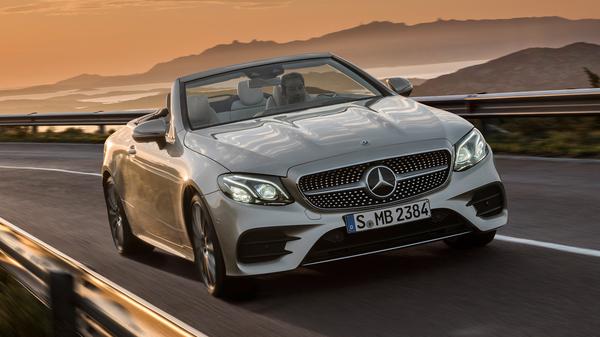 Fifth – and final – member of new E-Class range
Available with four-wheel drive for the first time
On sale later this year, with prices yet to be confirmed
This is the new Mercedes E-Class Cabriolet. The final body style to join the executive car range, it will be sold alongside the existing
saloon
,
estate
,
coupe
and
All Terrain
models, all of which have been launched within the last 12 months.
Of its sister cars, the new Cabriolet most closely resembles the coupe, and in profile, the two cars have a very similar profile. What they also share is a suspension that is set 15mm lower than the E-Class saloon's, as befits their sportier nature. Like the larger S-Class Cabriolet, the new open-top E-Class has a multi-layer fabric hood, and it's available in four colours: brown, blue, red or black. With full electric operation, it can be raised or lowered in 20 seconds at speeds of up to 31mph; and, when it's down, it leaves a boot capacity of 310 litres, 75 less than when the roof is up.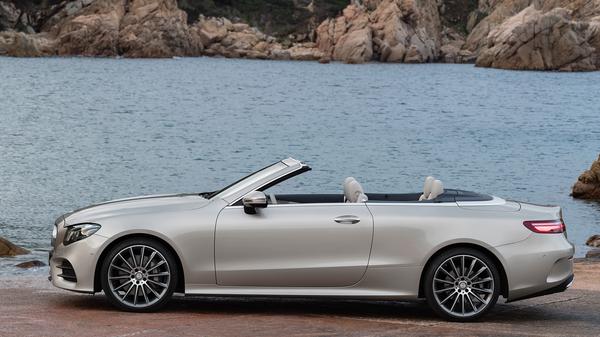 From the driver's seat, the cabin is high in quality and pretty much identical to that of the other models in the E-Class range. Like them, the Cabriolet can be specified with two 12.3-inch digital displays on the dashboard, and the various infotainment and multimedia systems can be controlled in a number of ways, including by dashboard buttons, steering wheel-mounted controls, voice control and a touchpad that recognises handwriting on the centre console.
There are four seats in the cabin, and not only do the front sports seats have sturdy side bolsters, they are also available with neck-level heating. The rear seats also split and fold down, to allow a through-load facility from the boot, and provide more space than in the previous soft-top E-Class.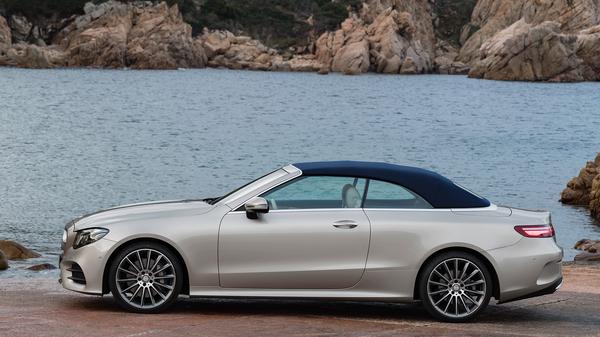 Mercedes is yet to confirm which engines will be available in the new car, but it says that a full range of petrol and diesel units will be sold, although not all will be on sale when the car is launched. It will also come with the option of air suspension and adaptive dampers, but unlike any previous open-top E-Class, this version will be available with four-wheel drive.
As you would expect, the Cabriolet is also available with same range of safety, comfort and connectivity features as the rest of the current E-Class range. However, in some cases – for example, the climate control, heat-reflecting leather upholstery and even the wash-wipe on the windscreen – they are tailored specifically to this open-top model. There's no word yet on exactly when the E-Class cabriolet will go on sale or how much it will cost, but we expect to hear more at the Geneva Show next week. So, come back here then for the very latest news.