News
10 things we love about the new Porsche 911 Turbo S
It's more of the same with the latest 911 Turbo S but when that means 650 horsepower and the tech to put it to the road in all weathers who's to argue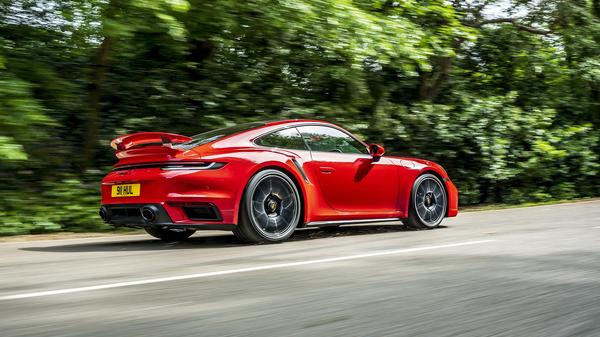 The 911 Turbo has been an icon of the Porsche line-up since the early 70s, its reputation for wildness tamed over the decades while its performance, tech and usability have increased with every new generation. And now we've got
a brand-new one
, the flagship model for the current 992-generation
Porsche 911
originally due for its grand unveiling at the Geneva show back in March. For obvious reasons that never happened but that hasn't stopped us getting our hands on it and, having driven it, here are 10 reasons we think it's the best Turbo yet.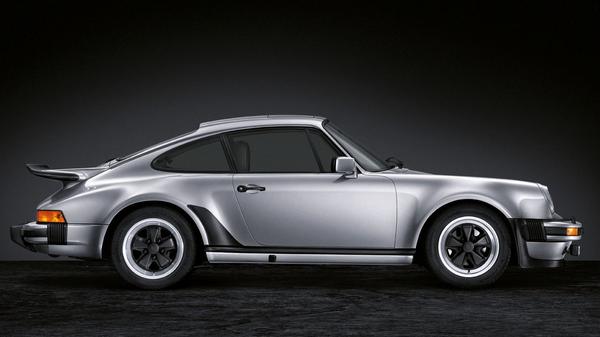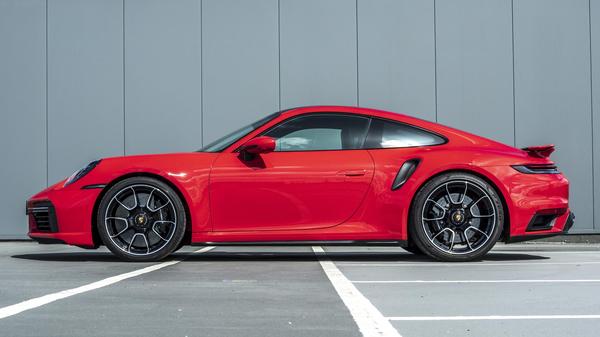 1 - It's faster than ever
Precisely nobody has driven the
latest 911 Carrera
and come back saying "what that needs is another 200 horsepower" but that's exactly what Porsche has given the new Turbo S. To put some numbers against it 0-62mph is now obliterated in just 2.7 seconds and it tops out at 205mph, all of which is pretty abstract given what you can actually use on the public road. You might get opportunity to try the launch control and temporary "Sport Response" overtaking boost button, though, if you do, our advice would be hold onto your hat. And have your passengers assume the brace position.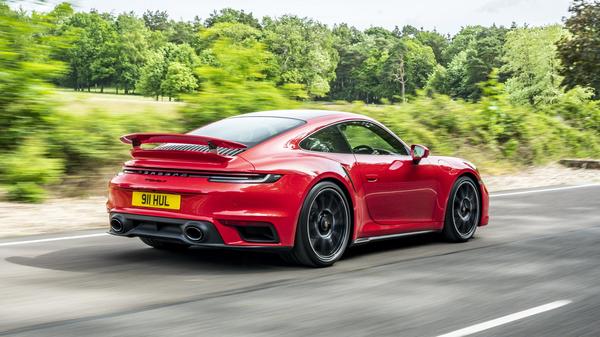 2 - It looks the business
If the standard 911 Carrera is elegant the Turbo S is a proper thug. But that's the way it's always been, and the way we like it. The body is wider than the Carrera's and it runs bigger wheels as standard, the fronts 20-inch and the rears 21-inch. A different front end, side scoops and more obvious rear wing are all part of the package. And that's before you press the button for the deployable aero…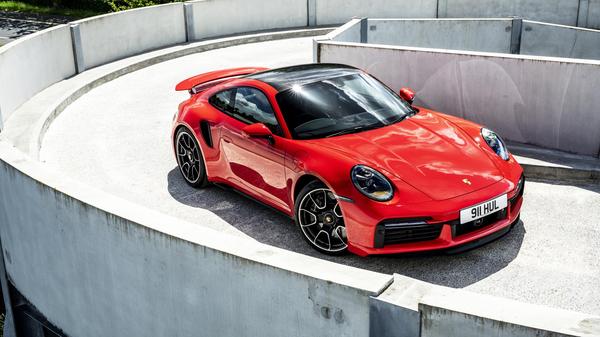 3 - It's got fancy wings
The giant 'whale tail' wing of the original 911 Turbo was its defining feature, the new model putting a modern twist on this with an upgraded version of the deployable wings and front splitter of the
previous generation
. According to the drive mode it can run in a low-drag 'eco' configuration with everything retracted or a more impressive high-downforce setting with a chin spoiler and pop-up rear wing. Posers will be reassured to hear you can drive around with everything fully deployed around town if you want – just watch that front spoiler on speed bumps.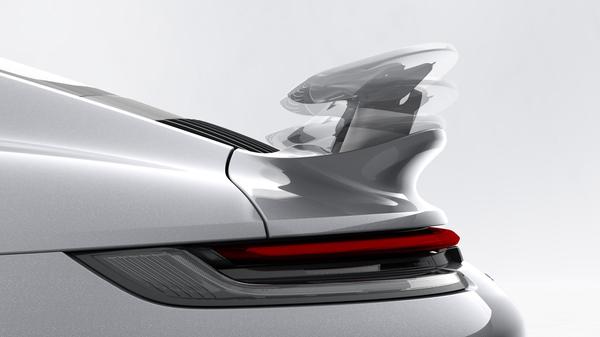 4 - It sounds great
Previous 911 Turbos were impressively fast but didn't always sound all that inspiring thanks to the monotone whoosh from the exhausts. The new Sports Exhaust system on the Turbo S uses computer-controlled flaps to adjust the sound, meaning it's refined on a cruise but snarls, growls and gargles when you're in the sportier modes. Porsche being Porsche it charges you another £2,000 to add it as an option but you'd be daft not to.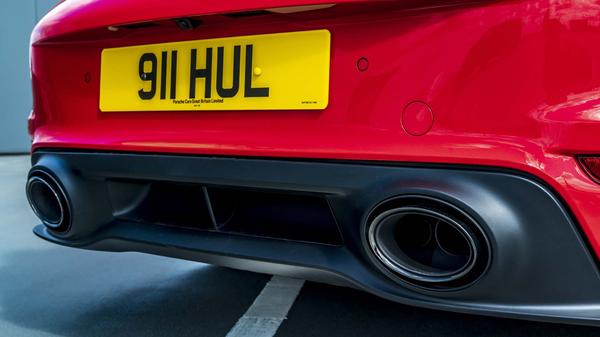 5 - You get two cars for the price of one
Think of the 911 Turbo S as the automotive equivalent of The Hulk and you get the idea. In its normal mode it's as calm, collected and studious as Bruce Banner. Twiddle the rotary dial on the steering wheel to Sport Plus and it'll roar, rip its T-shirt off and get properly angry, ready to stomp on anything in its path. £156,970 (before options) is a lot to pay for a car. But, given you effectively get two for the price of one, it looks a bit more reasonable.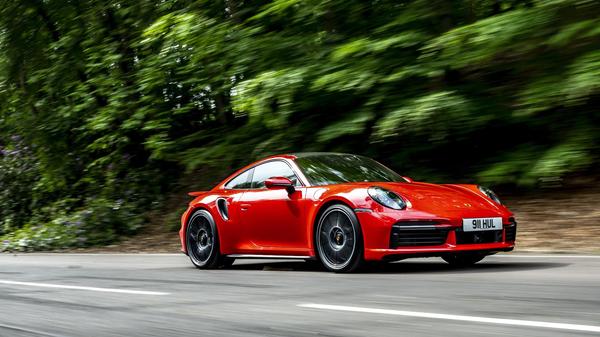 6 - You can buy with your heart and your head
Money like this would get you into a
McLaren 570S
, an
Audi R8
, an
Aston Martin Vantage
, an
Mercedes-AMG GT
or any number of other exotic sports cars. But they'd all be slower. And the Turbo S has rear seats you could viably squeeze the kids into (or use as extra luggage space), the all-wheel drive means it's usable in all weathers, it's refined enough to rack up big miles in and it's even half decent on fuel. All things relative.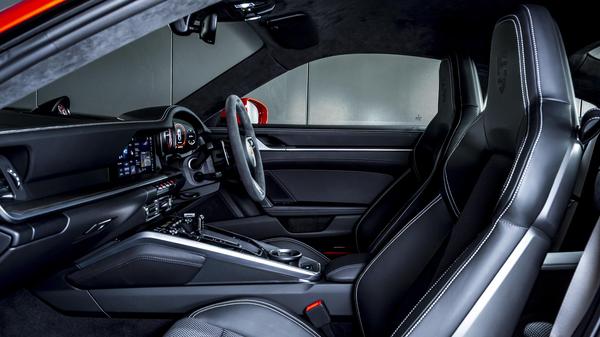 7 - You can have it as a Cabriolet too
Purists will always consider coupe versions of the 911 the more credible option. But if you want all of the above with the wind in your hair then you can also get the new Turbo S as a
Cabriolet
, albeit for another £10,000 on the price. On the plus side the clever aero is optimised for driving with the roof down to reduce the risk of the slipstream taking your toupee.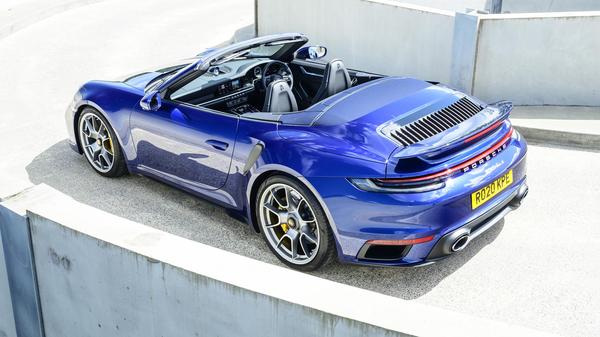 8 - It wants you to drive it in the rain
Some highly-strung supercars are best saved for sunny days. Not the new 911 Turbo S, though. Like the regular Carrera it can sense rain and will invite you to select the dedicated 'Wet' mode to optimise the all-wheel drive and stability control systems. In the Turbo S it even adjusts the rear wing for extra downforce. No excuses for not driving it every day, then.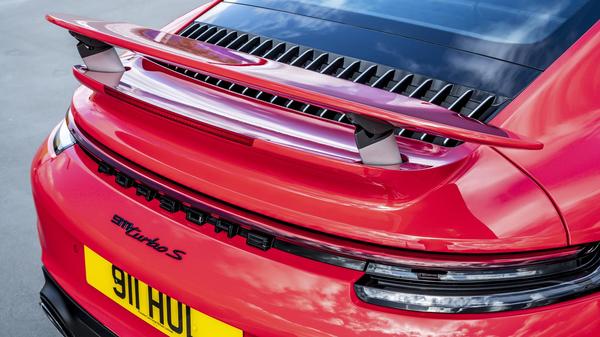 9 - It's endlessly configurable
You need a deep wallet to buy a new 911 Turbo S. You need an even deeper one if you're going to dip into the options list, which has all sorts of temptations ranging from lowered Sport Suspension to a carbon fibre roof. Tinted LED Matrix headlights, contrast leather trims for the seats, trim in carbon, aluminium or wood, Porsche logos embossed on your headrests, colour coded keys with matching leather pouches … you name it, it's yours. At a price.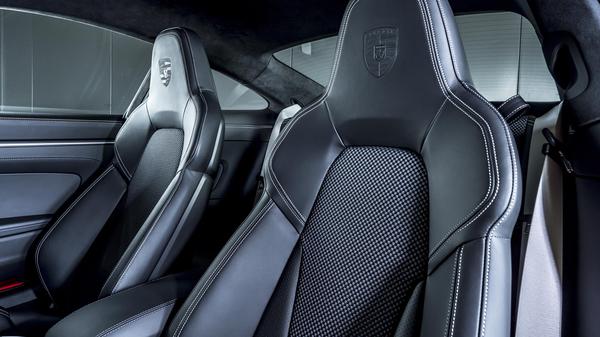 10 - It still feels like a 911
For all the relentless march of technology, for all the extra width up front to balance the handling, the four-wheel steering, the four-wheel drive, the clever driving modes and all the rest Porsche has still let the new 911 Turbo S feel like a proper 911, in all its eccentric, rear-heavy glory. Bravo for that.