News
Coming soon: 2020 Porsche 911 Turbo S
650 horsepower, 0-62mph in under three seconds and 200mph-plus in a car you can comfortably drive as a daily – the new Porsche 911 Turbo raises the bar once again!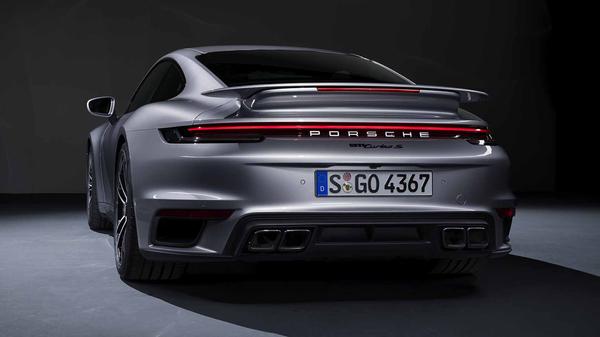 From its wild-man early years in the 70s and 80s the
Porsche 911 Turbo
has evolved into the definitive all-round sports car, as calm and comfortable at 200mph on the Autobahn as it is at 20mph driving to work in the city. This combination of supercar performance, all-weather four-wheel drive dependability, 2+2 practicality and looks that command respect but won't attract the wrong sort of attention have made it a definitive Porsche product. Suffice to say, an all-new generation is a big deal.
One that Porsche was hoping to celebrate in suitable style amid the excitement and hullabaloo of the Geneva motor show. That won't be happening now after the event's coronavirus cancellation but that doesn't reduce the excitement about an all new chapter opening in the 911 Turbo story. Based on the latest
Porsche 911
– widely known by its 992 designation to distinguish it from previous generations – the Turbo follows a similar path of increased luxury, new technology inside and out and, inevitably, even more impressive performance. Fundamentally it sticks to the same template of course, with a rear-mounted six-cylinder engine driving all four wheels through an automatic 'PDK' transmission. This is now eight-speed while the chassis packs all manner of features, from rear-wheel steering for increased agility to the ability to shuffle power to whichever tyres can make best use of it.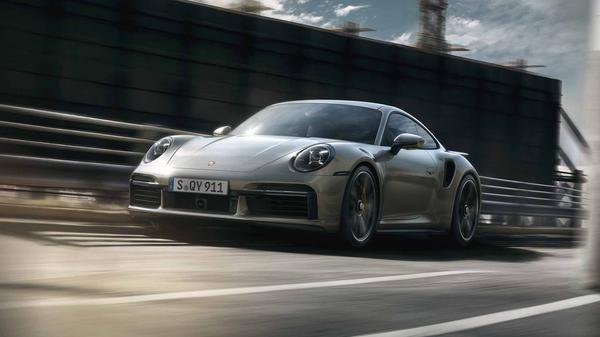 With a car like this it's easy to get bogged down in baffling tech and endless numbers but it is worth looking at the headlines. 650 horsepower is 70 more than the previous 911 Turbo S and it's two tenths faster 0-62mph at just 2.7 seconds, making it among the very fastest cars you can buy at any price. It's also a full second faster 0-124mph than its predecessor and will top out at 205mph. A revised four-wheel drive system and bigger tyres help you do that whatever the road conditions while adaptive dampers help you adjust the car to suit your needs. The front splitter and rear wing are both active and extend when needed while the widebody look and air intakes on the sides help set the Turbo apart from regular
911 Carreras
.
Inside you get power-adjustable seats, a fancy Bose surround sound system and the latest touchscreen operated infotainment and system and instruments from the standard 911. If you like the sound of all this but want to enjoy it with the wind in your hair the Cabriolet version has also been announced at a starting price of £165,127 alongside the coupe, which starts at £155,970. More affordable (all things relative) non-S versions will likely follow in due course.