First Drive 2016 Porsche 911 Turbo S first drive review
Turbocharging may now have spread to the entry-level models in the Porsche 911 range, but for many fans, there remains only one real Turbo – this crazy 572bhp flagship.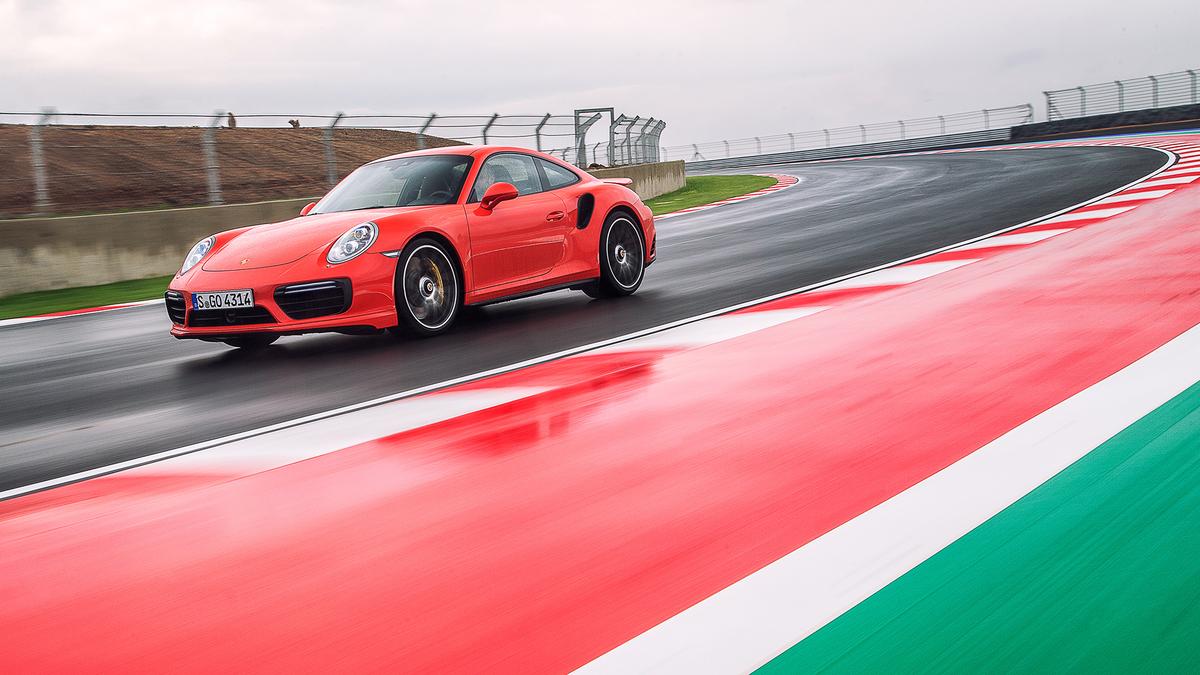 View gallery
Auto Trader Verdict:
There probably isn't a faster point-to-point car on sale than the Porsche 911 Turbo S. It is an immense engineering feat that combines prodigious, recalibrate-your-senses performance into a 2+2 package that can comfortably be used as a daily driver. The original 'everyday supercar' is quickly becoming the everyday hypercar. At this price though, many buyers might be left wanting more drama.

Need to know:
Most powerful production 911 in history

Hypercar performance now available at £135k

Four-wheel drive and rear-axle steer improve agility
What is it?
The most powerful production 911 in history, and the poster boy for the current generation of Stuttgart's most iconic sports car.

Since the original Type 930 Turbo was released in 1975, the über 911 has appealed with its big wings and even bigger performance, boasting a stats armory that could cause many a spilt Campari soda in your private member's club.

Today, the Turbo S remains the most impressive, aggressive and intimidating road-going 911 on sale, regardless of whether you spec it in Lava Orange or not.

Like the race-honed and track focused GT3 RS, there is an aerodynamic sculptural approach to the styling that's absent from other 911 variants, but it is all functional.

The active front apron and rear wing work in unison to improve downforce at high speeds, while the scooped out haunches help barrage air into the twin-turbocharged 3.8-litre flat six. Thanks in part to bespoke variable geometry turbos – these regulate exhaust flow against the turbine blades at all speeds to help generate the best performance – the Turbo S develops a staggering 572bhp, 39bhp more than the standard Turbo.

You'll also be able to spot a Turbo S from its less powerful relative by the 20-inch wheels, 'S' badge mounted on the engine deck and black chrome quad exhausts. Better get used to that view, disappearing rapidly down the road.

Other standard kit on this, most exclusive of 911s includes carbon ceramic brakes, Porsche Traction Management (PTM), a reversing camera, anti-theft tracking system and driver training at the Porsche Centre in Silverstone.

To further improve everyday usability, you can also specify a hydraulic lift system to raise the nose's ride height by 40mm when negotiating multi-storey car parks.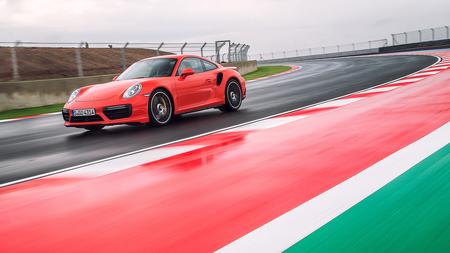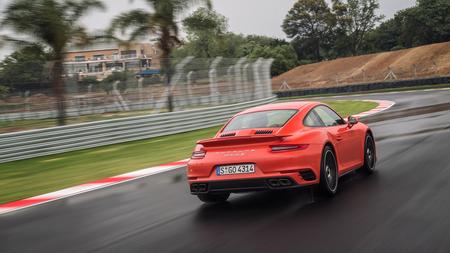 What is it like?
Without wishing to state the obvious, scandalously quick. Try 0-62mph in 2.9 seconds and a top speed of 205mph quick. To put that into context, a Porsche 918 Spyder can manage the same sprint in 2.6secs and has a top speed of 211mph. But the 918 Spyder costs £651,000.

The Turbo S, therefore, could be the first vehicle to democratize hypercar levels of performance, admittedly in a trickle-down effect from the where-did-I-leave-my-yacht rich to the just-the-one-holiday-home-on-the Côte d'Azur rich. But rest assured, these performance advances will inevitably permeate through the rest of the Porsche range.

From first impressions on a wet Kyalami circuit in Johannesburg, the Turbo S is easy to drive quickly, too. The instant boost and non-linear acceleration you experience from a turbocharged engine is there, but the delivery isn't aggressive. Grip levels are consistently high and you can feel the drive cleverly shifting between front and rear axles as you accelerate out of a corner.

Sports Plus mode on the Porsche's wheel-mounted Sport Chrono dial helps shift the Turbo S into an even more bombastic and explosive tone, and you end up hurtling towards Clichéville trying to describe how it feels, but the seven-speed PDK gearbox really does engage with rifle-bolt accuracy and the four-wheel steering helps you maintain a constant arc as if you're on rails. Sorry...

Without question, Porsche has built another everyday supercar that is absurdly capable, and yet you don't feel the need to sweat as profusely as you should be driving a car with nearly 600bhp.

There are other issues, too. The ride quality is noticeably less settled than a Carrera 4S we also tested on the same public roads; the interior, although high quality, hasn't been afforded any material upgrades to highlight the car's elevated price, and there remains the outrageous performance of this thing. You're going to need a racetrack or lots of private space to tap into the Turbo's brilliance; that is if you don't want to end up in prison.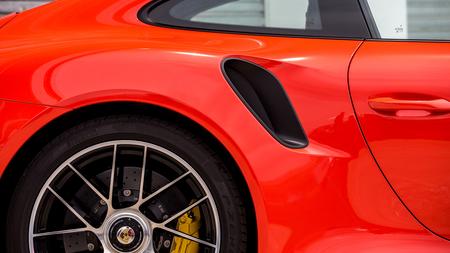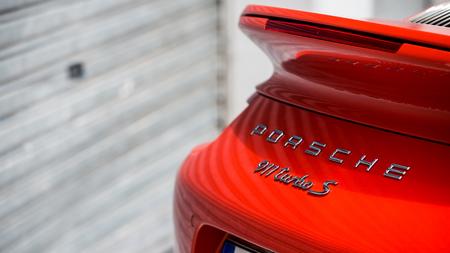 Should I get one?
If you're after the ultimate road-going 911, or need a car to blend commuting, touring and possibly drag racing every Nissan GT-R owner in the land, then you already know where to sign.

But that combination of sheer performance and nonchalant usability makes the Turbo S quite a muddled experience – in stark contrast to the focus of a GT3 RS.

Should a car with nearly 600bhp be this easy to drive? I suspect the answer is yes, but I'd also bet that aside from Turbo posturing, a 414bhp Carrera 4S that's also available with optional four-wheel steer, will offer you similar thrills at moderately saner speeds and with £40k in change.

Key facts:
Model: Porsche 911 Turbo S

Price: £145,773

Engine: Twin-turbocharged 3.8-litre flat six

Power/Torque: 572bhp at 6750rpm, 553lb ft at 2250-4000rpm

0-62mph: 2.9secs

Top speed: 205mph

Economy: 24mpg

CO2/BIK tax liability: 212g/km / 37%

Boot space: 115-litres (front)
Also consider:
Nissan GT-R
Half the price and nearly as brutal as the 911 Turbo S, but not as sharp to drive
Mercedes AMG GT
Not as engaging to drive, but looks, sounds and feels more special
McLaren 570s
Looks and goes like a supercar, but at a sports car price
Interested in buying a Porsche 911 MK 991?