Long Term Review
Living with a... Cupra Ateca
The Cupra Ateca promises SUV style and practicality along with hot hatch thrills, but can it really deliver on such a diverse bunch of promises? Auto Trader's Road Test Editor, Ivan Aistrop, is spending the next six months with one to find out.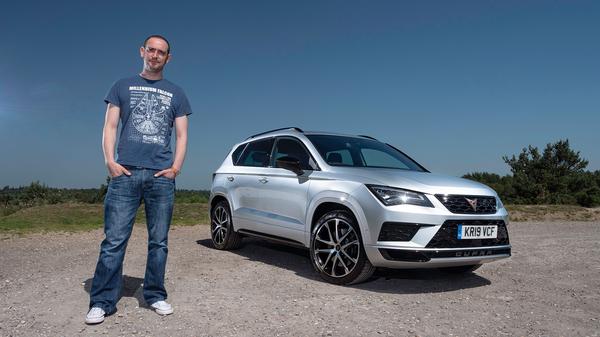 Month one: Good clean family fun?
Mileage: 1100
Costs: £0 It's a motoring question that's as old as motoring itself: with your choice of car, you can have
fun
, or you can have a
family
, but is it really possible to have both at the same time? Well, I'm hoping that the next six months with the
Cupra
Ateca
is going to prove that you can. Cupra? Surely I mean
Seat
, right? Well, no, not exactly. If you hadn't heard, Seat's performance arm has now branched out on its own to become a new brand in its own right, and the Ateca
SUV
is its first offering. That should give it a good start in fulfilling the family duties necessary over the next six months. Even among other mid-size SUVs, it's a pretty roomy car. In fact, the regular Ateca was recently voted by Auto Trader audience as the
Best Car for Families
in our
2019 New Car Awards
. That should mean that it'll suit my little family - consisting of Felix (5) and Bess (3) - down to the ground.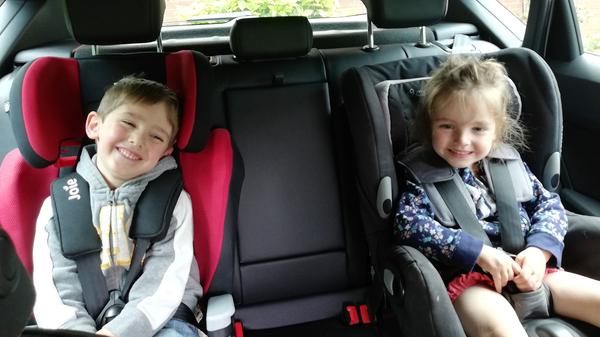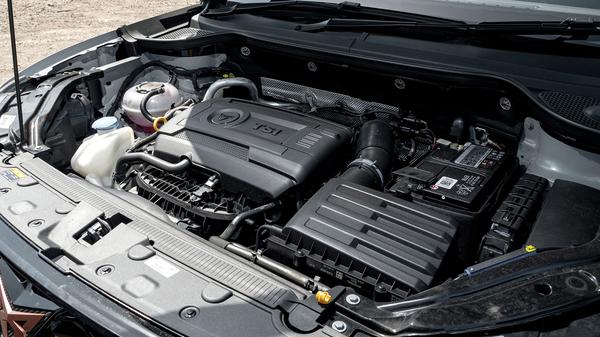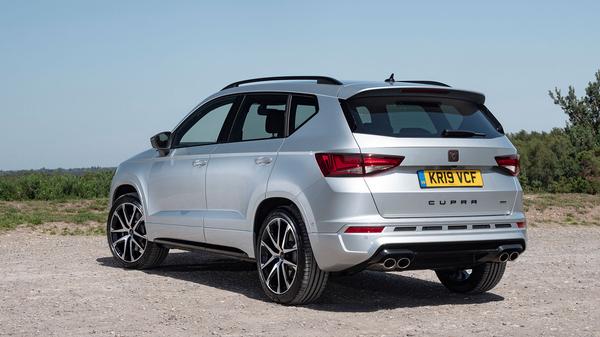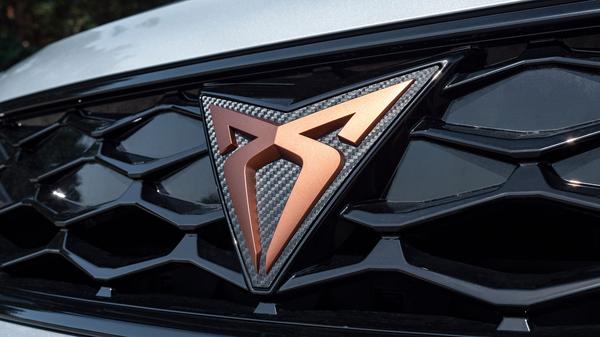 And as somebody who enjoys the thrill of driving, I'm hoping that the Cupra treatment will also make the car suit me down to the ground. Beneath the bonnet lies the same 2.0-litre turbocharged petrol engine that you find in the fire-breathing
Volkswagen Golf R
, producing a mighty 300 horsepower. This – plus the standard
four-wheel drive
and twin-clutch
automatic
gearbox - makes this family-friendly SUV capable of cracking the 0-62mph dash in just 5.2 seconds, before racing on to a top speed of 153mph. Just the job.
If I'm honest, my first impressions of the car's performance were a tiny bit underwhelming, as it didn't feel anywhere near as fast as the official figures suggested. Then I realised that the car was dropped off with just 75 miles on the clock, and that the engine needed to loosen up a bit before its proper performance potential could be reached. And I'm happy to report that, now that we're a few weeks down the line and the Cupra has a few hundred more miles under its wheels, there's now a lot more sizzle in the way it accelerates. I won't lie; I'm rather looking forward to this…
Month two: Fit for the family
Mileage: 2300
As we explained in last month's report, the whole point of our time with the Ateca is to see whether it truly can satisfy both sides of its potential appeal; that of the family car, and that of the performance car. Well, let's kick things off by talking about the former. As also observed in last month's report, it seems to have a fairly good start in this regard, with the regular Ateca (Seat, rather than Cupra) having been voted by the UK's car owners as the 'Best Car for Families' in Auto Trader's 2019 New Car Awards. But just what is it about the Ateca that makes it so family-friendly? Well, according to the folk that voted (more than 60,000 of them, by the way), the three main factors were the car's features and accessories, the safety systems included and the space on offer. So, let's consider each of these areas one by one. When it comes to features and accessories, there aren't many boxes that the Cupra leaves unchecked. It should be noted that our Ateca is the most basic one available. It doesn't have either of the expensive option packs available (the Design Pack adds copper-colour wheels, black interior styling elements and Brembo brakes, while the Comfort and Sound Pack adds an upgraded stereo, adaptive cruise control, an electric tailgate, heated front seats, automatic high-beam headlights and a space-saver spare wheel), and it doesn't have a single optional extra fitted, either. Why? Well, because the car is so well equipped as standard that it simply doesn't need them.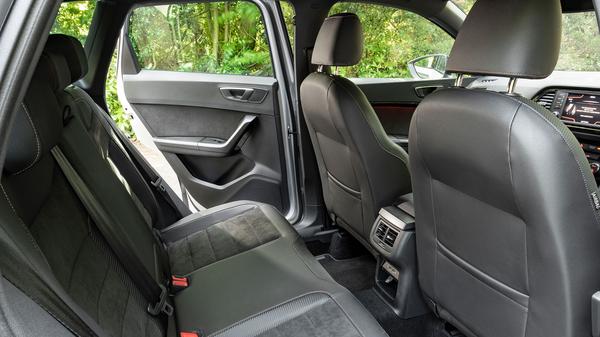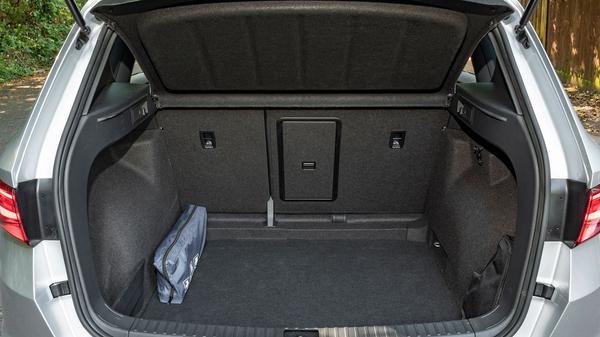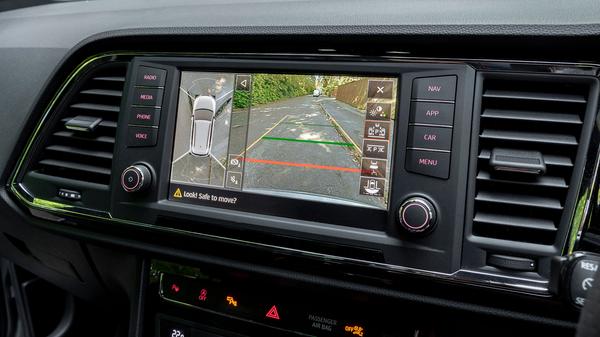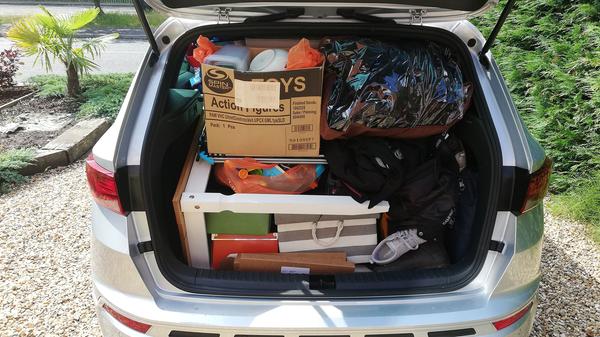 Our 'basic' Cupra comes with a list of luxuries that includes automatic air-conditioning, cruise control, automatic lights and wipers, keyless entry and go, front and rear proximity sensors, a 360-degree camera, a self-parking function, all-round LED lighting, metallic paint, branded puddle lights, fully digital instruments and a swanky 9.2-inch touchscreen infotainment system with full smartphone integration, sat-nav, DAB radio, voice control and a 10GB hard drive. For the vast majority of folk, that's more than enough to be getting on with.
And on the safety front, the Cupra (predictably) comes as well stocked as any other Ateca, with seven airbags, automatic emergency braking and a driver fatigue sensor, the same level of standard kit that helped the regular Ateca earn a five-star rating in Euro NCAP crash tests. As important as creature comforts and safety precautions are, though, the real day-to-day difference-maker with a family car is the amount of space and practicality on offer. And the Ateca does well here, too. There's lots of space in the back seats, easily enough for my two young ratbags to travel comfortably when stuffed into their bulky child seats, and a large 485-litre boot that's big enough to cope with as much kiddie-related clutter as I can throw at it. Indeed, the car has already had to cope with several family days out, a family weekend away, even a house move, and the car has coped impressively well with all of it. Granted, it doesn't have quite the cleverness or the versatility of the
Skoda Karoq
(which is about the same size and shares most of its mechanical bits with the Ateca), because it doesn't have quite as many extra little touches to help makes family life easier. But, while it's not the most practical car of its type in absolute terms, it's more than practical enough for me and my little brood. And besides, the
Karoq
doesn't come with a fire-breathing 300-horsepower engine…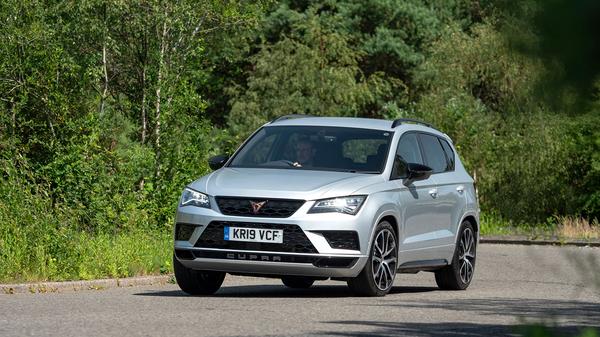 Month three: Putting the 'Sports' into Sports Utility Vehicle
Mileage - 3300
There's little argument that the Sports Utility Vehicle, or SUV as it's more commonly known, is all the rage at the moment. One look at the sales charts will show you that more and more buyers are turning to SUVs to provide them with the cocktail of style and practicality that they crave, and that such is the SUV's rate of growth, it won't be all that long before the fastest-growing sector of the car market becomes the most popular outright. But while lots of people evidently love SUVs, it seems there's a small hardcore of folk who really, really don't, especially the fast ones. These folk argue that the very concept of the SUV is something of a misnomer. After all, the very name infers sportiness, but while your average sporty car is low-slung, sleek and svelte, SUVs are all bulky bodywork and raised ride height. So, how can an SUV can be considered sporty when it has such a fundamentally unsporty design? Or so the argument goes… Well, to try and settle this argument, let's take our Cupra Ateca as a case study. This is a car that sits at the very sportiest end of the midsize SUV scale, and it certainly has the pace to match even the hottest of hot hatches, thanks to its 300 horsepower turbocharged petrol engine. The 0-62mph dash takes just 5.2 seconds, helped in no small part by four-wheel-drive traction and a fast-acting twin-clutch automatic gearbox, and the acceleration feels every bit as brutal when you're picking up speed on the move. That'll be the pace box checked, then. And out on the road, the Cupra also manages to deliver that slightly raw, edgy sensation that you associate with a hot hatch. Importantly, the ride stays comfortable, easily comfortable enough for those all-important family duties. But at the same time, the suspension has enough firmness that you feel plenty of the surface beneath you, and that gives you more of a feeling of connection with the road. In truth, the standard adaptive suspension – which varies its firmness depending on which driving mode you've selected – does feel like a little bit of a gimmick, because you have to really concentrate to detect any difference between modes, and ultimately, those differences don't really serve to enhance the driving experience all that much. On the other hand, though, it's a good thing that you get this mix of comfort and connection regardless of the mode you select. But here's the big question, given the nature of its design: does the Ateca handle like a sporty car should? Well, that much depends on your level of expectation. Let me explain.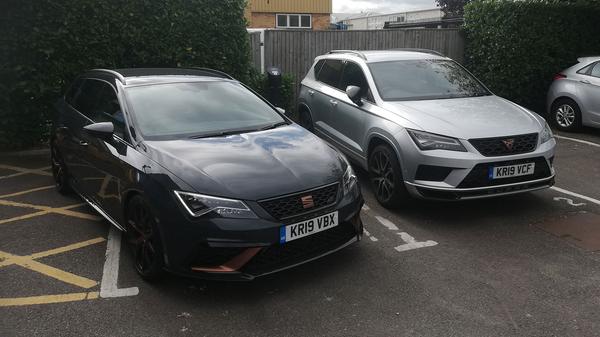 The car on the right is our beloved Ateca, while the car on the left is a Leon Cupra ST that we had in on test the other week. Now, mechanically speaking, these two cars are more or less the same; same chassis, same suspension hardware, same engine, same gearbox, same four-wheel drive system, same everything. Being the ST version of the Leon (or 'estate' to you and me), it even has a very similar amount of bodywork sitting over the back end. The only real difference, as you'll see from the picture, is that the Ateca is taller, and there's a greater distance between the tyres and the wheelarches. This being the case, I couldn't pass up the opportunity to drive both cars back-to-back to see how they compare.
And yes, the contrasts were stark. The Leon is really, really impressive, changing direction quickly, crisply and precisely, with mighty front-end grip, rock-solid body control and steering that's fast and feelsome. The Ateca, too, is really good, feeling very agile and accurate. However, it's also true that the Ateca's extra height means you can indeed feel the car's weight sloshing around more freely, meaning that the laws of physics have an easier time in wrestling the tyres away from the tarmac, so it feels neither quite as grippy, nor quite as tidy as the Leon. Already, I can hear the SUV haters carefully composing their catcalls of "I told you so", but before the cacophony commences, just consider this… Just because a car isn't as sporty and as hardcore as it can possibly be, does that automatically mean it's not sporty enough? After all, we've already observed that, judged in isolation, the Ateca's handling feels impressively agile and accurate, plenty agile and accurate enough for most drivers, I would argue. So, just because the SUV bodystyle makes some concession to style and practicality, and the setup of the car makes some concession to comfort, does that mean the whole car is completely unappealing? I'd say not, but the haters (a group that includes a fairly large number of fellow motoring journalists, shamefully) will never agree with me. "Why not just buy a hot hatch?", they'll continue to crow constantly. What they fail to realise is that, if people want to buy a hot hatch, then surely they'll buy a hot hatch. But the fact remains that, whether the haters like it or not, people like SUVs. Lots of people. And inevitably, some of those people will also like going fast. And some of those people are going to like the idea of a hot SUV rather than a hot hatch. They just are. And here is a car that ticks both those boxes, plus lots of other boxes besides, for a reasonably sensible price. It should be remembered that the haters have a problem with the whole concept of a fast SUV, rather than with the Cupra itself. And, once you've made your peace with that concept, you can't help but appreciate that the Cupra Ateca is actually a really impressive example of the genre, thanks to the excellent balance its strikes between fun, functionality and affordability.
Month four: Boxing clever with performance SUV rivals
Mileage – 3900
Last month we examined the whole concept of the performance SUV, and some people's slightly punchy attitude towards such cars. And we found that, once you'd accepted the general idea of a fast 4x4, our Cupra Ateca looks like a seriously impressive contender. But the question is, does the Cupra have what it takes to be the undisputed champion of the division? Tricky question, that. You see, performance SUVs come in all shapes and sizes – from titanic to teeny – and like with boxers, it's not fair to pit a heavyweight against a featherweight. When you look for fast SUV rivals that are a good match for the Cupra's middleweight size, there are very, very few challengers vying for the title. In fact, we can only think of one proper matchup, automatically making that car the number one contender to the Cupra. Unfortunately for the Cupra, however, that car happens to be an extremely talented prizefighter with a previously undefeated record. Ladies and gentlemen, in the red corner: the Porsche Macan.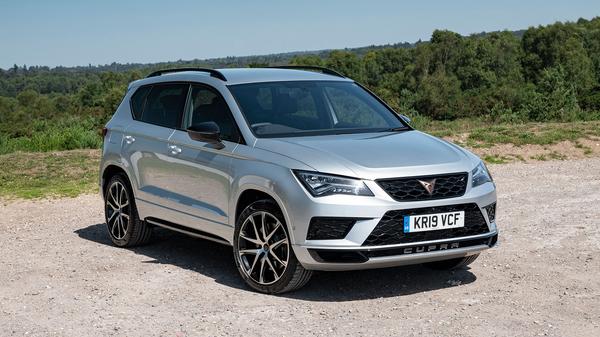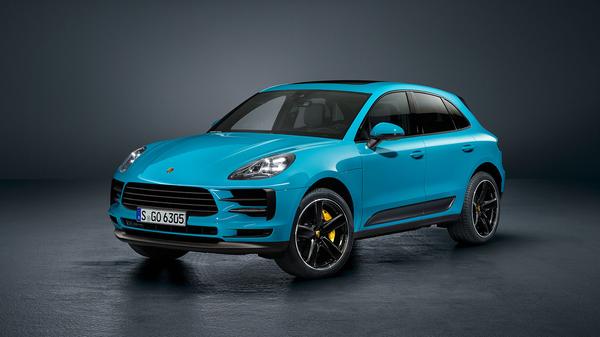 With that calibre of opponent, you could forgive the Ateca for throwing in the towel the second the bell rings, and using its 300 horsepower to make a speedy dash for the exit. However, there's no way the Cupra is going to stand for being made to look like a bum, so it's seconds out… ding ding!
As with any contest, the winner depends on the rules of the game. What exactly are the judges looking for, other than a good clean fight and no low blows? If it's to be a fight won and lost on technical ability, the bookies' favourite would have to be Porsche. After all, the brand has many years of sports car pedigree behind it, and that's evident in the Macan's superior footwork. Yes, the Cupra is fairly fleet footed around a set of bends, but when it comes to agility, poise and the ability to tie your opponent in dynamic knots, the Macan is definitely the more cultured technician of the pair. Round One to the Porsche. However, if the contest comes down to a middle-of-the-ring slugfest, you'd have to back the Ateca. Its 2.0-litre turbo engine is capable of delivering a 300 horsepower haymaker, and with the Porsche's power output back on a 'mere' 245 horsepower, the Cupra will always have a puncher's chance. (Yes, there are more powerful versions of the Macan, but these are too expensive to be considered rivals). Round Two, then, goes to Ateca. So, it's one to the boxer and one to the brawler. And so on to Round Three, which will be settled by which car is the superior pound-for-pound fighter. However, we're not talking weight classifications here; we're talking pound-for-pound in the financial sense. In the form we have it (completely basic spec, with no optional extras because it's still fabulously well-equipped without them), the Ateca costs £36,695. The most basic Macan costs £46,913. More than ten grand more. That's a difference of a mid-spec Dacia Sandero. While the Ateca is fabulously well-equipped, while the Macan is… well… less so. Having compared the two cars' list of standard equipment, and fiddled around with Porsche online configurator, I estimate you'd have to spend an extra three and a half grand on optional extras for your Macan to get anything like the level of kit that the Cupra gives you. That means the price difference now stands at the thick end of fourteen grand. And is it fourteen grand better in the corners? No it is not. That'll be the knockout blow, then, sending the Porsche crashing against the ropes, down to the canvas and out for the count. Champions don't stay champions through complacency, though, and with the immense popularity of SUVs, there will inevitably be more challengers to come in the fullness of time. Perhaps one of the smaller performance SUV offerings - cars like the Audi SQ2, BMW X2 M35i or Mercedes-AMG GLA 45 – could step up from the welterweight division to challenge. But as it stands, all these cars cost considerably more to own than the Cupra, despite being smaller, so you'd have to predict that the pound-for-pound result would be the same. Even judged in isolation, the Cupra Ateca is one heck of an impressive specimen. However, compare it to rivals of all kinds on pound-for-pound ability, and it looks just about ready for the Hall of Fame. *Figures correct at time of publication, but are subject to change over time.
Key specs:
-Model: Cupra Ateca 2.0 TSI 300 4Drive DSG
-List price: £36,695 -Price as tested: £36,695 -Engine/gearbox: 2.0-litre 4cyl turbo petrol, seven-speed twin-clutch automatic -Power: 300 horsepower -Top speed: 153mph -0-62mph: 5.2 seconds -Economy: 33.6-34.0mpg -CO2/BIK tax liability: 168g/km/34% -Boot space: 485 litres Extras fitted to our long-termer: None