Feature
The range explained… Ford
Don't know your Edge from your Ecosport? Then our guide will tell you everything you need to know about some of the UK's biggest-selling cars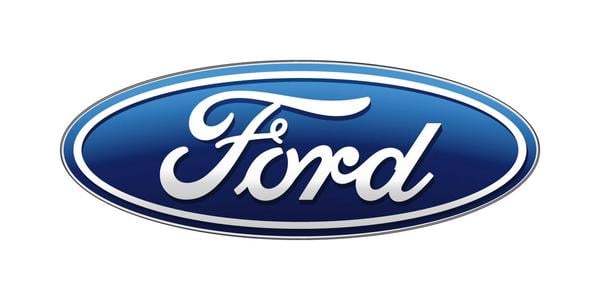 Ford
has some of the best-selling cars in the UK, but there are quite a lot of them. Here's our guide on how to tell your Focus from your Fiesta and your Mustang from your Mondeo.
Ford history
Ford
is one of the biggest names in global motoring, with a history that dates back to 1903 when it was founded in Michigan by one Henry Ford. That's him in the pictures. Today, the company sells cars across the world, bringing in billions of pounds each year.
Ford of Britain – based in Essex – dates back to 1909, and today runs three UK factories in Dagenham, Bridgend and Halewood, making engines and gearboxes, as well as a research and development facility in Dunton. It's been the UK's biggest selling car brand for more than 30 years.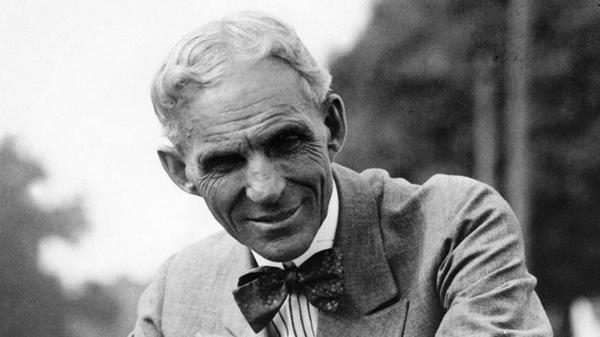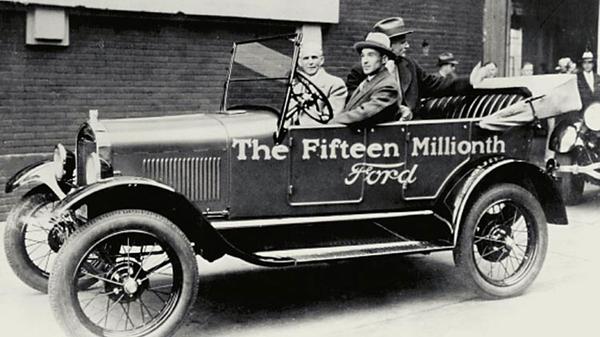 Small cars
So, let's take a look at the cars Ford makes today, starting with its
smallest cars
.
The
Ka+
is the smallest car in Ford's line-up, a budget supermini that offers plenty of space for not much money. If you want more space, the next step up is the
Fiesta
, a car that's been the best-selling one in Britain for many years. It comes in wide range of versions to suit different budgets, from a fuel-efficient runabout to a proper hot hatch in the form of the Fiesta ST. Need more space and a bit more style? Then the
Ecosport
could be up your street. It's Ford's smallest
SUV
, which means a higher driving position and some chunky styling. There's plenty of room for four inside, and a side-hinged boot that opens like a door.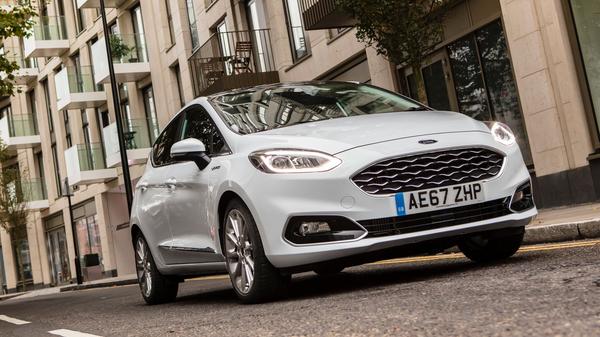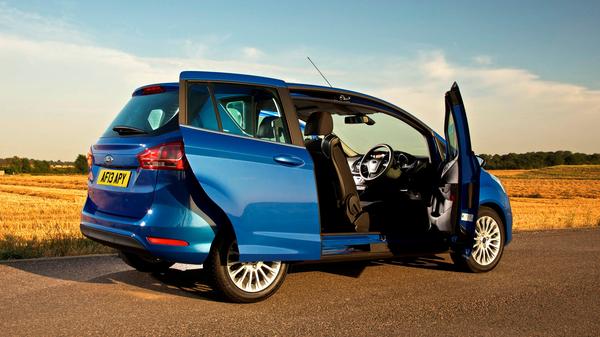 Bigger cars
Want something larger? Ford has you covered. Here are some of the bigger machines it offers.
We'll start with the
Focus
, another car that's a staple in the country's best-seller chart. It's a
hatchback
that's larger than the Fiesta and is also available as
an estate
, providing extra boot space. It's available in a range of trim levels to suit different needs and budgets, and engine choices are currently limited to traditional petrol and diesel offerings. For something with a touch more practicality, the
C-Max
is to the Focus as the B-Max is to the Fiesta, which mean's it's roughly the same size but taller to add extra interior space. The SUV choice in this size is the
Kuga
, which again brings a higher driving position and a bit more attitude in terms of design, as well as a wider choice of engines and trim levels.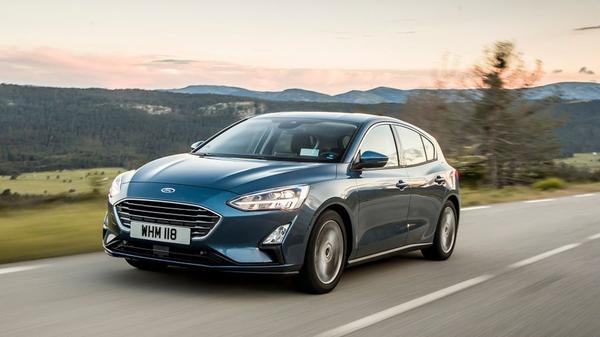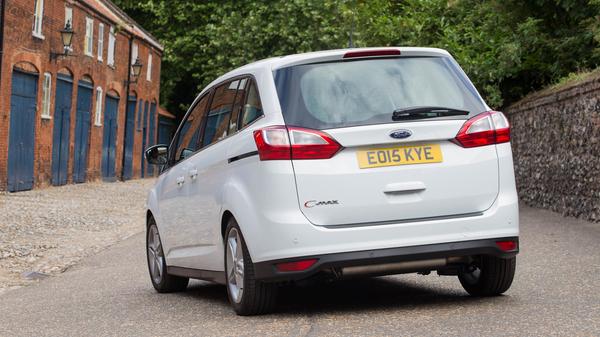 For a bigger car still, you could look at the
Mondeo
, which comes as
a saloon
, a five-door hatchback or as
an estate
. Once again there's a wide range of trim levels, and as well as petrol or diesel engines it can be ordered with a hybrid powertrain, mixing electric and petrol power together for improved fuel economy. Set on a big SUV? Then that'll be the
Edge
, which was first introduced in the USA and is now available here. It's got bold styling and plenty of space, as well as all-wheel drive if you need to venture off-road.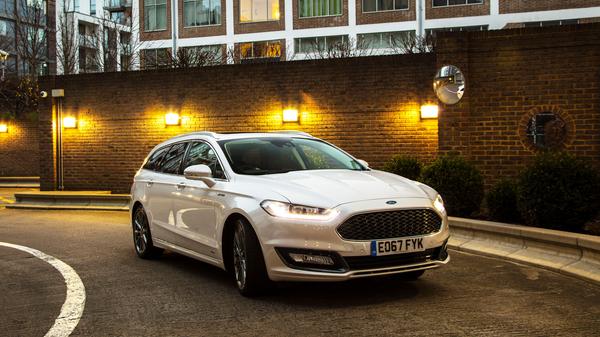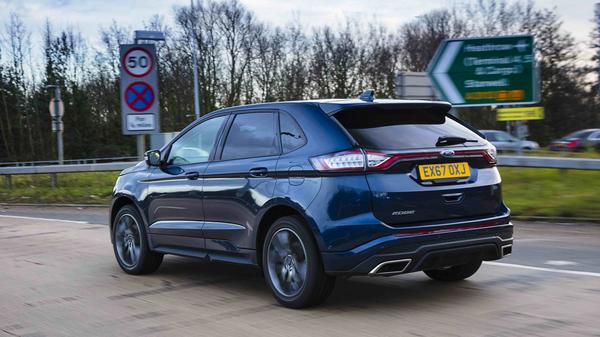 Big family?
If you've got a big family, you might want to check out a
seven-seat vehicle
, and Ford has four to offer. The
Grand C-Max
is basically an extended version of the five-seat C-Max, but with space for a third row of seats. The
S-Max
is an
MPV
that's a bit bigger than the C-Max and so has a bit more space, but still has a bit of zip behind the wheel. Or if you need yet more room, you could look at the larger
Galaxy. A left-field choice if you're after a seven-seater could be the
Tourneo Connect
, which is basically a small van with added windows and two rows of seats in the back for passengers. Ford offers other van-based passenger cars, too. The Tourneo Courier is a small one roughly the size of a Fiesta, while if you need (a lot) more space and seats, the Tourneo Custom offers up to nine chairs.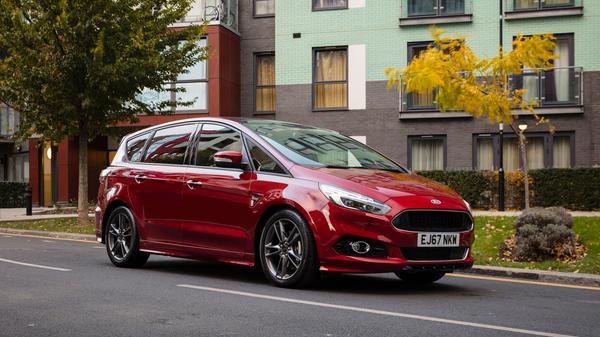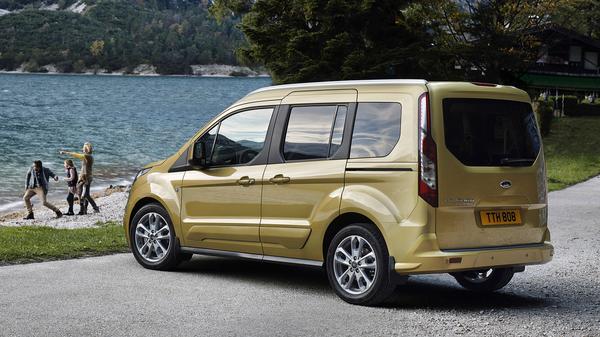 Performance models
If you're after action and excitement from your Ford, then you have performance versions of the Focus and the Fiesta, but you also have an American icon in the shape of the
Mustang
. This is a muscular
coupe
(or
convertible
) that you can have with a slightly sensible 2.3-litre Ecoboost engine, or a massive 5.0-litre V8, as is tradition in such vehicles. If that's still not enough, then how about the mighty Ford GT? Inspired by the racing car of the 1960s, it's a very, very expensive and super-exclusive supercar that, for now, you need to be invited to buy. It's so exclusive, in fact, that even we haven't managed to drive one.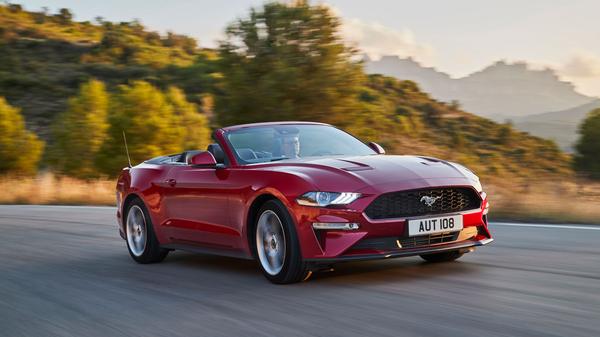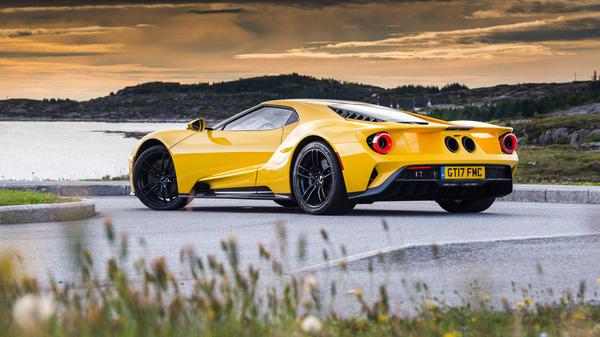 Ford Glossary
Confused by Ford's marketing-speak? Let us explain!
EasyFuel: A type of capless refuelling. Cars with EasyFuel don't require a cap to be unscrewed when refuelling; just open the filler door and insert the nozzle. Ecoboost: A type of turbocharged petrol engine designed to extract extra power while maintaining good fuel economy. FordPass: A smartphone app that lets you monitor various aspects of your car's status (when compatible), like whether it's locked or not, or how much fuel it has. You can also use it to talk to a Ford representative, book a service at a dealer or monitor finance payments, with plenty more features planned for the future. MyKey: A technology that lets you program certain restrictions into different keys for the same car. For example: got a new driver in the family? Set a speed limit restriction, or a maximum volume of the stereo, when they drive the car with their key. PowerShift: A type of automatic gearbox that uses two clutches to increase the speed of shifting while reducing fuel economy. Quickclear: Ford's heated windscreen, which uses ultra-thin filaments in the glass to clear ice, fog or mist far more quickly than with hot air. SYNC: Ford's infotainment system, the combination of features that includes the radio, sat-nav, phone connections and other information and entertainment features. It's usually controlled mainly through steering wheel-mounted controls or a touch-screen in the dashboard. The various evolutions of SYNC are illustrated by a number after the name.