Feature Choosing the best towcar
No matter what you want to tow, you'll be able to find the right car among the Caravan Club's recommended Towcars of the Year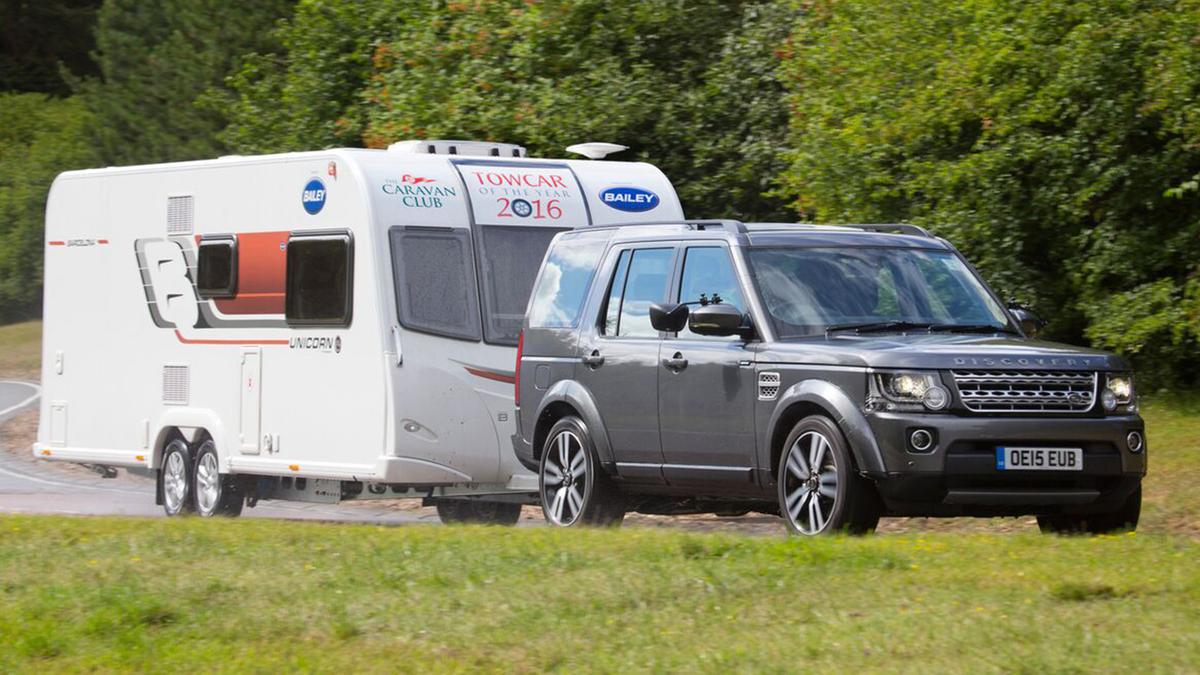 View gallery
First published: 23rd February 2016
It's never easy to choose a new towcar – especially when there are so many different things to tow – but fortunately help is at hand. Each year the Caravan Club gives out its Towcar of the Year awards; and, these are the 2016 Towcars of the year.

The 43 entrants were split into seven price classes and two weight categories, and they were judged not just on their abilities as towcars – with a test route that included tight and twisty 'country lanes', hill stops and starts, and reversing tests – but also on what the judges termed their 'caravanability'. That included everything from how easy it is to hook it up to whatever you're towing, and how much room there is inside for luggage.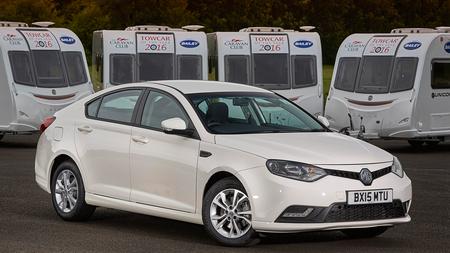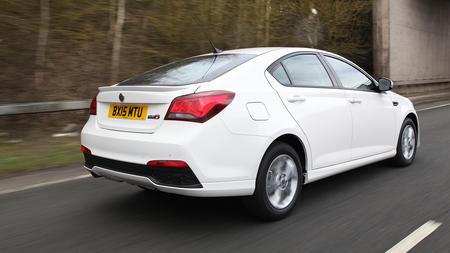 Vehicles priced under £17,500
Class winner: MG6 S DTI-TECH
This keenly-priced, front wheel drive MG surprised a few judges with its "more-than-capable" towing performance around the challenging test course. It boasts a generous 100kg noseweight limit and impressive boot space, while the judges noted that the hill start was "very good for a front wheel drive car".
Our experts rate the car's sharp handling and its good looks, but it's not all good news: the interior isn't great, and the refinement leaves quite a bit to be desired, while the running costs aren't quite as keen as the initial purchase price.
Expert review
|
Owner reviews
|
Find one in our classifieds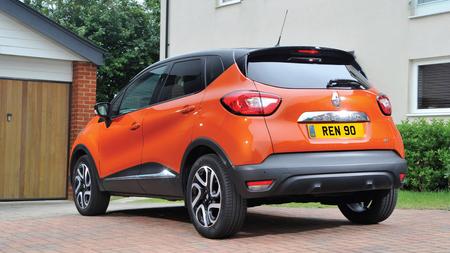 Vehicles priced £17,500 – £22,000
Class winner: Renault Captur Dynamique Nav dCi 110
The Captur completed the challenging hill route with ease and the judges said that it was good to see that "lightweight, economical cars can make great towcars!" The boot offered easy access and generous storage space, with the double-height boot space welcomed as a particularly good idea in such a small car.
The Captur has long been one of our favourite small SUVs, and our experts are big fans of its spacious interior and good drive. Buyers will also appreciate the many opportunities to personalise their car and the low running costs.
Expert review
|
Owner reviews
|
Find one in our classifieds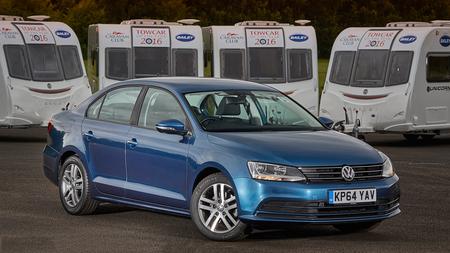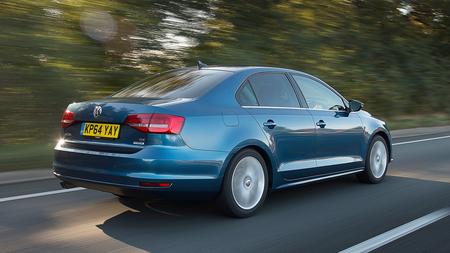 Vehicles priced £22,000 – £26,000
Class winner: Volkswagen Jetta SE 2.0-litre TDI BlueMotion Technology 150 PS DSG
After being crowned overall champion in 2012 and 2013, it was perhaps no surprise that the Jetta SE took a class win this year. The judges were particularly impressed with the Jetta's boot capacity – it's a saloon in a class where hatchbacks are the norm – but they also liked the great visibility that made reversing so easy, as well as complimenting the car on its handling.
In all honesty, our experts aren't quite as impressed with the Jetta – although they too recognise how much space there is on board for people and passengers – as there are a few too many areas in which it's a little disappointing. The quality of the interior, for example, doesn't match that of other VWs, while it's not as good to drive as other, more modern VWs.
Expert review
|
Owner reviews
|
Find one in our classifieds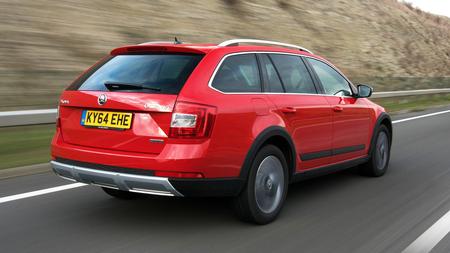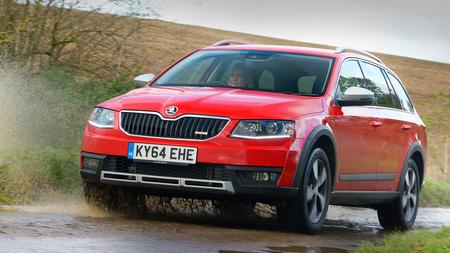 Vehicles priced £26,000 – £30,000
Class winner: Skoda Octavia Estate Scout 2.0 TDI 150PS 4x4
"This would make a fantastic vehicle for a caravanning family," said the judges. "It boasts loads of boot space and legroom." Beyond that, the Octavia also impressed the judges with its cavernous luggage-carrying credentials and rock-solid stability. It was a great all-round performer, and the judges also warmed to the car's strong engine and well-matched gearbox.
Our experts have also long been fans of the family-friendly Octavia, and especially its huge – and easy-to-use – boot. The basic Octavia is a fine drive, but the beauty of this four-wheel drive version is that not only does it bring welcome extra traction, it also gets a more sophisticated suspension that gives an even more comfortable ride.
Expert review
|
Owner reviews
|
Find one in our classifieds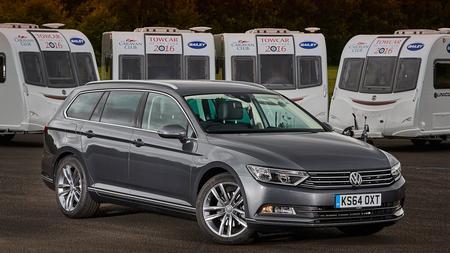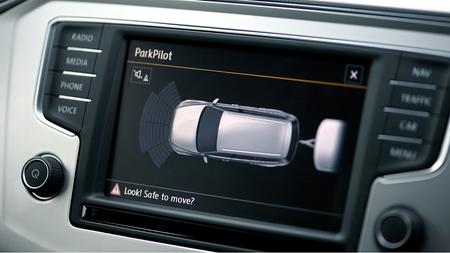 Vehicles priced £30,000 – £40,000
Class winner: Volkswagen Passat Estate GT 2.0-litre TDI SCR 190 PS DSG
With a capacious boot, a 90kg noseweight and a 100kg roof load limit, the Passat put in an exceedingly strong showing. The caravanning judges said that the drive was "very comfortable", and also complimented the car on its cavernous boot.
As an aside, it's worth mentioning that Volkswagen also took home the 'Judges Award for Innovation', for its excellent 'Trailer Assist' feature, which allows you to reverse the car and trailer using only the door mirror controls and the accelerator pedal.
Our experts, too, are big fans of VW's biggest estate car, with its subtly elegant good looks clothing a genuinely spacious interior that's beautifully assembled from high-quality materials. The way it drives is equally family-friendly, with a focus on comfort and refinement, as well as offering a fine range of engines and surprisingly low running costs.
Expert review
|
Owner reviews
|
Find one in our classifieds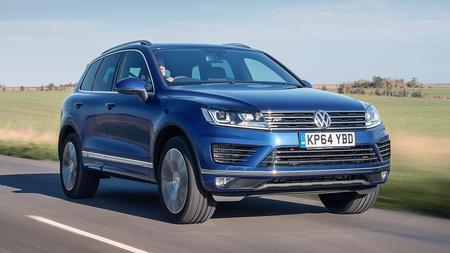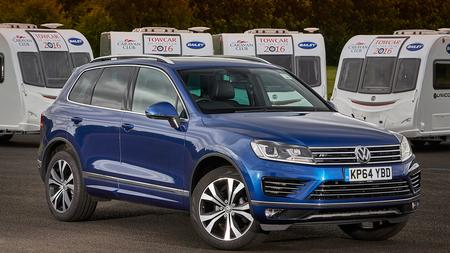 Vehicles priced £40,000 - £50,000
Class winner: Volkswagen Touareg R-Line 3.0-litre V6 TDI 262 PS 4Motion
The Touareg impressed the 'caravanability' judges, with its noseweight limit of 140kg and powerful 3.0-litre engine. Indeed, the judges called it the 'Oliver' of towcars, as it just kept asking for 'more", and they also appreciated the excellent traction from its four-wheel drive system.
Our experts warn that the R-Line model that Caravan Club testers drove has lower, sportier suspension that gives a firmer ride – indeed, overall, the Touareg isn't the best car to drive in its class – but there's no question that it's up with the very best when it comes to space and practicality; and, it's also a bit cheaper to buy than many similarly sized SUVs with more premium badges.
Expert review
|
Owner reviews
|
Find one in our classifieds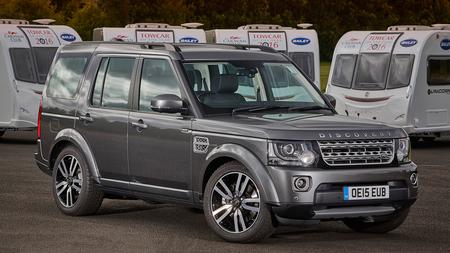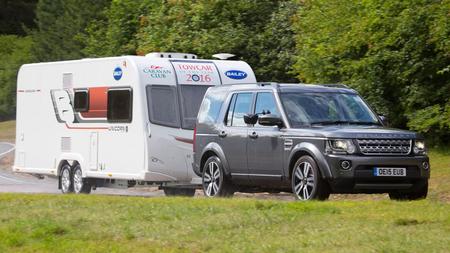 Vehicles priced over £50,000
Class winner: Land Rover Discovery HSE LUX.
Also voted category winner of All-Wheel Drive Over 1800kg and overall Towcar of the Year 2016
The Land Rover Discovery completed this test with ease, landing a class win, a category win and the overall Towcar of the Year Award. The judges said it had 'rock-solid stability', great all-round visibility and a colossal amount of luggage space. With a generous 150kg noseweight limit, self-levelling and height-adjustable suspension and a full-size spare wheel, the Discovery is well deserving of this title.
The judges also appreciated the car's superb performance on the hill start, and the fact that it is available with a handy TowAssist guidance system.
As far as our experts are concerned, the Discovery is one of the best big 4x4s, with all the practicality and versatility that any family could ever need. It's also comfortable and luxurious on the road, as well as being pretty unstoppable off-road. Granted, it's not cheap, but it's worth the money; and, if it were a little stronger on reliability and safety, it might even be perfect.
Expert review
|
Owner reviews
|
Find one in our classifieds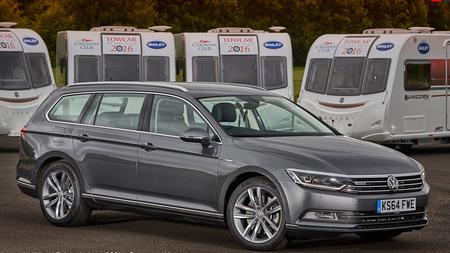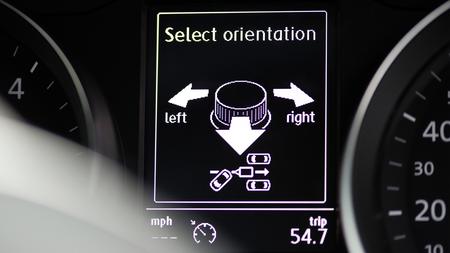 All-Wheel Drive Under 1,800kg
Winner Volkswagen Passat Estate GT 2.0-litre Bi-TDI SCR 240 PS 4MOTION
The Passat added a second award to its trophy cabinet when this 4Motion model also picked up an award, to add to the prize that the TDi 190 won in the £30,000 – £40,000 class. The judges appreciated all the same qualities that secured the award for two-wheel drive model, but they added that, on this model, the towing performance and traction of the Passat 4Motion were 'faultless'; and, the boot consumed all of their typical caravanning gear, too.
Volkswagen also took the Judges' Award for Innovation for its fantastic 'Trailer Assist' system, which allows the driver to reverse the car and trailer into position by simply adjusting the door mirror control and operating the throttle.
Expert review
|
Owner reviews
|
Find one in our classifieds
Interested in buying a Land Rover Discovery 4?