Feature
Charley Boorman interview: "All the hairy bits are the bits people want to watch"
Ahead of his appearance at the Silverstone Classic, racing against other celebrities, Charley Boorman chats to Auto Trader about his many adventures, his love of bikes, and how it all began.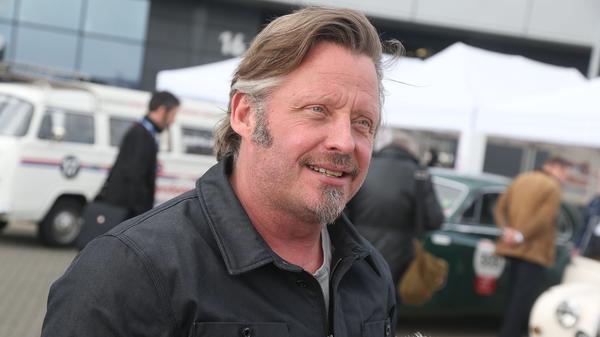 It's safe to say that Charley Boorman loves adventures. The TV presenter, travel writer, motorbike enthusiast and actor has been on his fair share over the years, from waking up in a tent in the middle of Mongolia, to riding 450km with two broken hands in the Dakar rally, heading for a cliff edge in a 4x4, and getting stuck at sea for six and a half days in a storm off the coast of East Timor.
It all started back in 2004, when he filmed The Long Way Round with Ewan McGregor, and since then he's done the Race to Dakar, Long Way Down, By Any Means, Right to the Edge, World's Most Dangerous Roads: Alaska, Charley Boorman's Extreme Frontiers, and Charley Boorman's USA Adventure. That's enough to keep anyone busy. Of all the many places he's been and the many adventures he's had, he told us about his single favourite moment. Towards the end of the Long Way Round, his first show, Ewan McGregor and he were riding over a bridge into New York, he told us: "We could see the Statue of Liberty and where we were going to finish. I remember riding across the bridge, I looked at Ewan with tears in my eyes, and he was blubbing away, and he shouted over at me, 'Charley, we rode here. From home!' "Four and a half months before, we'd left London, and there we were, riding into New York. Other than a train under the Channel, and a little flight, we had ridden the whole way. We had a whole convoy of Harleys behind us, about 200 following us, and it was awesome." It's not all been plain sailing, though. During filming of By Any Means, Boorman took a boat from East Timor to Darwin in Australia. "It was supposed to take three and a half days, but it took six and a half. We ended up in a huge storm with 15-metre swells. It was brutal. I really did think that was it. We were doing one knot an hour, and we were 200 miles from any land. But when we finally got through it, it was just superb. The feeling of getting to Australia and stepping off that boat was extraordinary. We got horribly drunk afterwards." Most of the hairy bits naturally made it into his various shows, as they're the bits people want to watch. "What's bad for me is usually good for the show," he told us, "and what's good for me is usually bad for the show." However, there was one occasion driving up the Sani Pass in South Africa up to Lesotho that wasn't on camera.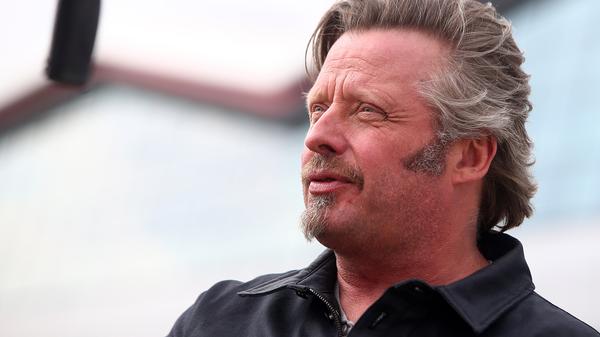 "We did the pass in winter and people just don't realise how cold it is. Everyone thinks of Africa with lions and hot plains, but there's snow drifts and freezing cold up there. I couldn't get my bike up because it was so cold. We were in a 4x4 with the cameraman and hit a sheet of black ice. The wheels were spinning and we were shooting back towards a hairpin with no barriers. I opened the door thinking, 'I'm going to have to jump', but the cameraman couldn't get out of the back as there were no doors. Somehow the car slipped into the ditch and we managed to stop it, but we thought that was it. And it was so unexpected.
"If you do extreme sports, you take calculated risks. You set things up so if something does go wrong, there's something there to help you, but that was totally unexpected. Fair play to the driver." And he's not finished adventuring yet. While plans for his Darien Gap TV show had to be put on hold for a while after his horrific motorbike accident last – in which a Mercedes clipped the Triumph he was riding in Portugal – they're definitely still in the pipeline. "I think I'm 80% there now. By August/September, I should be fully recovered. I think I'll always have a limp, and I'll probably have to have an operation on my right ankle at some stage. But, Darien Gap is on the cards. It's just a matter of how I'm feeling. I don't want to pull the trigger too early and mess it up for everyone else." After that, Boorman has an endless list of places he wants to explore. The Middle East, China, South America, North America… "There's a lot."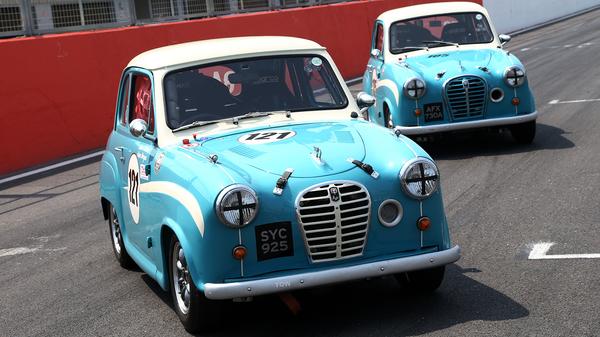 Bikes bikes bikes
Boorman is, of course, known for his love of motorbikes, and that love started early, thanks to his friend Jason Connery (Sean Connery's son), who he used to ride around with on a little monkey bike, and his father. When his father, filmmaker John Boorman was making Deliverance, he used the classic parenting trick of bribery.
"When I was about six or seven, my father said, 'if you sit on that sofa with that bloke I'll give you a tricycle'. Sounds dodgy but I really wanted the tricycle, so I did it. The bloke turned out to be Jon Voight. Dad got the cameraman to hold up the tricycle behind the camera so I'd stare at it. Maybe giving me that tricycle kicked off something in my mind. It was a really nice tricycle… cherry red, and on the front mudguard it had yellow flames. It was pretty cool." Skip forward a few decades and Boorman now has 14 bikes – one for every mood. He's got the new Triumph T120, which was done up by Down and Out Café Racers, and a few that he's tinkering with himself in various stages. "I've got one bike I've taken the engine out of. I did it in a systematic way to learn how to get it back in. However, a year ago, I forgot what my processes were, so the whole thing has been made slightly more complicated. I've got a bucket of nuts and bolts and have no idea what to do with them. Lesson learned." Boorman has never disliked any bike he's owned, but has a list going into the hundreds as to what he'd like next. "There's the obvious ones, including the new Ducati Panigale, the MotoGP-spec one. I'm hoping someone will find it in their heart to buy it for me. But, there are lots of bikes I'd love." He's especially excited about the retro phase the bike industry is going through at the moment. "The big names are building scramblers and café racers and retro-looking stuff, and it's huge. I'm involved in a restaurant in Shoreditch called The Bike Shed. It's a bit like Soho House but with super trendy cool motorcycles, and there's a barbers and a cool apparel shop, and it's all very retro, too." But it's not just bikes, Boorman loves his cars as well. An all-round petrolhead, he's currently driving a Range Rover – "It's the most awesome car" – and has owned lots of posh vans in the past. "I had a Mercedes Viano, which I loved. I could put all my motorbikes in there and go dirt-biking, then put the seats back and it was a posh car again." And, when he was younger, he had a Peugeot 205 GTi, which had an unfortunate dip in the Thames. Sadly, he doesn't quite have the space for 14 cars, though. "If I had the space, I'd be on it. In this country we're very lucky because the second-hand market for bikes and cars is so strong and so reasonable that you can, for £35,000, pick up a Bentley or a Rolls-Royce or a Subaru Impreza. You name it and you can pick it up and have the most incredible car." • Charley is competing at the Silverstone Classic this weekend, when he'll be racing an Austin A35 against a grid of celebrities including Olympic cycling champion Jason Kenny, who we
interviewed on Monday
.