News
Buy Prince Harry's Audi on Auto Trader
The sporty RS6 has just under 4,500 miles on the clock, and has been owned by Prince Harry for a year.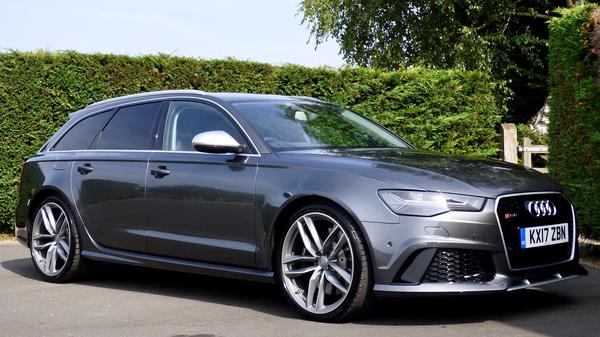 Prince Harry has only owned the Audi RS6 for a year
Harry drove Meghan Markle to Pippa Middleton's wedding reception in it
Just under 4,500 miles on the clock
Have you ever wondered what it would be like to be a royal? Well, you can get a small (very small) taste of the lifestyle by
buying Prince Harry's Audi RS6 on Auto Trader.
The RS6 is one of the fastest estate cars out there, and it can be yours for a cool £71,900. The luxury car was used by Harry to transport Meghan Markle on the way to Pippa Middleton's wedding reception in Bucklebury in May last year. With just under 4,500 miles on the clock, it's obviously seen a few other adventures, but the excellent condition is a testament to one special previous owner who must have excellent taste and good sense. The Audi RS6 4.0 Avant Tiptronic Quattro 5dr is the sportiest in its range and has been packed with £11,330 of hand-picked extras, such as a panoramic sunroof and, perhaps understandably, privacy glass. Heated front and rear seats allows royals riding in the back to enjoy the same comforts as those who've called 'shotgun', and the sports exhaust offers a fitting audio track for those who mistake the car's high-performance hidden under its subtle exterior. No corgi hairs have been found on the honeycomb-stitched valcona leather interiors.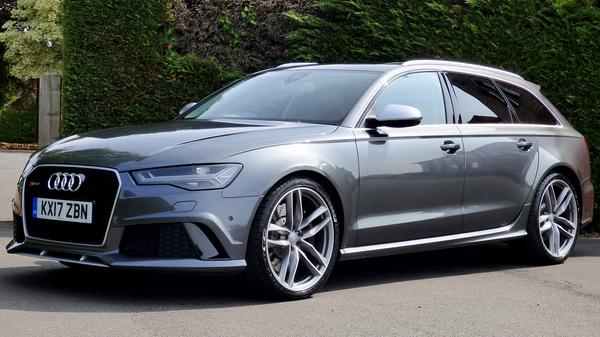 You might think the Audi RS6 looks pretty normal, but it is anything but. If you long for supercar pace, but you can't make do with two seats and a tiny boot,
the Audi RS6 could well be the car for you.
It may be a sensible executive estate with five seats and an enormous loadbay, but the performance it provides is anything but sensible.
Erin Baker, Auto Trader's editorial director, comments: "This is a smashing car perfectly suited to any aspiring Royal. The Audi RS6 Avant is one of the fastest estate cars on the market doing 0 to 60 in 3.9 seconds, and it has a roaring exhaust to excite any petrolhead." "The car boasts a 17 reg and low mileage, so it begs the questions why is the Prince selling so soon? Maybe he's on the market for a bigger family car, in which case we'd recommend a
Skoda Superb
, which won the best family car in our recent
New Car Awards
, or maybe he's after an
electric car
, having driven Meghan away after their wedding in an electric Jag?."
Check out the full advert, after you've had a quick check under the sofa for some spare change.