News
Hugh Grant's Ferrari Sold on Auto Trader
If you like fast cars and famous actors, this is a match made in heaven - Hugh Grant's Ferrari California is up for grabs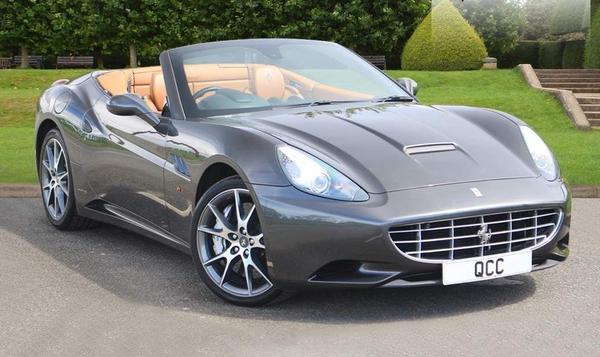 Words by: Auto Trader
Last updated on 21 July 2021 | 0 min read
Lovers of rom-coms and fast cars had the opportunity of a lifetime when Hugh Grant's Ferrari California went up for sale on Auto Trader in June 2021.
The supercar was bought by the star as a 50th birthday present to himself for a whopping £143,000, but was listed for a sweet £79,950.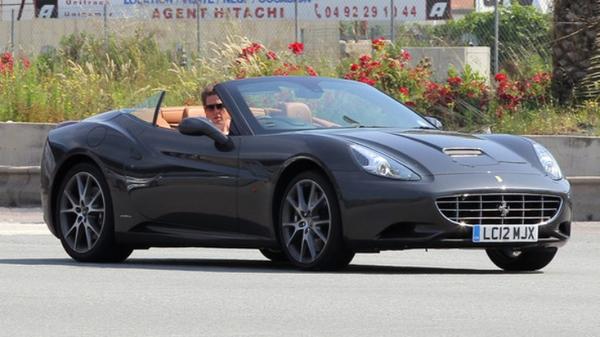 Hugh Grant driving the Ferrari
Known for playing the bumbling yet endearing love interest in Hollywood films, Hugh Grant has shown a different side to himself with his love of fast and flashy motors. This 2012 California had just 27,000 miles on the clock and was driven for just over a year by the star, before he swapped to a different model.
Hugh stated he loved the 'bang' noise of changing gears in this Ferrari, so it's no surprise it can reach speeds of up to 193 mph and achieves the 0 – 62 mph sprint in just 3.8 seconds. If it comes back on the market, and you feel like treating yourself to something smooth and stylish, this could be the one for you – indeed, it could be a love story as good as Love Actually.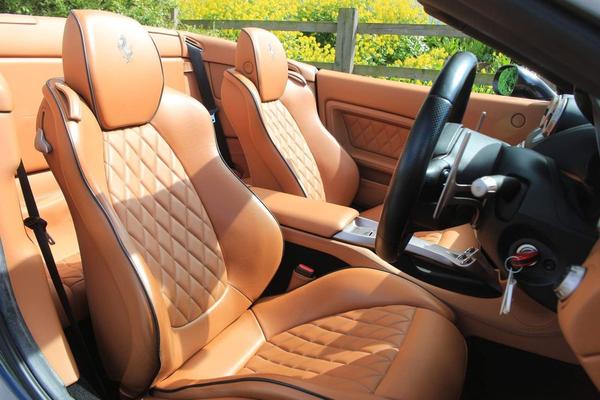 Diamond stitched leather seats
No expense was spared on the sports car, boasting a folding metal roof, diamond stitched leather seats and 19-inch diamond-cut alloy wheels. It is finished in prestigious gunmetal grey, with bright orange Ferrari embroidered interior. For those who love the feel of the road, it also features Maganride dampers, allowing you to soften or firm up the California's ride. It also hosts an exterior sports grille, high power hi-fi system and heated seats enhanced with memory foam – how luxurious!