Expert Review
Volvo XC40 SUV (2017 - ) review
The Volvo XC40 is a compact SUV that's big on style and innovation. Read our expert review to find out whether it's a match for the class best.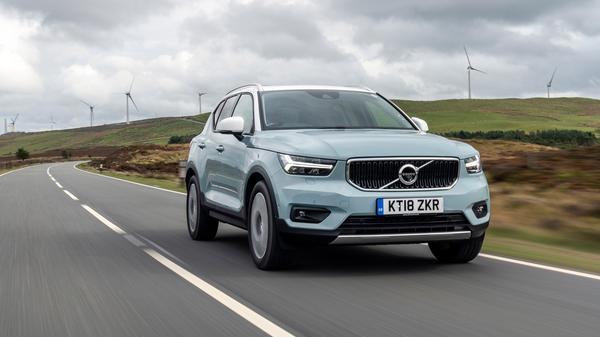 The Auto Trader expert verdict:
Available new from £26,485
The Volvo XC40 is one of the most appealing compact SUVs we can think of, thanks to a practical cabin full of clever features, exemplary safety credentials and wealth of standard equipment. It's far from cheap, but neither are the XC40's key rivals and it's worthy match for any of them. Read our long-term review to find out what the hybrid version of the Volvo XC40 is actually like to live with!
Reasons to buy:
Smart, practical cabin
Well equipped
Lots of advanced safety kit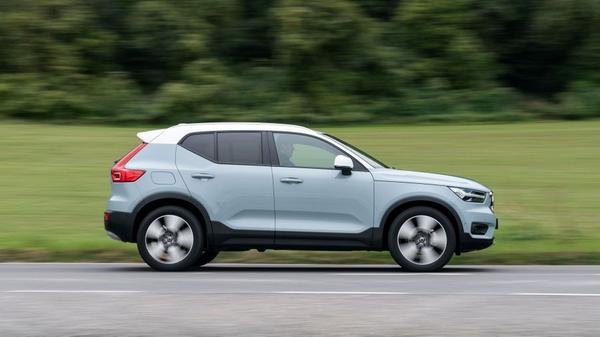 Running costs for a Volvo XC40
The XC40 costs more than many compact SUVs, but its prices are in line with those of close rivals such as the
Audi Q3
,
BMW X1
and
Range Rover Evoque
. Residual values are expected to be very strong, which contributes to competitive finance deals. Running costs are average for the class. The diesel engines are efficient, while the higher-powered petrol models have quite a thirst for fuel. The same can be said of equivalent rival SUVs, however. The
T5 Twin Engine plug-in hybrid
model offers incredibly low (sub-50 g/km) CO2 emissions figures and 100+mpg, although in our experience with one on
long-term test
you may not necessarily see anything close to the latter unless you stick to short journeys. The hybrid also costs a lot more than the diesel and petrol models. Pricier still will be the XC40 Recharge – a zero-emissions pure electric version that is due on sale in late 2020.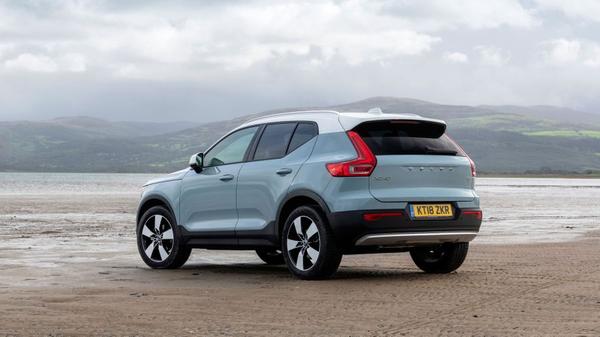 Reliability of a Volvo XC40
Volvo has a reputation for building sturdy, dependable cars but the truth is that it doesn't have an especially good reliability record as a brand, according to various reliability and customer satisfaction surveys. While Volvo does tend to finish above rivals such as Audi, BMW and Mercedes-Benz in these, Honda and Lexus generally perform much better. Warranty cover – at three years or 60,000 miles – is on a par with the XC40's key rivals but also merely average. There are currently only a handful of owner reviews of the XC40 on Auto Trader, and these are largely positive.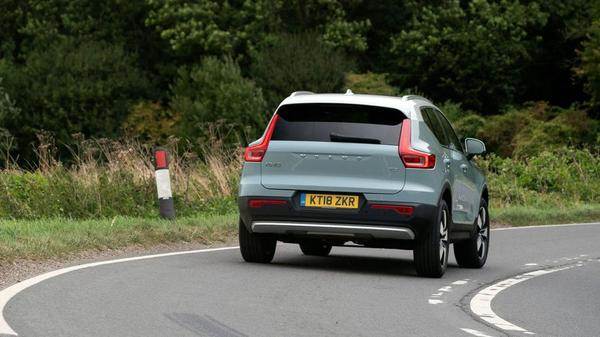 Safety for a Volvo XC40
The XC40 is one of the safest compact SUVs around, and comes packed with the kind of safety innovations you'd expect of a Volvo. Standard
safety
features include an automatic braking system that can help to avoid – or mitigate – collisions with other vehicles, pedestrians, cyclists and large animals. There's also technology that uses the car's steering and brakes to help prevent you veering off the road unintentionally, as well as front seats that are specially designed to reduce spinal injuries if your car leaves the road and lands heavily. On top of that is a system that automatically steers the car back into your lane should you drift out of it, an automatic braking function that steps in if it detects that a collision with an oncoming car is imminent. Options include an advanced cruise control that steers the car to keep you centred in your lane on the motorway, a blind spot information system that can help steer you away from danger and a rear collision mitigation system that activates the hazard warning lights and pre-tightens the seat belts if it detects an imminent collision. Little surprise that the XC40 achieved the maximum five-star rating when tested by Euro NCAP in 2017.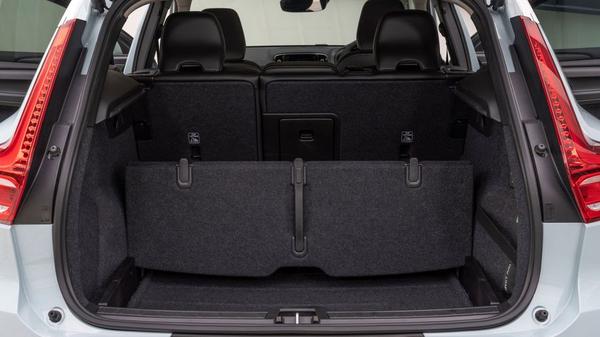 How comfortable is the Volvo XC40
The XC40's cabin is practical and comfortable, without being class-leading in either respect. Headroom and legroom is good for four adults, although the rising side window line means that smaller children might struggle to see out of the rear side windows. The boot is a good size and it's particularly well thought out. All models feature a boot floor that can be folded in half to stop smaller items rolling around. The load space is well shaped, too, while the boot opening is wide and the floor is flat when the rear seats are folded. Although it's not as cosseting as Volvo's larger cars, the XC40 treats those on board to decent comfort, while the driver benefits from a good driving position. The dashboard is dominated by a large touch-screen that's easy to use once you get the hang of it, while the materials are solid and mostly very appealing, if not quite as classy as some rivals' in places. Volvo pushes the XC40's credentials as a city car and its commanding driving position helps on busy streets, and when parking. Ride comfort is generally good; R-Design models have sportier suspension that's a bit firmer, but it's a decent trade-off for a slightly more agile feel overall.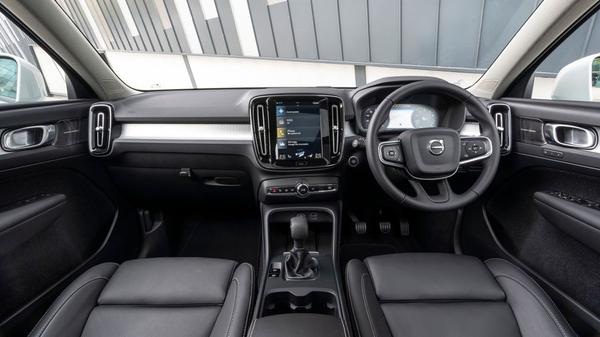 Features of the Volvo XC40
The XC40 is far from cheap, but you get a lot of kit for your money. The entry-level model is anything but basic, with standard equipment that includes LED headlights, cruise control, keyless entry, automatic headlights and wipers, satellite navigation, rear parking sensors and a built-in internet connection. Higher trim levels add party-vinyl, leather or part-leather trim and a range of cosmetic upgrades, and allow you to give your XC40 a sportier or more luxurious character.
Apple CarPlay and Android Auto
integration is a cost option across the range.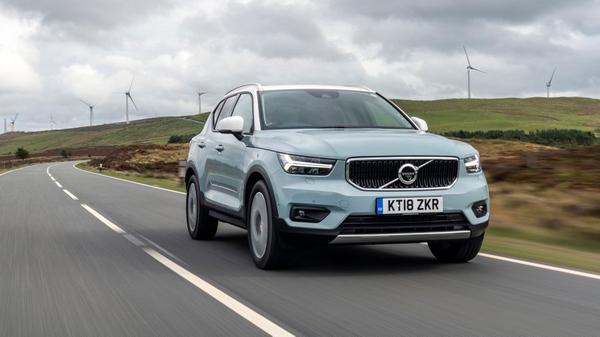 Power for a Volvo XC40
The XC40 is available with petrol, diesel or hybrid power for now, with a pure electric model (the XC40 Recharge) due in late 2020. The T2, T3, T4 and T5 petrol options offer increasing levels of power, ranging from a very modest 129 horsepower all the way up to a much more substantial 247 horsepower. Performance varies between adequate (T2) and hot-hatch quick (T5). An automatic gearbox is an option for the T3 and standard for the T4 and T5, while four-wheel drive is standard for the T5 and optional for the T4. Both diesel engines – the D3 and D4 – are strong enough but don't give you the punch of the higher-powered petrol models. While the D3 is available with a manual or automatic gearbox and front- or four-wheel drive, the D4 comes in four-wheel drive auto form only. Although it costs more than the highest-powered petrol version, the T5 Twin Engine plug-in hybrid model (which combines a petrol engine with an electric motor) isn't as quick or powerful. It's usefully nippy nonetheless and comes with four-wheel drive and an automatic gearbox as standard.