Expert Review
Volvo XC40 plug-in hybrid SUV (2020 - ) review
The Volvo XC40 is already an attractive and stylish player in the compact SUV sector, the hybrid version combining that with tax-friendly running costs and viable electric driving round town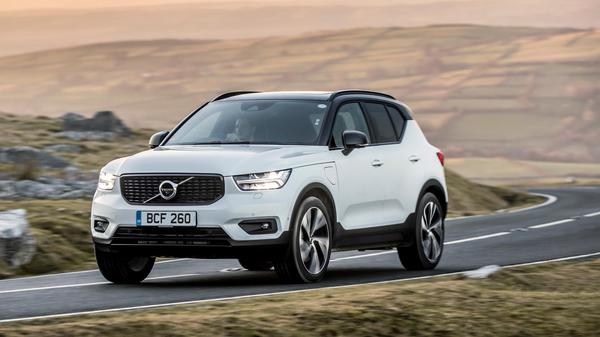 The Auto Trader expert verdict:
Available new from £26,535
The small SUV sector is one of the hottest in the new car market and packed with talented players. The Volvo XC40 is among the more appealing too, thanks to its stylish design inside and out, quality feel and – here – plug-in hybrid running costs. It's not the cheapest of its type but you arguably get what you pay for.
Reasons to buy:
Looks great inside and out
Packed with tech
Hybrid running costs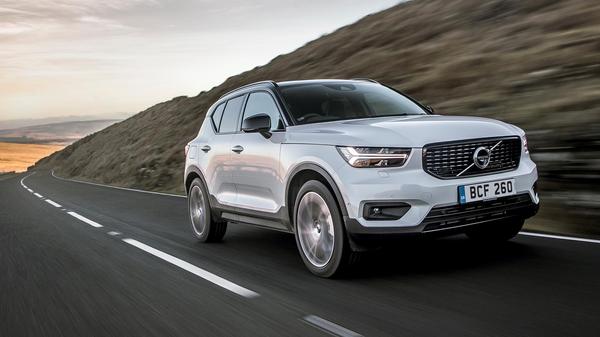 Running costs for a Volvo XC40
Calculating costs for a
hybrid
version of an existing model against its more conventional petrol or diesel equivalents isn't as straightforward as comparing the list price. It'll still likely be the first thing you look at, though, and the fact the Recharge Plug-in Hybrid is only available in the fancier trim levels immediately makes it look expensive than the regular
Volvo XC40
. Like-for-like against an equivalent petrol or diesel model of comparable spec it's at least 10 per cent more in list price terms, a figure reflected in
monthly finance packages
. Of course, a hybrid appeals for other reasons, including the promise of significantly reduced fuel costs. Whether or not you'll realise the claimed three-digit mpg figure very much depends how you use your XC40 hybrid, though. Plug it in every night, do short town journeys within the official 28-mile range and you'll rarely visit a filling station. Use it for longer runs, however, and the fuel consumption drops to not much better than a regular petrol or diesel. For more on this check out our
long-term test
. For
company drivers
, though, the case for the hybrid is close to no-brainer, given
Benefit In Kind
costs are less than half those of petrol or diesel versions, saving you a packet in tax every month. You also save a chunk at point of purchase thanks to
favourable VED or 'road tax' rates
set to encourage take-up of hybrids.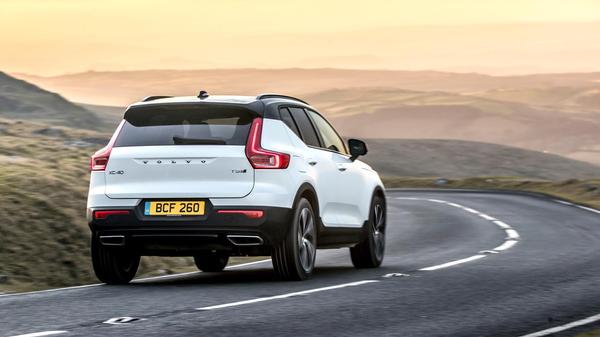 Reliability of a Volvo XC40
Volvo has a dependable image as a brand and is ahead of rivals like Audi, Volkswagen, Mercedes and BMW in the manufacturer rankings for the JD Power Vehicle Dependability Study. It lags behind the likes of Peugeot and Vauxhall – both of whom offer rival hybrid SUV products – but is at the right end of the table and
owner reviews
on our site indicate satisfied customers.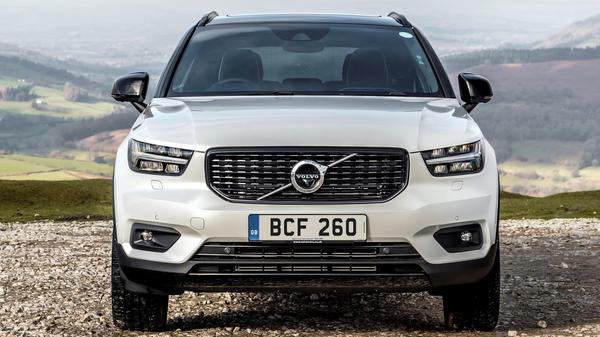 Safety for a Volvo XC40
Volvo has always had a strong reputation for
safety
and the roll-call of systems you see every time you fire it up is a reminder of just how much tech there is looking out for you. Automatic emergency braking is expected in a car of this nature but Volvo's system is more sophisticated than most and able to react to hazards of all types, whether they're on two feet, two wheels or four legs. You're perhaps unlikely to encounter the latter on your average suburban commute but if you live in an area where deer are a regular night time hazard that could be something you come to appreciate. The XC40 also uses cameras and sensors to initiate steering interventions should you drift out into the middle of the road and path of oncoming traffic or appear to be veering into the verge. Options to expand further on this with rear traffic alert (useful, given the huge rear blindspots) are also there.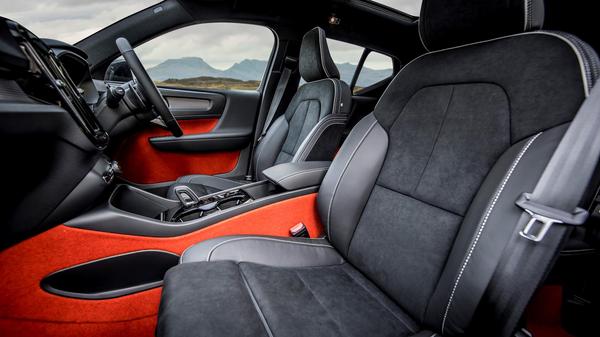 How comfortable is the Volvo XC40
Comfort is another area where Volvos typically score well and the XC40 is no exception. The seats are firm but supportive and the tall, upright stance of the car means head- and legroom are also strong front and back. Anyone sitting in the central rear seat will struggle with the intrusive raised floor in the middle, though. The clean, Scandinavian design is also refreshing and puts you in a good mood, likewise the ergonomics. Forward visibility around the front door pillars is also a lot better than many rivals too, which takes stress out of town driving. Boot space is decent but hybrid models don't get the option of the flexible floor system you can have on regular versions. Hybrid XC40s are available in two trims, based around the luxurious Inscription or sportier R-Design versions. The latter gets a firmer suspension set-up combined with bigger 19-inch wheels for the hybrid version. You'd fear this might ruin the ride quality but, thankfully, the XC40 remains a comfortable and composed car even in this more assertive configuration, with excellent refinement also. There's little about it to inspire keener drivers but, for the target audience, this combination will be more appealing.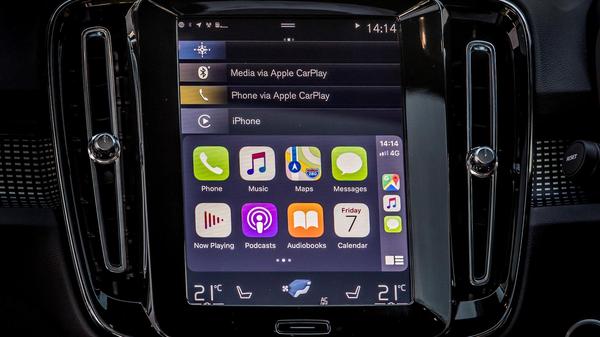 Features of the Volvo XC40
The XC40 is pitched as a premium vehicle and feels it on the inside, especially in the fancier trims you're required to buy into if you want the hybrid version. All get the fully digital instrument binnacle, which is smart but a little lacking in functionality compared with equivalent systems in Audis and others in the wider Volkswagen family. Against that you get a huge, centrally located touch-screen in an unusual vertical format. It's angled toward the driver, has smart graphics, is packed with functionality and is very intuitive to use. A physical volume knob and simple 'home' button make it easy to navigate back to the key functions if you get lost in sub-menus but you soon get used to it and it's a very satisfying way to interact with the car. If you want plug in your phone and use
CarPlay or Android Auto
with your apps you can, though the fact it's a cost extra seems a little mean at this level. As a higher-range model the hybrid is laden with luxuries too, including leather/suede upholstery, a contrast roof and power tailgate too. The one on our test car included optional hands-free operation too, though more often than not you'd be left waving your foot under the rear bumper with no response from the system. Which is embarrassing in a busy supermarket car park.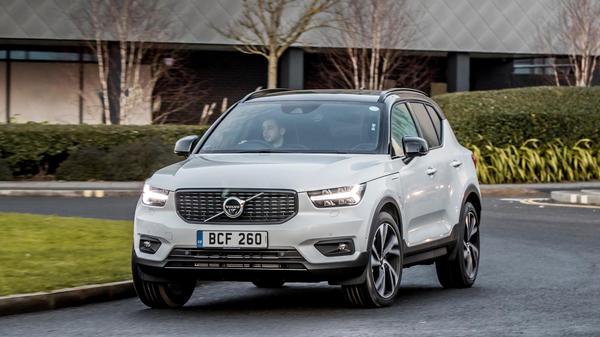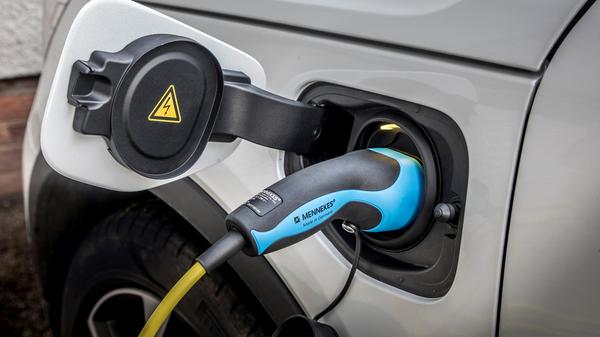 Power for a Volvo XC40
The hybrid version of the XC40 pairs the 1.5-litre, three-cylinder petrol engine found in regular models with a powerful electric motor capable of propelling it on battery power alone for nearly 30 miles and at speeds of up to 78mph. Around town it's viable running round in pure electric form and a neat power display where you'd usually have a rev-counter usefully gives you a visual sense of the threshold where the petrol engine will fire up, helping you keep it in electric mode for as long as possible. That might not be as long as you might have hoped, though, and once the battery is exhausted you're left to a combination of the two. In this mode it's fast and smooth, the automatic gearbox operating seamlessly and offering strong performance comparable with rivals like the
Peugeot 3008 Hybrid4
and
Vauxhall Grandland X Hybrid4
. Just don't expect to get the 100mpg-plus the figures suggest you might do if you lean on the petrol engine a lot or don't bother plugging it in to charge.