Expert Review
Porsche Taycan Cross Turismo (2021 - ) Electric review
Porsche accelerates into the electric age with the Taycan Sport Turismo, adding crossover styling and estate practicality to an already thrilling package
The Auto Trader expert verdict:
Money aside if the only thing stopping you buying the all-electric Porsche Taycan was limited practicality or lack of crossover styling then here's the solution – the Taycan Cross Turismo. Behind the snazzy sounding name it is – basically – a Taycan estate with a garnish of crossover styling, combining all the amazing style and performance of the regular four-door version with a more 'lifestyle' inspired image. Fast, expensive and oh-so-cool, the Cross Turismo is an arch blend of fashionable SUV looks and electrified performance. Click here for our review of the regular Taycan.
Reasons to buy:
Ultimate lifestyle accessory
Blinding performance
Tax breaks for company users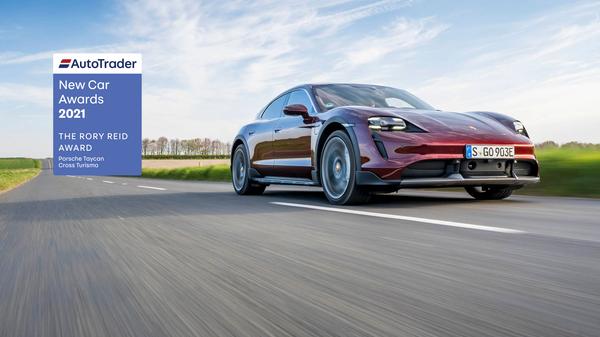 Running costs for a Porsche Taycan Cross Turismo
Costs for an electrified Porsche like the Taycan Cross Turismo are a story in two parts. Buying it will – inevitably – be a very expensive process, with even the entry level version costing just shy of £90,000 before you hit the extensive options list. Put it this way, if your Taycan Cross Turismo leaves the showroom with a bottom line price under £100,000 you've got off very lightly indeed. And you can forget any government plug-in car grant at this level. But fear not. If you can run your Cross Turismo as
a company car
you'll be saving more than the monthly lease in
Benefit In Kind
alone compared with an equivalent petrol powered
Panamera Sport Turismo
, thanks to the nominal tax in comparison with its gas guzzling brother. True, the Taycan has an equivalent appetite for power to charge its massive 93.4kWh
battery
(standard on this model) but, if you're
smart with your home charging
, it will cost pennies to run in comparison with an equivalently fast or prestigious saloon or SUV powered on petrol or diesel. Entry to this club is expensive but, to stretch the analogy, once you're inside you'll find the drinks are pretty much free.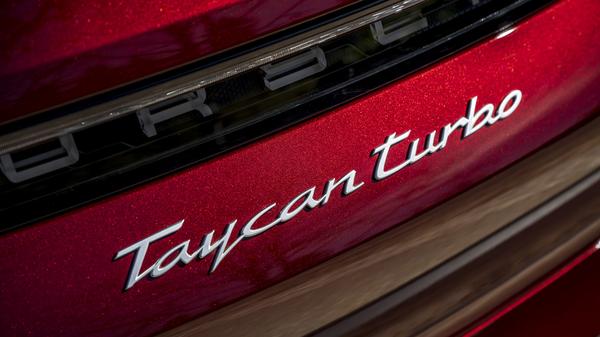 Reliability of a Porsche Taycan Cross Turismo
The Taycan is a brand-new model so there's no reliability data yet and all the cars on the road will be well within their three-year, unlimited mileage warranty until at least 2023. All new Porsches are also covered by European-wide recovery for the same period. Both can be extended at further cost if you wish, this being easier within the first 12 months of ownership if you're planning to hold on to the car for the long haul. Generally speaking Porsche prides itself on taking care of its customers and building reliable cars, though costs for servicing, tyres and suchlike will be hefty and you need to stick diligently to official maintenance schedules to preserve the car's history and ongoing residual values.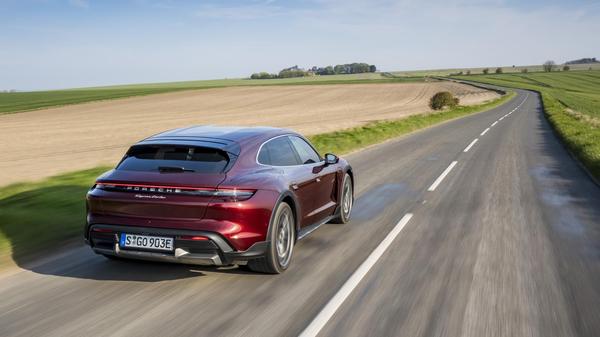 Safety for a Porsche Taycan Cross Turismo
The Taycan Cross Turismo is a cutting-edge car packed with technology to keep you out of trouble. Accordingly it will brake itself if it thinks you haven't spotted a hazard, relay information on speed limit signs to the instrument display and keep itself centred automatically within your lane on the motorway. Front and rear parking sensors are also standard, as are many and various airbags, including curtain style ones running the full length of the windows. Porsche's habit of making you pay more for the features you want sadly extends to safety kit, though, and if you want all the really fancy assistance technology you have to pay extra for the InnoDrive package. Intriguingly this kit is all in the car already and if at any time you wish to enable it (or you buy a car from stock that doesn't have it) you can 'download' the functionality via Porsche's 'Functions on Demand' programme. At a cost, obviously.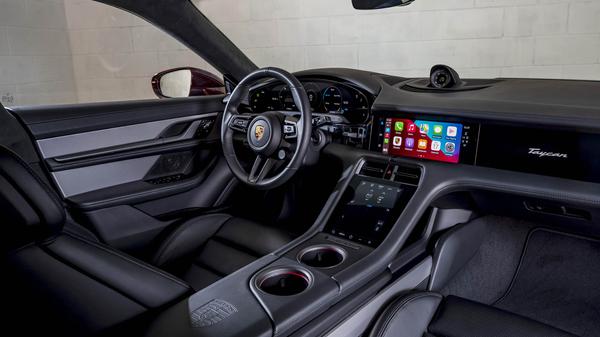 How comfortable is the Porsche Taycan Cross Turismo
In keeping with its outdoorsy image, the Taycan Cross Turismo rides a little higher off the ground than a regular Taycan, meaning it can traverse lumpy countryside car parks without scraping its underside. A 'Gravel' mode adapts the various systems in the car to cope with such conditions, too. Upgrade to the Off-road Design Package and the standard air suspension runs in a slightly higher setting all the time, though you can adjust this on all models at the touch of a button. It's still no SUV but means you can park at the local country show alongside your friends with
Bentaygas
and
Range Rovers
without fear getting stuck at the end of the day. Inside the Cross Turismo looks after its driver and front-seat passenger in exactly the same way as the regular Taycan, which is to say surrounded in luxury and tech with a seating position that feels like being in an electrified
911
. This is an entirely good thing. Those riding behind you get a much better deal too, with much more headroom than the saloon version. The standard four-seat configuration can be upgraded at a cost (spot the pattern here) into a '4+1' configuration with a temporary centre seat and 40/20/40 split folding rear seats in place the regular 60/40 set-up. The boot is wide and long but somewhat shallow, so if you really need luggage space you're still better off with a Panamera Sport Turismo or perhaps an SUV. To help shout your lifestyle cred Porsche offers branded, custom fit roof boxes and bike racks as required. On the road the slightly raised ride height means a little more roll in the corners, though this isn't entirely a bad thing and makes it feel more natural than the nailed down, slot-car vibe of the saloon version. Even with this off-road dressing the Taycan handles and goes like nothing else, feeling utterly drilled down into the road.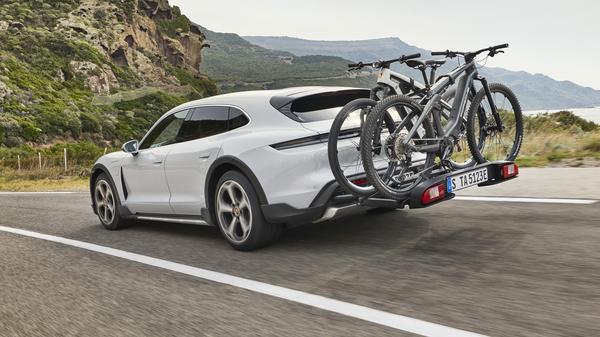 Features of the Porsche Taycan Cross Turismo
On the face of it the Taycan Cross Turismo has a decent amount of kit as standard, including part-leather upholstery, power-adjustable front seats, a neat 16.8-inch configurable instrument display riffing on the look of classic 911s and a central touch-screen with fully connected navigation and other services. If you prefer to
use your phone apps
and are an Apple user wireless CarPlay is also standard. Minimal and futuristic while also classically Porsche, the Taycan's interior is a masterclass in design and tech and packed with feelgood features. Saying that, the opportunities to spend (and spend big) are never far away in the options list, be that with posher upholstery ('vegetarian' options included), more tech, a fancier stereo, branded trim or whatever personalisation your heart desires and wallet can support.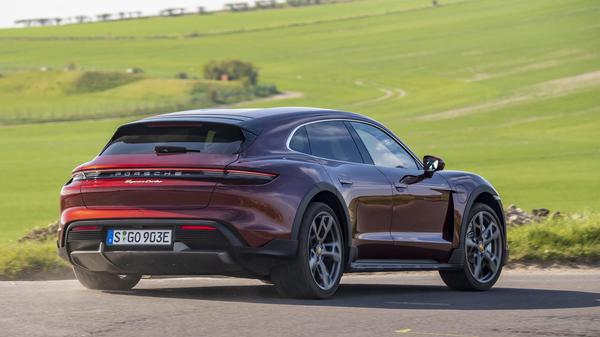 Power for a Porsche Taycan Cross Turismo
All Sport Turismo versions of the Taycan use the bigger 93.4kWh battery and with motors front and rear to drive all-four wheels. The fact even the 'slowest' version has as much as 476 horsepower when deploying its launch control and leaves the more expensive, V8-powered Panamera GTS Sport Turismo for dust is a measure of just how fast this car is. We drove the 625 horsepower Taycan Turbo Cross Turismo on a quick loop of the roads around Goodwood, this version packing more power than a
911 Turbo S
when on 'overboost' and acceleration violent enough to leave even the driver feeling a little queasy, the automated two-speed gearbox at the rear just doubling the sensation. OK, even the overboosted 761 horsepower of the Turbo S model can't match the
'Plaid' edition Teslas
but, frankly, when you reach this level of performance everything feels pretty ludicrous. Back on planet earth all Taycan Cross Turismos score over 200 miles of range by official measures and come with an 11kW AC charger and 100kW DC onboard charging as standard. You can upgrade these for faster charging if you like (and have access to plug-in points able to dish out the power) but – guess what – this is a cost option as well.