Expert Review
CUPRA Formentor SUV (2020 - ) review
Fast, stylish inside and out and packed with the latest tech, the Cupra Formentor is an impressive machine that is both more desirable and better value than more established premium rivals
The Auto Trader expert verdict:
Available new from £28,895
Having flown the Seat nest, the Cupra sub-brand launched with its high-performance version of the Ateca just a couple of years ago but this new Formentor is its first all-new model and is based on the very latest Volkswagen Golf foundations. The result is a desirable high-performance crossover that compares favourably with the equivalently priced VW T-Roc R and Audi SQ2 while undercutting the Mercedes-AMG GLA35 and BMW X2 M35i it also competes with. If the running costs look a bit steep for the 310 horsepower petrol, try the plug-in version, with its 34-mile electric-only range.
Reasons to buy:
Stylish looks
Great to drive
Competitively priced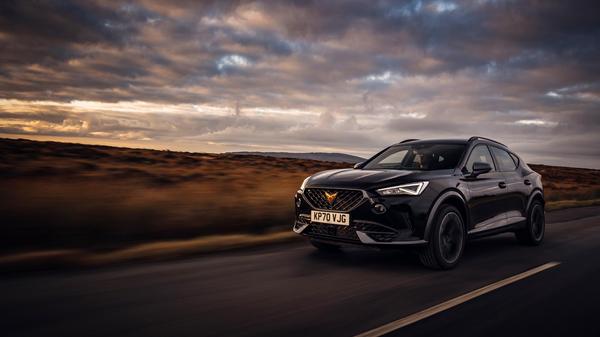 Running costs for a CUPRA Formentor
The Cupra Formentor is available as a high-performance model powered by a 310 horsepower petrol engine, or, more recently, a plug-in hybrid version, which offers better monthly outgoings, especially for fleet drivers, with its 11 per cent
Benefit In Kind (BIK)
rating. Real-world fuel consumption of the petrol model in our hands didn't better 30mpg, and it's best considered an indulgence and something of a statement car. Good news? It's a winner on both scores, turning heads and impressing everyone, even those who don't recognise the badge. It's also usefully cheaper to buy than the equivalently powerful
Mercedes-AMG GLA35
and
BMW X2 M35i
while appearing considerably more exotic.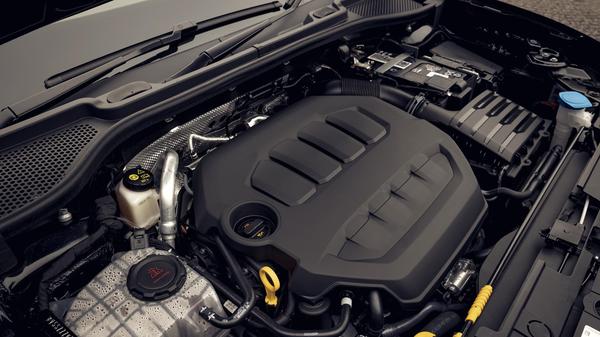 Reliability of a CUPRA Formentor
The Formentor shares its foundations, engines and electronics with the
latest Volkswagen Golf
and many other vehicles within the group, including those from Audi and Skoda. It's too early to say how reliable this new generation platform is but the economies of scale and generally decent reputation of all these brands should give reason to be confident. If you're committing to a typical 48-month finance plan you may want to consider upgrading the standard three-year warranty to a five-year one, which you can do for a relatively modest fee if you do so when ordering. A fixed cost service plan is another option worth considering.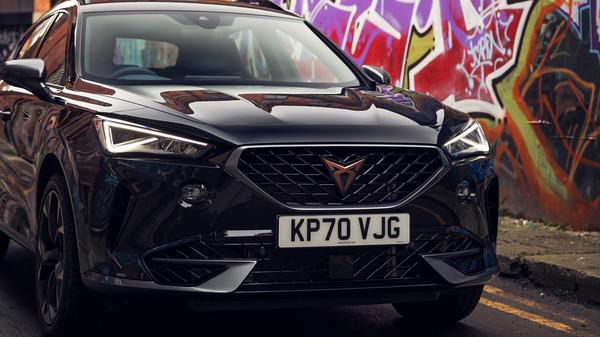 Safety for a CUPRA Formentor
Those new Golf underpinning mean the Formentor benefits from all the very latest safety and assistance systems and is, effectively, a generation on from the equivalent T-Roc R or Audi SQ2 it compares with on performance and price. All Formentors get smart cruise control, automated emergency braking, forward collision warning system, lane keeping assistance and more. Top models get even more tech, including an alert that, in a neat touch, makes the ambient interior lighting glow orange if there's an unseen car in your blindspot. We'd question the prevailing industry trend for putting everything – including heating and ventilation controls – through the touch-screen, though, and we also had at least one 'false positive' from the collision detection system that slammed the brakes on automatically for no reason, which was a little unnerving.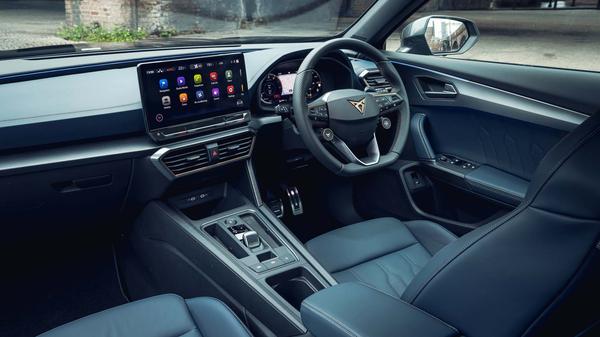 How comfortable is the CUPRA Formentor
The sleeker, more low-slung look of the Formentor is more contemporary and stylish than the Ateca's blocky SUV shape but, thankfully, it's still got plenty of interior space to operate successfully as a family SUV. Rear headroom is a little less accommodating but legroom is fine for adults and the boot is a decent size, albeit with a high floor for humping shopping onto. The sports seats up front – clad in distinctive blue leather on our test car – are as comfy as they are stylish, following a theme of the cabin in general. Higher powered versions of the Formentor like the one we drove include adaptive dampers, which vary the suspension stiffness according to which of the various driver modes you select from the button on the steering wheel. These models also get bigger wheels, which look good but make the ride comfort at urban speeds somewhat brittle. Those buying into the Formentor's sporty image probably won't mind this too much and the pay-off is impressive body control as the speeds rise and hot-hatch like agility with the bonus of SUV all-wheel drive traction in slippery conditions. In its most potent form the Formentor is a fast and enjoyable car to drive, living up to the looks and capable of deploying its considerable performance on any road, in any weather. Cupra mode adds extra weight to the steering and fake engine noise, neither or which contribute much to the experience but can at least be turned off in the configurable individual setting. Judgement of the more basic models on standard suspension and smaller wheels will have to wait until we've had opportunity to test them.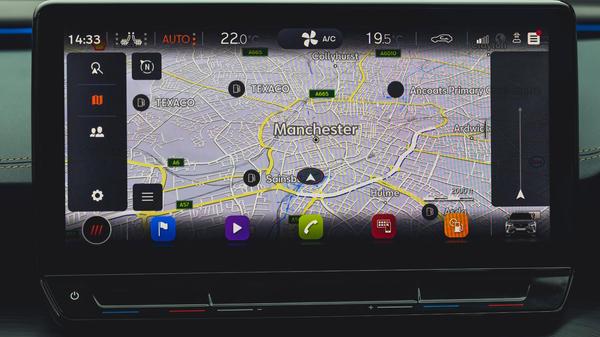 Features of the CUPRA Formentor
Interior design is a fast-moving part of the industry these days but, right now, the Cupra Formentor feels like the cutting edge, with sleek shapes, clean surfaces and excellent integration of technology throughout. All trim levels get the same combination of a fully configurable instrument panel and large, 12-inch screen through which you interact with all the car's systems via voice, touch or gesture control. This includes a 12-month subscription to the many and various connected services, navigation,
wireless CarPlay
connectivity, wireless phone charging and more. Note you'll need to update your cables to USB-C if you want to plug anything in. It all looks great and works well, though we'd prefer back-up physical controls for basic functions like volume and heating and it should be easier to dim the screens for night driving.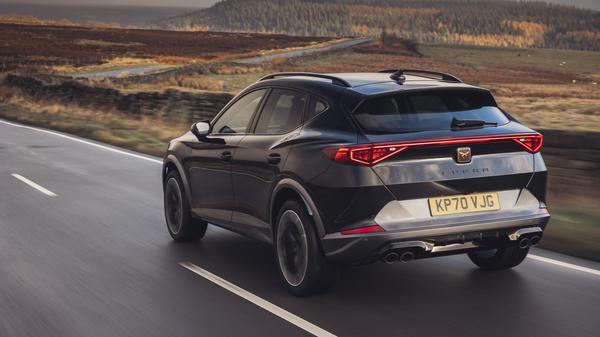 Power for a CUPRA Formentor
The fact Cupra launched the Formentor in its high-performance variant says all you need to know about the character of this car. The first model to arrive was the 310 horsepower petrol, which has now been joined by the 245 horsepower plug-in hybrid. Lower-powered hybrids and petrols will expand the range further down the line. In its flagship guise the Formentor is a seriously fast car, with performance figures to match all-wheel drive hot hatches like the
VW Golf R
and
Audi S3
and little real-world compromise from its taller stance and additional weight. 0-62mph takes less than five seconds and the response to the throttle is strong throughout the rev range, though if you indulge yourself there you'll be wanting to keep an eye on the speedo to avoid getting into serious trouble. Confidence to use this performance in all weathers comes from the all-wheel drive and the Formentor feels absolutely planted, even when the roads are slippery and wet. Swap to the
plug-in hybrid
version and you'll get a combined 245 horsepower and, more significantly, up to 34 miles of electric-only driving, which makes it possible to drive this car for most of the week without tapping into fossil fuels. It's a bit slower to 62mph than the petrol version, but it's supremely quiet and smooth, and the official CO2 emissions are a tax-friendly 33g/km.