The Auto Trader expert verdict: ★★★★★

★★★★★
4.0
The Golf GTI may be a hot-hatch original but, in recent years, the four-wheel drive Golf R has introduced more power, performance and prestige to the package. This latest version, based on the eighth-generation Golf, may be the best yet. Leaving just one question for fans of hot VWs – Golf R or GTI Clubsport?
Reasons to buy
Cooler than the GTI

Rapid acceleration

Practical space
Running costs for a Volkswagen Golf R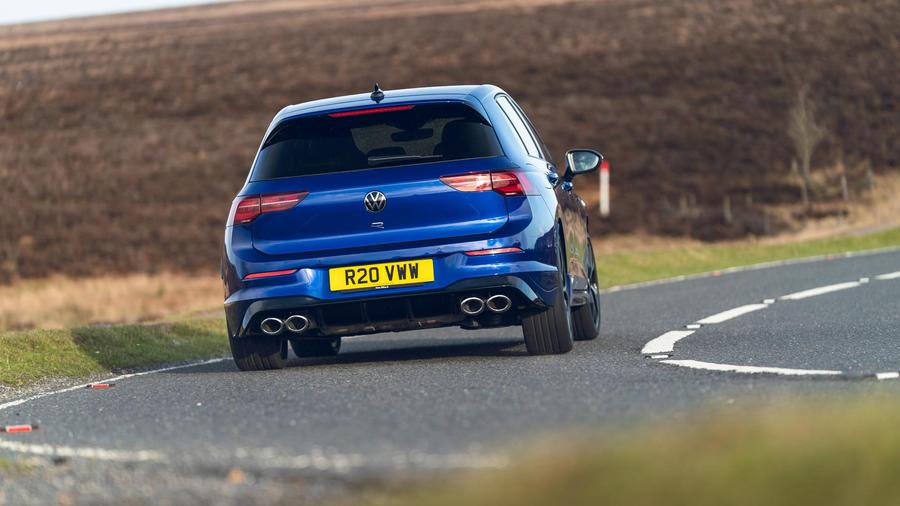 The Golf R nudges £40,000, which is quite a lot of money for a hatchback, even one as hot as this. Insurance and fuel costs will be what you'd expect for something that does 0-60mph in under five seconds, which is to say high. The latter will at least depend on how you use your right foot - we got 40mpg on one journey and 20mpg on the next. Residual values are strong, thankfully, although Benefit In Kind (BIK) tax is a horrible 37 per cent. Anyway, it won't be long before no one gets the choice of this car and we all have to buy electric, so splurge the cash while you can.
Reliability of a Volkswagen Golf R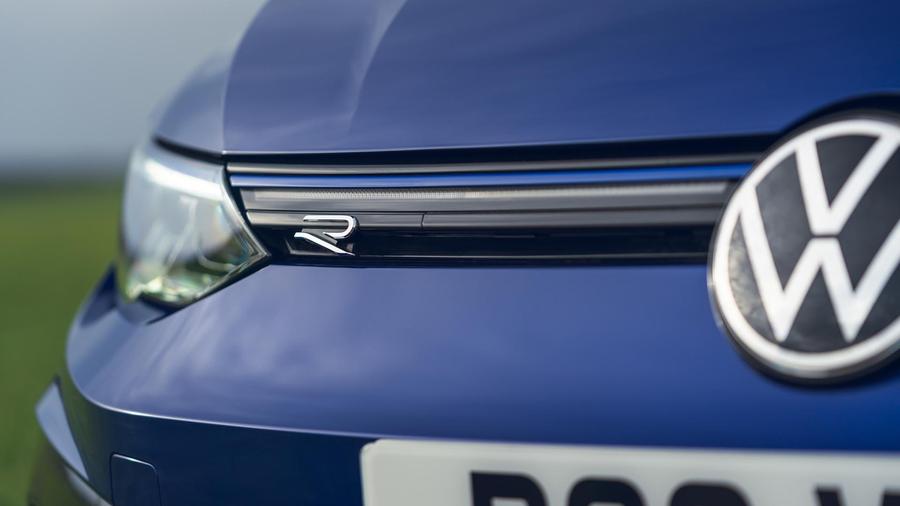 The famous Golf advert that ran for years on TV with the quality thunk of the door and the tag line "sounds like a Golf" shows just how powerful advertising can be. It has left the Golf with the aura of build quality and reliability in people's minds but, if you look at various reliability league tables, Volkswagen languishes in the bottom third. For what it's worth the Golf R has the industry-standard three-year/60,000-mile warranty and one-year free roadside assistance.
Safety for a Volkswagen Golf R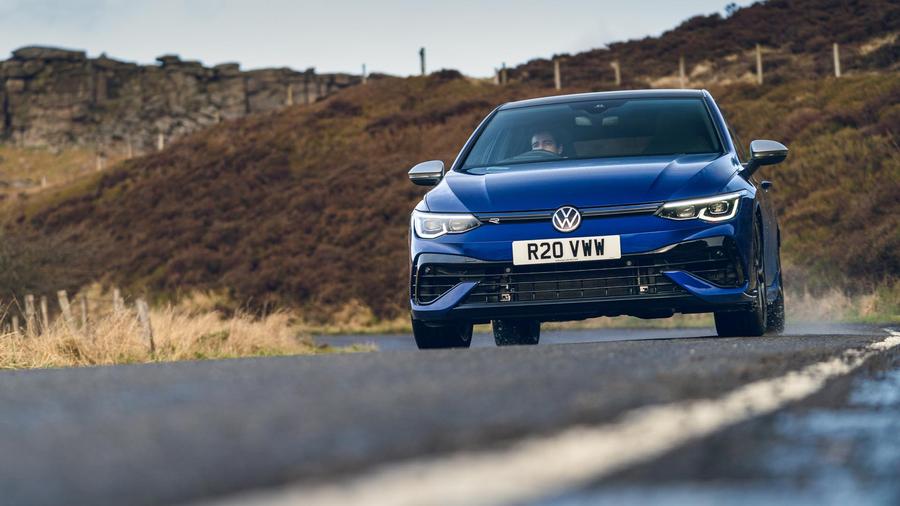 As the flagship, and most expensive, Golf, the R version comes with a lot of kit on it as standard. This includes variable electronic stability control, all-wheel drive to put the extra power down in all conditions and a fancy new electronically controlled differential at the rear to let you do so safely. There are curtain airbags and a sensor to lift the bonnet slightly on impact to protect pedestrians from the engine bay.

There's also a driver fatigue alert, post-collision braking, and lane assist that recognises road edges and road signs. A 'Travel Assist' pack includes rear traffic alert, to tell you if vehicles were approaching as you reverse, and side assist, alerting you to vehicles around the car that you may not see and intervening to steer you away from any vehicles in your blind spot if you continue to pull out. You also get adaptive cruise control, parking sensors and auto hold for hill starts.

How comfortable is the Volkswagen Golf R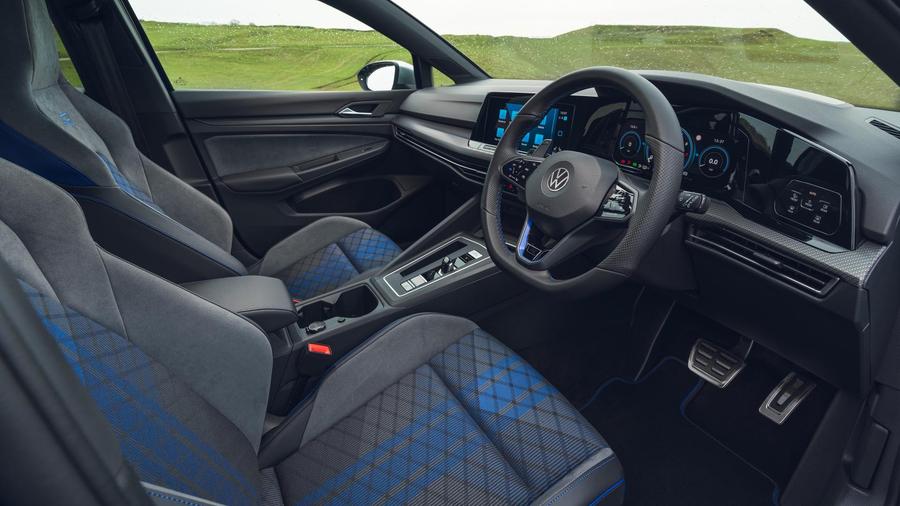 What makes hot hatches so brilliant is their ability to provide both performance and practicality. So the Golf R, like any Golf, is a comfortable family car, with room for the legs and shoulders of four adults and a boot big enough to hold a family shop or luggage for a week away. Passengers get cup holders front and rear. The ride for the Golf R is pretty firm, especially over broken ground, but that's the downside to having more power. There's none of the annoying engine boom you often get from essentially souped-up cars.
Features of the Volkswagen Golf R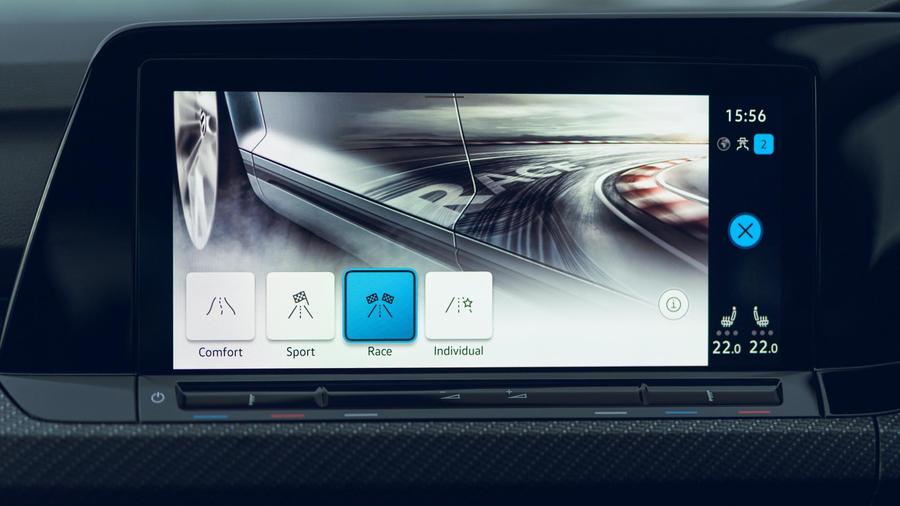 The in-car entertainment is delivered by a system familiar from VW products across the range and the screen only displays the functions it feels most relevant, adding other graphics to the screen as your finger approaches. It's an average system - Jaguar Land Rover's looks smarter and those from Mercedes, Audi and BMW work better.

One neat trick is the ability to pair two different mobile devices at the same time, and there's a wireless phone charger which is increasingly a must-have. You also get a USB-C charging socket, so bring an adaptor unless you have a newer device, or you can pair wirelessly with Apple CarPlay. A rear-view camera is an option, which seems mean at this price. You can also pay more for adjustable suspension (branded as Dynamic Chassis Control), heated front seats and a head-up display. Curiously a heated steering wheel is standard.

Extra tick for the blue tartan seats, too.

Power for a Volkswagen Golf R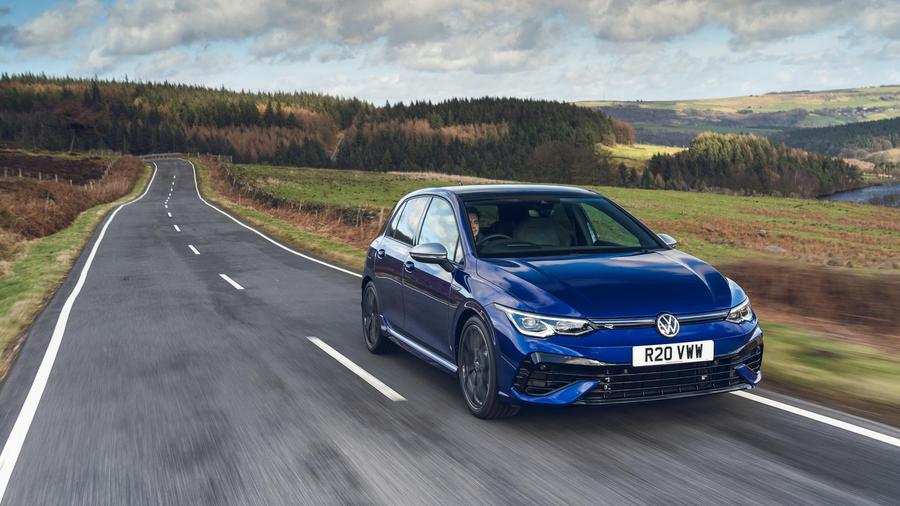 With 320 horsepower on offer, and a 0-62mph time of 4.7 seconds, this car is clearly no slouch, and yet it lacks something of the raw appeal of, say, a Honda Civic Type R. Perhaps it was the standard seven-speed, dual-clutch automatic transmission that left us a little cold, given in a performance car like this much of the joy is from slotting through the gears manually and feeling in control of the way the revs rise and fall. With this gearbox it felt a little sanitised for our liking.

No question, however, that the all-wheel-drive system irons out any wriggling from the steering wheel under power (or torque steer in the parlance) and presents a very accomplished car with that cool R badge, If you really want a thrill, engage launch control for a boost, or just rag it about in Race mode.