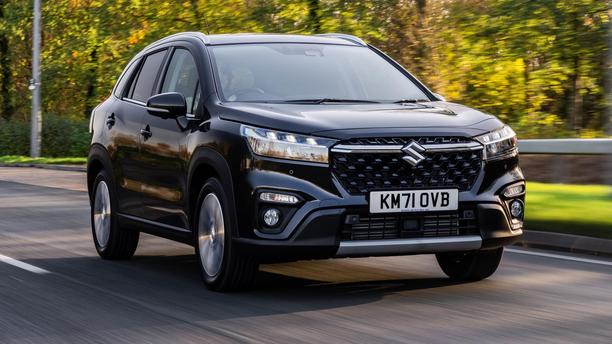 Discover the
Suzuki SX4 S-Cross
New from £24,819 / £416 p/m
5 doors

5 seats

Automatic or manual

Petrol hybrid
Is the Suzuki SX4 S-Cross SUV a good car?
Read our expert review

Words by: Erin Baker
"The original S-Cross was, by Suzuki's admission, a 'Marmite car', packed with value but controversial in its styling. The new version is far easier on the eye, still great value, and comes with two- or all-wheel drive, automatic or manual and one petrol engine with a hybrid to come. Most importantly, according to its customers, Suzuki is a highly trusted brand, which makes the S-Cross a tempting purchase."
Read the review by category
Running costs for a Suzuki SX4 S-Cross
The S-Cross comes in two trim levels - Motion and Ultra - but the entry-level version gives you everything you'll need, and, when you consider the amount of space inside, the price is very good. The only engine on offer - a 1.4-litre turbo petrol - returns about 50mpg, and 133g/km with the manual transmission, which means low VED and insurance costs. The car might feel a bit tinny and cheap compared with some of its competitors (like the Nissan Qashqai, Kia Sportage or Peugeot 3008) but the flip side of the coin is an impressively low cost of ownership.
Lease deals
These deals are based on terms of 8,000 miles, for a 36 month lease with a 6 months initial payment.
Standard equipment
Expect the following equipment on your Suzuki SX4 S-Cross SUV. This may vary between trim levels.
Related articles and reviews