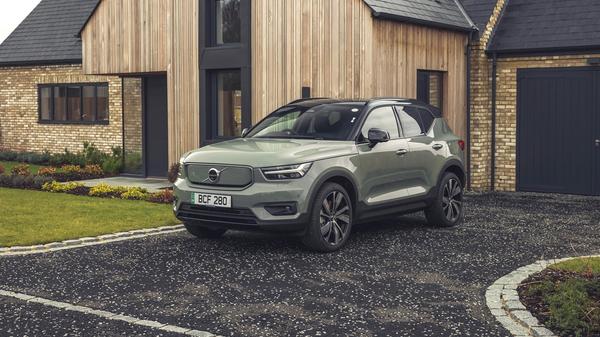 Expert Review
Volvo XC40 Recharge (2021 - ) review
Read about how the all-electric Volvo XC40 Recharge compares with its petrol, diesel and hybrid equivalents in the rest of the range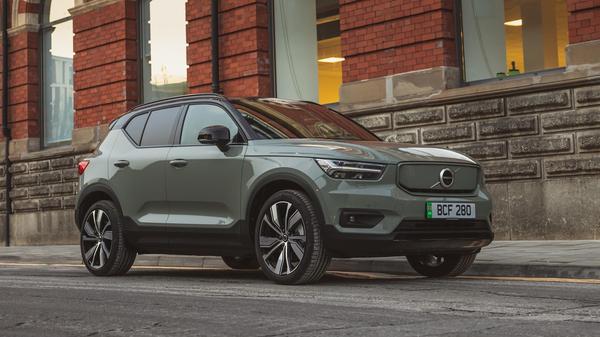 Running costs for a Volvo XC40 Recharge
The XC40 Recharge Twin, like all Volvos, is expensive to buy, whether on
finance
or outright, because Volvo prides itself on being a premium brand like Mercedes-Benz, BMW, Audi and Jaguar Land Rover. And, like all
electric cars
, the Recharge Twin is pricier still, because
batteries
are currently expensive. But it is worthwhile looking at the total cost of ownership, which is where electric car owners start to claw their money back. For example, the XC40 Recharge Twin currently incurs zero per cent
Benefit In Kind
(BIK) for
company drivers
, though it's worth pointing out this incentive may not last forever. You'll also pay no congestion charge for entering certain cities, no
VED
(road tax) and servicing costs are lower due to fewer moving parts. On top of that, electricity is cheaper than fuel, especially when
charging at home
on an off-peak domestic tariff, and electric cars can cost about £11 for 200 miles compared with anywhere between £20 and £40 depending on which fossil-fuelled car is taken into account.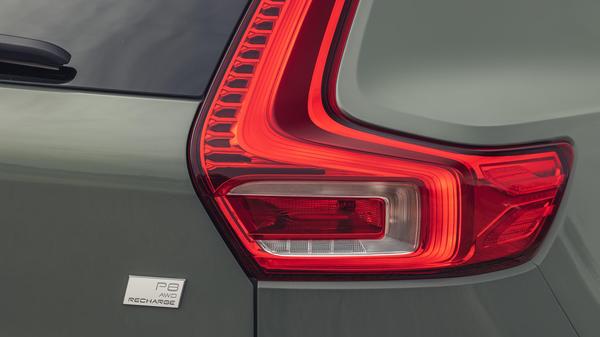 Reliability of a Volvo XC40 Recharge
There is the industry-average three-year/60,000-mile warranty and the battery is covered for eight years, like most other electric cars. Volvo build quality feels solid but the brand appears mid-table in most owner reliability surveys. As you might expect, it comes below Japanese competitor brands such as Lexus and Honda, although it does often rank above the big German three.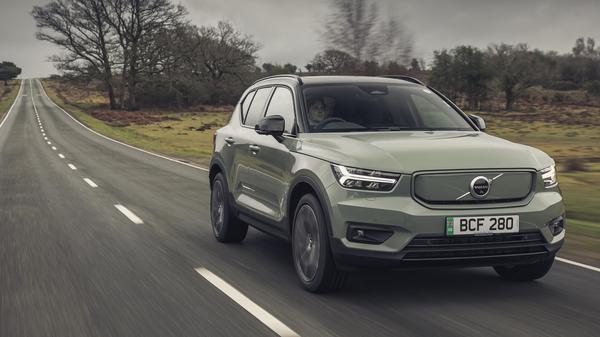 Safety for a Volvo XC40 Recharge
If safety is your number-one concern, buy Volvo. The brand that invented the three-point seatbelt has continued to push ahead with safety innovations, and now limits the top speed of all its cars to 112mph, as well as pledging that no one should be seriously injured or die in a Volvo. Every XC40 Recharge comes with an emergency call button and tracking service as well as City Safety which includes pedestrian, cyclist and large-animal detection, plus a front-collision warning system with emergency braking. You also get as standard steering assistance if you unwittingly stray outside of your lane and "run-off road protection", which tightens the seatbelts if the car inadvertently leaves the road. On top of all that, you can specify further packs with features like adaptive cruise control and parking cameras.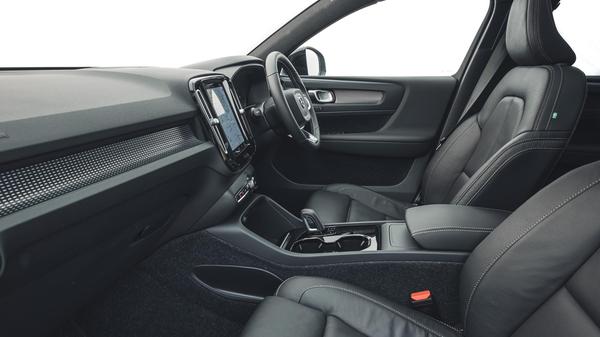 How comfortable is the Volvo XC40 Recharge
Volvo still excels in creating a lounge-like vibe inside its cars, with natural materials such as wool on the seats and dash, and open-grain woods. There are smart little reminders of its Scandinavian heritage like the little Swedish flag on the tightly stitched seats, and the pale interiors work better to create that wellbeing vibe of space and light. The XC40 is Volvo's baby SUV, so space for legs and luggage is significantly less than in the
XC60
, and the rising waistline in the rear can limit the view out for children. But for a car with such a small footprint, the comfort is pretty impressive. If, however, a soft ride is what you're looking for, the electric version may not be for you. The extra weight means it crashes slightly through ruptured surfaces, although the drive itself is as close to silent as you'll get, thanks to the electric motors.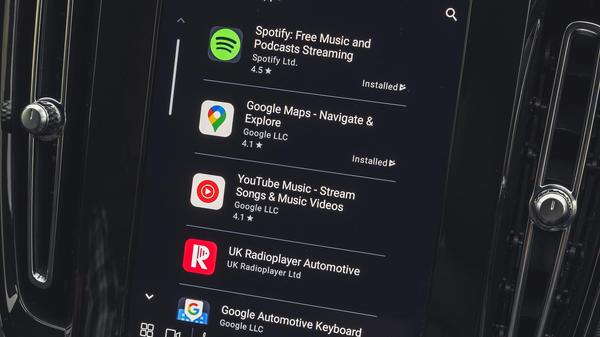 Features of the Volvo XC40 Recharge
For a small car, the XC40 comes packed with premium features, which starts to make the high price look more reasonable. Importantly, the XC40 Recharge Twin comes with Volvo's new infotainment system, also on Polestar cars, which uses Google, so you get Google Maps for sat-nav and Google Assistant voice-activated control. This is a far better system than Volvo's outgoing infotainment system, which has started to age. You also get as standard an electric tailgate, an air-filtration system on the dual-zone air-con, a large (12.3in) touchscreen, eight-speaker sound system with four USB sockets, wireless phone charging and smartphone integration.
Power for a Volvo XC40 Recharge
This is the quick XC40 and all that electric oomph off the line means 0-60mph in a startling 4.7 seconds. This is not a sporty car, however. The acceleration quickly fades and, with a battery and four-wheel drive, it doesn't impress the scales. But Volvos are about plodding along in comfort, and the XC40 does a fine job here. Volvo claims the XC40 is good for up to 257 miles, which you can knock a fair bit off if you venture onto motorways, or want to see just how fast it feels. But it will still see you comfortably over 200 miles without anxiety creeping in, which is plenty for most people's regular needs.