Expert Review
Tesla Model 3 Saloon (2019 - ) review
The Tesla Model 3 is an electric saloon car that's a rival for high-end Audi A4 and BMW 3 Series models. Find out why we think it's one of the best electric cars you can buy in our expert review.
The Auto Trader expert verdict:
The Tesla Model 3 is one of the most eagerly anticipated cars of recent years, and it certainly lives up to the hype. It's as stupendously quick as Tesla's other cars, has similarly outstanding battery range and is great to drive. It's packed with useful tech, while its cabin is a model of simplicity and very practical. Perhaps best of all, it's affordable enough to open up Tesla ownership to a whole new range of buyers. A game-changer.
Reasons to buy:
Fabulous to drive
Impressively practical
Affordable, with a long range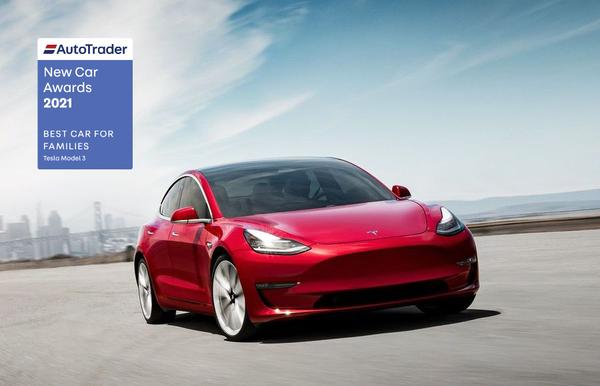 Running costs for a Tesla Model 3
The Model 3 isn't cheap but it makes the prospect of owning a Tesla a realistic possibility for many more people. In fact, the Model 3 costs much the same as an
Audi A4
or
BMW 3 Series
with equivalent performance, and it's not a huge stretch from a top-spec
Nissan Leaf
to the basic Model 3. Excluding options, only the the top-spec Performance model tips over the £50,000 barrier, so isn't eligible for the plug-in car grant that applies to the rest of the range. Whichever version you go for, running costs will be low. Very low. Electricity costs will depend on where and when you top up but will be a fraction of what you'd pay to cover the same distance in a petrol or diesel car. As a pure EV the Model 3 is exempt from emissions-based congestion zones and Vehicle Excise Duty (road tax), while company car tax is zero for the 2020/21 tax year and rises to a negligible two per cent from 2022. Range figures stand at 258 miles for the Standard Plus, 348 miles for the Long-Range and 329 miles for the Performance, figures that significantly better those of most other electric cars. Recharge times will vary according to a variety of factors, but a wallbox charger will allow you to easily recharge overnight, while the Model 3 can use standard or fast-charge public chargers, as well as its own extensive network of rapid-charge 'superchargers'. Tesla operates an 'as-needed' policy for servicing, and points out that its cars don't need oil or air filter changes, while regenerative braking reduces brake wear. Residual values for the Model 3 are expected to be nothing short of stellar, since it's one of the most in-demand cars of recent times. That's good news for finance and lease deals, which are largely based on the car's retained value.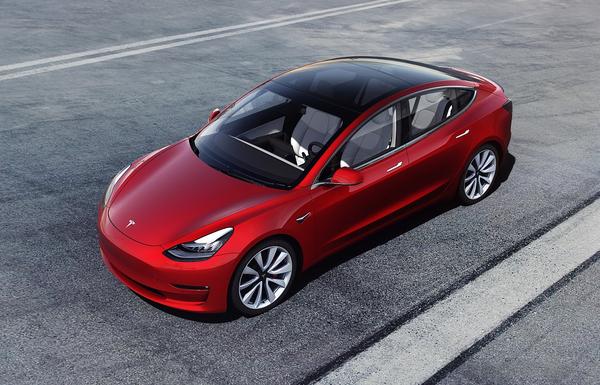 Reliability of a Tesla Model 3
The Model 3 – along with all Tesla's other cars – is too new for there to be much meaningful reliability data available. Take our owner reviews as a guide, though, and you'll struggle find a bad word about how reliable the brand's cars are. What's more, the fact that many upgrades can be applied through software updates issued via the internet – rather than by a mechanic with spanners – means that some issues can be remedied quickly and without any inconvenience to the owner. The battery and drive unit are protected by an eight-year/100,000-mile warranty (this is boosted to 120,000 miles for the higher capacity battery in the Long-Range and Performance models), while the rest of the car has a four-year/50,000-mile warranty.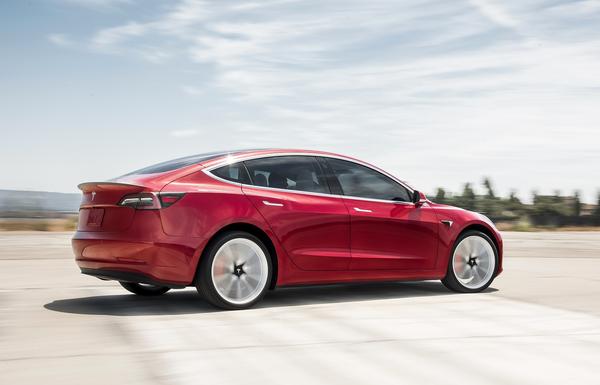 Safety for a Tesla Model 3
The Model 3 comes with some very advanced safety kit and scored a 'best-in-class' award – as well as a maximum five-star rating – when tested by Euro NCAP in 2019. Alongside the usual airbags and electronic driving aids, the Model 3 has the Autopilot semi-autonomous driving function that Tesla is famous for. This includes the ability to steer, accelerate and brake the car automatically to help avoid a collision, while there are also collision warning and blind spot monitoring functions. Pay (quite a lot) more, and it's possible to enhance the functionality of the Autopilot system even further. The car becomes able to navigate and drive itself on the motorway, change lanes automatically, and even park itself.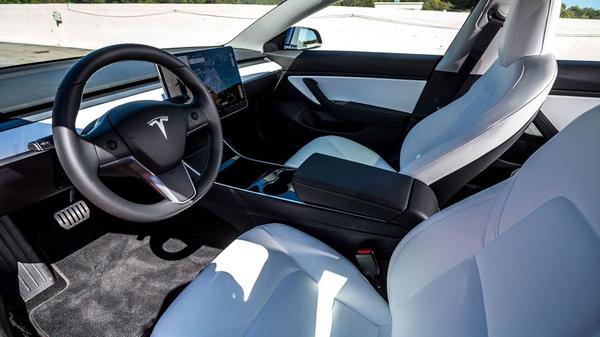 How comfortable is the Tesla Model 3
The Model 3's interior takes minimalism to a new level. There are no buttons (unless you count those legally required for the hazard lights and SOS system) and there aren't any dials behind the steering wheel – instead, everything is controlled through a 15.0-inch touchscreen system in the centre of the dashboard. It looks like nothing else and if you like your interiors stripped-back and futuristic you'll love it. Is it easy to use? Well, considering everything it has to deal with the system is impressively intuitive, although it can still be a little distracting to use on the move. Otherwise the Model 3's interior is rather plain, but feels of a good quality. The driving position is fine, although rear visibility isn't great due to the small rear windows. Thanks in part to its low-slung electric powertrain, the Model 3 is very well packaged. Legroom in particular is very impressive, with more than you get in conventionally powered rivals. Four tall adults can stretch out and even a fifth will be reasonably comfortable because the rear middle seat is unusually soft and the floor is flat. The boot is a good size, too, offering much the same space as an Audi A4 or BMW 3 Series saloon. Despite its 'two-box' shape the Model 3 is actually a saloon, which limits the space you can load things through, but the rear seats drop almost flat to provide a useful extended load space. For smaller items you can also use the 'frunk' under the bonnet – an extra storage area where you'd normally find an engine. So far, so unconventional. That applies to the driving experience, too, which is pretty remarkable. We'll come on to the jaw-dropping performance later; here we'll focus on the superlative blend of comfort and sharpness that the steering and suspension provide, and the Model 3's stunning composure and grip through corners. It really is a fabulous car to drive: not just by the standards of other electric cars, but by any standard.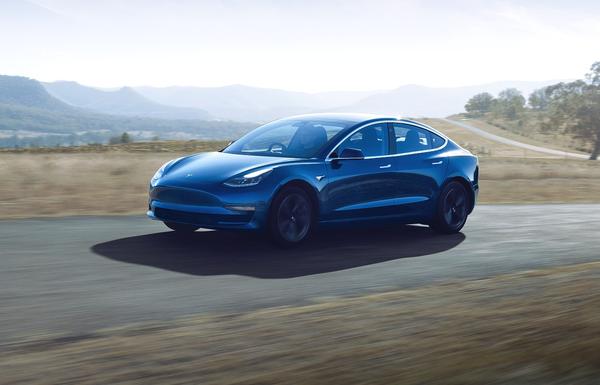 Features of the Tesla Model 3
The Model 3 comes with all the kit that you'd expect of a premium saloon with a sizeable price tag. Other than the amount of power and range you get from your car, the only difference between the three versions available is whether they come with the 'Partial Premium Interior', or the 'Premium Interior'. The Standard Range Plus gets the Partial one, which includes air-conditioning, power folding mirrors, a glass roof, heated and powered front seats in cloth upholstery, sat-nav, a 360-degree camera, four USB ports, docking for two smartphones and internet connectivity The other two versions get the Premium setup, which gains a more powerful audio system, swankier sat-nav mapping and heated rear seats. There's no
Apple CarPlay and Android Auto
integration but the Model 3's advanced infotainment system allows you to sign in to apps such as Spotify directly, rather than through your phone.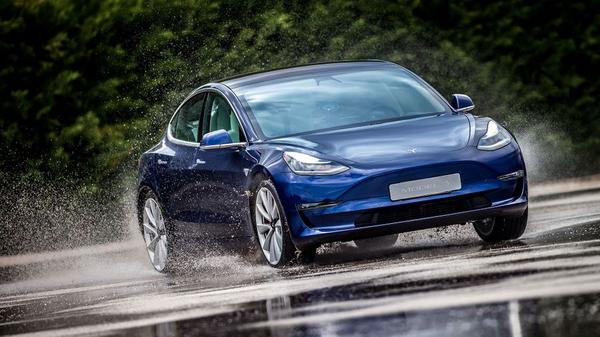 Power for a Tesla Model 3
It might look like a fairly ordinary saloon, but the performance you get with the Model 3 is nothing short of extraordinary. The entry-level Standard Plus has one electric motor – and rear-wheel drive – and can cover the 0-62mph sprint in a sports car-rivalling 5.3 seconds. The other two versions have an extra motor and four-wheel drive –the Long-Range model hits 62mph in just 4.4 seconds from a standstill, while the performance version does it in a frankly ridiculous 3.2 seconds. As you'd expect of an electric car, the response when you put your foot down in smooth and instant. There's very little noise as you're hurled towards the horizon, too – just a purposeful whirr from the motors and a crinkle from the upholstery as you're pushed back in your seat.