Expert Review
Peugeot 3008 SUV (2020 - ) review
Already a strong player in the family SUV market, Peugeot's updates to the 3008 make it an even more appealing option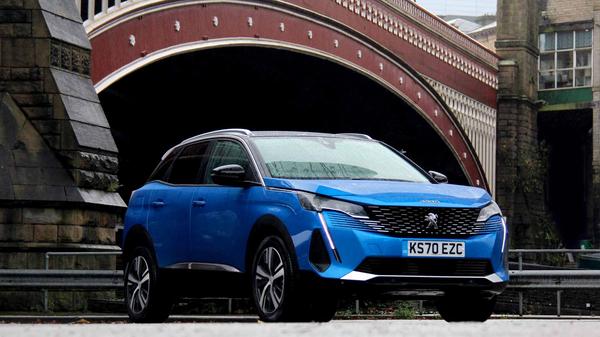 Words by: Dan Trent
Published on 15 December 2020 | 0 min read
The Auto Trader expert verdict:
The Peugeot 3008 was already one of our favourite family SUVs and a previous winner in the Auto Trader New Car Awards, which is extra impressive given how crowded and competitive this popular section of the market is. This newly updated model freshens up the looks with Peugeot's latest 'fang' inspired LED running lights, fresh colours, improved technology and a new 180 horsepower petrol option alongside the diesel and plug-in hybrid variants. Talented rivals include the Nissan Qashqai, Toyota C-HR and Seat Ateca to name just a few.
Reasons to buy:
Stylish and distinctive looks
Good reliability record
Two plug-in hybrid options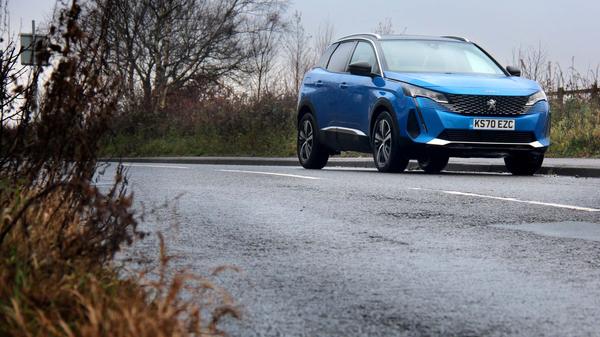 Running costs for a Peugeot 3008
Peugeot has been slowly positioning itself as a more upmarket brand off the back of the 3008 and its seven-seat 5008 brother and the pricing reflects this. You get what you pay for though, and the 3008 delivers the style and quality to justify the extra expense over some of its rivals. Peugeot is also to be commended for offering customers the choice of how to fuel their 3008, meaning you can choose from petrol, diesel or hybrid according to your needs. In the usual way of things petrol models are generally cheaper up front to buy, diesels are a little more expensive but more cost-efficient if you do big mileages while the significant extra purchase costs of the plug-in hybrid versions can be offset if you're a company driver and able to cash in on the Benefit In Kind tax incentives. You're less likely to see a return on that investment as a private owner, even if most of your journeys are within the electric-only range, but it's nice to have the option and Peugeot has a more affordable Hybrid 225 option to make the technology more accessible.
Expert rating: 4/5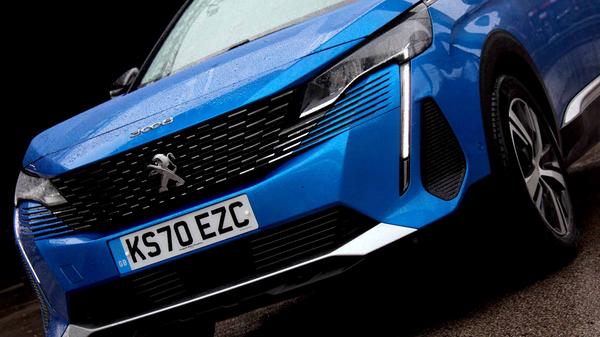 Reliability of a Peugeot 3008
Recent performance on the respected JD Power Vehicle Dependability Study suggests Peugeot builds very reliable cars, which should mean you can buy with confidence. Going by our own owner reviews people who have bought the pre-facelift car have had a good experience, too. The standard warranty on the 3008 is a fairly typical three years/60,000 miles, which is adequate but rivals like Renault, Toyota and Hyundai offer five years and Kia leads them all with a seven-year guarantee. While it's within this warranty period you can extend it if you wish, which might be sensible if you're on a 48-month finance term for example. This option does come at a cost, however.
Expert rating: 5/5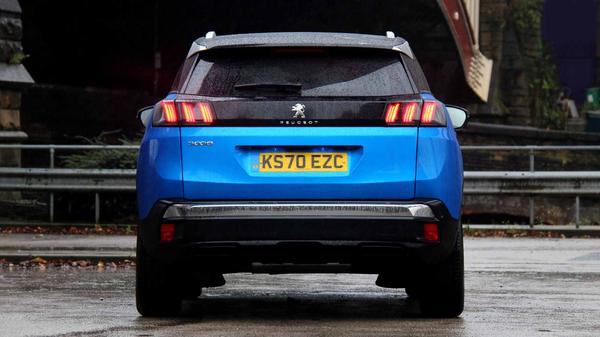 Safety for a Peugeot 3008
We praised the 3008 for its safety equipment and Peugeot has improved this further in the updated version. The automatic emergency braking has been improved, can now detect pedestrians and cyclists at night and has an increased operating range from 3mph to 86mph. Front collision warning, traffic sign recognition and a driver alert system are also standard, along with the usual array of airbags. You do have to upgrade to the fancier trim levels to get the best kit, though, this including a Safety Plus Pack that will steer you back on course if you're drifting out of lane. You'll need to choose a version with the automatic gearbox to get the full benefits, though, this including a 'stop and go' function on the adaptive cruise control that can automatically bring you to a halt in heavy traffic and then pull away again when the car in front moves off. Again, this all adds to the cost. The new LED headlights on fancier models also get a nifty 'fog' setting to keep you visible to other drivers while reducing the distracting glare reflecting back in your face.
Expert rating: 4/5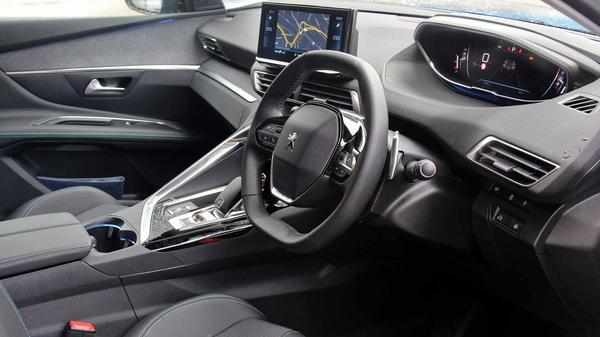 How comfortable is the Peugeot 3008
There was very little wrong with the cabin of the 3008 before and Peugeot has wisely done nothing to mess with that, instead looking at detail improvements through new choices in upholstery and trim. The cabin has a great sense of style about it, with a cosseting sweep of chrome to cocoon the driver in a smart and minimalist cockpit behind Peugeot's distinctive titchy steering wheel and raised instrument cluster above it. It feels a little quirky to be driving a big car with what feels like a wheel from a go-kart but you get used to it pretty quickly. That the 3008 pairs this style with the practicality family buyers need is what makes it such a hit. There's lots of space on the back seat, with legroom galore and even a viable central perch if you're carrying five. The only quirk we identified previously was an inability to squeeze your feet under the front seats if they are in their lowest position but space is otherwise generous and there's a big boot with plenty of storage space and a flat floor when you fold the seats. This is all good but the SUV format does raise familiar compromises seen in all vehicles of this type. This includes poor visibility due to the tall 'waistline', a tiny rear window and a degree of top heaviness Peugeot has attempted to offset by stiffening the suspension. This means it doesn't ride particularly well at town speeds and small bumps thump through, though it settles down at speed and the motorway refinement is excellent. The twitchy response to that tiny steering wheel is also an acquired taste.
Expert rating: 4/5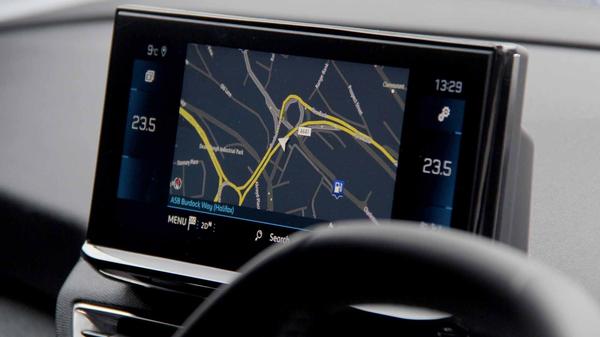 Features of the Peugeot 3008
Your return on the investment of the 3008's asking price comes with a generous range of standard equipment that includes Peugeot's configurable digital instrument cluster and an 8.0-inch central touch-screen through which you can operate everything from ventilation to the infotainment. Stylish 'piano key' shortcut buttons beneath the screen get you to the main menus quickly and easily, which is a bonus. The base model gets Bluetooth, USB connection and the ability to use your phone's navigation apps via CarPlay or Android Auto and there's a reversing camera as standard. You only need go one trim level up to get the much fancier 10.0-inch central touch-screen and the extra functionality it brings, this including built-in connected navigation with subscription-based speed camera and traffic alerts.
Expert rating: 4/5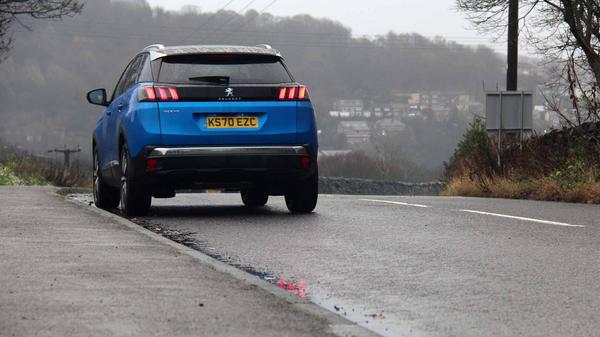 Power for a Peugeot 3008
Peugeot has refreshed the engine line-up for the 3008 in keeping with a general shift away from diesels. These buyers are now tending towards hybrids instead, so the option of two levels of plug-in electrical assistance puts the Peugeot in a very strong position against competitors. The front-wheel drive Hybrid 225 has (as the name suggests) a combined 225 horsepower and can cover 34 miles on electric power alone. The more powerful version drives all four wheels and has an impressive 300 horsepower. It has fractionally better CO2 emissions and a couple of miles more range and, although we've not driven this model, we have tried the closely related Vauxhall Grandland X Hyrbid4 and it's an effective combination with serious punch if you use both power sources. The hybrids are very expensive to buy, though, and if you want a regular engine you have the option of a 1.2-litre petrol with the choice of manual or automatic transmission or a new 1.6 petrol option with 180 horsepower. This and the 1.5-litre diesel are automatic only. We tried the 1.2-litre petrol with the automatic gearbox and it pulls a lot harder than the 130 horsepower output would suggest. It's also very refined and returned an easy 45mpg on a long run, which is impressive for a small engine in a big car. We were less taken by the aggressive stop-start, which cuts the engine for even the briefest pause at a give-way and can leave you hanging. We also consistently mis-shifted the fancy-looking gear selector, leaving us in neutral when the lights went green on more than one occasion. This is probably something you'll get used to but embarrassing when it does happen.
Expert rating: 4/5