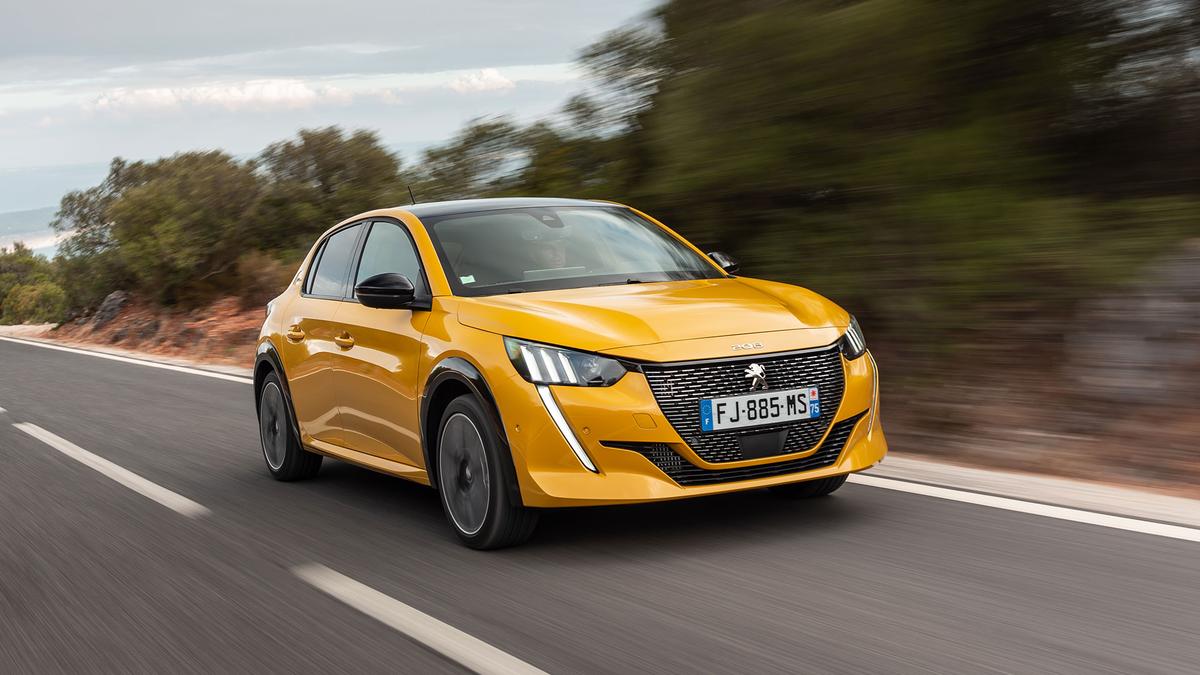 View gallery
The Auto Trader expert verdict: ★★★★★

★★★★★
3.5
Available new from £16,250
If you're one of those supermini buyers for whom style is everything (and it's highly likely that you are), then the Peugeot 208 might well have your eyes out on stalks. It looks great thanks to its individual styling, and the interior looks just as good, both on style and on quality. It also comes with lots of standard equipment and some really cool gadgets. Meanwhile, an all-electric version has an appeal all of its own, bringing a big slice of style to the eco-friendly EV market.
Reasons to buy
Looks fab inside and out

Loads of standard equipment

Peugeot good on reliability
Running costs for a Peugeot 208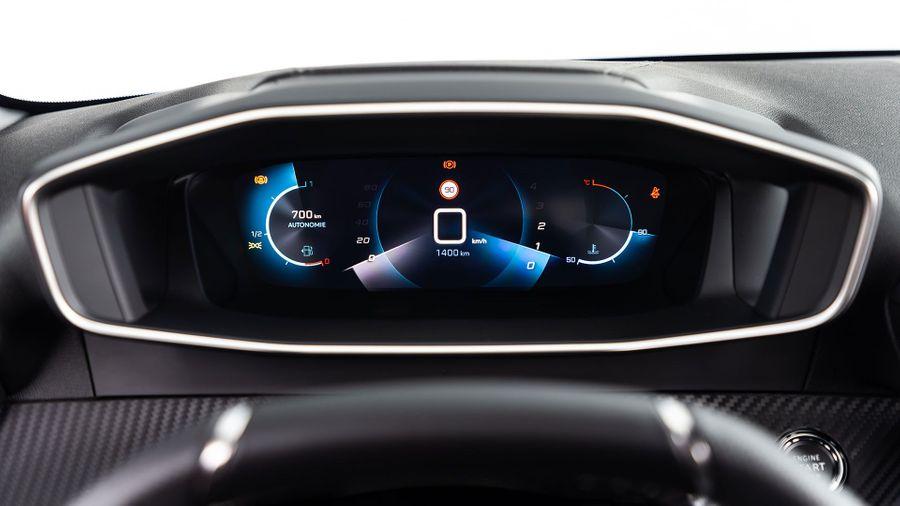 Compare the 208 with popular rivals like the Renault Clio, Ford Fiesta and Volkswagen Polo, and it does look a wee bit expensive, costing you a good slice more in list price. Resale values are no better than average, either, so that won't provide any extra help in protecting your investment come resale time, or trimming monthly finance rates. That said, the Peugeot does look to be a bit more efficient than most of its rivals, so you'll pay a bit less at the pumps and emit a bit less carbon dioxide. Unless you choose the electric version of course, for which fuel and CO2 aren't an issue. It qualifies for all the same tax breaks as other affordable small EVs such as the Renault Zoe, and putting electricity in it will cost you a lot less than filling your car with petrol or diesel. And the purchase prices are broadly similar between the e-208 and Zoe, too.
Reliability of a Peugeot 208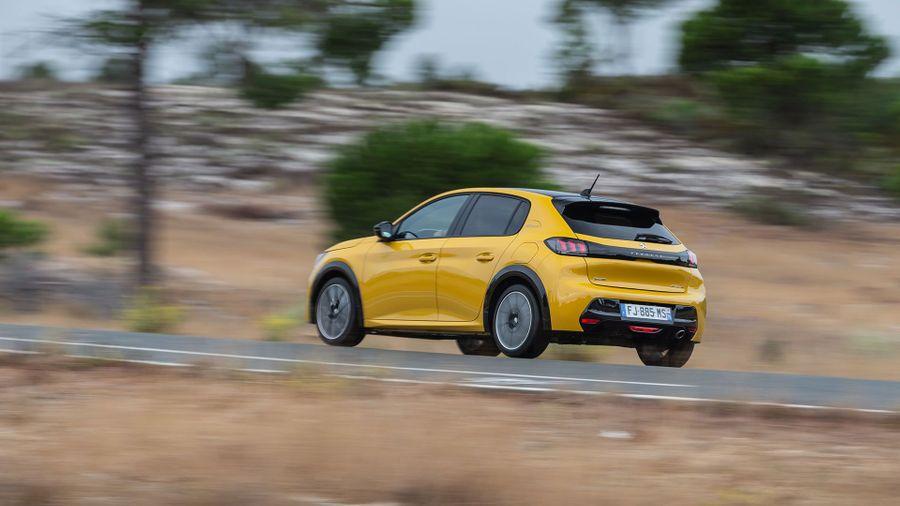 If you're one of those people who thinks that buying a French car means having to put up with shonky reliability, then think again. Peugeot has been performing really solidly in the JD Power UK Vehicle Dependability Survey for the last few years, and in 2019, the firm even managed to top the manufacturer rankings outright. Peugeot offers a two-year unlimited-mileage manufacturer warranty, and you also get a third year of cover through your Peugeot dealer.
Safety for a Peugeot 208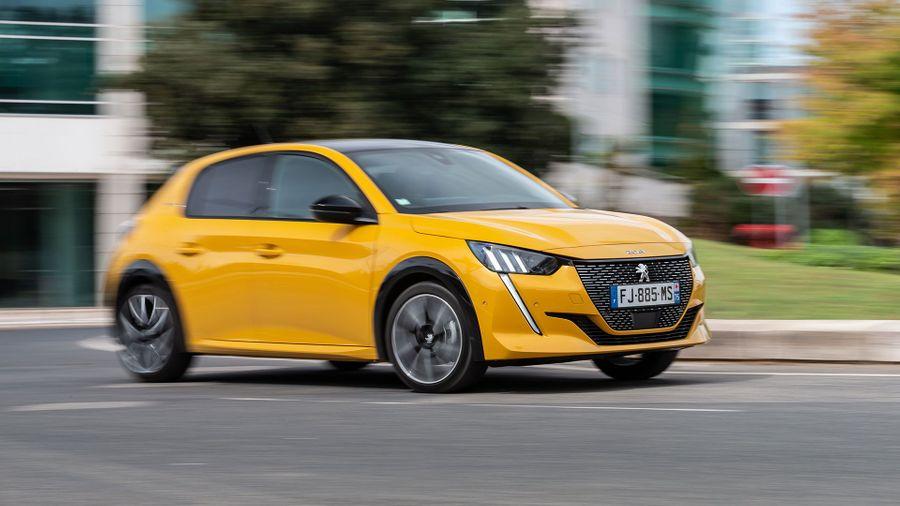 Importantly, all versions of the car come with automatic emergency braking system that slams on the anchors automatically if you fail to respond to warnings of an impending collision. The standard safety roster also includes lane keeping assistance and speed limit recognition and recommendation. Plus, you get all the other stuff you'd expect, such as a large collection of airbags and a stability control system. If you go for the GT trim, you also get a lane positioning system and active blind spot monitoring. Despite all that, though, the 208 only managed to score four out of five stars in Euro NCAP crash tests, while many rivals have achieved the full five.
How comfortable is the Peugeot 208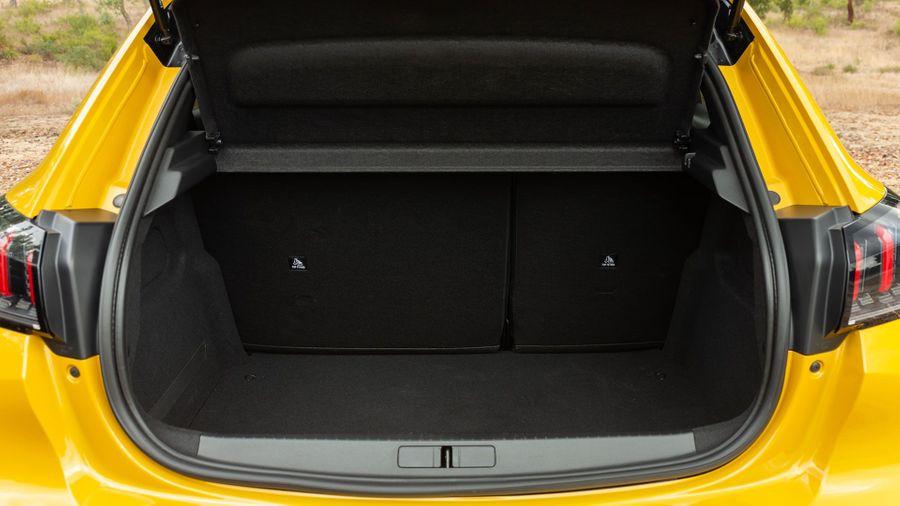 The 208 has a slightly floaty feel at first, and the amount of vertical movement initially makes you think the car has been set up for a pillowy soft ride, but you'll still feel the car fidget over lumps and bumps. There are rival superminis that feel smoother, then, but it's still reasonably comfortable, and if you chuck in a few corners, you'll find that grip levels are pretty good and body control is pretty tight.

Inside, there's plenty of room in the front, and lots of little storage spaces in which to stash odds and ends. The rear seats are roomy enough to accommodate a couple of tall adults, provided those in the front seats aren't too gangly themselves, but you will feel rather more hemmed in and confined than you do in some rivals. That said, the boot is bigger than many in the class at 311 litres, and the rear seats fold down to let you extend the load area.

You'll also like the interior design, because it's modern, innovative and effortlessly chic. The materials are generally of an impressively high quality, and there's a really appealing mix of finishes and textures that makes the cabin feel classy and interesting in equal measure.

The driving position will be something of an acquired taste: instead of looking through your steering wheel to see your instruments like you do normally, your wheel is shrunken down and set lower so you can peer over it instead. Some will like the unconventional feel this gives, while some might struggle to get comfy. The dials themselves are pretty conventional on the entry-level Active car, but in the Allure and upwards, they're replaced by digital 3D ones that have a range of different configurations, and not only do they look cool, but they also work pretty well. The touch-screen infotainment system isn't the most intuitive or logical you'll ever use, but it shouldn't take you too long to get to grips with.

Features of the Peugeot 208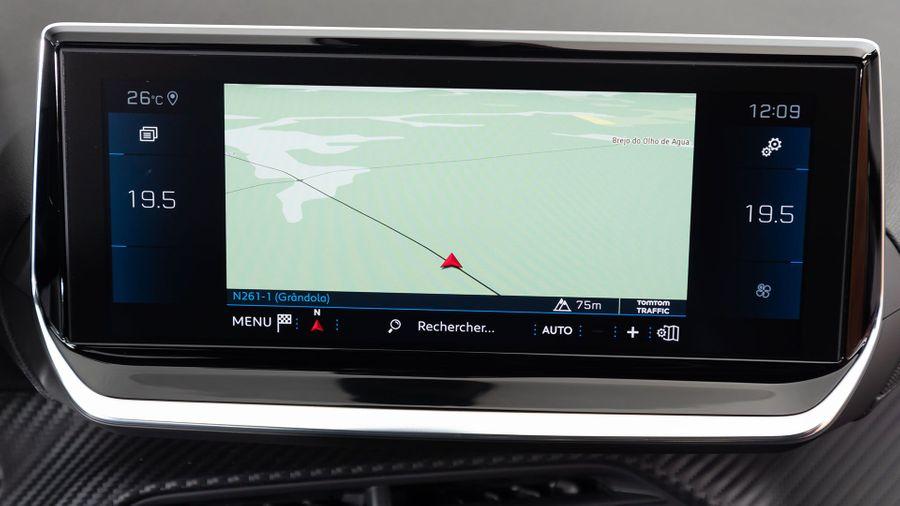 The basic trim is called the Active, and even this one comes with plenty of luxuries, some of which you might not expect in a base-level small car. That includes air-conditioning, automatic headlights, electric front windows, rear parking sensors and a touchscreen infotainment system with DAB, Bluetooth, sat-nav and Apple Carplay/Android Auto. Allure versions add automatic air-conditioning, clever mirrors, an electric parking brake, wireless smartphone charging, electric rear windows, automatic wipers and the funky 3D dials. GT Line trim is mainly about the enhanced aesthetic touches you get rather than extra luxury kit, but you do get a parking camera, plus sensors front and rear. GT trim, which is only available on the electric version, adds a self-parking function, heated front seats and adaptive cruise control with a stop-and-go function for traffic jams.
Power for a Peugeot 208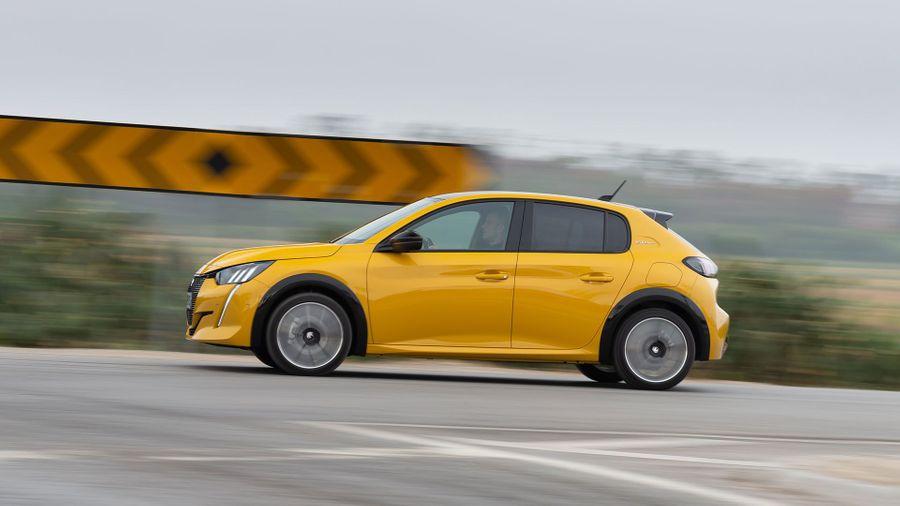 The entire petrol range is based on the same turbocharged 1.2-litre three-cylinder engine, which is available in a variety of forms. The range kicks off with a 75 horsepower version and this will be fine for anyone who's content to just pootle around. There's enough pep to keep you rolling fairly easily, and it's only when you need to pick up the pace in a hurry that it starts to struggle. The next one up, a 100 horsepower version, is a better all-rounder. Your acceleration is considerably quicker and easier, so it feels a lot more comfortable in more demanding driving situations. The 130 horsepower version doesn't ultimately feel a lot quicker than the mid-range engine, and it's not a lot quieter or smoother, either (all of them sound a bit raspy when you work them and you feel some vibration through the controls). What it does give you, though, is an eight-speed automatic gearbox as standard (you can also add it to the mid-range engine as an option), which slushes through the gears cleanly and smoothly. The sole diesel on offer is a 100 horsepower 1.5, which feels rather lazy and laboured, and the amount of noise and vibration it gives off is way worse than in the petrols. No great loss, though, as it'll be of very limited appeal to buyers anyway.

As well as the combustion engines on offer, the 208 is also available as an electric car. It's actually the quickest 208 of the bunch against the stopwatch, and it feels brisk and sprightly when picking up the pace, especially with the car set to Sport mode. Granted, the power delivery is a little more gradual than in electric rivals like the Renault Zoe, but those considering an electric supermini will be far more interested in range figures and charging times than they will in drag-racing credentials. For the record, those figures stand at 211 miles for official maximum range (WLTP), and 7.5 hours for charging time when connected to a 7kW wallbox charger. Find a 100kW public fast-charger, and you can replenish 80% of your battery in 30 minutes.