Expert Review
Mercedes-Benz GLA Class SUV (2020 -) review
From hybrids to hot-hatch derived performance models, there's a Mercedes-Benz GLA to suit all tastes and the tech and quality impresses on all – it comes at a price, however
The Auto Trader expert verdict:
Available new from £33,040
The Mercedes GLA is a premium compact SUV, derived from the A-Class hatchback and offering many of the same features – including the voice-activated 'MBUX' infotainment system and wide-ranging safety tech. Available in petrol, diesel, hybrid and high-performance AMG versions, it's up against cars like the BMW X2, Audi Q3, Jaguar E-Pace and Volvo XC40.
Reasons to buy:
Like a premium SUV, just smaller
Sophisticated and slick tech
Punches above its weight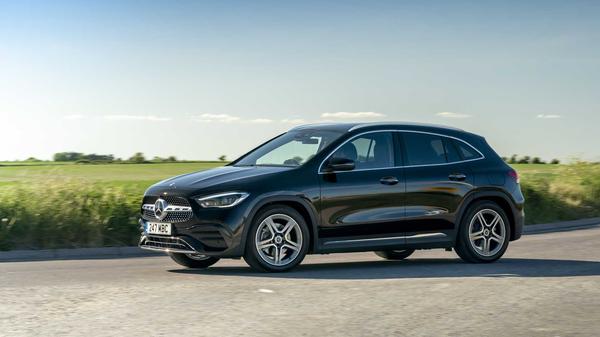 Running costs for a Mercedes-Benz GLA Class
While more expensive versions of the GLA will cost you serious money there are models that compare more favourably with the equivalent
Audi Q3
,
BMW X2
,
Jaguar E-Pace
and
Volvo XC40
you may also be considering. Mercedes' trim structure is baffling in name and complexity so the pricelist takes some navigating but, in short, a front-wheel drive petrol version is going to be your most affordable entry to the range, though you'll need to spend more to get the toys you really want. Though it's among the more expensive models by its list price, the GLA250e plug-in hybrid looks more attractive in terms of running costs, especially for the huge savings in
Benefit In Kind
for
company drivers
. For those buying with their own money the petrol models are cheaper upfront while the diesels better on fuel so
choose according to need
and budget.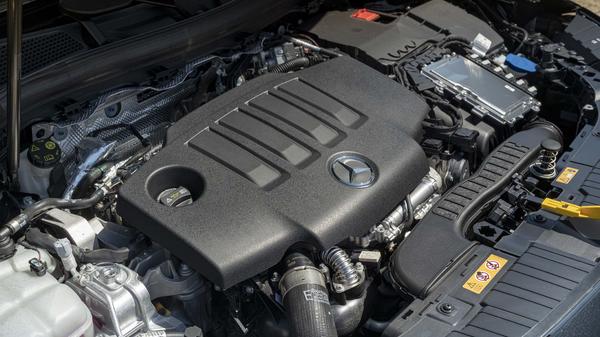 Reliability of a Mercedes-Benz GLA Class
Mercedes is a premium brand and customers would reasonably have high expectations when it comes to quality and reliability. However, like many of its luxury equivalents, it measures relatively poorly on the respected JD Power Vehicle Dependability Study. It is ahead of Audi, BMW and Jaguar, though. It's a similar story on the Warranty Direct Reliability Index, with a less than brilliant overall placing that is at least more favourable than its direct competitors.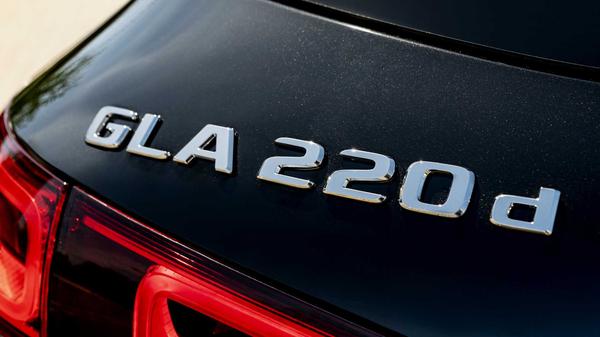 Safety for a Mercedes-Benz GLA Class
The GLA is a bang-up-to-date model and bristles with all the latest safety technology to keep you and your family out of harm's way. There are all the airbags, child seat fixing points (two Isofix on the rear bench) and suchlike you'd hope for, plus a pop-up bonnet to protect pedestrians. But Mercedes is more interested in preventing the worst from happening in the first place, and includes a driver drowsiness alert, automatic emergency braking and a warning system that makes the steering wheel vibrate if you are drifting out of your lane. A full package of active assistance functions to steer you back into lane, intervene if there's something in your blind spot, brake automatically for hazards and more besides is an optional upgrade, but only on the more expensive trim levels.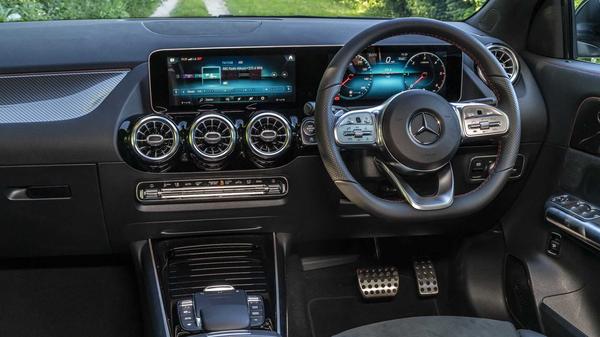 How comfortable is the Mercedes-Benz GLA Class
Now much more SUV-like, the new GLA is a fraction shorter overall than the previous version and the roofline is a little lower it has grown inside in pretty much every direction, most noticeably in the rear legroom. Most importantly for the target audience it feels considerably more substantial and imposing, which is what SUV buyers seemingly want in their cars. Mercedes is typically very strong on seat comfort, ergonomics and all the rest and the GLA delivers on the expectations here. The boot is adequate rather than huge, the high floor at least making loading easy even if it restricts load space. For the non-AMG models Mercedes offers two versions of its 'comfort' suspension package, our GLA220d test car having the lowered version fitted to more expensive models. In combination with the bigger 19-inch wheel option on these models we'd dispute that description, the GLA thudding unpleasantly into bumps and delivering an unpleasantly stiff ride, at least at town speeds. This is at odds with otherwise excellent refinement. AMG versions get their own suspension settings, which by experience of the
GLA45 S version
are even harsher, especially on the bigger wheels these models feature. There's a degree of logic here when you realise the GLA is intended as the more sporting, youthful option compared with its GLB brother but the comfort found in bigger Mercedes is noticeable in its absence.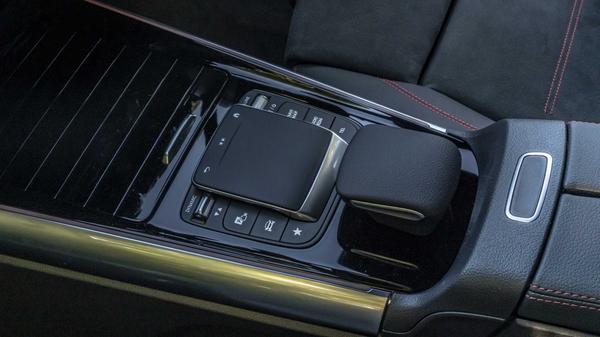 Features of the Mercedes-Benz GLA Class
The GLA's combined screens – and the MBUX system controlling them – is a real Mercedes selling point. You can operate it through touch via pads on the wheel, from the screen, with a pad on the centre console or through voice, assuming you're not self-conscious about starting every interaction with a cheery 'Hey, Mercedes!' All GLAs have a version of this system, the more basic models having smaller 7.0-inch screens with thick surrounds to remind you of what you could have won if only you'd spent a little more. Hard-drive based navigation, connected services, DAB, live traffic information and more are standard on all models, though.
CarPlay and Android Auto
are also standard on all but the entry-level models, while at the other end of the scale end full 'augmented reality' navigation with arrows overlaying real-time camera footage means you never need miss a turn. Suffice to say, if you love your tech it's worth spending a little more to make sure your GLA has all the toys.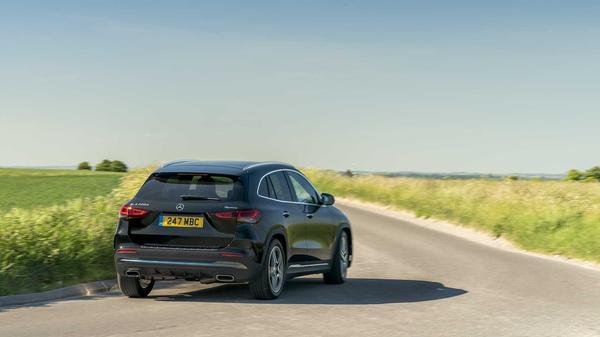 Power for a Mercedes-Benz GLA Class
You can have your GLA with a choice of 1.3 or 2.0-litre petrol engines or a 2.0-litre diesel, the latter available in two power outputs. All models get an automatic gearbox (seven-speed on less powerful versions) as standard while some versions of the diesel are available with all-wheel drive, branded '4MATIC' in Mercedes' lingo. You can also have the 1.3-litre petrol as a plug-in hybrid, which gives you a lot more oomph when the systems are working together but also the option of a claimed 37-mile range on purely electric power with the petrol engine switched off. At the other end of the scale there are AMG versions, comprising a 302 horsepower GLA35 and the truly bonkers 416 horsepower GLA45, which is basically a jacked-up version of the
A45 hot hatch
. We tested the GLA220d, which is the more powerful of the two diesel options. It's impressively refined and satisfyingly punchy, with excellent response through the smooth-shifting automatic gearbox.