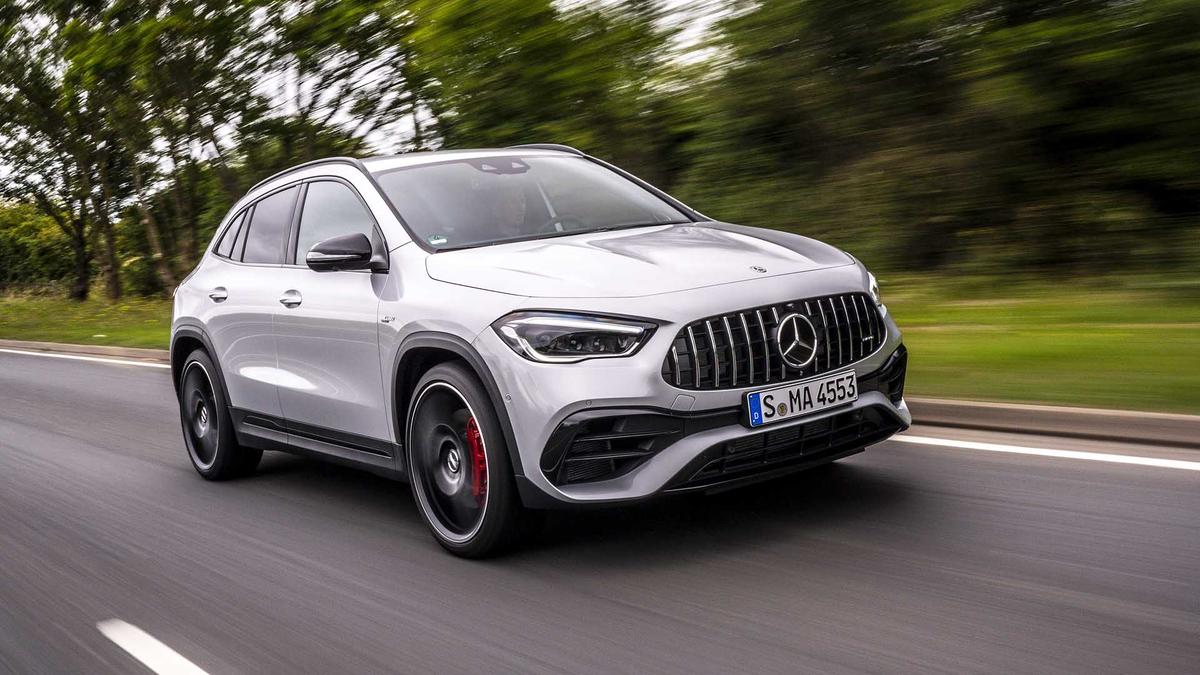 View gallery
The Auto Trader expert verdict: ★★★★★

★★★★★
3.0
Available new from £31,460
Mercedes' ever-expanding small car family now includes SUV versions of the A-Class hatchback and B-Class MPV. This, the GLA, is closer in spirit to the A-Class and competes with premium rivals like the Audi Q3, BMW X1, Jaguar E-Pace and Volvo XC40. Currently we've only driven the flagship GLA45 S Plus version, which is stylish and fast but very, very expensive. Regular petrols, diesels and a plug-in hybrid are also available.
Reasons to buy
Fashionable looks

Premium badge and quality

Fantastic tech integration
Running costs for a Mercedes-Benz GLA Class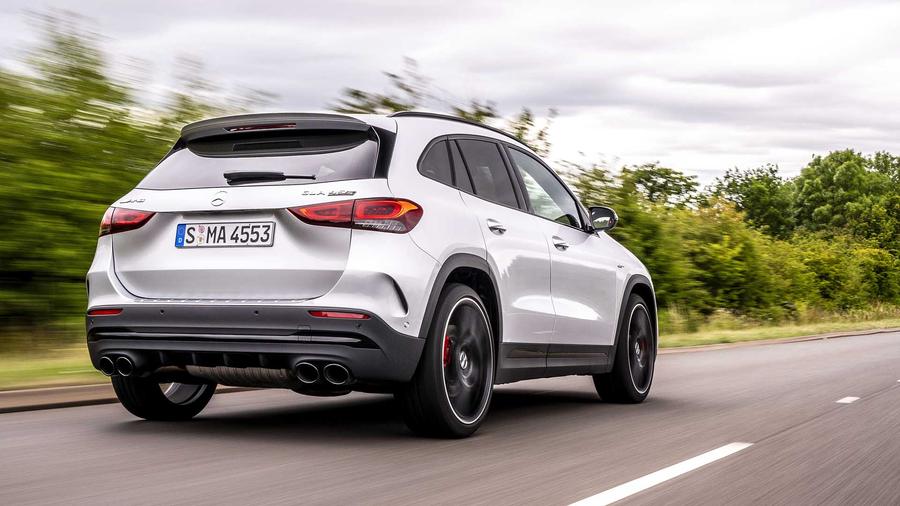 So far, we've only driven the GLA45 S version of the new Mercedes GLA, this top version coming from the AMG performance division and sharing its engine and more with A45 AMG. Accordingly, it's a pretty extreme piece of kit, with a whopping 416 horsepower from its turbocharged engine, uprated brakes, suspension and the option of a wild bodykit if you want it. And, yes, it includes the Drift Mode from the A45! Like the A-Class range there's also a slightly more mellow GLA35 version but they're both very expensive – indeed, the most expensive GLA45 S Plus costs pretty much double the price of the entry-level GLA.

Suffice to say, you need some deep pockets to buy or run this version of the GLA. The good news is there are more affordable options in the range that compare more favourably with the equivalent Audi Q3, BMW X1, Jaguar E-Pace and Volvo XC40 models you may also be in the market for if you're considering a premium compact SUV. Though it's among the more expensive models by its list price, the GLA250e plug-in hybrid looks more attractive in terms of running costs, especially for the huge savings in Benefit In Kind for company drivers. For those buying with their own money the petrol models are cheaper upfront while the diesels better on fuel so choose according to need and budget.

Reliability of a Mercedes-Benz GLA Class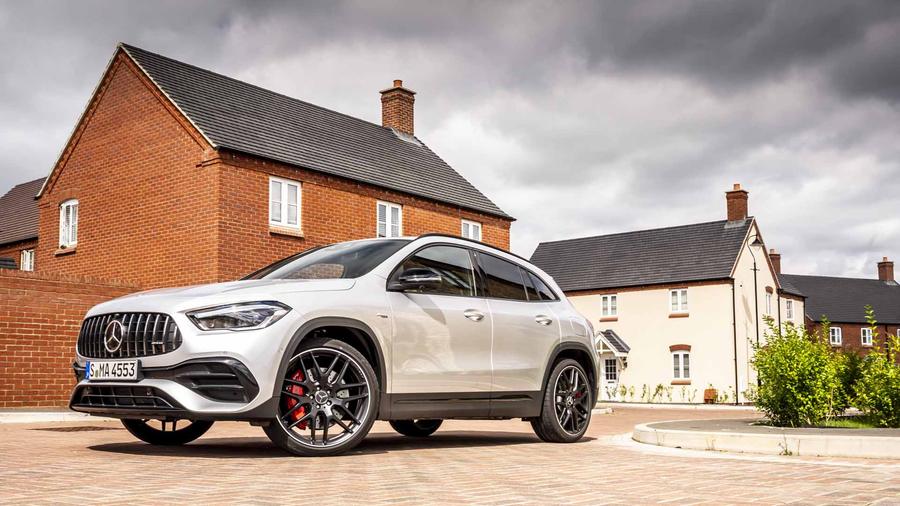 Mercedes is a premium brand and customers would reasonably have high expectations when it comes to quality and reliability. However, like many of its luxury equivalents, it measures relatively poorly on the respected JD Power Vehicle Dependability Study. It is ahead of Audi, BMW and Jaguar, though. It's a similar story on the Warranty Direct Reliability Index, with a less than brilliant overall placing that is at least ahead of its direct competitors.
Safety for a Mercedes-Benz GLA Class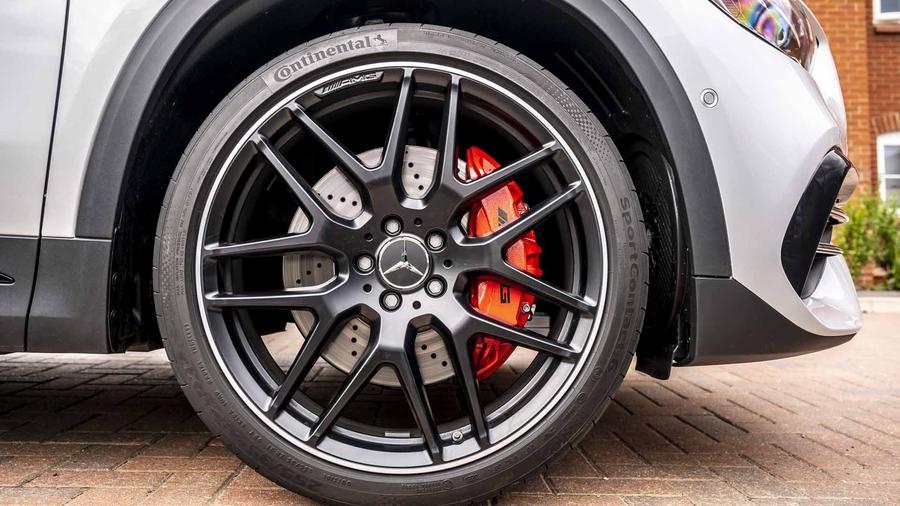 The GLA is a bang-up-to-date model and bristles with all the latest safety technology to keep you and your family out of harm's way. There are all the airbags, child seat fixing points (two Isofix on the rear bench) and suchlike you'd hope for, plus a pop-up bonnet to protect pedestrians. But Mercedes is more interested in preventing the worst from happening in the first place, and includes a driver drowsiness alert, automatic emergency braking and a warning system that makes the steering wheel vibrate if you are drifting out of your lane.

A full package of active assistance functions to steer you back into lane, intervene if there's something in your blind spot, brake automatically for hazards and more besides is an optional upgrade, but only on the more expensive trim levels. As a flagship model many of these features are standard on the GLA45.

How comfortable is the Mercedes-Benz GLA Class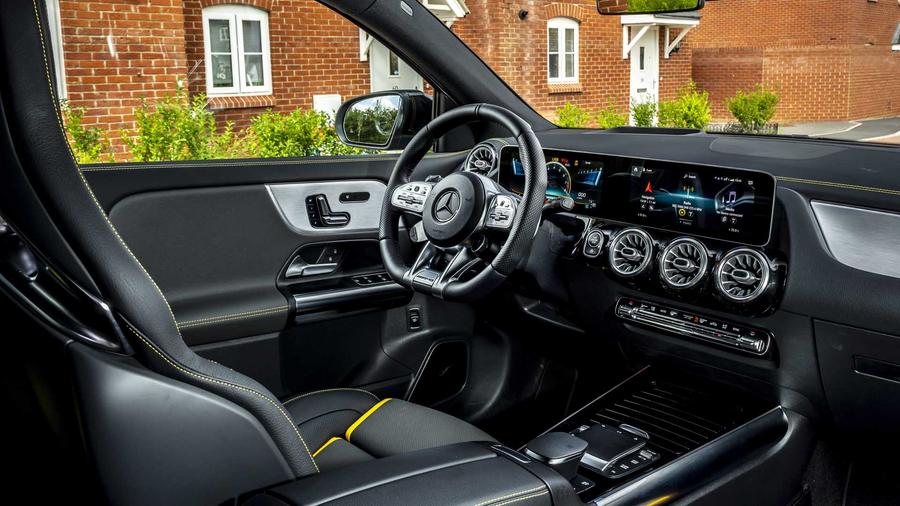 Although the new GLA is a fraction shorter overall than the previous version and the roofline is a little lower it has grown inside in pretty much every direction, most noticeably in the rear legroom. Most importantly for the target audience it feels considerably more substantial and imposing, which is what SUV buyers seemingly want in their cars. Mercedes is typically very strong on seat comfort, ergonomics and all the rest and the GLA delivers on the expectations here.

We can only comment on the ride comfort for the range-topping GLA45 S at this stage, and the news isn't great. True, this is the most extreme, performance-oriented version of the car Mercedes builds and AMG models are always a lot stiffer than the regular models from which they are derived. Plus versions of the GLA35 and GLA45 also get lowered suspension with a switch to take it from stiff to even stiffer, if that's really what you want. That may be appropriate for a hot-hatch like the A45 but feels a bit much in an SUV like this, even one intended for sportier drivers.

We'll have to hope the 'regular' versions with the GLA are more in tune with the family buyers they're aimed at. Certainly, the smaller 18-inch wheels on these cars will make a big difference – you can go up to a 21-inch option on the AMG – as will the softer 'comfort' suspension options Mercedes fits as standard.

Features of the Mercedes-Benz GLA Class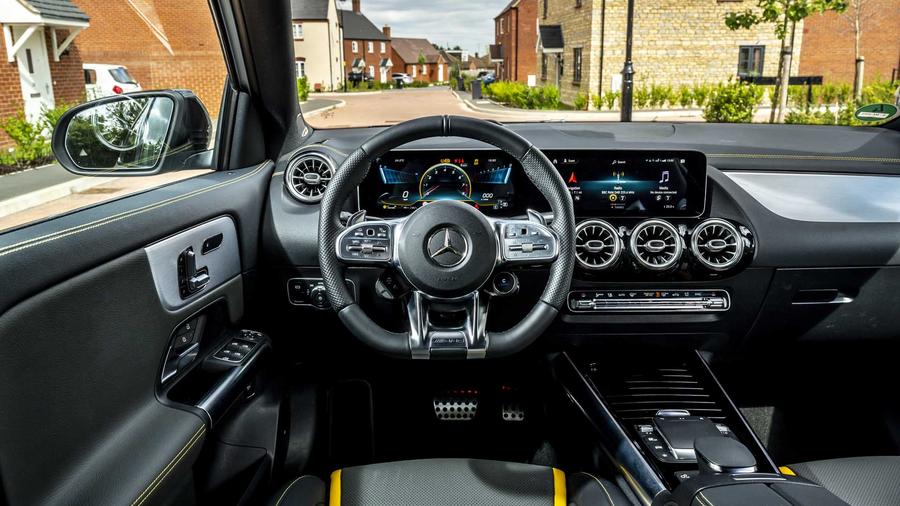 As a top of the range model the GLA45 S Plus we tested gets all the bells and whistles. Well, nearly all. Our test car still had some scope for additional extras but at least included the best bits, like the AMG Performance seats, exterior bodykit, leather upholstery, fancy Burmester stereo and total of six driver modes to choose from. All AMG versions (bar the entry-level A35) also get the fancy paired 10.25-inch screens, the instruments and central infotainment one combined into a single 'widescreen' expanse of configurable information presented in beautifully crisp and stylishly rendered graphics.

The GLA's combined screens – and the MBUX system controlling them – is a real Mercedes selling point. You can operate it through touch via pads on the wheel, from the screen, with a pad on the centre console or through voice, assuming you're not self-conscious about starting every interaction with a cheery 'Hey, Mercedes!' All GLAs have a version of this system, the more basic models having smaller 7.0-inch screens with thick surrounds to remind you of what you could have won if only you'd spent a little more. Hard-drive based navigation, connected services, DAB, live traffic information and more are standard on all models, though. CarPlay and Android Auto are also standard on all but the entry-level models, while at the other end of the scale end full 'augmented reality' navigation means you never need miss a turn. Suffice to say, if you love your tech it's worth spending a little more to make sure your GLA has all the toys.

Power for a Mercedes-Benz GLA Class
The GLA45 S is the only version we've driven so far and, while it might only have a four-cylinder engine, it's an absolute monster, the 416 horsepower it delivers making it one of the most powerful of its type anywhere. It delivers this to the road via a sophisticated all-wheel drive system and eight-speed automatic gearbox, both of which you can configure via the driving modes to behave anywhere on the scale from mellow to mad. Enthusiast drivers will still prefer the smaller, faster A45 hatch version but it still feels enjoyably naughty having this much power in an otherwise sensible family SUV. With 302 horsepower the GLA35 AMG offers a similar character, just dialled back a tad to vaguely more sensible levels.

At the other end of the scale you can have your GLA with a choice of 1.3 or 2.0-litre petrol engines or a 2.0-litre diesel, the latter available in two power outputs. All models get an automatic gearbox (seven-speed on less powerful versions) as standard while the diesels also feature all-wheel drive. You can also have the 1.3-litre petrol as a plug-in hybrid, which gives you a lot more oomph when the systems are working together but also the option of a claimed 37-mile range on purely electric power with the petrol engine switched off.