Expert Review
Land Rover Discovery SUV (2016 - 2020) review
The Land Rover Discovery is one of Britain's best-loved SUVs, with a winning combination of luxury and practicality. Find out what else it has to offer
The Auto Trader expert verdict:
Even if you aren't in the slightest bit interested in cars, the chances are you've heard of the Land Rover Discovery. Its reputation precedes it; on-road or off it, this is a do-it-all car with a touch of class. But just how good is the latest version?
Reasons to buy:
About as practical as cars get
Wonderfully comfortable ride
Virtually unstoppable off-road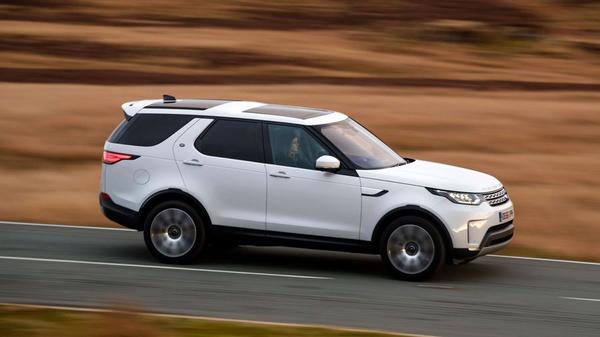 Running costs for a Land Rover Discovery
The latest
Discovery
is a lot more efficient than previous versions, not least due to the vast amount of weight that's been shed. But it's still a pretty thirsty car to run, and is beaten on fuel costs by the majority of its seven-seat SUV rivals. However, it's worth noting that reasonable service and repair costs and, more importantly, low depreciation help the Discovery to mitigate those expenses, especially if you go for the best-selling 2.0-litre diesel model. As a result, it's actually not too expensive a car to buy and own, when all is said and done.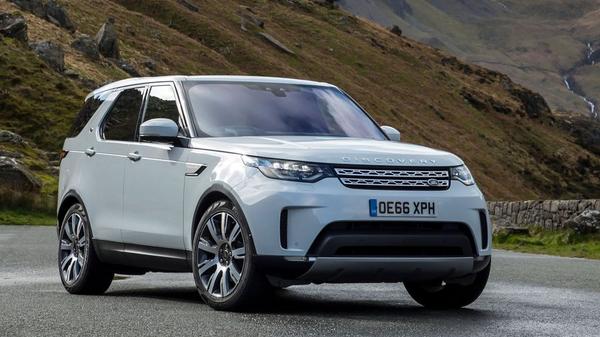 Reliability of a Land Rover Discovery
The Discovery's rock-bottom score on Warranty Direct's Reliability Index doesn't tell a comforting story, and neither does Land Rover's position toward the bottom of JD Power's 2019 Vehicle Dependability Study. On the plus side, Land Rover finished above two of its biggest rivals in the class – Audi and BMW – in that survey. And should anything go wrong with your Discovery, Land Rover offers a three-year, warranty with no mileage cap.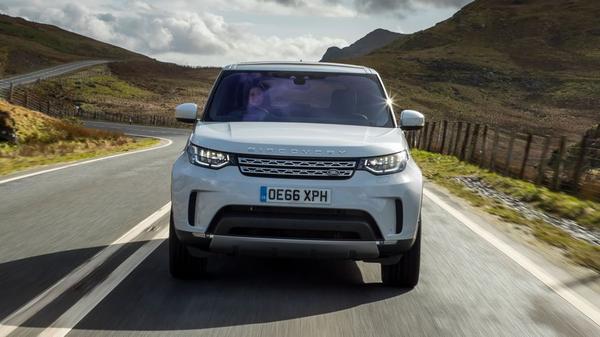 Safety for a Land Rover Discovery
The extensive suite of traction systems that you get with the Discovery helps towards your level of adhesion on the road, as well as off it, and that will always contribute to safety. All versions also get lane departure warning and an automatic emergency braking system with pedestrian detection, while all but the entry-level car have five Isofix child seat mounting points (the S has four). If you go for HSE trim or above, you'll also get a rear-view camera and a Blind Spot Monitor. Many more safety features are available on the options list, including a self-park function that works with either a parallel or perpendicular space, and parking cameras that see all around the car. If you tow regularly, the Trailer Stability Assist function – which acts to calm a swaying trailer – will be very useful. So will the optional Advanced Tow Assist option, which takes the sting out of reversing with a trailer: you simply tell the car where you want to go by 'steering' with the Terrain Response dial, and the car makes all the necessary steering inputs automatically.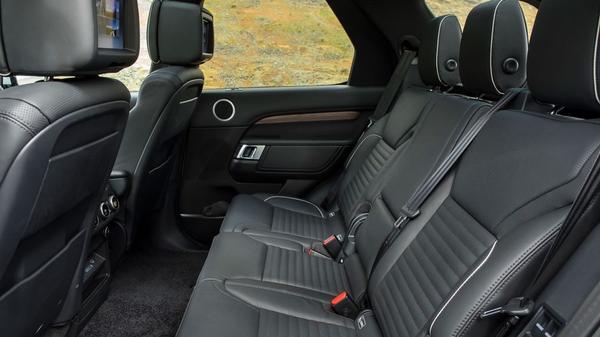 How comfortable is the Land Rover Discovery
The Discovery has always been a car that can play the hardcore off-roader one minute, and luxury limo the next. Its interior quality has traditionally played a big part in that, and with the latest 'Disco', things have been kicked up another notch. Were it not for the big Discovery badge on the steering wheel, you could easily think you were in a Range Rover. There are some exceptions, such as the plastics used on the stalks and window switches, and particularly on the gearshift paddles, but for the most part, the cabin has a wide range of materials and finishes on display, which keeps things interesting to look at, and the vast majority of them feel expensive and nicely textured. Your view of the road ahead is wonderfully clear thanks to the high driving position and low bonnet, and most versions feature full electric adjustment for your driving position. Most functions are dealt with through the touchscreen infotainment system – but the system can be confusing to use, with menus that are both numerous and convoluted, and a screen that doesn't respond particularly quickly to commands. The up-side to this, of course, is that the dashboard itself is pretty short on buttons, and therefore easy to find your way around. The Discovery is about as practical and as versatile as any car you could wish to find. Each of the seven seats is an individual chair that's set higher than the one in front so you get a good view out, and the rearmost five can be folded down electrically using either the touch-screen system, a cluster of switches located in the boot, or a smartphone app. They go completely flat, too. Each seat has enough space to accommodate a six-foot adult in comfort, and access is also pretty easy. The cabin also has a dizzying amount of storage space for odds and ends, and depending on the grade of your car, up to nine USB ports for charging the family's devices. The boot is big enough in seven-seat mode for a few small soft bags, but it's absolutely massive when the car is used as a five-seater, and positively van-like when used as a two-seater. The old car's split tailgate is gone, but it has been replaced by an 'inner tailgate' concealed behind the main bootlid, which is an electrically folding shelf that extends out of the car from the boot floor and makes a handy seat or picnic table. Most owners will only use their Disco on tarmac, and in that environment, the car largely excels. The standard air suspension provides a wonderfully compliant and forgiving ride, absorbing any bump or rut with zero fuss, wafting you along in supreme comfort. Chuck a few corners into the mix, and the Discovery deals with them in an impressively controlled way. There's no disguising the sheer hugeness of the car, in terms of both its dimensions and weight, but you have to be driving it properly hard before it starts to feel flustered or clumsy. And to be fair, there's absolutely no reason to drive it like that anyway. If you do happen to take to the wilderness, you'll be even more dazzled: the Discovery will do things you might not have thought possible in a car. The massive ground clearance, low-range transmission, huge selection of electronic traction aids, and a collection of clever differentials, all help keep you going on just about any surface, even if you're not experienced at off-roading. As well as all that, you'll be able to wade through rivers and scamper up steep rock faces if you ever find the need.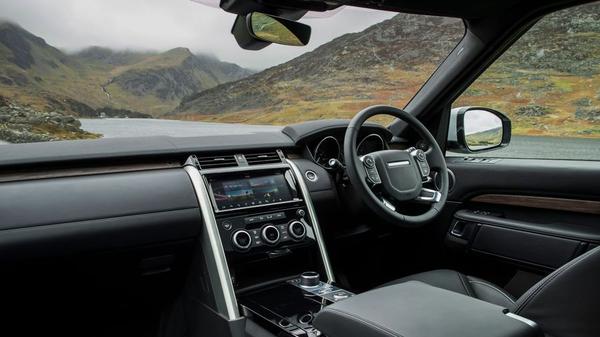 Features of the Land Rover Discovery
The entry-level S trim comes with 19-inch alloys, cruise control, climate control, a heated windscreen, DAB radio and electric boot lid, but misses out on a couple of important things that most Discovery buyers will want, such as sat-nav and leather upholstery. SE trim checks both those boxes, along with several others including heated front seats, automatic LED headlights and parking sensors at both ends of the car. That's why it's the one we'd recommend. Upgrade to HSE trim, and you'll add features like adaptive cruise control, heated rear seats, keyless entry, and a sound system upgrade, not to mention 20-inch alloys. HSE Luxury trim goes one better, with 21-inch wheels, in addition to a heated steering wheel, a rear-seat entertainment system, and a surround-view camera arrangement. The Landmark Edition, introduced to mark Land Rover's 70th birthday, meanwhile, comes with bespoke badges, leather seats, 20-inch wheels and a sportier bodykit.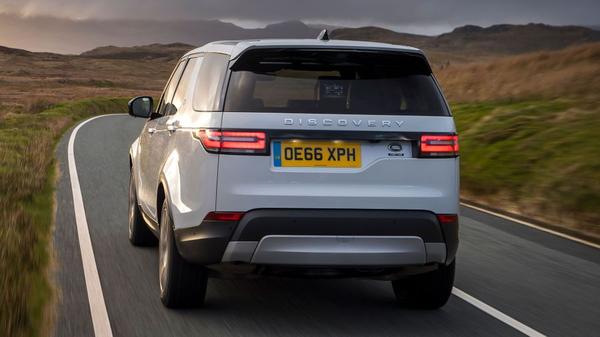 Power for a Land Rover Discovery
The Discovery comes with a range of one petrol and two diesel engines, of which the diesels will likely prove the most popular. The most affordable option, the 2.0-litre, four-cylinder with 240 horsepower, is not especially brisk – the initial responses are pretty lazy, and the eight-speed automatic gearbox can occasionally dither over which ratio is right for the job – but in most situations, there's just about enough urge to haul you around reasonably easily. It's worth noting that we only drove the car carrying a couple of people: load it up with seven plus luggage, and we suspect the engine will start to struggle a bit more. Refinement is another area where the engine is adequate rather than ground-breaking, with enough quietness and smoothness to keep things civilised. We haven't had a chance to try the alternative engines on offer, which consist of a 3.0-litre V6 diesel with 306 horsepower, and a 2.0-litre four-cylinder petrol turbo that produces 300 horsepower. As you can probably tell from their power figures, either of these options should provide more grunt than the 2.0-litre diesel, should that be what you're after.