Expert Review
Kia Rio Hatchback (2017 - 2020) review
The Kia Rio gets more impressive with every generation and is now a genuine contender against mainstream rivals like the Ford Fiesta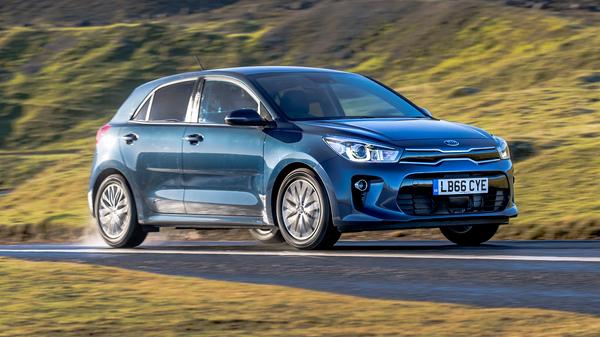 Words by: Phill Tromans

Additional words by: Phill Tromans
Last updated on 20 March 2020 | 0 min read
The Auto Trader expert verdict:
It's all too easy to sound like we're damning the Rio with faint praise, but this really is a very decent car that does its job extremely well. It's not quite class-leading in any way, but as an overall package, it has an awful lot to recommend it, and no major weaknesses. That's reflected in it earning 'Best Value New CarBest Car for New Drivers' in the 2018 Auto Trader New Car Awards.
Reasons to buy:
Plenty of room inside the cabin
High levels of standard equipment, and a long warranty
Excellent 1.0-litre petrol engine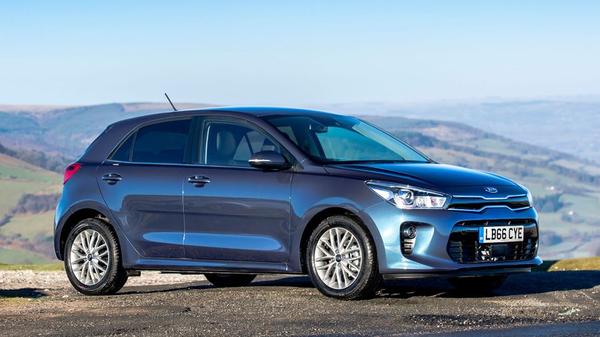 Running costs for a Kia Rio
Gone are the days when Kia sold low-cost cars. Nowadays, 'value' is the most important word, so a Rio won't be the cheapest new small car you can buy. The diesel that so impressed us with its economy and CO2 figures at launch has since been dropped, but that fits with general industry trends towards smaller and more economical petrol engines in this sector of the market. The most advanced of those – the turbocharged 1.0-litre – will do mid-50s mpg according to its official combined figure but the rest of the range isn't far behind either. When it comes to overall running costs, expect the Rio to be broadly similar to its main rivals in areas like depreciation, servicing and repair.
Expert rating: 4/5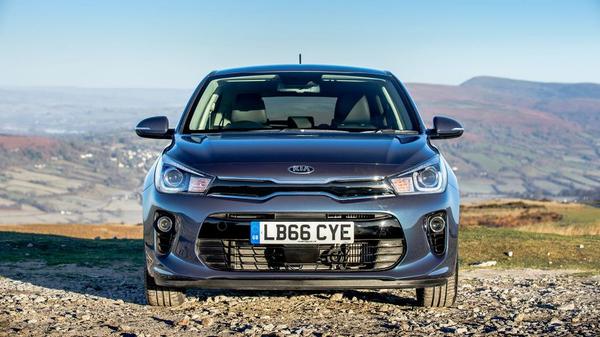 Reliability of a Kia Rio
One of the big attractions of the Rio is that it (like every other Kia) comes with a seven-year warranty. However, buyers could reasonably expect to have no need to make use of it. Although Kia only sits just below halfway in the manufacturer standings of Warranty Direct's Reliability Index, previous generations of the Rio have proved very reliable, and owners on our site have reported almost faultless reliability.
Expert rating: 4/5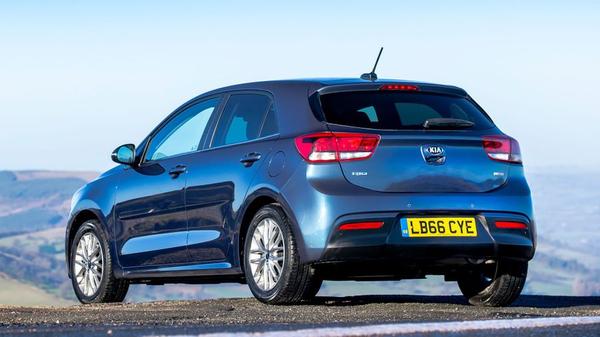 Safety for a Kia Rio
The Rio has an impressive amount of safety equipment available, and what's perhaps most impressive is that it comes as standard on pretty much every model. The only major exception is that the Autonomous Emergency Braking and Lane Departure Warning systems are optional on the most basic trim level. A blind spot alert system is only offered on the top of the range model, too. Otherwise – like the entire range – these models come with six airbags, ABS, stability control, and Isofix child seat mountings. Safety organisation Euro NCAP crash tested the Rio and gave it five stars with all the optional safety kit, but only three stars without, which is food for thought when deciding which version you want.
Expert rating: 4/5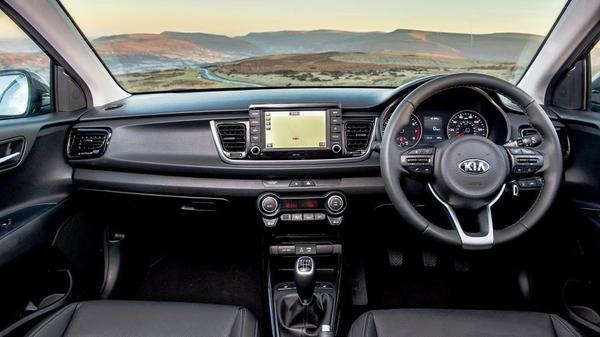 How comfortable is the Kia Rio
In a supermini's most usual setting – around town – the Rio is in its element. The light steering makes getting around town simplicity itself, much helped by the good view to the front and sides. When you escape the urban jungle, you'll find the car sits very securely on the road, and even in torrential rain, the Rio felt very sure-footed through the bends and at cruising speeds. Our only disappointment was that the price you seem to pay for that sure-footed feel is a firm ride, at least on the bigger wheel option we tried. Kia does a fine line in user-friendly cabins, and the Rio is yet another example. The chunky controls and bulbous buttons are pretty much the definition of 'easy to use', and it's fantastically simple for pretty much anyone to settle into the driver's seat and quickly find their way around. The Rio is undoubtedly one of the more practical superminis, and there's no faulting the amount of room up front, with a good range of adjustment on both the driver's seat and steering wheel. Admittedly, you can't quite say the same of the rear, but the Rio is still very good by the standards of its rivals. It'll take four adults in reasonable comfort, although thanks to the centre rear seat being very narrow, the Rio is realistically no more than a four-seater. Likewise, while the boot is a decent size, it's let down by the high sill you have to lift things over.
Expert rating: 4/5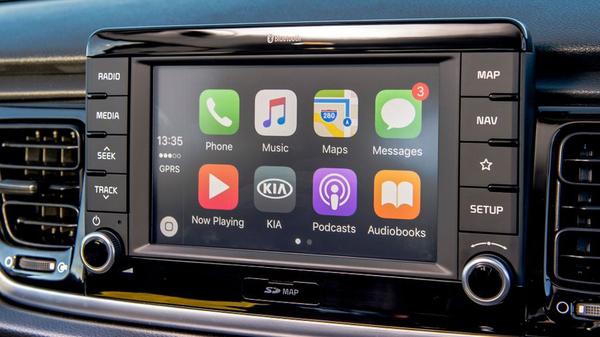 Features of the Kia Rio
Even the most basic Rio comes with air-conditioning, remote central locking, electric front windows, and Bluetooth connectivity. However, we think it's worth upgrading to at least the second trim level up, which adds electric rear windows, cruise control, a better stereo with DAB, and reversing camera. Step up another level and it starts getting more lavish, with climate control, sat-nav, automatic wipers and increased connectivity including Android Auto and Apple CarPlay. Sportier GT Line trims are also well equipped and have a more assertive appearance thanks to additions like upgraded upholstery, bigger wheels and differently shaped bumpers.
Expert rating: 3/5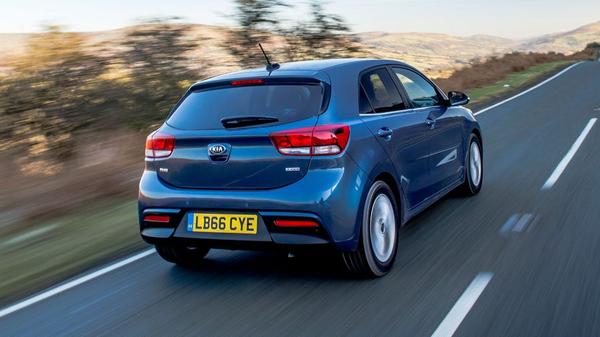 Power for a Kia Rio
You'd be forgiven for thinking the Rio's 100 horsepower turbocharged 1.0-litre engine wouldn't be up to the job, but it's one of the car's best bits, and the perfect engine for the Rio. It's plenty quick enough in the ebb and flow of main road traffic, and has no problem maintaining typical motorway speeds. You can feel a little vibration through the steering wheel at idle, and the engine gets quite noisy when you rev it hard, but neither is unforgivable. Confusingly there are bigger, non-turbocharged 1.25 and 1.4-litre options lower down the range but they're actually less powerful than the clever 1.0-litre and don't pull as well from low revs. We've also driven the latter in its more powerful 120 horsepower version and, while the extra grunt is welcome, it doesn't seem that much quicker.
Expert rating: 4/5