The Auto Trader expert verdict: ★★★★★

★★★★★
4.1
Available new from £23,795
A masterclass in how to put premium gloss on a humble hatchback, the latest Audi A3 Sportback combines angular and aggressive new styling with a swanky cabin bristling with the latest technology. The foundations beneath play it a little safer but Audi knows its customers and the style and content are enough to make it a desirable alternative to the equivalent BMW 1 Series and Mercedes-Benz A-Class.
Reasons to buy
Stylish inside and out

Tech integration

Good to drive
Running costs for a Audi A3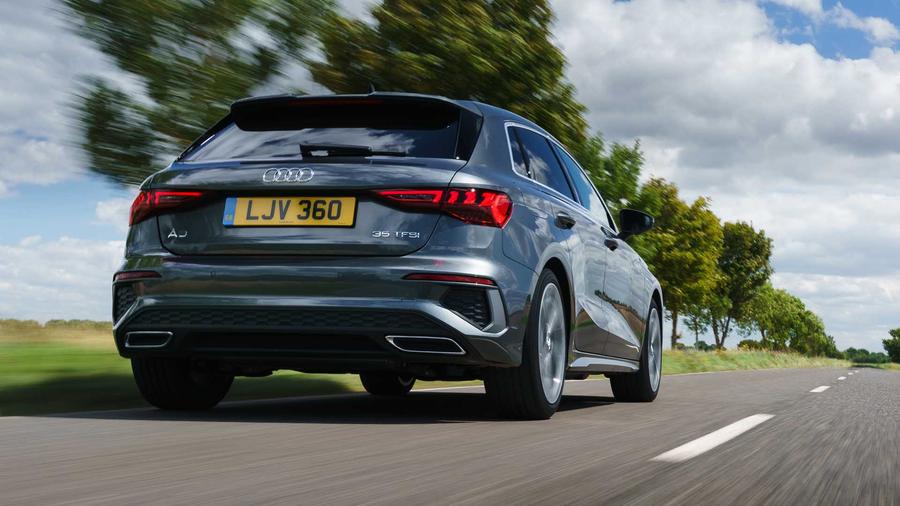 More engines will be joining the A3 Sportback range in due course, including hybrids at one end and more performance-oriented versions like the new S3. But the core 35 TFSI petrol and 35 TDI diesel will be at the heart of the range and offer a solid basis for comparison with direct rivals, including the Volkswagen Golf (with which the A3 shares its foundations, engines and tech) and premium alternatives like the Mercedes-Benz A-Class and BMW 1 Series.

The A3 35 TDI S line we tested is a popular trim level and, at list price, the Audi costs a little more than an equivalent Golf with the same engine and gearbox. It's on a par with the Mercedes and BMW options when you compare equivalent models with 2.0-litre diesel motors and automatic gearboxes like our test car. CO2 emissions and fuel consumption are all pretty much comparable too, meaning running costs are going to be close. Audi residual values are typically stronger, though, which should count in the A3 Sportback's favour when crunching finance options against rivals.

Reliability of a Audi A3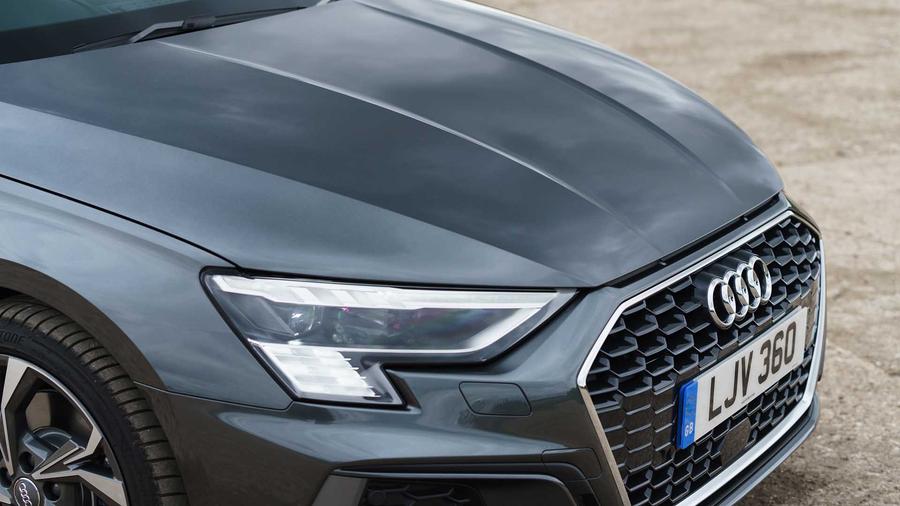 Given its premium reputation Audi customers have a right to expect good reliability and quality from their cars but the brand lags towards the bottom of the table on the most recent JD Power Vehicle Dependability Study. BMW and Mercedes are similarly positioned but Audi's parent company Volkswagen does a lot better, meaning you might be safer with that Golf. We also experienced a problem with our test car, the ignition button disappearing into the dashboard when we pressed it, meaning we then couldn't start the car. To be stranded by such a superficial failure is an embarrassing fault, especially given Audi prides itself on interior quality. Let's hope it was an isolated incident.
Safety for a Audi A3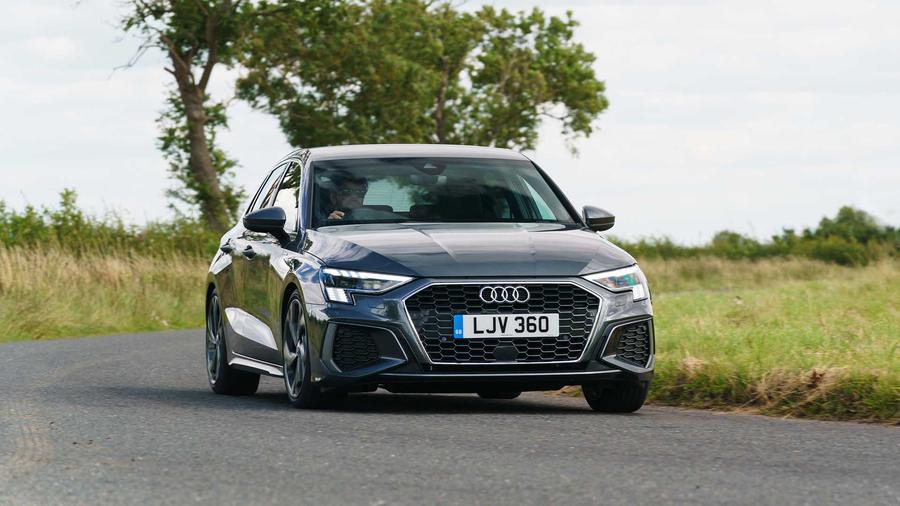 The A3 is built on Volkswagen's latest hatchback platform like the new Golf and, accordingly, is brimming with cutting edge driver assistance features and safety tech. As standard the A3 Sportback uses radar to scan the road ahead, warning you of potential hazards like pedestrians and cyclists if it thinks you haven't spotted them and even applying the brakes if you don't react. On the motorway the wheel buzzes to warn you if you're drifting out of lane and will even nudge you back in if required, while an optional package expands on the tech with adaptive cruise control, traffic sign recognition and parking assistance if you need it. It's quite an expensive option but you'll likely be encouraged to take it for the sake of resale value.
How comfortable is the Audi A3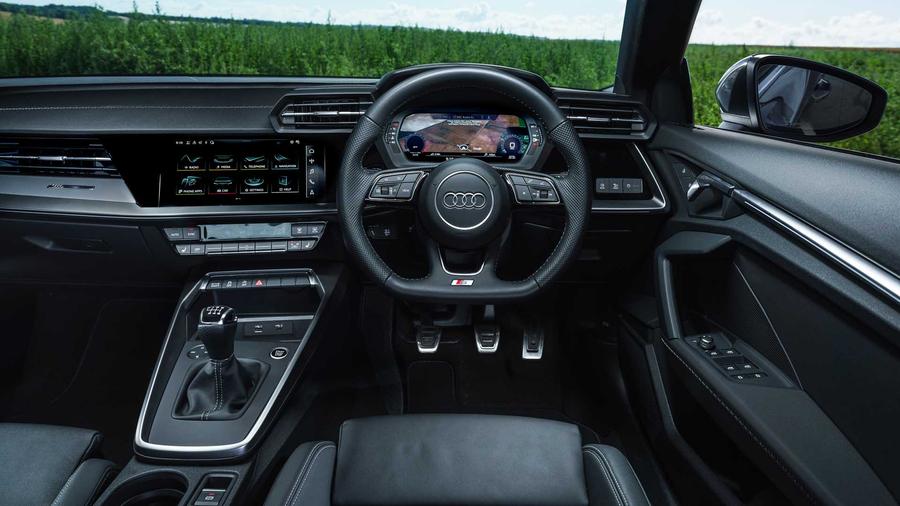 The new A3 Sportback is fractionally longer, wider and lower than its predecessor to the benefit of styling but the gains inside are down to the odd millimetre here and there so not really of any consequence. That's OK, though, because the A3 was already a comfortable car with a great driving position, plenty of adjustment to accommodate drivers of different shapes and sizes and a suitably premium feel. Space in the back is average for the class, though a little dark and claustrophobic with the black trim of our test car.

Ride comfort will depend very much on which trim you opt for, given the less powerful engines and cheaper versions have a more basic rear suspension set-up and you only get the more sophisticated chassis on cars with more than 150 horsepower. This gives the A3 Sportback a very planted and sporty feel, which is satisfying for the driver. But the ride quality on the bigger 18-inch wheels of our test car had an unpleasantly harsh edge on bumpier roads, especially at town speeds over the kind of potholes, rough surfaces and speed bumps and like you'll encounter in urban driving. It's better when the speeds rise and the A3 Sportback is impressively refined on the motorway, so if this is where you do most of your driving you'll be in a happier place.

Features of the Audi A3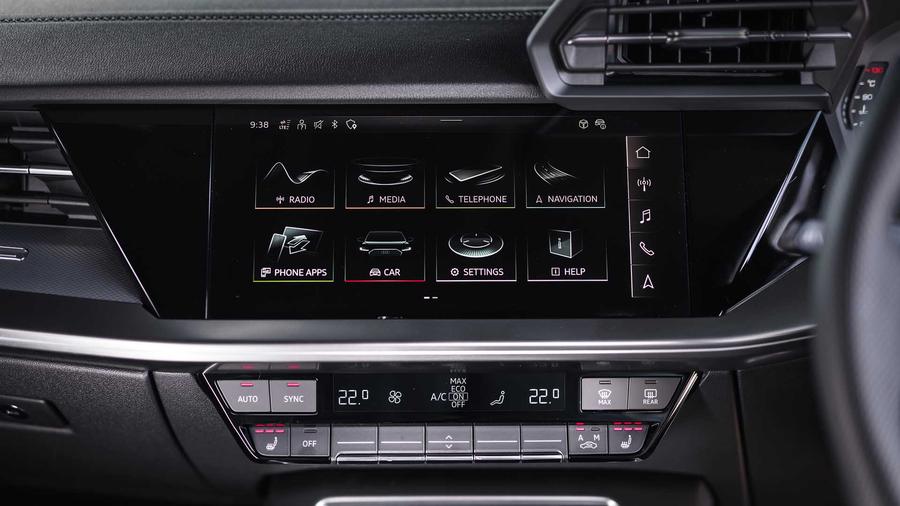 Audi interiors are rightly celebrated for looking good and being well put together, making that niggle we experienced all the more disappointing. Overall, though, the A3 Sportback is dressed to impress and the cabin ticks all the style and tech boxes you could hope for, the dramatic angles, quality materials and smart integration of touch-operated controls meaning it feels properly premium. Mercedes and BMW are also at the top of their game here, but Audi knows what its customers like and the A3 Sportback will score well for showroom appeal for its interior alone.

It's well equipped, too. Conventional instruments have been replaced by a 10.25-inch 'Virtual Cockpit' display behind the wheel while a fully integrated 10.1-inch touch-screen in the centre of the dash is your main point of interaction with the car's systems. Both are standard. The operating system behind this is 10 times faster than that of the previous car and powers built-in and fully connected navigation system as standard, though you can plug your phone in and use your apps if you prefer. Additional functionality, including driver modes and a fancier Virtual Cockpit display, feature as you progress up the range but there's an impressive amount of tech on all models. Audi's mission to strip as many buttons out of the interior as possible means the interior looks good, but the replacement of basic controls like a volume knob with an overly sensitive touch pad can frustrate. At least the heating controls retain proper switches and buttons.

Power for a Audi A3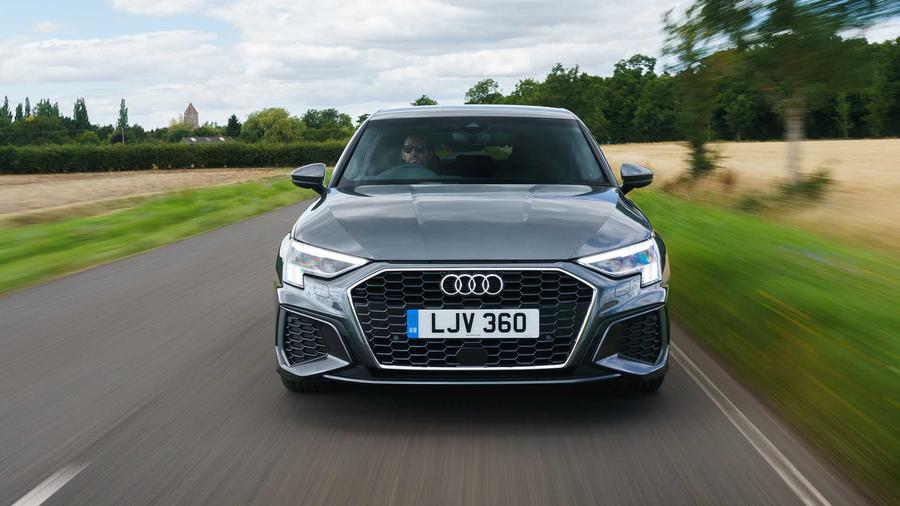 The 1.5-litre petrol and 2.0-litre diesels at the core of the A3 Sportback range both deliver 150 horsepower and offer a good balance of performance, economy and refinement. We drove the 35 TDI diesel with the automatic gearbox and found it impressively smooth and powerful enough for relaxed long-distance cruising, where it scored commendably close to the official fuel consumption figures. Experience of the 1.5-litre petrol in other cars suggests the same of that model, too. The automatic version of that engine gains 'mild' hybrid assistance along with the cylinder deactivation of the manual car; this isn't enough to power the car on electric power alone but expands the scope of the start-stop system.

Below these engines are less powerful petrol and diesels, badged '30' in Audi's somewhat confusing model hierarchy. The 30 TDI diesel looks good for CO2 and fuel consumption, if these are your priority. At the other end of the scale is the 310 horsepower S3 Sportback, this adding 'Quattro' all-wheel drive and stiffer suspension to make the most of the extra power and aimed directly at sporting rivals like the Mercedes A35 AMG and BMW M135i. For Rory Reid's standalone video review of the S3 Sportback click here.