Expert Review
Audi A3 Sportback hatchback (2016 - ) review
The Audi A3 is a premium family car that places refinement, technology and comfort at the forefront. Read our review to see how it matches up to its rivals.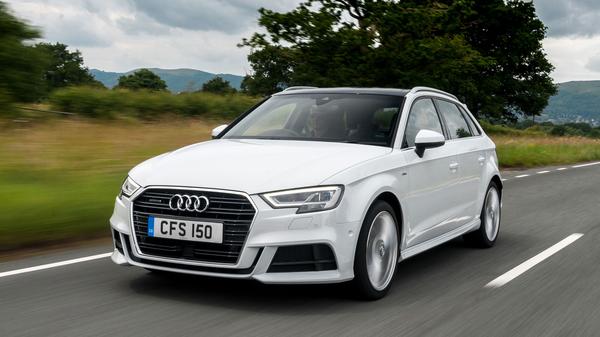 The Auto Trader expert verdict:
With its combination of strong practicality, smart (but understated) good looks, excellent quality and low running costs, the Audi A3 is one of the best cars of its type, and well worthy of anyone's consideration.
Reasons to buy:
High-quality interior
Excellent refinement
Efficient petrols and diesels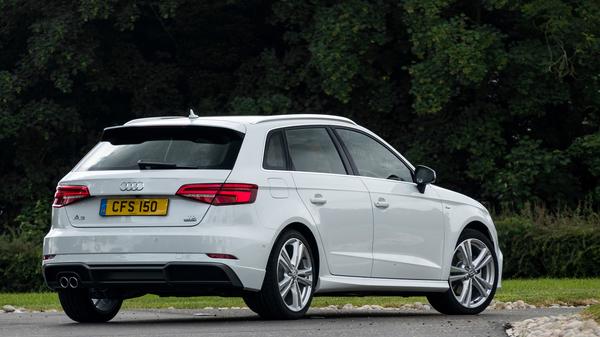 Running costs for a Audi A3
With a wide range of
Audi A3
models it's hard to give definitive guidance on its costs, but generally speaking the purchase price for the A3 Sportback is slightly below that of rivals like the
BMW 1 Series
and
Mercedes-Benz A-Class
. However, it's important to remember that both of those rivals are considerably newer, and they bring with them greater efficiency in terms of fuel economy. They're also likely to hold onto their value better. There's not a huge amount in it though, so unless you're doing massive mileage the costs are unlikely to be deal-breakers.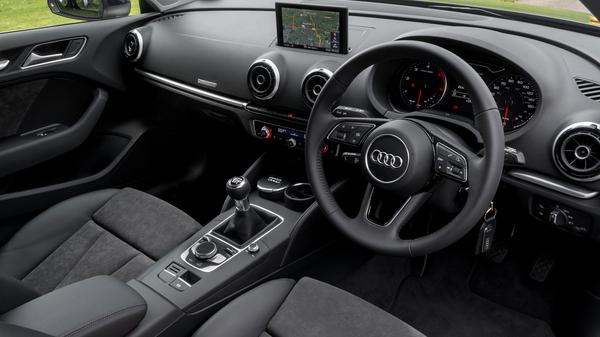 Reliability of a Audi A3
Audi
often seems to struggle in this area, with the impeccable fit and finish of the interiors usually at odds with a patchy reputation for mechanical and electrical durability. This latest A3 seems top notch, but Audi never does particularly well in the JD Power satisfaction survey. The engines and gearboxes are by and large evolutions of existing products that are used throughout the Volkswagen group, with few known faults reported. Owners of the current car on our own website are all fairly positive in their reviews and reported no serious problems. The durability of the e-tron hybrid model is more of an unknown due to its untested technology, but the expensive battery pack is covered by an eight-year warranty that's separate from the three-year cover for the rest of the car.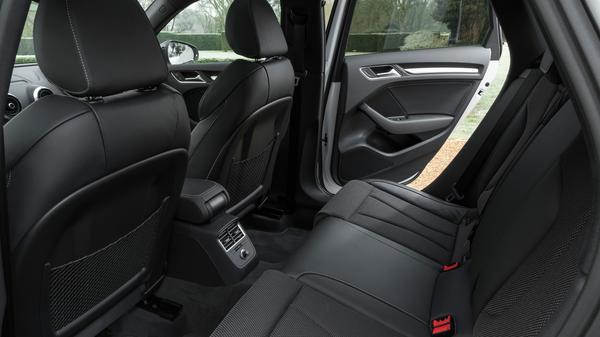 Safety for a Audi A3
The hatchback version of the Audi A3 scored the maximum five stars in EuroNCAP crash tests back in 2014, but standards have moved on considerably since then. You get six airbags and Isofix child seat mounting points in the front passenger seat and outer rear seats, but if you want some of the more modern safety system, such as automatic emergency braking, you'll have to pay extra (apart from on the e-tron model). This is a shame when most more modern cars include it as standard.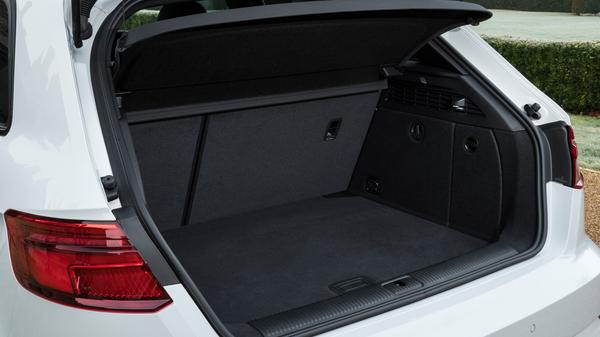 How comfortable is the Audi A3
If you could pick just three words to sum up the A3's interior, they would be "quality, simplicity and technology". The materials are all soft to the touch, but solid in their construction, and everything is laid out in a simple, logical way. Every A3 has a central display screen (which comes in two different sizes depending which trim you go for) and a rotary infotainment controller between the front seats, allowing menu-driven access to all major functions. The on-screen graphics are sharp and smooth, although the iDrive system fitted in all
BMWs
is easier to use while driving. These menus allow the dashboard to be remarkably free from clutter and needless extra buttons. You can option a 'Virtual Cockpit' display, which removes the dials and replaces them with an interactive screen. It looks fantastically futuristic, but it's also pretty expensive. All-round visibility is excellent, and it's easy to get comfortable behind the wheel. There's an impressive head and legroom and a wide range of adjustment on the driver's seat and steering wheel, and there's also enough room for a pair of six-footers to fit comfortably in the back. However, a large transmission tunnel in the floor limits the foot space for anyone in the narrow middle seat. The Sportback has 380 litres of space in the boot. Drop the split-folding rear seats, and this rises to 1,220 litres. The seatbacks don't sit completely flat, but at least there's no step in the floor, and the boot's wide opening, square shape and low sill make it easy to load and unload. There are also some neat touches, such as the cargo floor that can be installed at two heights, the way you can prop the floor upright when putting items in the cubbies underneath, and the lights built into the sides of the boot to illuminate it. There are more spacious family cars around, though, and buggies and other long items will not fit in as easily as they would in cars like the
Skoda Octavia
and
Peugeot 308
. The A3's suspension comes in a range of flavours. The SE Technik model's is the softest, and therefore, the best. The ride is comfortable enough to suit pretty much any buyer, yet the car still feels very sharp in the corners, with excellent suppression of body roll, lots of grip and steering that's weighty and direct. S line models come with a lower suspension than the others, which makes the ride much harsher and should be avoided. Sensible S line buyers will deselect this suspension in favour of the softer setup, which is available as a no-cost option. Those with no sense will specify the optional S line suspension, which is even lower and gives an even more punishing ride.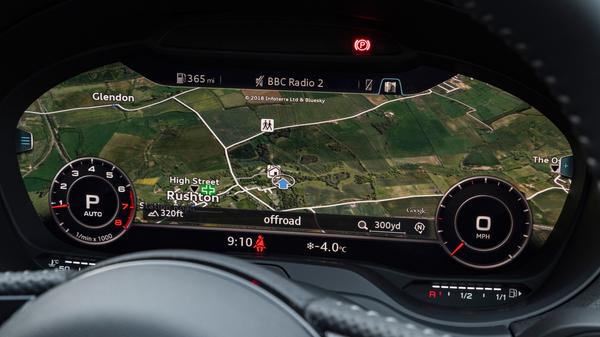 Features of the Audi A3
Audi A3 Sportback buyers have a choice of SE Technik, Sport S line and Black Edition trims, all offering high levels of standard equipment. Even the most basic – SE Technik – has alloy wheels, air-conditioning, Bluetooth, voice control and a 7.0-inch retractable display as standard. You also get with cruise control, a three-spoke multifunction steering wheel and automatic lights and wipers, as well as sat-nav and rear parking sensors. Sport gives you larger alloys and upgrades the air-con to climate control, as well as adding Audi Drive Select (which lets you tailor the way the car drives to your liking), sports seats and extra chrome trim. The e-tron model has the often-optional Technology Package included, which gives you the Virtual Cockpit and various internet-connected infotainment features, together with wireless phone charging and automatic emergency braking. S line models have 18-inch alloys, lowered suspension, part-leather upholstery, a body kit, bright LED headlights and interior LED ambient lighting. The Black Edition adds black highlights to the exterior, tinted glass and a different alloy wheel design. Among the options are Comfort and Technology Packages, sat-nav and DAB radio, as well as Audi Park Assist, an Advanced Technology pack, driver assistance pack and so on. However, be warned: it's easy to get carried away ticking boxes on the options list and ending up with a very expensive car indeed.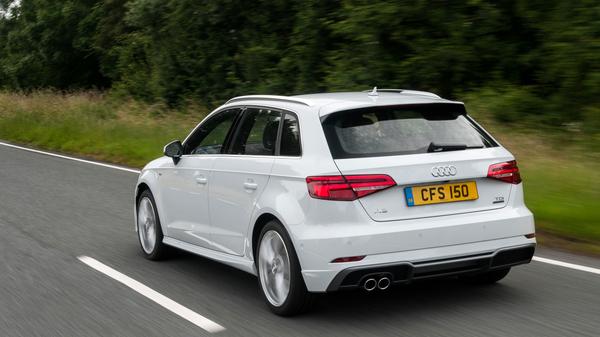 Power for a Audi A3
There's an engine to suit all tastes and budgets in the Audi A3 Sportback range, all of which are turbocharged. Even the smallest petrol, the 1.0-litre 30 TFSI, with 116 horsepower, is smooth at most speeds, and just about quick enough to keep up with the pace of traffic, while the 150-horsepower 1.4-litre 35 TFSI feels impressively brisk. They're so strong, in fact, that they make the 190-horsepower 2.0-litre 40 TFSI seem rather pointless, even though it does offer a fine combination of hot hatch performance with temptingly low running costs. The diesel choices include the 116-horsepower 30 TDI, the 150-horsepower 35 TDI or the 40 TDI with 184 horsepower. While the 30 TDI has enough pace to get by, performance can feel pretty breathless and not all that smooth or quiet. The 2.0 engines seriously up the ante in both areas. The 35 TDI is quick enough to worry some performance hatches, but noisier when you work it hard. The 40 e-tron plug-in hybrid version combines petrol and electric power, and is supposed to offer performance and economy in equal measure. It's very refined, but not particularly fast, and feels hampered by the weight of the battery pack, although initial acceleration is brisk thanks to the instant torque delivered by the electric motor. Whichever engine you choose, refinement is the A3's real strength, and its petrol engines are especially impressive in this regard. All the engines come with the option of either a six-speed manual or dual-clutch gearbox, but there is little compromise to be made in choosing the auto; in many cases, the S tronic A3s are quicker and cleaner than their manual counterparts.