News
Seat reveals new Leon Cupra hot hatch
The flagship for the revised Leon range uses the same engine as the Volkswagen Golf R, making this the most powerful road-going Seat car ever.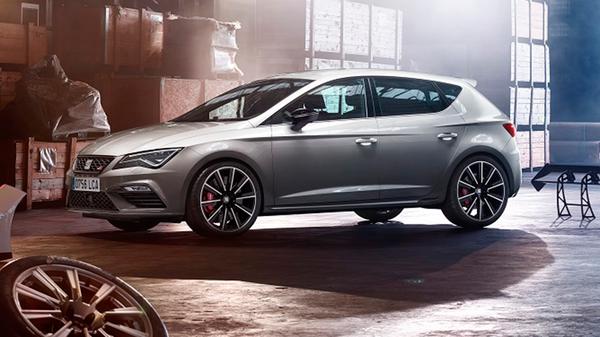 Most powerful road-going Seat car ever
2.0-litre petrol engine produces 296bhp
Three body styles available in March 2017
Seat has announced details of the flagship, high-performance model that will sit at the top of the
revised Leon range
. The Leon Cupra is the most powerful road car Seat has ever produced, and it will go on sale in March next year.
The hot hatch will be available in all three of the Leon's body styles – three-door SC 'coupe', five-door hatchback and ST estate – and all will feature the same engine: a 2.0-litre petrol-powered unit that it shares with the Volkswagen Golf R. The TSI engine develops 296bhp (10bhp more than the previous Leon Cupra) and 22Nm more torque, which is produced across a wider portion of the rev range. Seat is yet to announce any performance figures for the new Cupra, but we expect there to be a slight improvement on the current car's 0-62mph times (5.9 seconds for the five-door hatchback); and, we imagine, this will also be a recipe for even stronger response from the engine in the mid-range. To help cope with so much power, the Leon Cupra comes with Dynamic Chassis Control, which allows the driver to adjust the way the car behaves by choosing between four different modes: Comfort, Sport, Individual and Cupra, the latter giving what Seat describes as 'the ultimate in hot hatch performance.'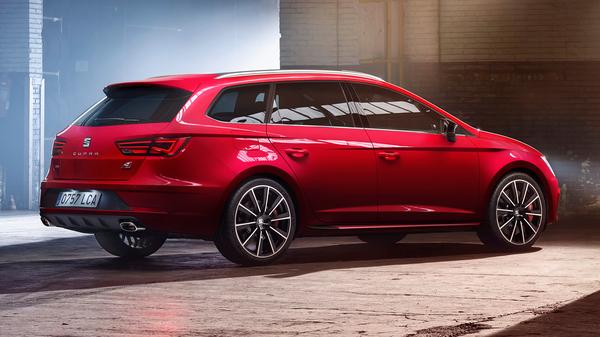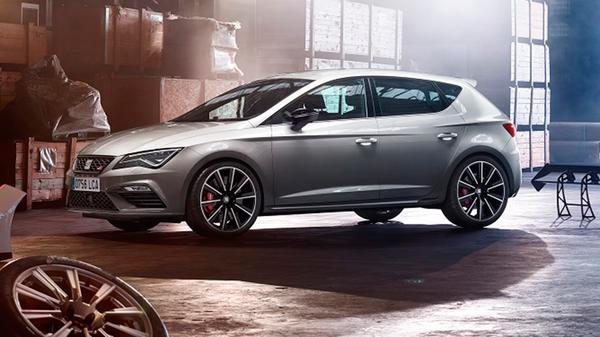 The only mechanical difference between the three versions of the new Leon Cupra is that the ST estate will come with four-wheel drive and a DSG semi-automatic dual-clutch gearbox.
However, Seat is keen to stress that the Cupra is more than just a high-performance car, saying it will come with a range of the latest driver assistance features, such as Traffic Jam Assist, Lane Assist, Adaptive Cruise Control and Pedestrian Protection. It will also have keyless entry and start, while (like the rest of the revised Leon range) the Cupra also has the Media System Plus infotainment system centred around an eight-inch screen. The new Cupra – which will rival the likes of the
Volkswagen Golf R
and
Ford Focus RS
– will appear in Seat showrooms in March next year, and the company will announce the car's final specification just before that. Prices will be announced at the same time, but we expect the Cupra to cost just under £30,000.