News
New Cupra brand launches with sporty Ateca SUV
Seat branches off its Cupra badge as a separate brand, starting with this 300 horsepower Cupra Ateca SUV.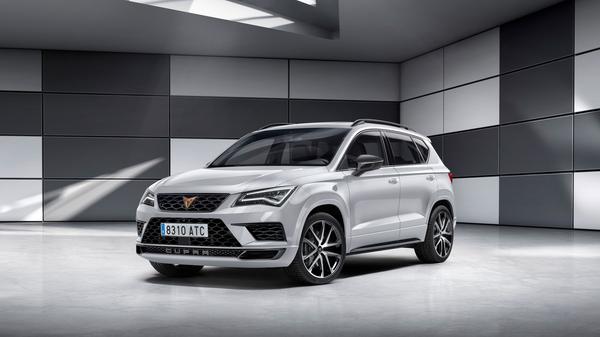 Cupra brand will be used for sporty versions of Seat cars
Seat hopes it will double sales over the next four-to-five years
First car under the new badge is the Cupra Ateca SUV
Seat
has formally launched its new Cupra brand, which will be used for its
sporty cars
. Previously, sporty Seats had the Cupra name as part of the model, but it's now a separate brand name, and will have a separate area in around 260 Seat dealerships around Europe.
The first car under the new brand is the Cupra Ateca, a 300 horsepower, all-wheel drive, sporty version of
Seat's mid-size SUV
. Existing Cupra cars – such as the
Leon
– will be rebranded, and more models are planned. The brand will also be used for Seat's racing and motorsport division, which was previously called Seat Sport. The new logo is apparently inspired by "the attitudes of tribal civilisations". Right. Seat hopes the new brand will see Cupra branded cars double over the next four-to-five years.