News
Coming soon: 2021 Mercedes-Benz EQV
The Mercedes Concept EQV previews a production electric version of the V-Class, due to be revealed later this year.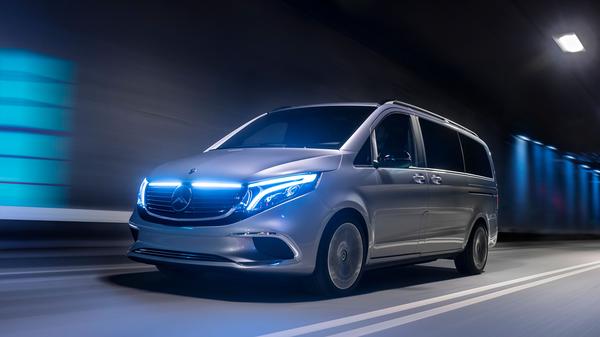 Pure electric premium MPV
Claimed range of 249 miles
Production car due in September
This is the Mercedes Concept EQV, a preview of a production premium electric MPV we'll see in September.
Based on the
V-Class
, the EQV has six, seven or eight seats depending on configuration, and a claimed range of 249 miles on a single charge. It's been revealed at the
2019 Geneva Motor Show
, but we'll see the production version at the
Frankfurt Motor Show
in September, and it should be on sale in 2021. The EQV is powered by a 100kWh lithium-ion battery and a 150kW motor, which will give a 99mph top speed. It promises the ability to rapid charge enough energy for 62 miles in just 15 minutes. Inside, you get the latest MBUX infotainment system and enough leather and fancy lighting to live up to the premium image.
Check out our full coverage of the 2019 Geneva Motor Show.