News
How car manufacturers are adapting to EU emissions targets
How have EU regulations changed the way established manufacturers like Alfa Romeo and Ferrari work? Rory Reid investigates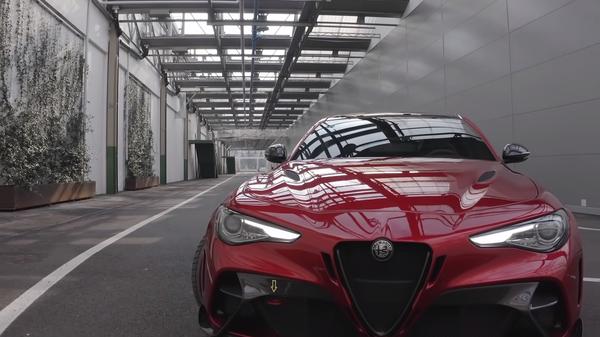 The European Parliament and Commission have set out some pretty stringent emissions rules and are handing down hefty fines to manufacturers that aren't meeting their new targets.
Here, we take a look at how some leading car brands are adapting to these new laws while bringing their carbon emissions down.
Tesla & Alfa Romeo
When the European Parliament and Council introduced Regulation (EU) 2019/631, they specified strict emissions standards for new cars. If manufacturers want to sell cars in Europe, they must meet stringent individual CO2 emissions targets that, across the industry, work out to be 95g/km.
Those who don't meet this target face a fine of 95 EUR per gram over their set target multiplied by the number of cars they sell in Europe. Check the video for how that maths works out – there are some pretty big figures. As FCA Group (which includes
Maserati
,
Jeep
,
Fiat
and
Chrysler
) was considerably above its target, it was facing billions of euros in fines. In order to avoid these fines, these brands will need cleaner engines, hybrids and electric options, or to discontinue the most polluting cars from their line-ups, including those within the Maserati,
Alfa Romeo
and
Abarth
stables.
Did Tesla save Alfa Romeo?
There's a clause in Regulation (EU) 2019/631 for an 'open pool' that allows unrelated manufacturers to offset their CO2 emissions against one another.
This allowed the FCA Group, with its high CO2 emission averages, to partner with
Tesla
and its low emissions average. In doing so, FCA managed to bring its overall average down, buying time to develop new engines that make its fleets eco-friendlier.
How Ferrari avoided massive fine
Ferrari
is another leading name that could've faced sweeping changes to its business, had it not also found a solution in the small print.
The EU Regulations include three options in the small print that act as various levels of exemption depending on a manufacturer's circumstances. They are: 1. Exemption for those responsible for less than 1,000 cars in the EU per year. These manufacturers don't have a target unless they opt to have one. 2. Derogation (meaning relaxation) for small volume manufacturers that produce between 1,000 and 10,000 vehicles a year. These manufacturers can propose their own target, which is ultimately approved by the commission based on criteria set out in regulations. 3. Derogation for niche manufacturers who produce between 10,000 and 300,000 vehicles a year. These manufacturers can apply for targets that are 45% lower than others. Manufacturers that produce over 300,000 vehicles a year have weight-based targets, with heavier cars having a higher target.
What will Ferrari do next?
As Ferrari is classed as a small volume manufacturer (SVM), it could set its own target by negotiating a CO2 average it thinks it is capable of reaching and then providing evidence that it is working towards this.
Ferrari fans may not have too much to worry about for now, as these targets are also in line with its technology. It's not possible for sports cars with big V8 and V12 engines to reach the same emissions drop as someone like Ford, and this is taken into consideration. As such, Ferrari and other SVMs are now creating realistic targets based on the types of vehcles they create and the technology they can adopt going forward. Is all that really fair for Ferrari? Watch the video for the verdict.