Guide
The cheapest cars to insure
Find the cheapest cars in insure on Auto Trader. Our experts choose the best cars from cheap insurance groups – ideal for new drivers facing higher insurance premiums.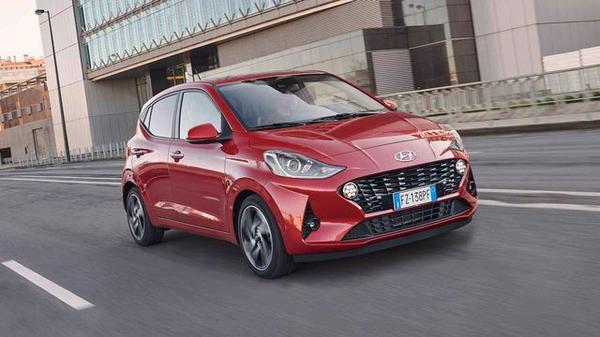 Words by: Andrew Woodhouse
Last updated on 12 July 2022 | 0 min read
Car insurance can prove costly, especially if you're a
new driver
and under the age of 25.
Some cars cost less to insure than others though, and our expert reviewers have pulled together some of the best cars in the cheapest insurance groups to help you start your research.
How it works:
Car insurance groups indicate how much insurance you'll pay. Lower-spec cars tend to be in the lower insurance groups and so cheaper to insure. Models can appear in different groups, depending on their specifications — so it's always worth
getting an insurance quote
before you commit. Visit our new driver page for more on
learning to drive and choosing your first car.
Which cars are cheapest to insure?
As a general rule, lower-specification cars with smaller and less powerful engines prove cheaper to insure. These cars tend to be more economical and easier to repair, so are categorised in lower car insurance groups.
Note that different factors, such as your postcode and your personal driving record, can also influence how much insurance you'll end up paying.
Understanding car insurance groups
There are
50 car insurance groups in total
. Typically, cars in the lower insurance groups are the cheapest to cover; with Group 1 normally offering the cheapest car insurance deals.
Cars are sorted into insurance groups based on their value when bought new, their safety and security, performance and the cost of repairs, amongst other factors. Note that insurers may choose to set their own insurance groups, though they are likely to be similar to the standard groups.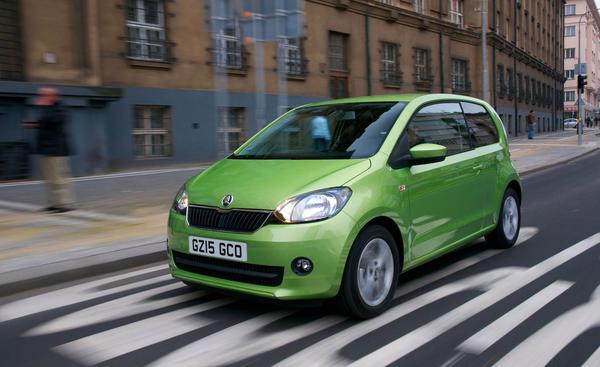 Cheap cars to insure: Skoda CitiGo
Top 10 cheapest cars to insure
Here's 10 of the cheapest cars to insure (based on the standard car insurance groups) as chosen by our expert reviewers.
As specifications (like trim level, engine size and type) can vary for car models, they may fall into more than one insurance group. For example, the Ford Fiesta hatchback is in insurance groups 1 to 3 in the Style trim, but the base model / standard trim is in insurance groups 10 to 15. It's worth doing your research and shopping around for the best deals (more on that below), but these cars are a great starting point for cheap car insurance. •
Hyundai i10
— a compact hatchback that'd make a great city car. •
Skoda CitiGo
— another city hatchback that offers style, comfort and quality. •
Fiat Panda
— a funky, SUV-looking hatchback available as a hybrid and 4x4. •
Dacia Duster
— an affordable SUV that offer great value for money. •
Vauxhall Corsa
— great for the daily commute, there's also an
electric model
e-Corsa in a higher insurance group. •
Toyota Yaris
— a stylish, supermini sized car that's also available as a
hybrid
. •
Nissan Micra
— a safe, reliable hatchback that offers a comfortable cabin for driving. •
Seat Ibiza
— a five-door supermini that's affordable to buy and run. •
Volkswagen Up
— a practical, affordable city car that's smooth and refined to drive. •
Toyota Aygo
— one of many on the
used car
market that's available on a budget.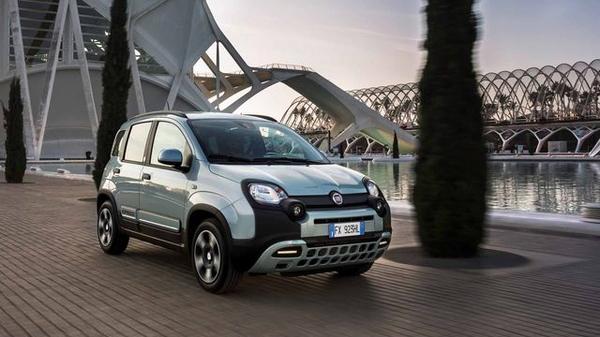 Cheap cars to insure: Fiat Panda
Reducing the cost of your car insurance
The car insurance group isn't the only factor that decides how much you'll end up paying, as there are ways you can reduce your insurance premium.
There are several options, including: • Adding low risk drivers to your policy can reduce your premium • Reducing your premium by opting for a higher excess • Having a black box fitted into your car • Some
research suggests
that getting your quote 3 weeks (21 days) before your current policy expires helps secure a better price and can potentially save hundreds. Read more:
Read our top 10 ways to save on car insurance for more tips.
Finding the best car insurance deal
Another way of reducing your premium is to
compare car insurance quotes
when it's time for renewal.
Different insurers can have different criteria, so you could find cheaper policies by shopping around. You may be able to save hundreds on your renewal quote or when insuring a new car.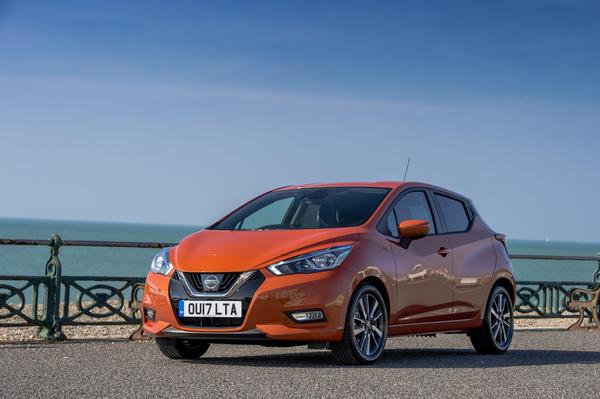 Cheap cars to insure: Nissan Micra
Jargon buster
• Premium – an insurance premium is the amount you must pay for your insurance policy
• Policy – a document covering the terms and conditions of your insurance contract • Excess – a fixed amount of money you pay if you make an insurance claim
What does car insurance cover?
It depends on the type of car insurance you choose, but you can find car insurance policies that cover:
• Damage to your car, another vehicle or property in an accident • Injuries to yourself or someone else • Theft or attempted theft • Fire damage Be aware that less comprehensive coverage isn't always cheaper and that not all insurance policies offer the same cover. Really take the time to read the small print and understand what an insurance policy covers and whether it offers value for money.
Is it cheaper to pay insurance monthly or annually?
If you can, then you should try and pay for car insurance in an annual lump sum as this is usually cheaper than monthly instalments. Monthly instalments usually charge higher rates of interest, making them more expensive over the span of 12 months.
Do I need car insurance?
Unless your car is
declared off road (SORN)
, then you legally must have car insurance.
Driving without insurance can result in heavy consequences, including a minimum fine of £300 and six penalty points on your licence. If the case escalates and you end up in court, you can face an unlimited fine and disqualification from driving.