News
Coming soon: 2020 Volkswagen T-Roc Cabriolet
Always wanted a convertible SUV? Then Volkswagen has you covered.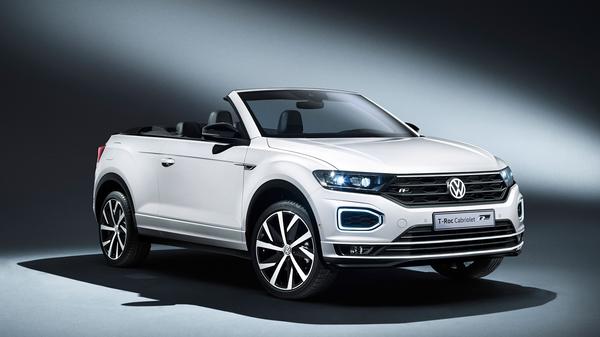 Convertible version of the T-Roc SUV.
Will be unveiled at the Frankfurt Motor Show.
Due to launch in spring 2020.
Volkswagen has drawn back the covers – and the roof – on its new
convertible SUV
, the
T-Roc
Cabriolet. Based on the hard-top
compact SUV
that came out in 2017, the Cabriolet will get its first public outing at the Frankfurt Motor Show next month, ahead of a spring 2020 launch.
Like previous VW cabriolets such as the
Beetle
and the
Golf
, the T-Roc features a soft-top roof that folds up or down electrically in nine seconds, at speeds of up to 19mph. With the hard roof absent, passenger protection is taken care of by an extendable rollover protection system that deploys behind the rear headrests if the car senses that it's about to tip over.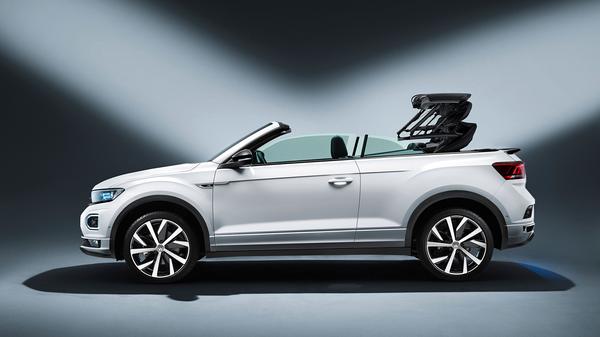 Exact specs have yet to be announced, but VW says that the T-Roc Cabriolet will have the option of a new infotainment system that's permanently connected to the internet, accessible through an infotainment screen up to 8.0 inches in size. There'll also be the option of an 11.7-inch digital instrument panel, in place of traditional dials.
Two trim levels are promised - the Style and the R-Line – offering a design-focused look or something a bit sportier in terms of exterior look, as well as sports tined suspension, fog lights and a different steering system. Despite the raised ground clearance, the T-Roc Cabriolet isn't designed for off-roading, so comes with front-wheel drive rather than four-wheel drive. Power will come from a choice of two turbocharged petrol engines. A three-cylinder, 1.0-litre unit has 115 horsepower, while a 1.5-litre, four-cylinder engine has 150 horsepower. The former engine comes with a manual six-speed gearbox, while the latter has the option of a seven-speed, dual-clutch 'box.