News
Vauxhall reveals new range-topping Insignia Country Tourer
Following same principle as Audi's allroad models, the Country Tourer is a more rugged-looking, four-wheel drive version of the latest Insignia, which will be sold alongside the previously announced Grand Sport and Sports Tourer estate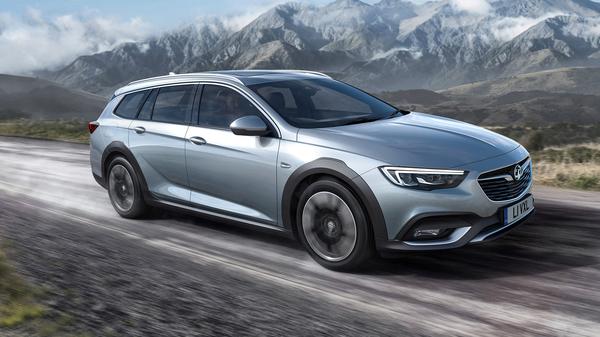 Third member of recently launched Insignia family
More rugged styling and extra ground clearance over regular Insignia
To be seen in the flesh first at Frankfurt Motor Show in September
These are the first pictures of the latest addition to the new Vauxhall Insignia range, the Country Tourer. A more rugged-looking, four-wheel drive version of the recently launched Sport Tourer estate, we'll see it in the flesh for the first time at the Frankfurt Motor Show in six months' time.
Like the previous version, the new Country Tourer follows the same principle as Audi's allroad and Skoda's Scout models, providing a halfway house between a conventional estate and an SUV. That means it comes with more ground clearance than the regular estate, as well as having a more robust look. In the case of the Country Tourer, that means skid plates front and rear, along with protective black cladding around the wheelarches and along the sides of the car. At heart, though, the Country Tourer is an estate, and it comes with a host of practical features, such as a load capacity of up to 1,665 litres, the option of 40/20/40-split rear seats and standard roof rails that can take a load of up to 100kg. On top of that, the Keyless Open & Start feature will allow the tailgate to be opened and closed with a kicking motion under the rear bumper.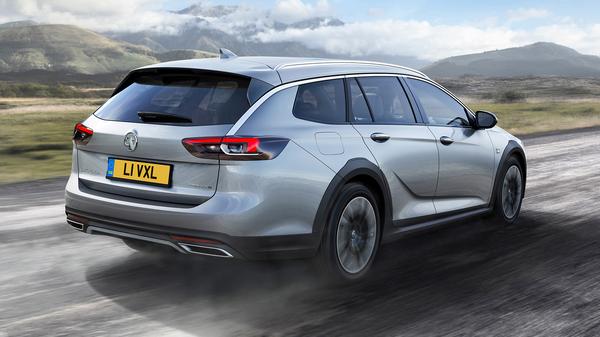 The Country Tourer will be sold alongside the other Insignia models, the Grand Sport and Sports Tourer; and, like them, it is available with the very latest in technology and infotainment. This includes LED headlights, a head-up display, and adaptive cruise control, while the Lane Keep Assist features automated steering correction.
The infotainment system is compatible with both Apple CarPlay and Android Auto, while among the features of Vauxhall's OnStar system are automatic crash response and stolen vehicle assistance. In addition, it offers a booking service and parking search, which can request an advisor to book hotel rooms and/or search for suitable car parks. Little has been revealed so far about which engines and gearboxes the new car will have, but Vauxhall has said that it will feature a new top-of-the-range diesel engine, a new eight-speed automatic gearbox and all-wheel drive with torque vectoring, which transmits the drive to whichever wheel is best able to use it. The Country Tourer will also be available with the FlexRide chassis, which adapts the responses of the suspension, steering, throttle and automatic transmission, either independently or according to the 'Standard', 'Sport' or 'Tour' modes, which can be selected by the driver. As yet, Vauxhall has not confirmed when the car will go on sale or how much it will cost. However, we will hear more nearer its official unveiling at Frankfurt in September, and expect that its price and specification will reflect its position at the top of the Insignia range.