News New Porsche Taycan 2020 – coming soon
The Taycan represents more than just an exciting new all-electric sports saloon; it also represents a key turning point for the Porsche brand.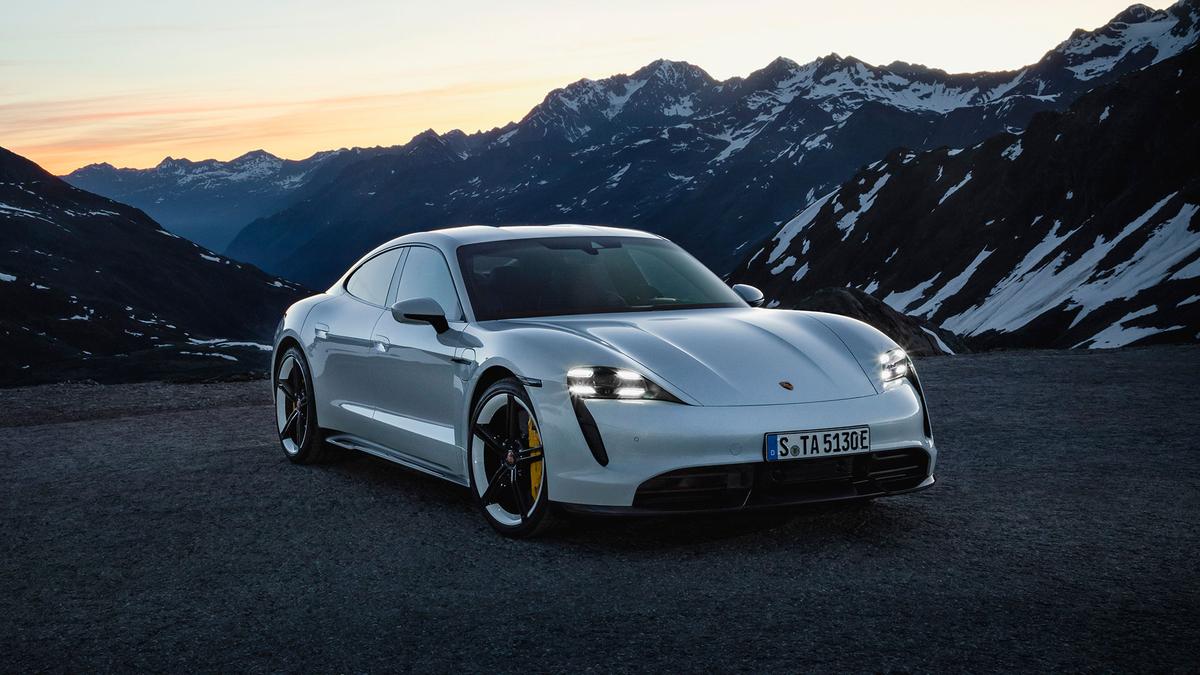 View gallery
All the buzz (if you'll pardon the pun!) on Porsche's stand at the
Frankfurt Motor Show
is around the brand's revolutionary new
all-electric
sports car
, the Taycan.
To our eyes, the exterior design of this his four-door sports
saloon
strikes a good balance between looking futuristic, but still being recognisable as a
Porsche
. Let's dig in for more details.
New all-electric sports car from Porsche

Two versions delivering either 680 or 761 horsepower

Maximum range of 280 miles
New Porsche Taycan 2020 release date
The Porsche Taycan is available to order now, with deliveries expected to start in January 2020.
New Porsche Taycan 2020 price
Porsche Taycan is currently set to RRP from £116,000.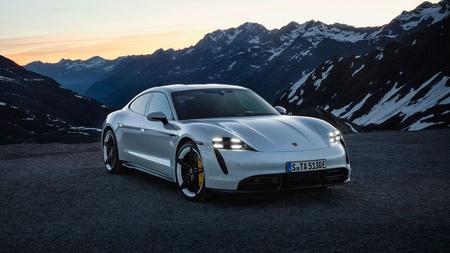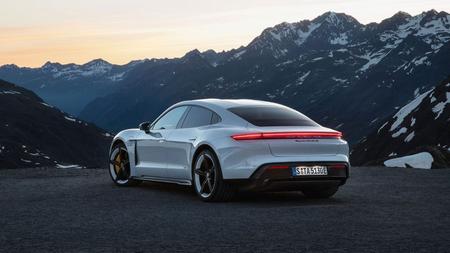 New Porsche Taycan 2020 range
Range-wise, the official WLTP (Worldwide Light Vehicle Test Procedure –
more on that here
) figures suggest you'll get up to 280 miles out of the Turbo and 256 miles from the Turbo S (see trim levels, below).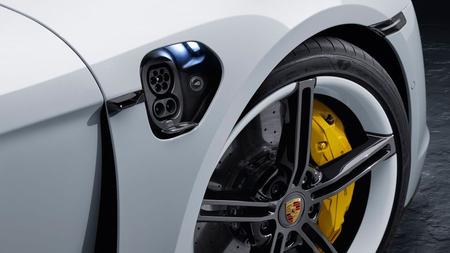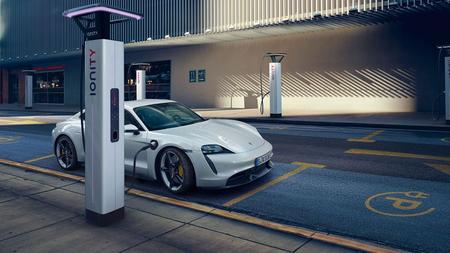 New Porsche Taycan 2020 engine size and speed
Both new Porsche Taycan trims are among the most powerful cars in the current Porsche range.

The Turbo develops a stonking 680 horsepower, making it capable of 0-62mph in 3.2 seconds of a top speed of 162mph.

The Turbo S has the same top speed, but with an even-more-bonkers 761 horsepower, it'll crack the 0-62mph even more quickly at 2.8 seconds.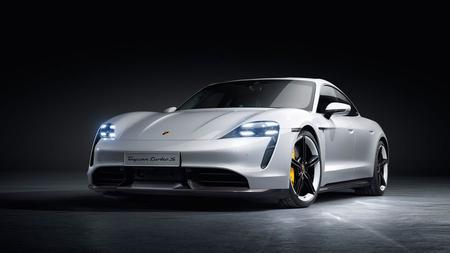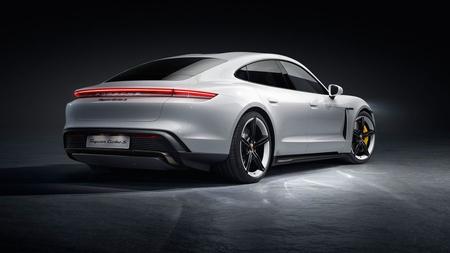 New Porsche Taycan 2020 interior
The interior is designed to be entirely leather-free for the first time, instead using a range of recycled materials.

Like in some other Porsche models, there are two luggage compartments, with 81 litres of space at the front of the car and 366 litres at the back.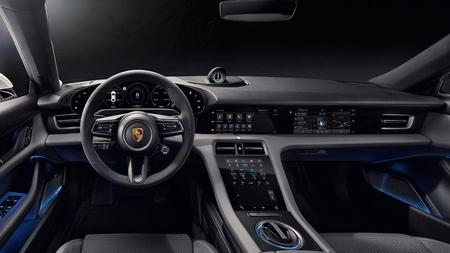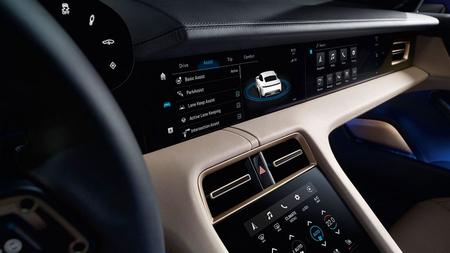 New Porsche Taycan 2020 trim levels
Initially, the Taycan comes in two forms, the Taycan Turbo and Taycan Turbo S. Both have two electric motors – one on the front axle and one on the rear – and
four-wheel drive
.
Two more trims are due later in 2020 – an affordable two-wheel-drive trim and a sporty estate model, called the Taycan Cross Turismo.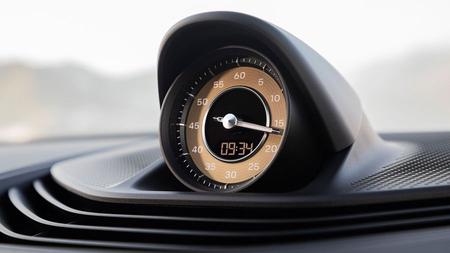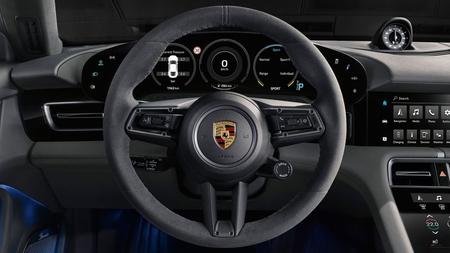 New Porsche Taycan 2020 colours
The new Porsche Taycan comes in 10 colours to start. If you fancy something more than the usual blues, silvers and blacks then you could choose the eye-catching mamba green metallic, or pay extra from the carmine red.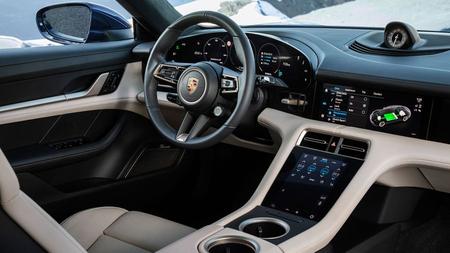 What else do I need to know about the new Porsche Taycan 2020?
The Porsche Taycan stands out is one of the only electric cars to include a gearbox. Electric cars don't tend to need gearboxes because they have torquey motors; but by including one, the Porsche Taycan can reach higher top speeds than most other electric cars.

As an added bonus, the gearbox's two-speed transmission means the Taycan stands to use less electricity when cruising.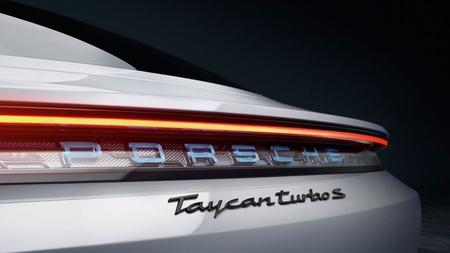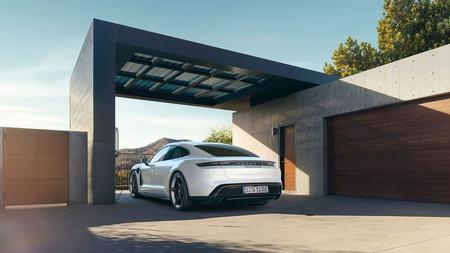 Interested in buying a Porsche ?