News
Coming soon: 2020 Lamborghini Sian
The fastest, most powerful Lamborghini ever made; and it's a hybrid…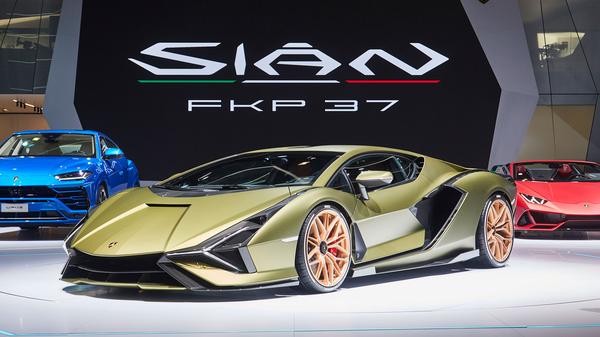 Combined power output of 819 horsepower
0-62mph in 2.8 sec, top speed of 218mph
All 63 examples already sold
At the
Frankfurt Motor Show
earlier today,
Lamborghini
unveiled the new Sian FKP 37, the brand's first hybrid super
sports car
, and the fastest, most powerful car in its history.
The Sian – meaning 'flash of lightning' in the Bolognese dialect of Lamborghini's Italian homeland – has a combined electric and thermal power output of 819 horsepower. Don't go thinking that this
hybrid
is any sort of eco-warrior, though. A whopping 785 horsepower of that comes from the mighty V12 petrol engine, while just 34 horsepower comes from the
electric
motor, which is basically there to help improve response times and take care of low-speed parking manoeuvres.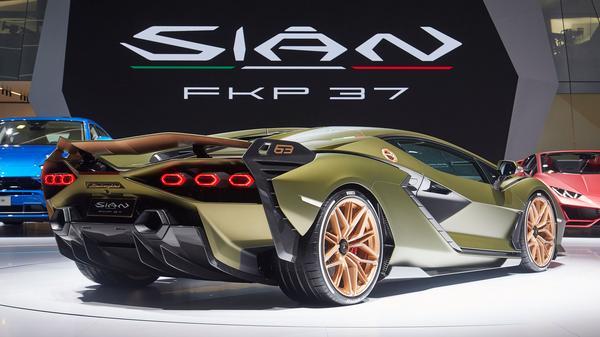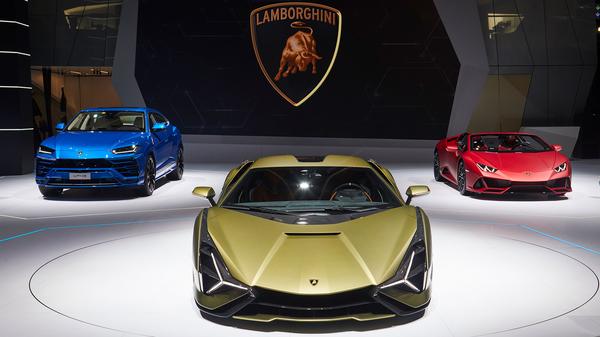 It uses a supercapacitor to store electric energy, a solution that's three times lighter than a conventional battery, and it gets fully recharged by the regenerative brakes every time you hit the stoppers. This gives the Sian the lowest weight-to-power ratio of any Lamborghini ever made.
That all makes for some pretty mind-blowing numbers. The 0-62mph sprint is dispatched in just 2.8 seconds, while the top speed is given at 218 mph. And the most ludicrous number of all? Well, the Sian costs upwards of 2 million Euros, before you add in the various (hefty) local taxes that buyers will face. And if that doesn't put you off and you still want one, then we're afraid the news is still bad. Lamborghini is only making 63 of them, and they've all been sold already.