Feature
Auto Trader Market Report: Car subscription services
In the age of Netflix and Spotify, would you pay for access to a car by monthly subscription?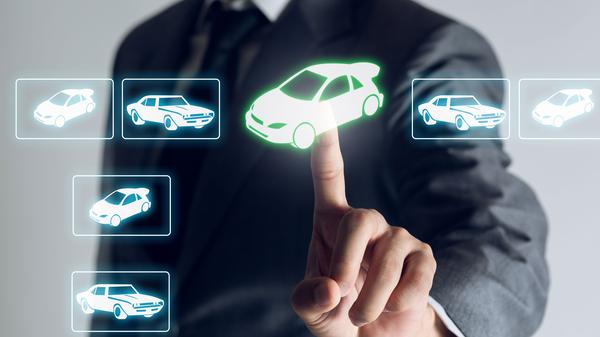 For many years, the process of acquiring a car was simple. You simply paid money to a dealer and bought one.
Then leasing started to catch on, kind of like a long-term hire, sometimes with the option to buy the vehicle at the end of a set contract. Pay-as-you-go car sharing schemes too, such as Zipcar, have become increasingly popular in recent years, particularly in cities. But in these days of Netflix, Spotify, Harry's razors and weekly vegetable box delivery services, there's a new model starting to emerge in the automotive industry. We're now in the age of subscription. Much like Netflix revolutionised the way we watch TV, car subscription services could have a similar effect on the way we drive and get hold of a car. There are dozens of different schemes being set up, both by car manufacturers and by third party firms. As everyone is different, and has different requirements from a car, the subscription model won't be for everyone. But the idea of short-term, flexible "ownership" appeals to plenty, and some industry analysts predict subscription schemes could account for 10% of new vehicle sales in the US and Europe by 2025. You can read more about the development of car subscription services in the Auto Trader Market Report,
which is available here
.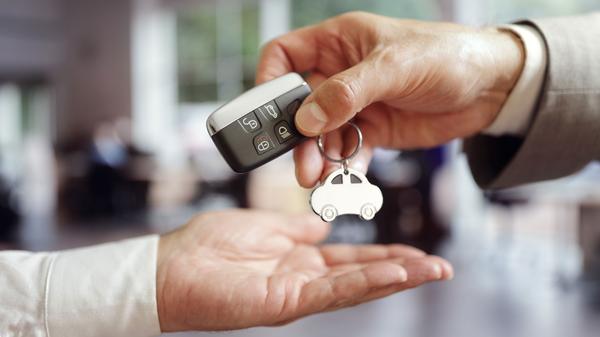 Why would you want to subscribe to a car?
Because not everyone wants to deal with everything that comes with ownership, or be tied down to paying for a car over a set contract. Most of the subscription services offer flexibility and convenience, some with no minimum contract periods, and everything you need to drive thrown in for one price from insurance to maintenance. Many also let you change cars depending on your need. For example, one week you might need to ferry five people and all their belongings across country in something large, but the next week you only need a city car for yourself.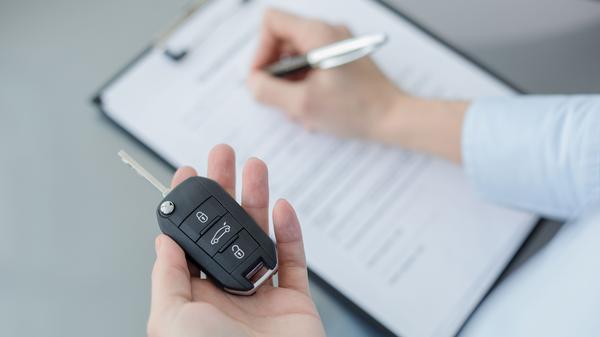 Who is offering these services?
Car manufacturers are understandably keen to get people into their vehicles, and more and more are starting their own schemes. Care by
Volvo
is a plan from the Swedish manufacturer that will give you a brand new car over two or three-year period, with service and maintenance, insurance and breakdown cover all included, with prices starting at around the £500 per month mark.
Jaguar
and
Land Rover
– which are owned by the same company – have launched Carpe, which is a 12-month subscription to a new car with no mileage restrictions and servicing, maintenance, insurance, roadside assistance and delivery all included in the monthly price (which starts at around £900 for a
Jaguar E-Pace
SUV). Audi has gone a different route with its
Audi
On Demand service, which is more short-term rental than longer-term hire. It offers a range of Audi models for loans of between an hour and 28 days, with all fees – insurance, roadside assistance, delivery and collection – included in the price, which starts at £70 a day. At the time of writing, the service is only available within a 30-minute radius of Oldham, Edinburgh, Glasgow and Newcastle, but facilities in Birmingham and London are all due to follow. Other manufacturers are trialling similar schemes around the world, predominantly in the US and Europe. American customers of
Porsche
Passport can – for a fee of around $2,000 a month – choose from eight different Porsche models and book then via an app. For an extra $1,000, they can include high-end Porsches like the
911
and
Panamera
. As their website says, customers can "drive a Cayenne on a Monday and a 911 on a Friday".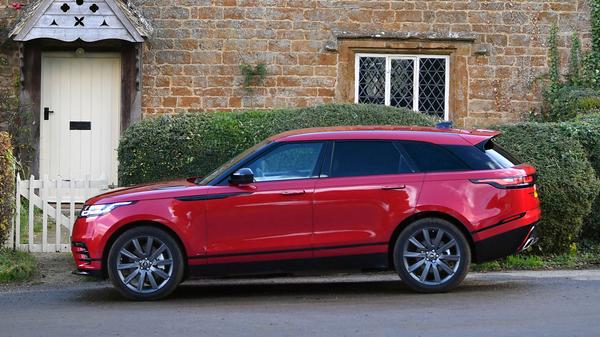 What if the car I want isn't offered by a manufacturer scheme?
It's not just manufacturers getting involved, as several firms have started to offer subscription services in the UK. London-based Drover launched in 2016 and backed by several venture capital firms. It offers vehicles from several different manufacturers in return for a monthly subscription that again includes the cost of the car, insurance, maintenance and breakdown cover. The company promises an easy sign-up process that could see a car delivered the following day, and works with large rental companies like Europcar, Avis and Hertz, as well as manufacturers like
BMW
and
Mini
, to source both new and used vehicles. Unlike some other schemes, there's no minimum contract, with buyers able to cancel or change their subscription whenever they like.
"Traditional" leasing companies too are seeing the appeal of a subscription plan. LeasePlan, one of the UK's biggest leasing firms, has a Subscribe & Drive service with a three-month minimum contract and no deposit, with different prices depending on how many miles you intend to do. Road tax, insurance, maintenance and tyres are all covered.