Guide
PCP vs PCH: Which is right for me?
When it comes to making monthly payments for a vehicle, the most popular options are PCP and PCH (car leasing). Here, we look at the details of each in regards to cost, choice of car, contract flexibility and more.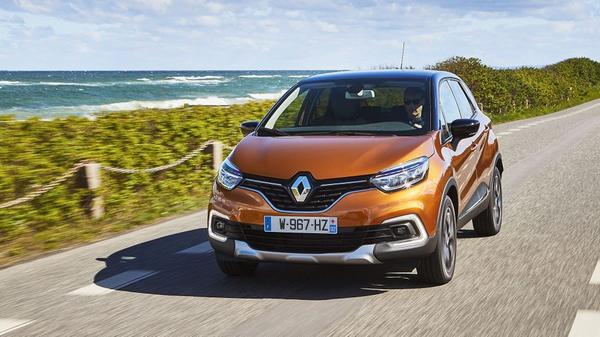 Nowadays, few people buy a brand-new car outright. As such, there are plenty of options available for those looking to pay monthly.
Two of the most popular options are Personal Contract Purchase (PCP) and Personal Contract Hire (PCH). Here, we look at the differences between the two.
PCP vs PCH: Cost and contract fees
The total cost of a PCP contract tends to be higher than PCH in the long term, due to deposits and balloon payments. A
balloon payment
is a final, larger payment made at the end of a contract, before you take ownership of the car.
Deals can vary though, so shop around and make sure you include total running costs in your budget (including fuel and insurance). Typically, the PCP monthly payments are higher than PCH. That said, you could own the car at the end so you're paying towards owning an asset that you could sell one day. PCP deals vary and can include things like 0% APR or low rate finance offers, and sometime providers offer to put money towards your deposit – essentially a type of discount on the car. So shop around and make sure you include running costs in your budget (including fuel and insurance).
Do I need a deposit for PCP?
The size of the deposit, and whether you need one, varies depending on the provider. Most providers ask for around 10% as a deposit of the car's price.
Do I need a deposit for PCH?
You'll make an initial rental payment, which is normally equivalent to six months lease, at the start of a PCH contract.

PCP monthly payments
With PCP contracts, your monthly payments cover the difference between the car's original price when new, and what it's forecast to be worth at the end of your contract. The forecast called the Guaranteed Future Value (GFV).
You'll also probably pay interest on this value, typically anything between 4% and 7% although 0% finance deals are available in some instances.
PCH monthly payments
If you choose to lease a car, your PCH monthly payments will be fixed for an agreed period of time and number of miles. Once that contract is up, you hand the car back and there isn't an option to terminate the contract early.
PCH monthly payments could include extras like servicing and car tax for an added cost, so shop around to see if you could save money with a package deal like this or arranging your own deals separately.
Is there a final payment for PCP contracts?
Yes, if you want to buy the car, you'll have to pay a final balloon payment of the remaining balance. This could a few hundred to a couple of thousand pounds. If you haven't saved for this, you could consider another loan depending on your finances and budget.
There may also be a purchase fee, which could be up to £500. If you're handing the car back and you've exceeded your mileage allowance, you might have to pay a fee. Your mileage allowance is a limit to the number of miles you can drive (monthly or annually) without incurring any excess mileage charges – the number of miles will be specified in your contract.
Is there a final payment for PCH contracts?
No, in most cases the contract has a fixed monthly amount that lasts until the contract ends.
You'll face fees if you exceed the mileage allowance or the car is damaged, otherwise you can simply hand it back and choose your next vehicle.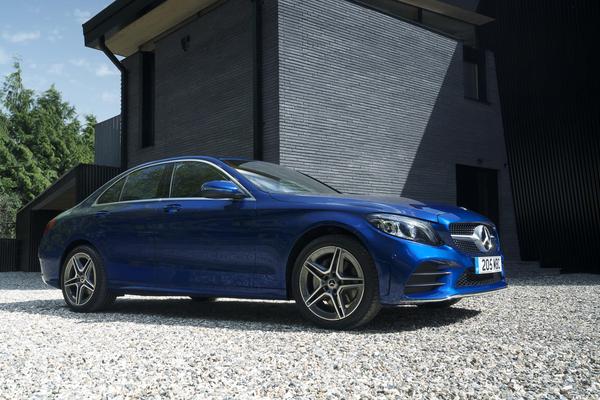 PCP vs PCH: Choice of car
Cars available on PCH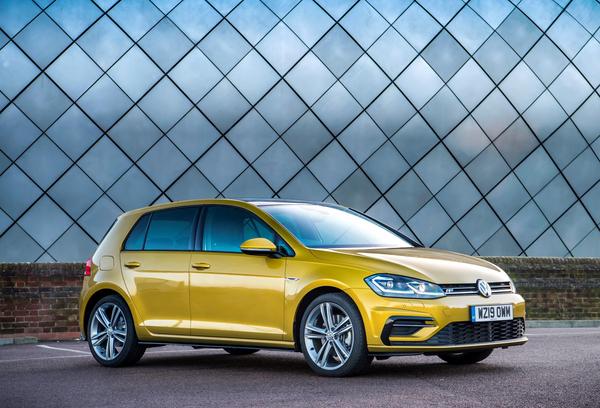 PCP vs PCH: Flexibility of contract
Both PCP and PCH contracts contain strict terms and conditions, so it's important you check the fine print before you sign. With some lenders, you may be able to negotiate contract length and add-ons like maintenance packages.
Duration of PCP contract
PCP contracts tend to last two to four years, after which you have the options to buy, return or part-exchange the car and is therefore more flexible than a PCH contract. Generally, a longer contract results in lower monthly payments as the cost is spread. If your contract lasts longer than three years on a new car, you'll need to factor in the cost of an MOT.
Duration of PCH contract
PCH contracts tend to last two to five years, after which you return the car. In some instances, you can extend the lease contract, but this is at the discretion of the lender.

Changing or ending a PCP contract
Most PCP contracts are fixed, but there are options to end your plan early by paying off the difference between the value of the car and how much you owe.
To end your deal early, you'll need to have paid at least half the value of the vehicle. If you haven't, you'll have to pay the difference. You may also be charged for repair costs if the car is in poor condition. If you can't keep up payment, and have already made half your payments, you have the right to cancel your contract (voluntary termination) under the Consumer Credit Act.
Changing or ending a PCH contract
You're generally tied in for the duration of your contract. Changing or stopping your PCH / lease agreements may result in additional charges, so these may need factoring into your budget.
As you'll never own a PCH car, the contract may prohibit you from modifying the car and you may find you aren't allowed to take it abroad without written permission.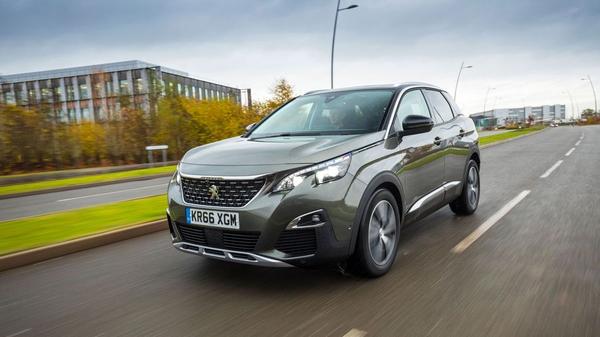 PCP vs PCH: Mileage allowance
You'll have a mileage allowance, usually monthly, on both PCP and PCH contracts. Going over this allowance can result in extra fees and they can quickly become expensive. Work out your average mileage to secure the best fitting terms and conditions.
PCP mileage allowance
Setting a monthly mileage helps the provider work out how much wear and tear the car will have, and in turn how much the car will be worth at the end of the contract. This is used to set monthly payments.
A higher mileage will result in more wear and tear, and so the car will be worth less at the end of the contract, so your monthly payments are likely to be higher. If you go over the mileage agreed in the contract, costs may apply – usually around 10p per extra mile.
PCH mileage allowance
Mileage allowance is an important factor in PCH contracts as you're only leasing the car, it doesn't belong to you.
The mileage limit will affect how much you pay each month, with lower limits normally being cheaper than higher mileage. If you go over your mileage allowance, you could face fines – normally around 10p per extra mile. Check with your lease provider when looking at finance quotes on all excess mileage charges.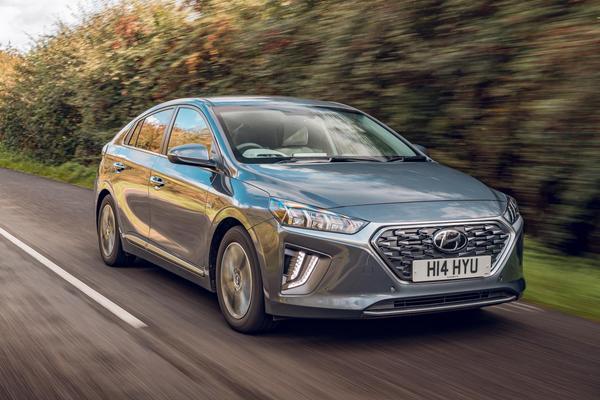 PCP vs PCH: Car maintenance
PCP car maintenance
Your PCP car's Guaranteed Future Value (GFV) is partly based on you returning it with a full manufacturer service history, so proper maintenance and servicing is essential.
Some contracts specify you can only get your car serviced by their dealer service network, so check the fine print and ask the provider if this is the case. The provider can invalidate the GFV and even issue fines (sometimes up to £1,000) if your servicing is not done by an approved a dealer service, or if it is done late on any occasion.
PCH car maintenance
Maintenance packages are usually offered by leasing firms and are charged on top of your monthly leasing payment.
The level of maintenance coverage varies, but most tend to cover repairs and replacements caused by fair wear and tear (like new tyres, brakes, and exhausts) and breakdown cover. Check the terms and conditions of a contract to see what is classed as fair wear and tear, as accidental damage (even minor) usually isn't covered.
Learn more about car lease maintenance packages
.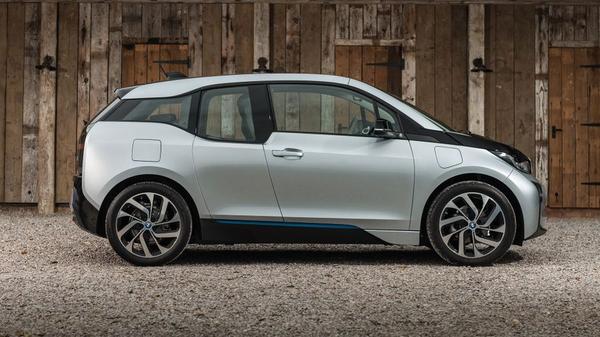 PCP vs PCH: Do I own the car?
PCP
You don't own the car until you've finished making the payments and have officially bought it.
At the end of the contract you can make a final balloon payment and then you'll legally own the car. You can then choose to keep driving it, sell it, or part-exchange it against a new car. If your contract is ending and you're looking at other options, you can hand it back to the provider. You can also trade it in for a new car on a new PCP contract. They'll deduct what its worth at the end of contract (the GFV) from your new contract. Just note that if your car is below the GFV (due to damage or excess mileage, for example) you may have to repay the difference yourself.
PCH / car leasing
PCH is more limiting in this respect, as it's never an asset you own. You don't have the option to buy the car or sell it once you're done. You have to make your monthly payments and then hand it back.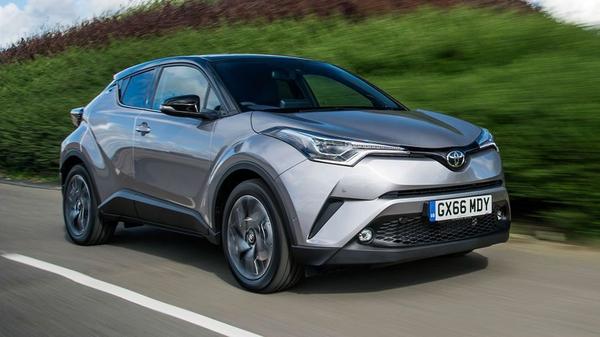 Which finance option is right for me?
There's no one size fits all answer. There are, however, great options for just about everyone.
Sort through your monthly budget and find out how much you can comfortably spend each month, then take a look at the different options available to you. This quick quiz may help you work out
which finance type best suits you
.